When you're in need of a midday pick-me-up, there are plenty of spots around the city that will satisfy all your lunchtime cravings.
The Best Burgers in Austin
Buddy's Burgers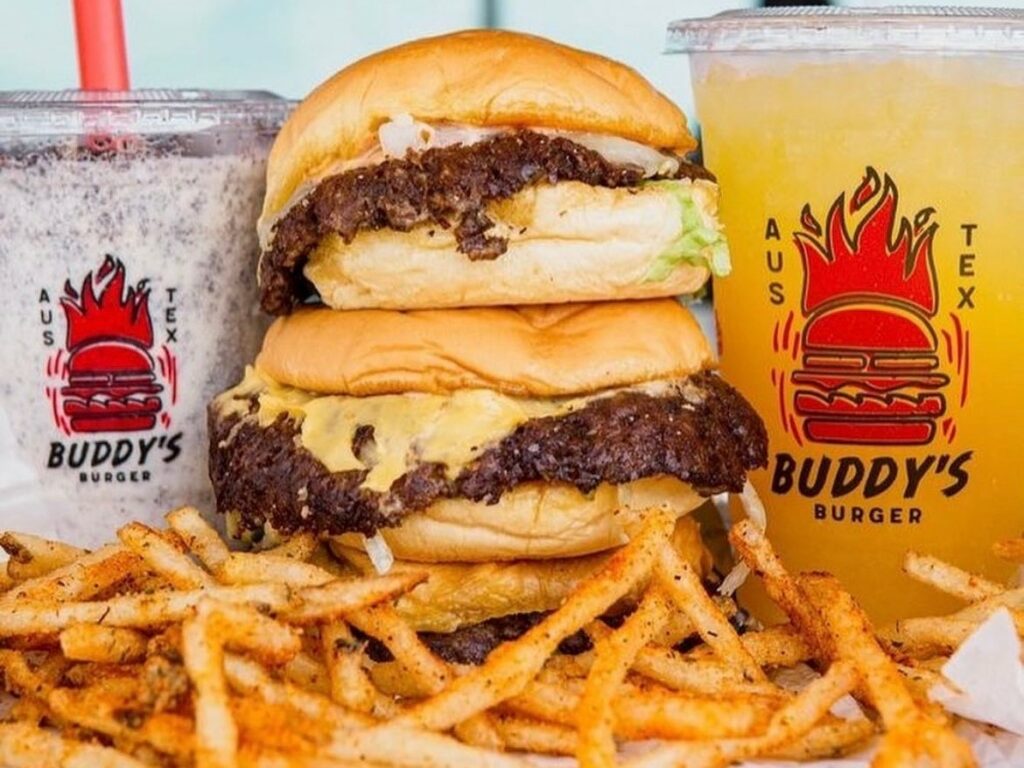 It doesn't get much better than a straightforward local fast-food joint, and that's just what you'll find here.
Buddy's Burgers features in-house or take-out options for the menu items, including handspun shakes, burgers, and sides.
Keep it classic or make it more special with their spicy and double versions of the original. These are made fresh daily from hand-formed patties, hand-cut veggies, and everything made from scratch.
You can always add on extras, too, like grilled jalapenos, bacon, or extra cheese. Buddy's Burgers is a classic shop that will quickly become one of your favorites.
Location: 9001 Cameron Rd Ste 101, Austin, TX 78754
Casino El Camino
This no-frills bar is a great choice for an easy and delicious weeknight meal. Casino El Camino features a patio, a jukebox, and a menu filled with juicy burgers.
Here you'll find a dive bar environment and some of the best grub around.
They feature lots of burger options to satisfy your cravings, including specialty burgers like the buffalo burger topped with housemade hot sauce, the Amarillo comes topped with serrano chilies or the Pitts burger with mushrooms and onions.
The menu also features hotdogs and chicken sandwiches, but the burgers are always a hit. Casino El Camino is a great choice in Austin for any meal.
Location: 517 E 6th St, Austin, TX 78701
Dan's Hamburgers
They offer multiple opportunities to indulge in their fare with multiple locations in the Austin area.
Dan's Hamburgers is an old-school counter-serve spot that offers plenty of handhelds, breakfast options, and delicious burgers.
Open since 1973, they've been a local favorite since then. You can keep it classic with a simple cheeseburger or double it up for a larger meal.
They also add bacon, jalapenos, and extra cheese. Fries and chicken tenders are also on the menu, but once you've had a burger, it's all you'll crave.
Dan's Hamburgers is a popular restaurant that's about to become one of your favorites.
Location: 5602 N Lamar Blvd, Austin, TX 78751
Delray Cafe
Unlike its brick-and-mortar counterparts, this restaurant is found within a food truck. Delray Cafe is a mobile eatery found outside Nickel City bar.
Instead of the classic large burgers found at most other American restaurants, here you'll find sliders. Nothing is over the top here, except with flavor.
They keep it simple, and sliders come with the basic patty, cheese, and traditional toppings. This stop makes meals more interesting and is a great choice for casual occasions.
Delray Cafe is a local favorite for tasty burgers.
Location: 1133 E 11th St, Austin, TX 78702
Dirty Martin's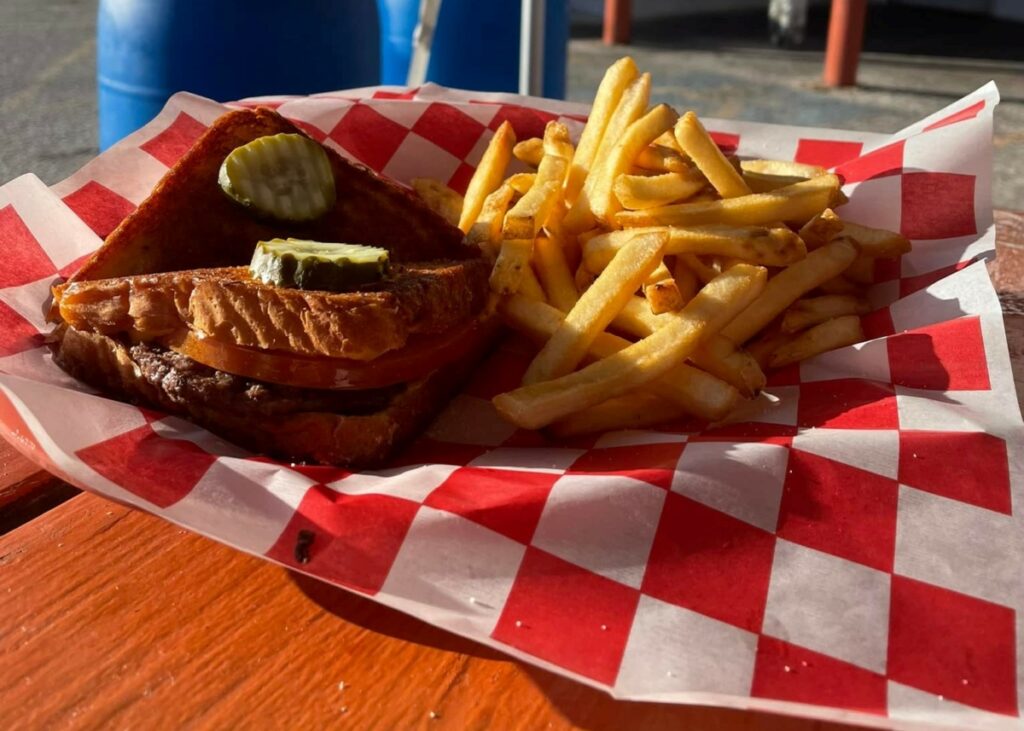 Since opening in 1926, this has been a local go-to for traditional American eats and beer. Dirty Martin's features an old-school space and a menu that includes delicious juicy burgers.
What began as a single flattop grill has become a mainstay in the city of Austin, serving up tasty meals. These award-winning burgers range from classic to a little more interesting.
Over-the-top options include the habanero burger and the black-bean burger. There are even lots of add-ons to customize your burger exactly how you like it.
Dirty Martin's is easily one of the best burgers in the city.
Location: 2808 Guadalupe St, Austin, TX 78705
Frazier's Long & Low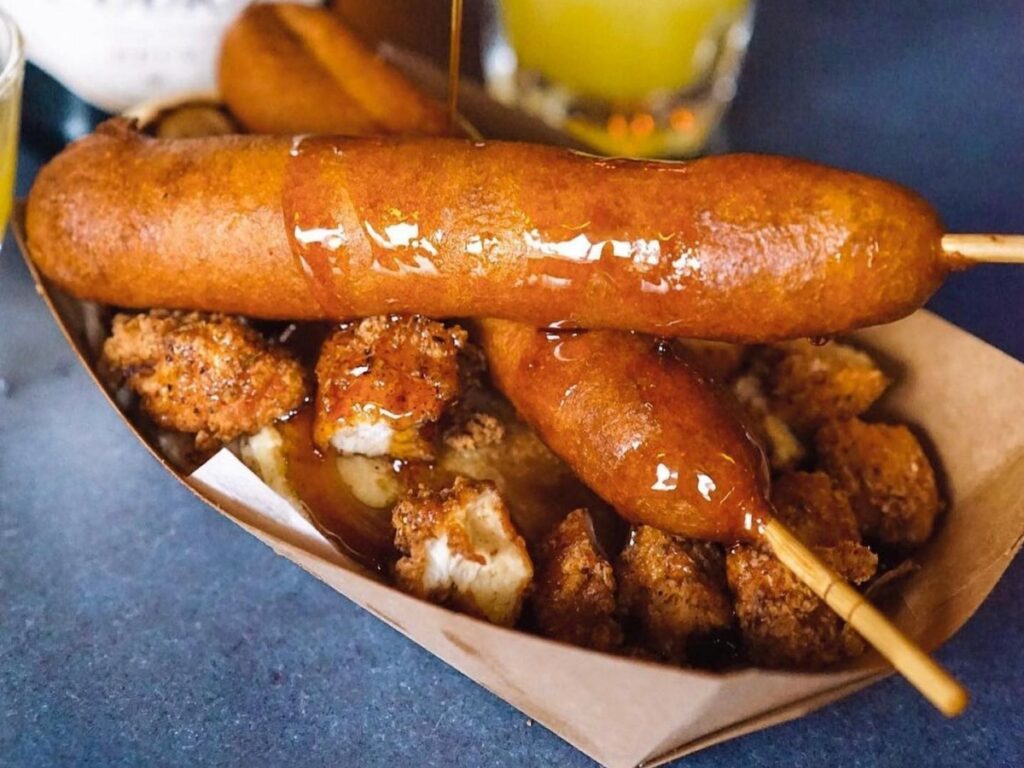 Here you'll find an adults-only establishment that's perfect for playing pool, drinking beer, and indulging in their tasty eats.
Frazier's Long & Low features a menu of wings and delicious juicy burgers. They feature three options ranging from their classic little burger to their patty melt and Vinny's chopped cheese.
All of which can be made-to-order and topped with all your favorites. There's even a vegan burger for those with restrictions to still indulge in a tasty burger.
The perfect place to take a break from the kids or just indulge in a tasty burger, Frazier's Long & Low is the spot.
Location: 2538 Elmont Dr, Austin, TX 78741
Hold Out Brewing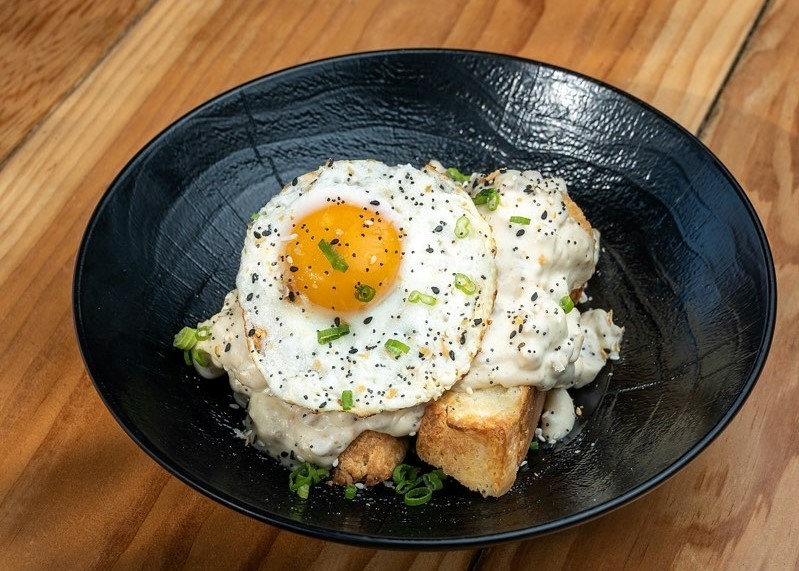 At a popular local brewery, you'll also find one of the most delicious handhelds in the city.
Hold Out Brewing understands that nothing goes together quite like beer and burgers, which is why they serve some of the best.
While you won't want to miss out on their beer menu, you'll also want to come hungry to indulge in their food menu.
Multiple burgers can be found on their menu, including a classic smash burger or more impressive selections like chicken bacon ranch burger or their new brat burger.
Add on a side of french fries and a cold beer, and you're in for a great meal from Hold Out Brewing.
Location: 1208 W 4th St, Austin, TX 78703
Lebowski's Grill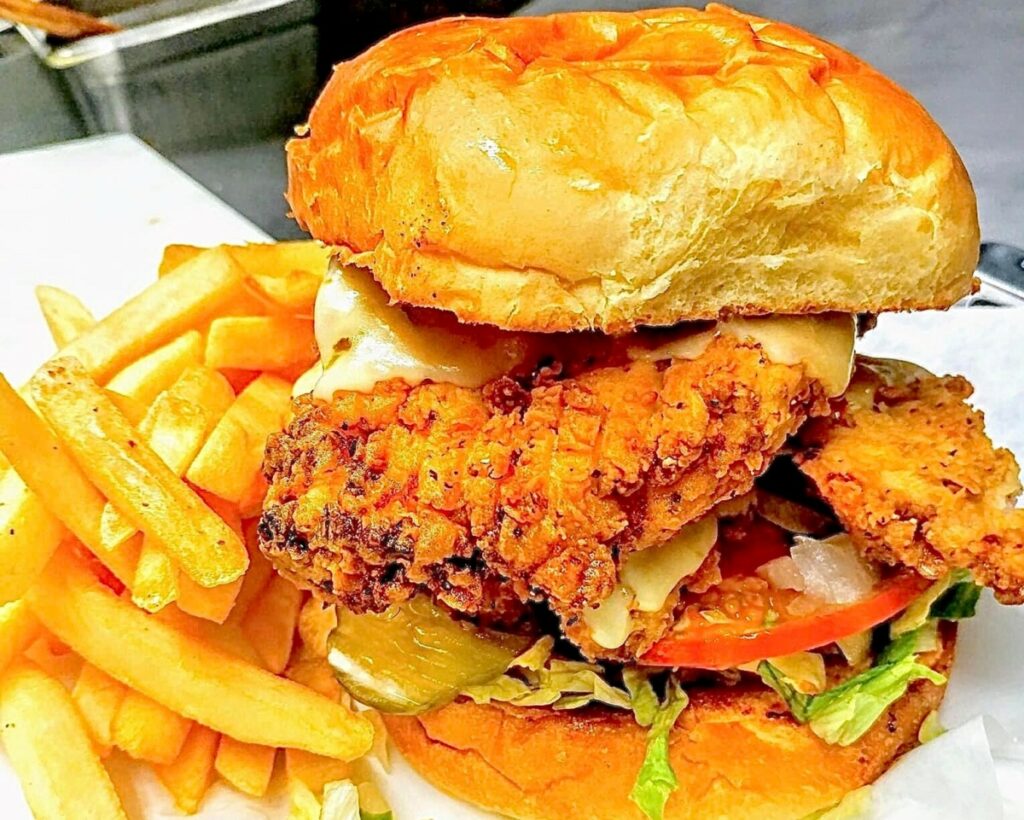 You'll find this popular Austin burger restaurant within the Highland Lanes bowling alley.
Lebowski's Grill can be found among the patterned carpet and bowling lanes, where you'll find one of the best burgers in the city.
While this is a no-frills space and not somewhere you'd likely think a great burger has some surprises up their sleeve.
All of their burgers are made from Angus beef and come in a variety of topping and flavor combinations to satisfy all your cravings.
Go for their classic named The Dude, or try something more creative, like the Frito Pie burger.
No matter what you decide on, it will be one of the best burgers you've had. Head to Lebowski's Grill for a game of bowling and a delicious meal.
Location: 8909 Burnet Rd, Austin, TX 78757
Leroy + Lewis Barbeque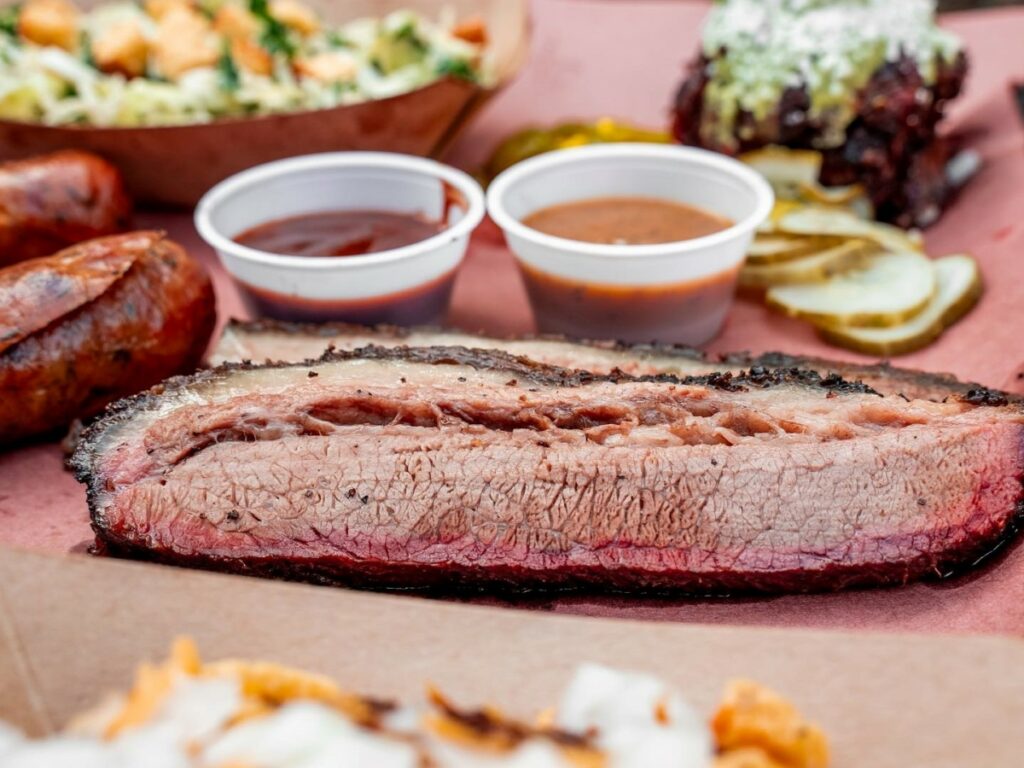 Parked next to Cosmic Coffee + Beer Garden, you'll find this smoked meat trailer that serves some delicious menu options.
Leroy + Lewis Barbecue has a selection of unusual cuts of meat, all smoked to perfection, plus one of the best burgers around.
Locally sourced ingredients are used to create these perfect patties, and it's unlike any other burger you'll find in the city.
The L & L burger is made from a brisket patty topped with cheese, grilled onions, pickles, and their homemade burger sauce, all on a toasted potato bun.
Leroy + Lewis Barbecue will become one of your favorite places to grab a burger.
Location: 121 Pickle Rd, Austin, TX 78704
That Burger
This Austin-based food truck is another great spot in the city to grab a tasty burger for lunch or dinner.
That Burger is a straightforward joint that serves delicious and creative loaded burgers and fries.
No matter if you're craving a classic American burger or something more unique, they've got you covered.
Plus, all their burger patties can be subbed for a beyond-meat patty, so even those on a vegan or vegetarian diet can indulge in their handhelds.
Add on delicious sauces or an order of truffle fries; that Burger is always a good choice when it comes to burgers in Austin.
Location: 10901 Domain Dr, Austin, TX 78758
Final Thoughts
Perfect for lunch or dinner, alone or with friends. Delicious burgers can be found all around the city of Austin.
Amar was born and raised in England and embarked on an 11-country round-the-world gap year after graduation and then became well and truly hooked. The first gap year inspired a second, which ended up being a 23-country down-the-world trip from Canada to Antarctica. Since then, Amar has spent the last 14 years traveling the 7 continents.