No matter what time of day, a burger always makes for a great meal option. Luckily these spots in Denver are serving up some of the best in the city.
The Best Burgers in Denver
A5 Steakhouse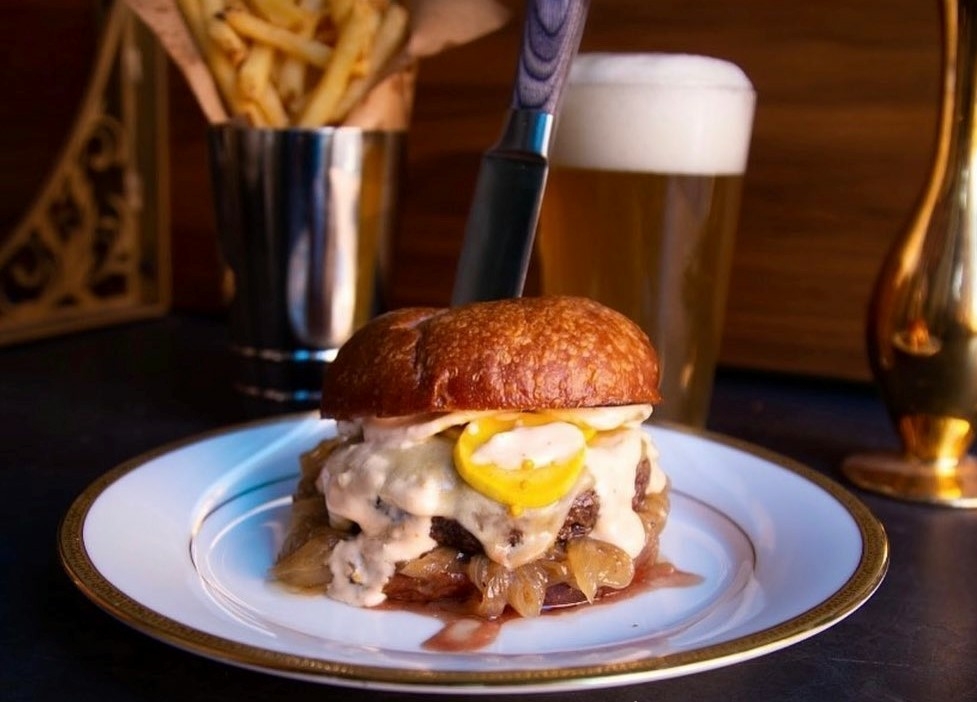 While a steakhouse isn't necessarily the first place you think to go when you're craving a burger, one trip to this local Denver restaurant might just change your mind.
A5 Steakhouse is found downtown and serves one of the most delicious burgers in the city.
Focused on sustainability, you can feel good about how every ingredient was sourced and how they were prepared.
While this space and menu are elevated, you can't go wrong with a classic burger.
You'll only find it on their happy hour menu, but their A5 burger is one you won't soon forget. A5 Steakhouse will impress you and your taste buds.
Location: 1600 15th St, Denver, CO 80202
Brasserie Brixton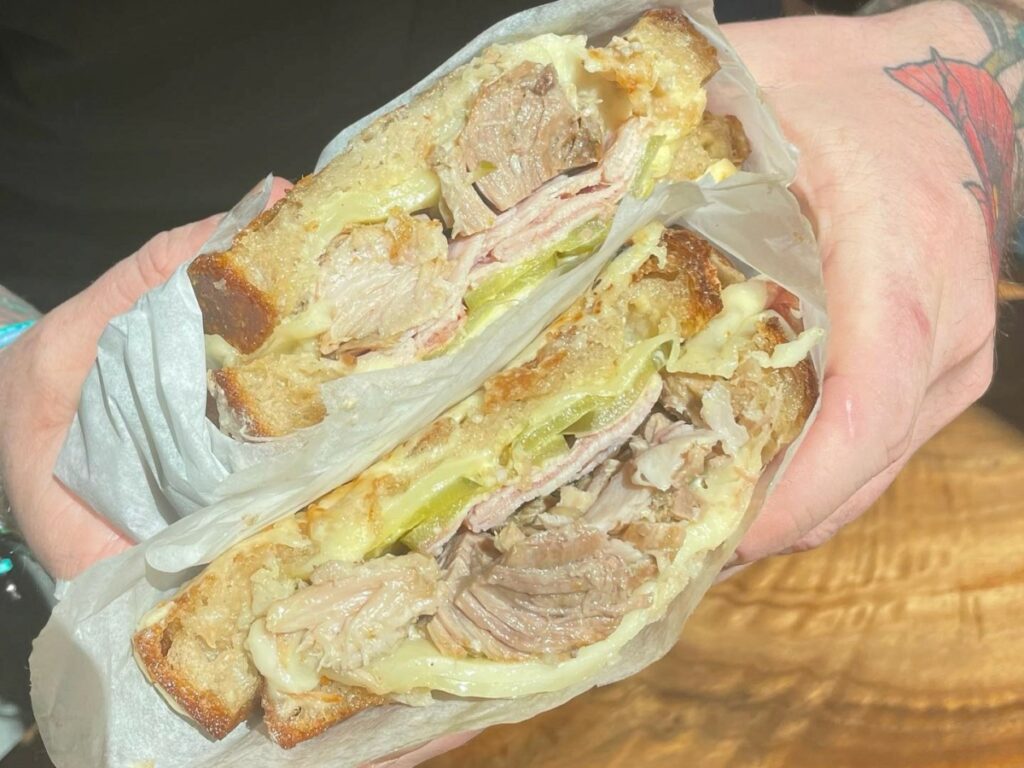 At this hip local restaurant, you'll find an open kitchen and a menu mostly focused on French cuisine.
Brasserie Brixton may surprise you that while they feature a menu heavily focused on French inspiration, they also have one of the best burgers in the city.
On both their brunch and dinner menus, you'll find a version of the classic burger.
At brunch, you can dine on a beef patty topped with gruyere cheese, bacon, and hollandaise sauce, the perfect hangover remedy.
At dinner, they change up the toppings to include a house sauce and lettuce instead of hollandaise. No matter what burger you end up ordering, Brasserie Brixton will be added to your list of favorites.
Location: 3701 N Williams St, Denver, CO 80205
Cherry Cricket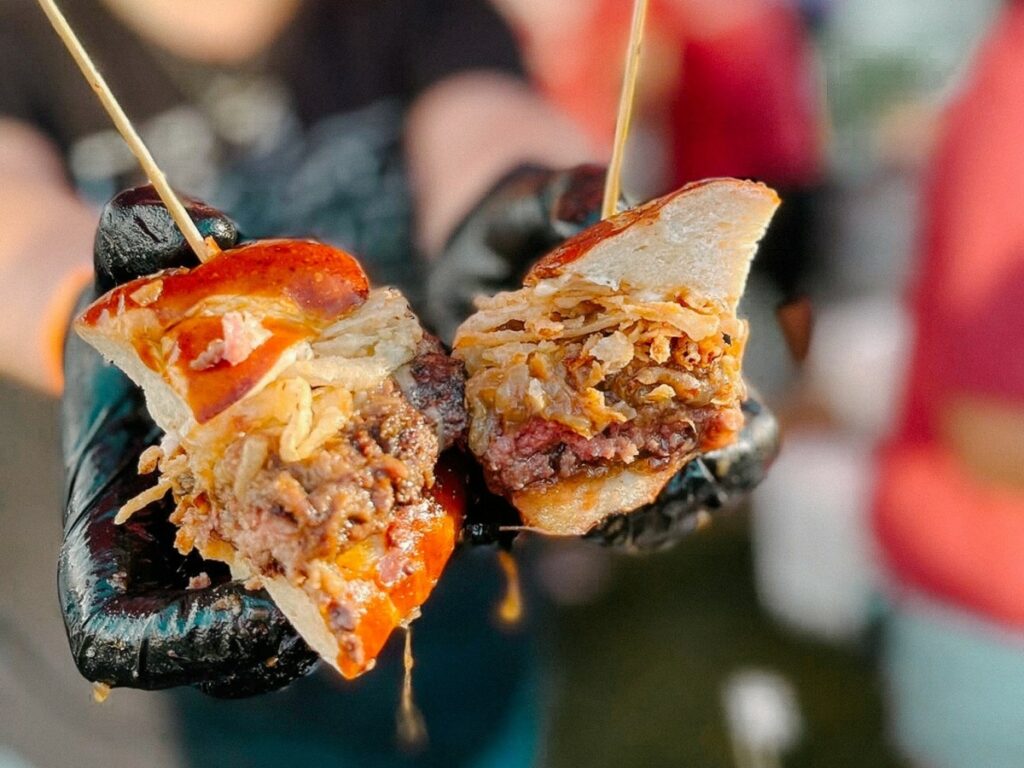 Since first opening in 1945, this neighborhood restaurant has been a go-to for locals and visitors alike to enjoy a cold brew and a burger.
Cherry Cricket is a long-running establishment in Denver that serves a large menu of build-your-own burgers and other American favorites.
You'll be able to pick from their selection of specialty burger recipes or take your hand at making your own.
The massive selection of patty, cheese, topping, and side options will be impressive and can make the decision tough.
That just means you'll have to go back to Cherry Cricket to try all the combinations, and after just one bite, you'll want to.
Location: 2641 E 2nd Ave, Denver, CO 80206
Knockabout Burger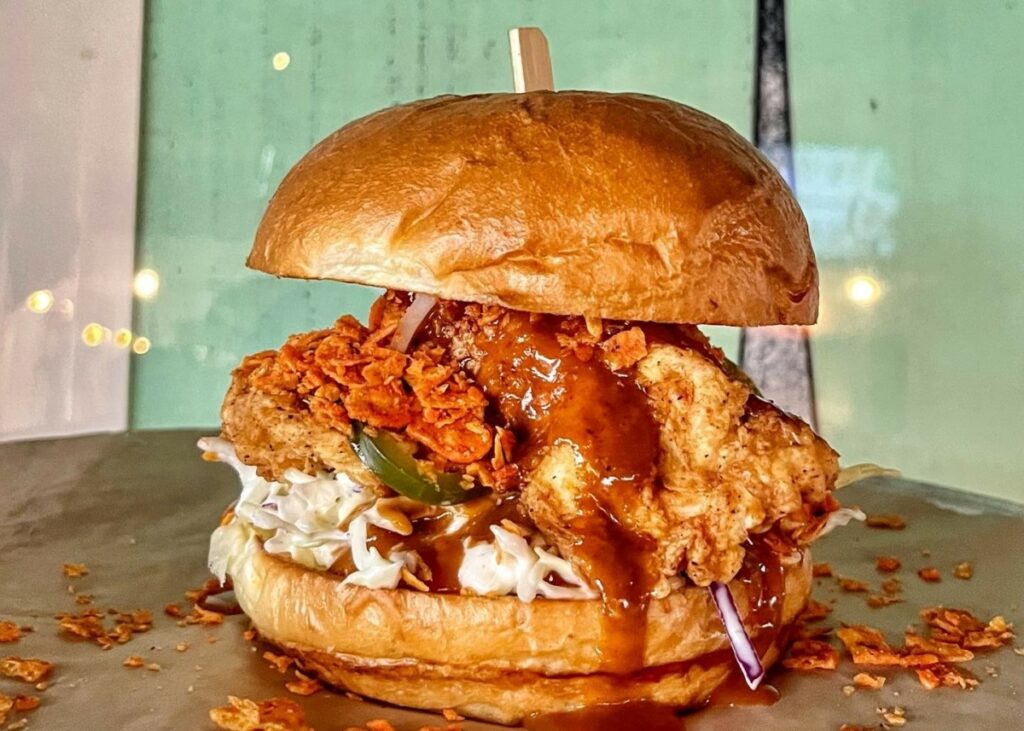 This local joint prides itself on being known for crafty burgers and chicken dishes featuring locally-sourced ingredients.
Knockabout Burger is well known by locals for its large menu of tasty meals, including its classic burger options.
They have a few specialty burgers along with vegetarian options for people with nearly any taste preference.
No matter if you go for their original burger with the traditional toppings or opt for something a little more unique, you'll be impressed. Knockabout Burger is a local favorite for good reason.
Location: 3200 N Pecos St, Denver, CO 80211
Misfit Snack Bar – Middleman Bar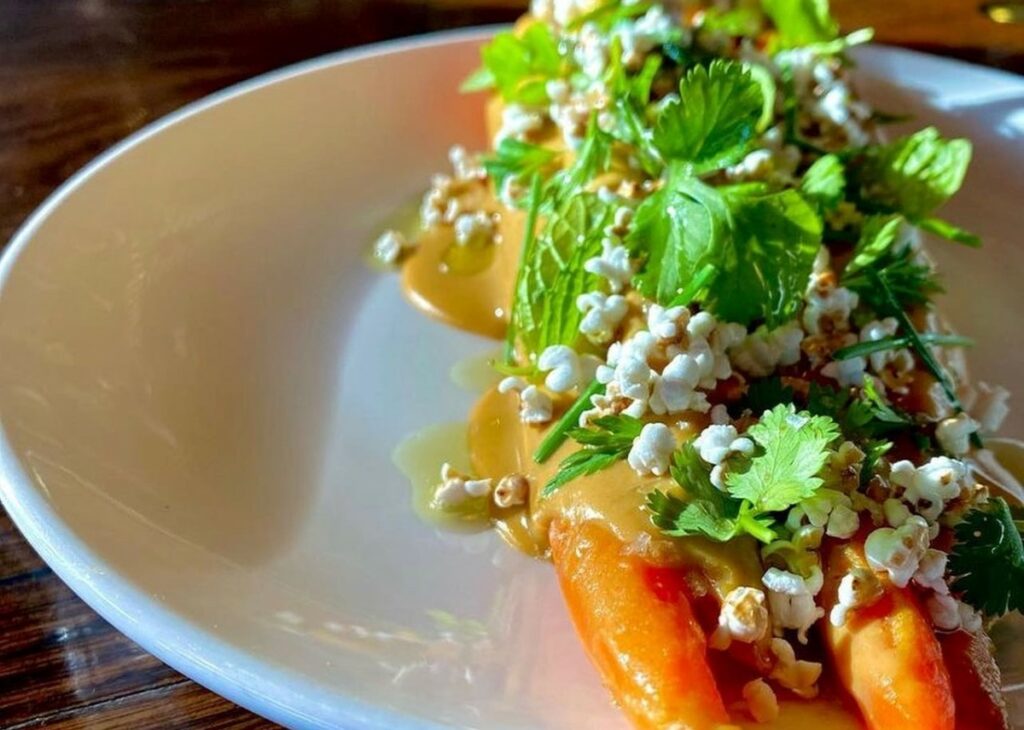 Here you'll find a popular hangout with industrial vibes and a crave-able menu of tasty meals.
Misfit Snack Bar is the perfect place to head with friends when you're craving burgers and fun times.
You'll find this snack bar within the Middleman bar in Denver, so heading here on a weeknight or to start the weekend off right is a good call.
They have a limited menu, as it's focused more on the drinks, but their burger is one you won't soon forget.
Atop a juicy fresh patty, they pile house-smoked bacon, ketchup chutney, and basil aioli. You'll be back for more after just one trip to Misfit Snack Bar.
Location: 3401 E Colfax Ave, Denver, CO 80206
My Brother's Bar
This laid-back restaurant is the perfect place to go when you're in need of a relaxing meal and a delicious burger.
My Brother's Bar has no sign but once you stumble in you'll never want to leave.
While the menu isn't massive and pretty straightforward, they still feature options whether you're craving a classic burger or something more unique.
A popular choice among return customers is the JCB which includes jalapeno cream cheese for an added level of spice.
No matter what you decide on, My Brother's Bar will quickly become a routine visit when you're craving a burger.
Location: 2376 15th St, Denver, CO 80202
Officer's Club

This unique Denver restaurant is celebrating the history of local Lowry Airforce Base while incorporating a modern take on a classic officers club.
When you visit Officer's Club, be sure you're ready to indulge in delicious fare, including their signature burger.
They keep this American classic the way it's always been served with double beef patties, double cheese, their very own secret house sauce and the traditional veggie toppings.
You'll never regret a meal, or a burger, at Officer's Club.
Location: 84 Rampart Way, Denver, CO 80230
Park Burger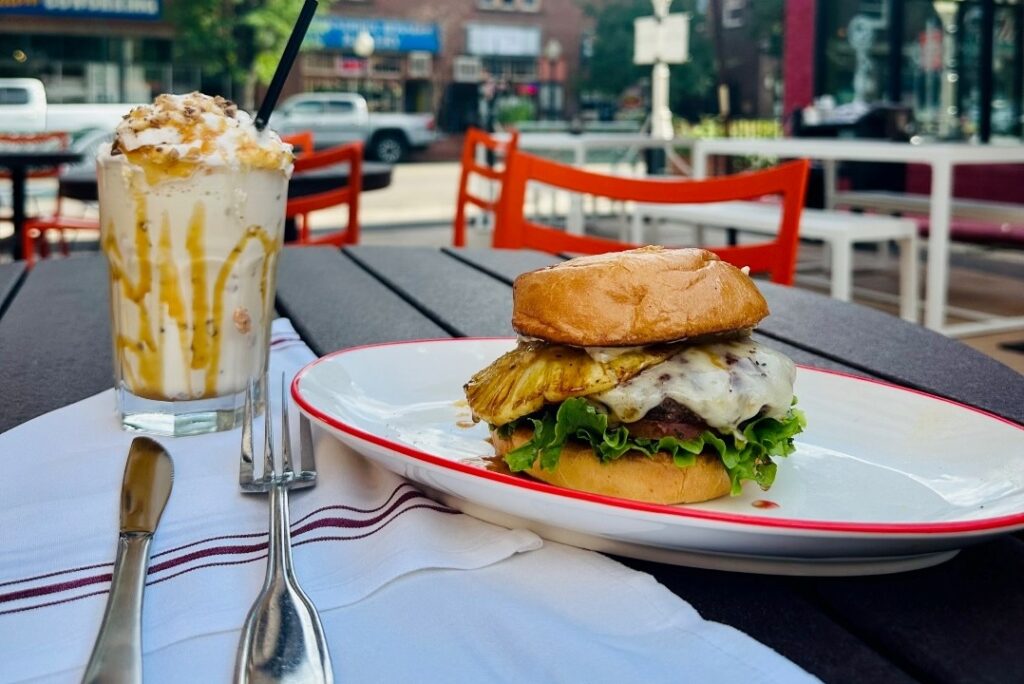 Here you'll find a relaxed neighborhood restaurant serving up creative burgers perfect for the entire family or with friends.
Park Burger serves up some of the best burgers you'll find in the city of Denver with a wide variety of topping combinations.
When you want to try something ,over the-top check out their burger of the month, which will include various topping themes and combinations.
However, when you're craving a classic, they also have options to satisfy that craving. Park Burger is one of the best places to go, no matter the occasion, for a delicious juicy burger.
Location: 2615 Walnut St, Denver, CO 80205
Split Lip, an Eat Place
This unique Denver restaurant is a foodie haven offering professional and classically trained chefs an outlet to create more casual food in their own way.
Split Lip, An Eat Place is unlike any other restaurant you've probably experienced before. At this fun eatery, you'll find a menu of delicious classic American foods with an elevated twist.
Regional burgers can be found on the menu, including the California and Oklahoma, each with a fun add-on to make them stand out.
You'll never regret a trip to this unforgettable spot, Split Lip, An Eat Place.
Location: 3560 Chestnut Pl, Denver, CO 80216
Tessa Delicatessen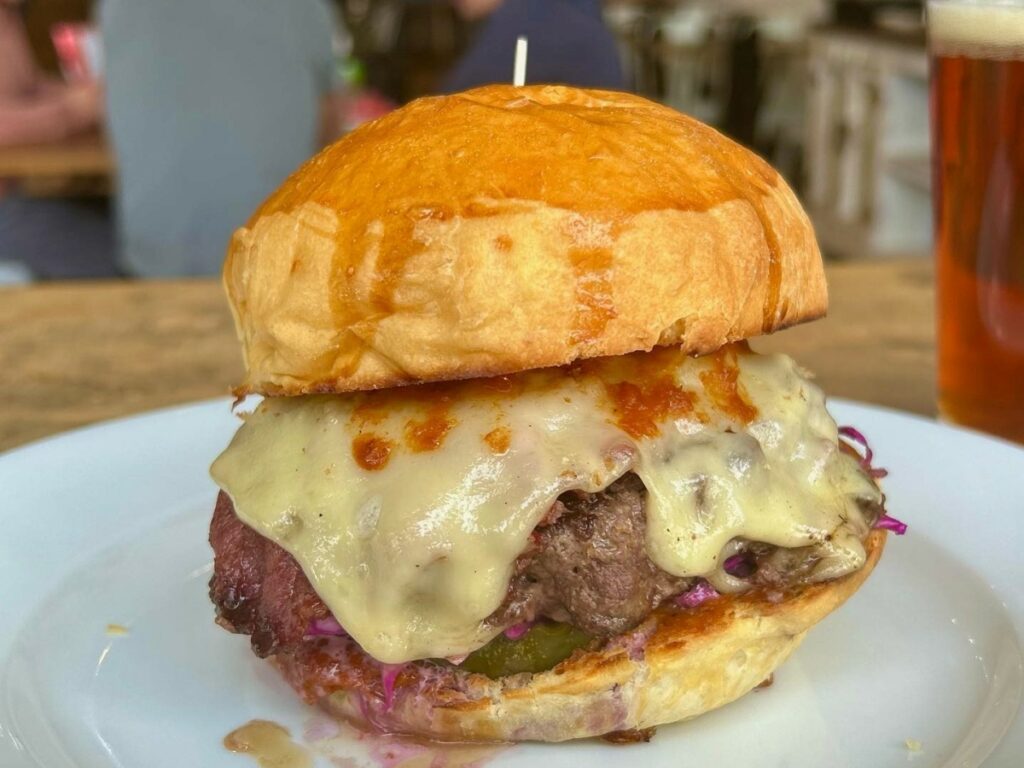 This local deli is well-known in the East Colfax area for its delicious cuisine. Tessa Delicatessen focuses on simple yet tasty deli eats, including craveable burgers.
You'll find three options for burgers on their menu, all of which will satisfy your craving for a classic American burger.
Go for the classic with an Angus patty, or step it up to the pastrami burger, which is also topped with fresh-sliced pastrami from the deli counter.
You'll be impressed with this little shop and understand why the locals flock there for all meals. Tessa Delicatessen is a great choice when you want to devour a classic burger.
Location: 5724 E Colfax Ave, Denver, CO 80220
Final Thoughts
Grab some friends or family, and head to one of these fantastic Denver spots when you're craving a burger; you won't be disappointed that you did.
Amar was born and raised in England and embarked on an 11-country round-the-world gap year after graduation and then became well and truly hooked. The first gap year inspired a second, which ended up being a 23-country down-the-world trip from Canada to Antarctica. Since then, Amar has spent the last 14 years traveling the 7 continents.