No longer settle for a boring bag lunch during your mid-day break. Head to any of these local spots to indulge in a delicious meal that will get you through the rest of the day.
The Best Lunch in Dallas
Cattleack

Just outside the city of Dallas, you'll find this delicious BBQ spot well worth the short trip for lunch.
Cattleack BBQ is a laidback spot that serves up a variety of smoked meats and sides for takeout.
Here you'll get to indulge in classic Texas-style BBQ including weekly features that will keep you coming back for more.
While they're not open all week long, on Thursday and Friday, this makes for the perfect midday meal to celebrate the upcoming weekend.
Brisket, ribs, burnt ends, you'll even find a whole hog roasting here. Cattleack is one Texas BBQ spot you won't want to miss for lunch.
Location: 13628 Gamma Rd, Farmers Branch, TX 75244
Hunky's Old Fashioned Hamburgers
It doesn't get much better than the classic hamburger and fries combo for lunch, and that's just what you'll find here.
Hunky's Old Fashioned Hamburgers is a local Dallas joint that features a menu of your favorites, including patty melts, burgers, fries, hot dogs, and even homemade onion rings.
No matter what toppings you're craving on an old-fashioned hamburger, they have plenty of options to satisfy.
You'll even find out-of-the-box toppings that aren't served at most burger spots. There are also tons of other delicious sandwich options like, so you can switch it up every time you order.
Top it off with a creamy milkshake, and you're in for the perfect midday meal. Hunky's Old Fashioned Hamburgers will quickly become your new lunchtime go-to.
Location: 3930 Cedar Springs Rd, Dallas, TX 75219
Jimmy's Food Store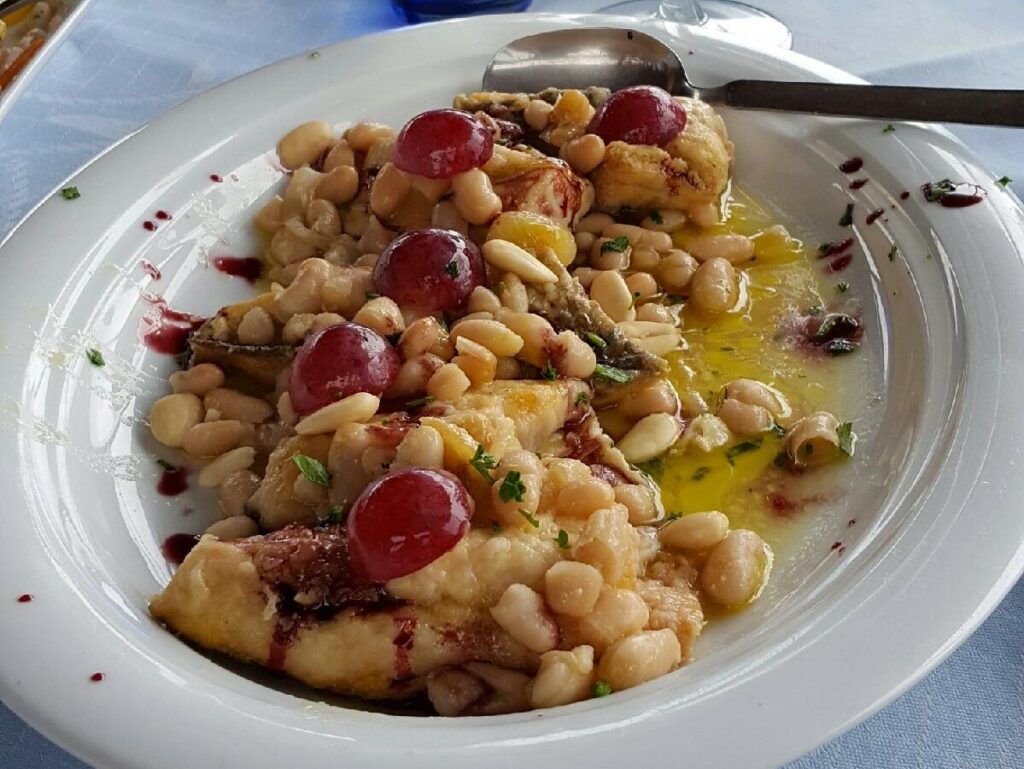 When Italian is what you're craving for lunch, this Dallas restaurant is the perfect spot. Jimmy's Food Store is a specialty shop that doubles as a delicious sandwich shop.
Not only can you stop by any day of the week to pick up imported wine, pasta, sauces, and many more Italian items, they also create delectable handhelds that make for a great lunch.
Starting at 10 am, you can order from their menu of sandwiches made with classic Italian ingredients and flavors.
Order from a prosciutto panini, muffuletta, Italian beef, and so many more. You'll leave full and happy, ready to take on the second half of the day after a meal at Jimmy's Food Store.
Location: 4901 Bryan St, Dallas, TX 75206
LDU Coffee
With multiple locations around the city of Dallas, you'll have plenty of opportunities to stop at this coffee shop for lunch.
LDU Coffee features premium coffee in a fast, fun, and friendly environment with a more cheeky Australian vibe rather than the traditional Italian espresso bar.
Along with ridiculously delicious coffee drinks, you'll find their fun selection of fresh baked sweets like muffins and loaves, or more hearty meals like their range of tasty sandwiches.
Perfect when you need a light meal without sacrificing on taste, here you'll have options like a grilled chicken sandwich with coffee bbq rub or one topped with roasted sweet potato and candied pecans.
LDU Coffee will quickly become a new favorite spot for a quick and easy lunch.
Location: 6913 Preston Rd, Dallas, TX 75205
Lockhart Smokehouse
Here you'll find a restaurant with counter-service that claims to be Dallas' best BBQ.
Lockhart Smokehouse is a lively joint that features a menu of smoked meats and sausages along with a full bar.
Make lunch more fun and interesting with their menu items that are smoked fresh every day. Plus, they feature updated versions of all your favorite classic BBQ sides.
Choose from mouth-watering brisket, dry-rubbed spare ribs, or links of sausage made from a 110-year-old recipe, with or without jalapeno.
Make lunch fun and delicious with a trip to Lockhart Smokehouse in Dallas.
Location: 400 W Davis St, Dallas, TX 75208
Loro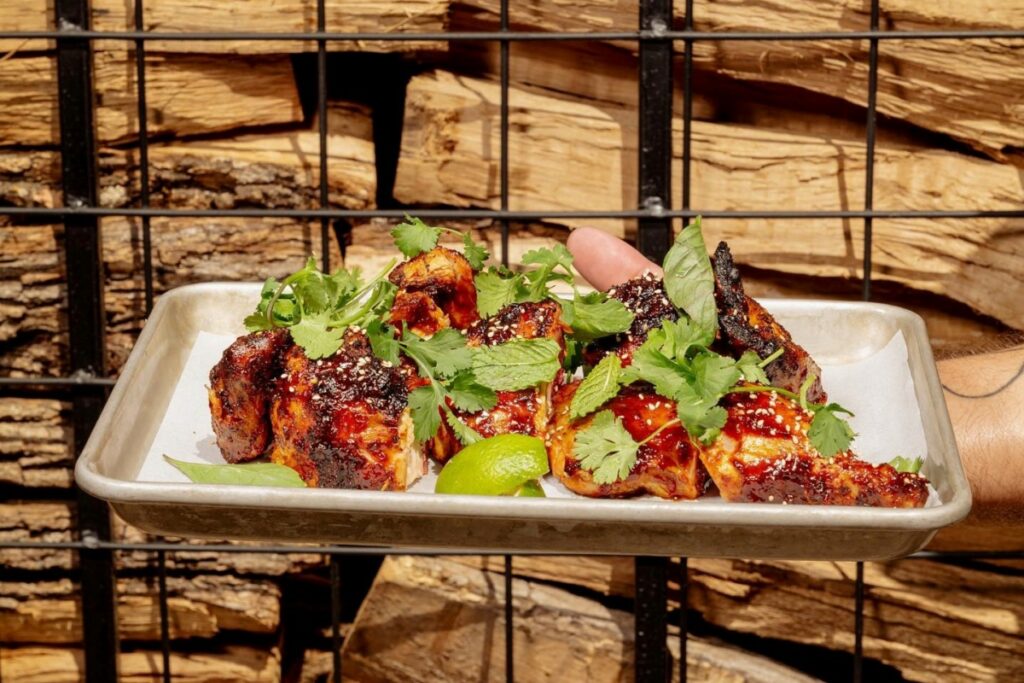 When you're in the mood for some fusion cuisine, head to this unique smokehouse where Asian flavors meet classic Texas BBQ.
Loro features a menu you won't find anywhere else and will quickly become one of your new favorite restaurants.
In their airy contemporary space, you'll be able to relax while you indulge in a unique midday meal.
For a hearty and filling meal, opt for their smoked meats, all marinated or smoked with intriguing Asian-inspired ingredients.
They also feature noodle dishes, hot honey fried chicken, and even rice bowls, plus tasty sides like crispy potatoes with miso mustard.
Loro is an unforgettable stop and a combination of flavors that will ensure lunch is never boring again.
Location: 1812 N Haskell Ave., Dallas, TX 75204
Pecan Lodge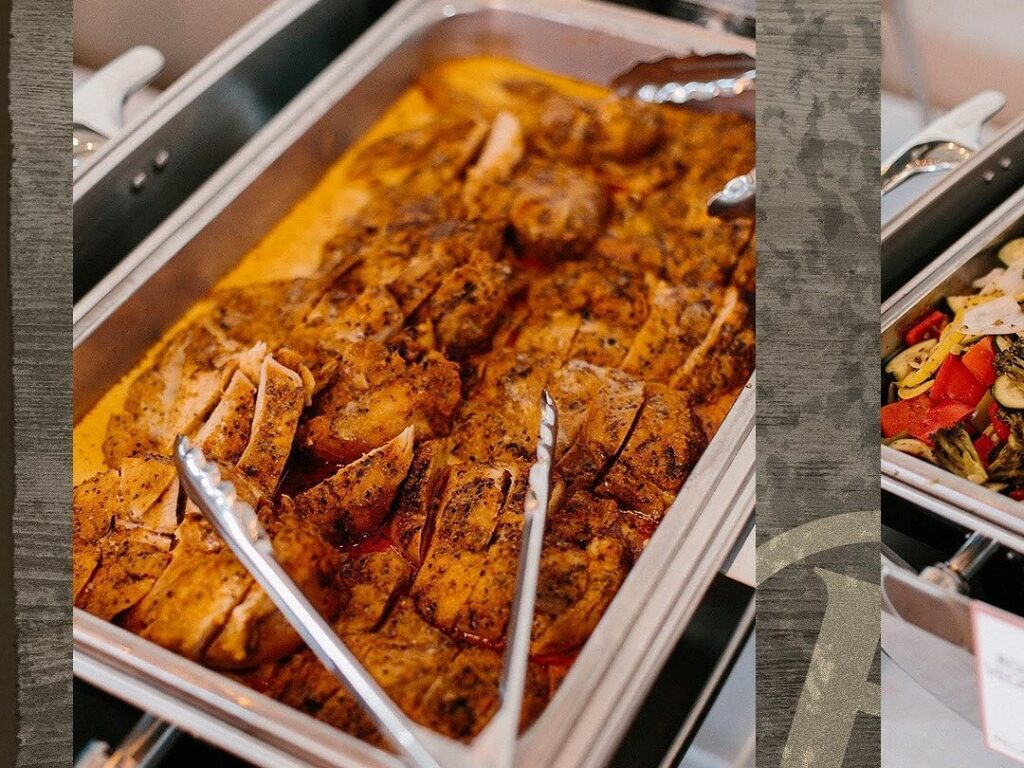 As Dallas' most award-winning BBQ, you'll never regret stopping here for lunch. Pecan Lodge smokes a variety of meats along with tasty sides, desserts, and a full bar to indulge in.
Here the meats are pit-smoked, and they take tradition seriously.
Open every day of the week, you'll have plenty of options to indulge in their food for lunch, and it's better to stop early because once they sell out, they close up the kitchen for the day.
Their menu includes the classics like brisket, ribs, smoked turkey and even handmade sausage. Add on an order of mac n cheese or fried okra to top off the meal.
Pecan Lodge is an award-winning BBQ spot for a reason; stop in to find out for yourself.
Location: 2702 Main St, Dallas, TX 75226
Sandwich Hag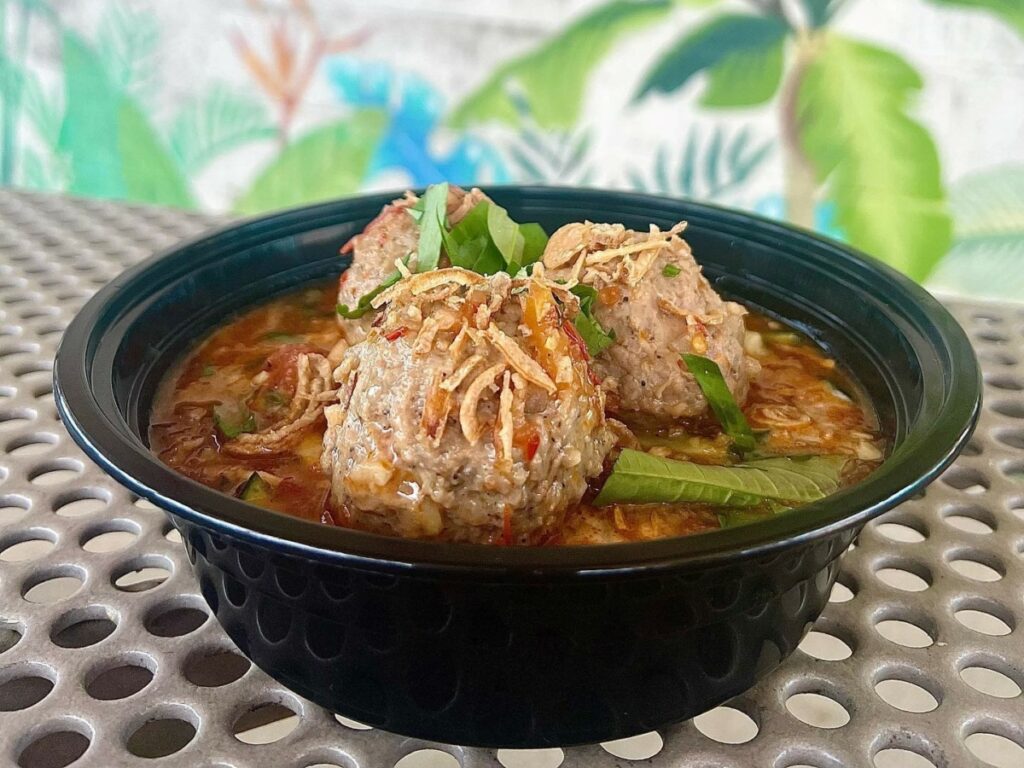 When you're in the mood for award-winning Vietnamese food for lunch, you're in luck.
Sandwich Hag is a Dallas restaurant that features a menu of banh mi and other traditional fare, along with coffee and pastries.
Here they make lunch easy, just walk up to the window and place your order before settling into their cozy patio.
The menu is entirely made from scratch with recipes from a James Beard-nominated chef, Reye Duong.
No matter what you decide on from their tasty menu, it won't disappoint. Sandwich Hag makes for the perfect midday getaway.
Location: 1902 Botham Jean Blvd, Dallas, TX 75215
Taqueria El Si Hay
When you're craving Mexican cuisine at lunch, don't settle for drive-thru burritos. Instead, head to Taqueria El Si Hay for more authentic and delicious cuisine from a no-frills location.
From their walk-up window, you'll get to place an order from a variety of street taco options.
Great prices, authentic flavors, and filling food all are what make this the perfect stop for a midday meal before getting back to the day.
They always serve only the most delicious tacos; just be prepared for a little wait. Taqueria El Si Hay is also one of the most popular street taco spots around.
Location: 601 W Davis St, Dallas, TX 75208
Taquero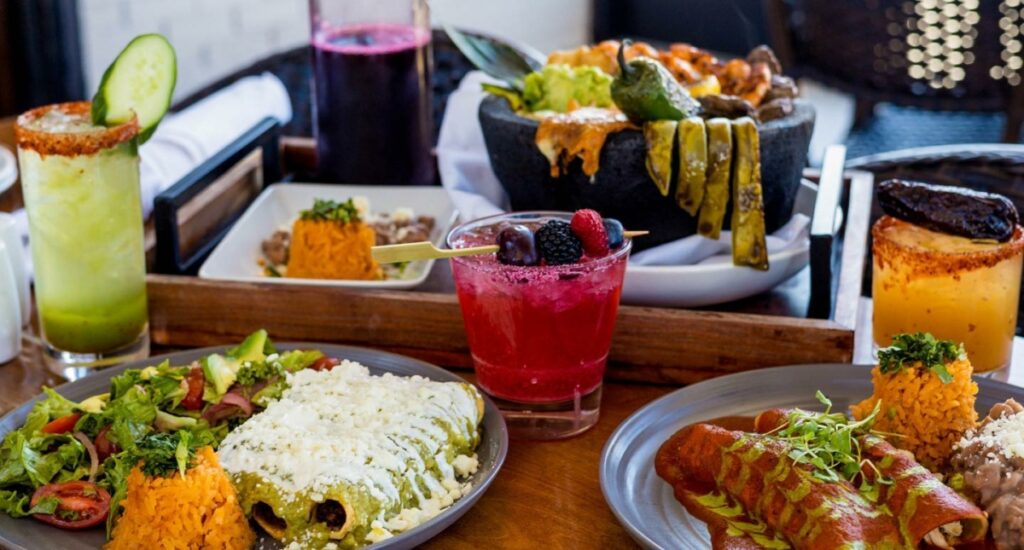 In a more modern and refined space, you'll be able to indulge in traditional meals that pay tribute to Mexican culture and cuisine.
Taquero features a more unique menu with items you may not find at other restaurants that still satisfy cravings for traditional flavors.
Along with the impressive menu, you'll also find a selection of artisan drinks at the bar.
Taquero is the perfect backdrop to transform lunch from just another meal into a more refined experience that you won't want to miss out on.
Location: 5434 Ross Ave, Dallas, TX 75206
Final Thoughts
Dallas has plenty of restaurants that will get you through that mid-day slump or make a great addition to your leisurely lunch. Be sure to check them out.
Amar was born and raised in England and embarked on an 11-country round-the-world gap year after graduation and then became well and truly hooked. The first gap year inspired a second, which ended up being a 23-country down-the-world trip from Canada to Antarctica. Since then, Amar has spent the last 14 years traveling the 7 continents.