When you're craving a fresh juicy burger, there are a few places that won't disappoint, all around the city. You'll be impressed with these restaurants.
The Best Burgers in Houston
The Almighty Moon Tower Inn
When it's a burger that you're craving, this vibrant watering hole will deliver. The Almighty Moon Tower Inn features a jukebox, pool, and delicious burgers.
They've been a local go-to for a great meal and a good time at their indoor/outdoor venue for over a decade.
Taking a look at their menu, you'll find plenty of tasty options ranging from classic to unique. A favorite is the Willie, served with southern caviar and roasted jalapeno coleslaw.
Turn the heat up further with the popular Cajun Bazooka. You'll never be disappointed by a burger from The Almighty Moon Tower Inn.
Location: 3004 Canal St, Houston, TX 77003
Bubba's Texas Burger Shack
This tiny under-the-highway eatery is well-known in the city for having some of the best burgers around.
Bubba's Texas Burger Shack serves up unbelievable bison burgers, local bottled beer, and thick-cut bacon.
They pile burgers high with multiple patties and whatever toppings fit your fancy. They've been around for over 30 years and recently added fries to the menu, so you can create a full meal.
When a classic burger is what you're craving, look no further than Bubba's Texas Burger Shack.
Location: 5230 Westpark Dr, Houston, TX 77056
Burger Bodega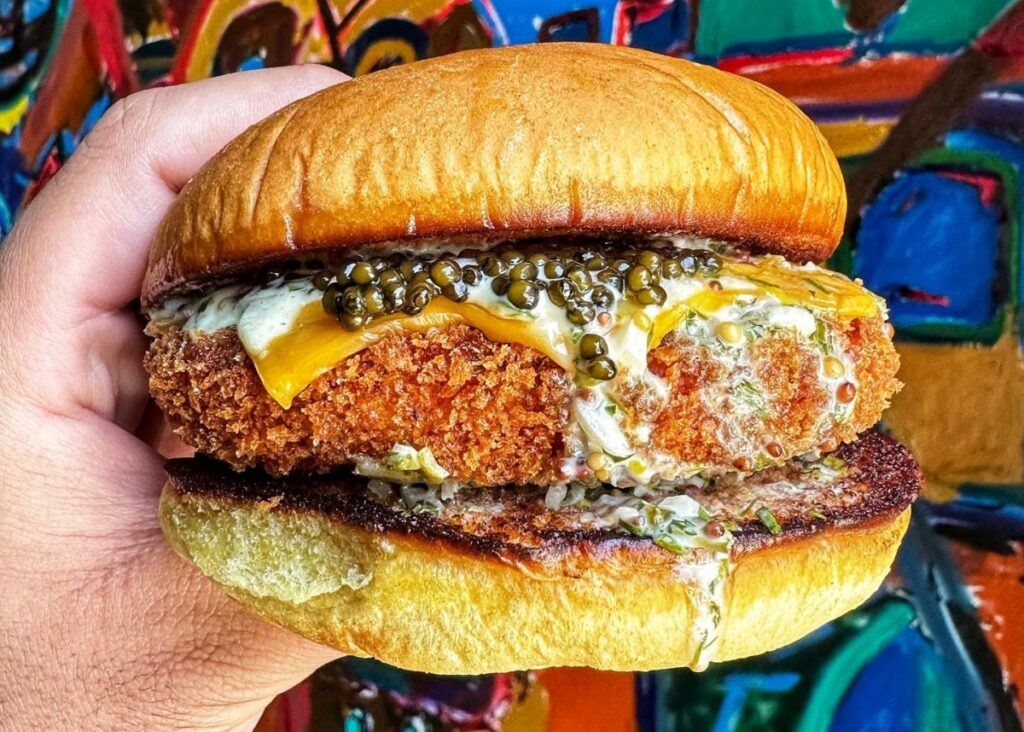 Now in a brick-and-mortar location, indulging in their tasty menu items is even easier.
Burger Bodega is modeled after the classic NYC bodega feel while embracing local Houston elements.
When it comes to their menu, burger lovers will be thrilled with their delectable smash burger options.
Here they keep it simple with two options and plenty of tasty add-ons to further customize your meal.
Plus, they serve three different types of fries to make it a meal. Top off the meal with one of their classic shakes, and you'll see why they're such a popular stop.
Burger Bodega will quickly become a go-to when you're craving burgers.
Location: 4520 Washington Ave, Houston, TX 77007
The Burger Joint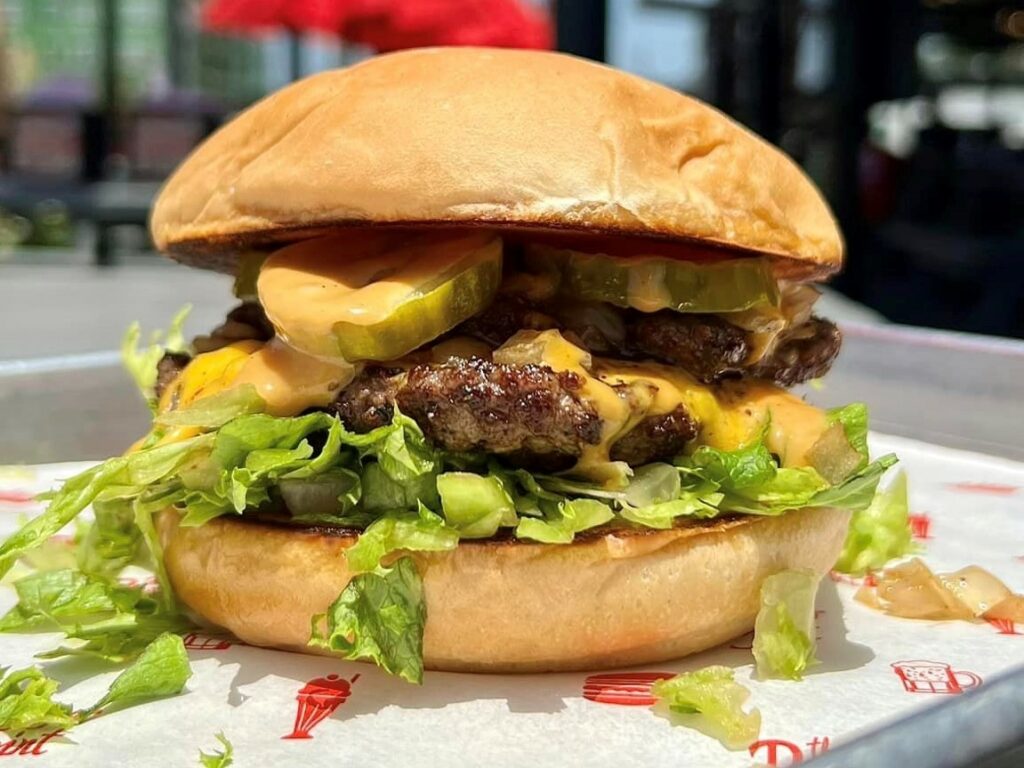 With three locations to enjoy, this is definitely one of the city's favorite burger restaurants.
The Burger Joint is a neighborhood spot with a patio serving a menu of classic American eats like burgers, fries, and shakes.
The handcrafted burgers here are all made with locally-sourced Texas ingredients so you can feel good about what you're eating.
No matter if you're craving a classic or something more unique, they've got you covered. From classic to kimchi, you'll be impressed.
Finish the meal with a thick milkshake also in a fun flavor combination like salted caramel or not your father's root beer float with alcohol.
The Burger Joint has everything you need to kick your burger cravings.
Location: 2703 Montrose Blvd, Houston, TX 77006
Champ Burger
Open since 1963, this classic burger shack has always been a Houston go-to.
Champ Burger serves up both breakfast and lunch to their loyal customers, and after just one stop, you'll be one of them.
They haven't changed a whole lot since opening day, even keeping the same classic illustrations.
You can get burgers in about any way, including vegetarian and vegan options to stay up-to-date with recent diets.
Along with burgers, they serve hot dogs and chicken sandwiches, all of which are just as delicious. Champ Burger is easily one of the best in the city and will become one of your favorites.
Location: 304 Sampson St, Houston, TX 77003
Lankford's Grocery + Market
In a no-frills kitschy space, you'll find one of Houston's best burger restaurants.
Lankford's Grocery + Market is in a renovated house and has been serving some of the best food around since originally opening in 1937.
While they also serve a delicious menu of breakfast items, the most popular menu item remains their juicy burgers.
Prepared and cooked fresh each day and then topped with only the best ingredients like onion rings, thick bacon, Texas-style brisket, and much more.
Whether you're craving classic or over-the-top, Lankford's Grocery + Market will deliver.
Location: 88 Dennis St, Houston, TX 77006
Nancy's Hustle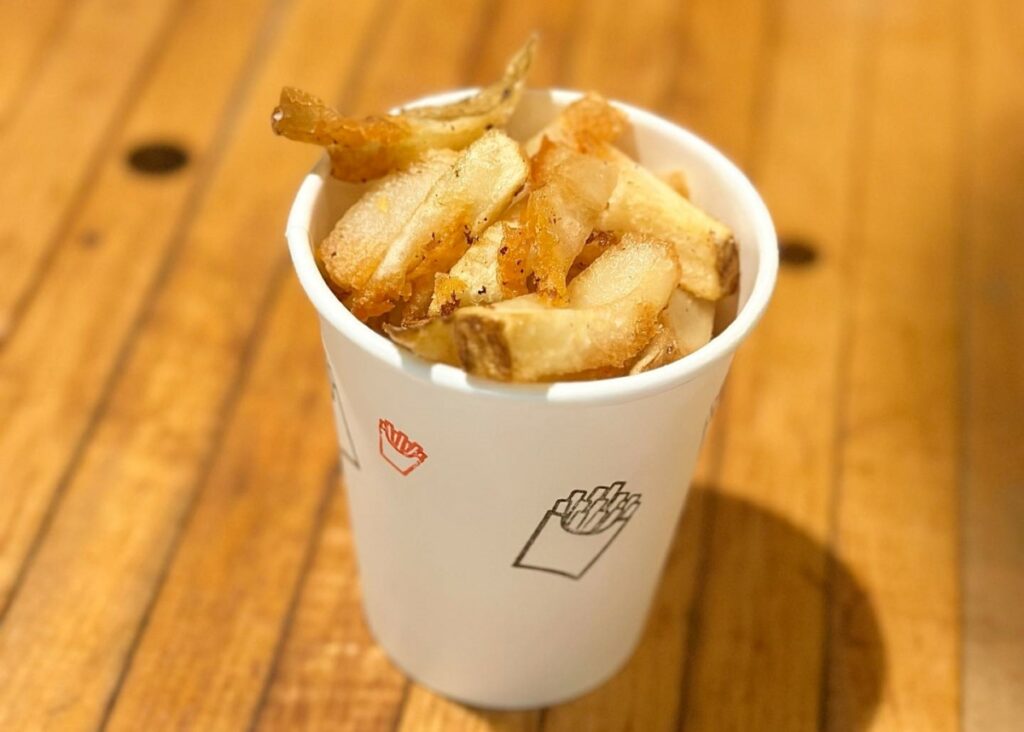 You'll find this modern and popular bistro on the east side of Houston.
At Nancy's Hustle, they serve a menu of delicious scratch-made fare, including one of the best cheeseburgers in the city.
While this isn't the traditional place you'd go when initially thinking about a burger, you won't be disappointed.
This flame-grilled burger patty is topped with American cheese, pickles, and red onion before being placed in between a brioche English muffin roll.
Add on an order of their hand-cut fries, and you're in for one of the best meals in Houston. Nancy's Hustle doesn't mess around when it comes to their burger.
Location: 2704 Polk St A, Houston, TX 77003
Rodeo Goat
Here you'll find a casual yet lively eatery in East Village that serves some of the best burgers. Rodeo Goat is around when you're craving something beyond the classic cheeseburger.
These inventive hand-ground burgers are also available to be served with a lengthy craft beer lineup.
Each month they even have a showdown between two burger recipes and let the patrons vote for their favorite.
While there is a classic cheeseburger on the menu, it's hard to stay away from options including one topped with goat cheese or another loaded with candied jalapenos and smoked ham.
Rodeo Goat will quickly become your new favorite over-the-top burger joint in Houston.
Location: 2105 Dallas St, Houston, TX 77003
Stanton's City Bites
Opened in 1961, this previous grocery store has now become a popular local restaurant for delicious American eats.
Stanton's City Bites is a mom-and-pop shop that features many house specialty burgers plus lots of other tasty sandwiches.
They have plenty of options to pick from beyond the classic cheeseburger, including one topped with housemade chili and another featuring 5 different cheeses.
You'll be impressed and shocked at just how good these burgers are from the classic restaurant Stanton's City Bites.
Location: 1420 Edwards St, Houston, TX 77007
Winnie's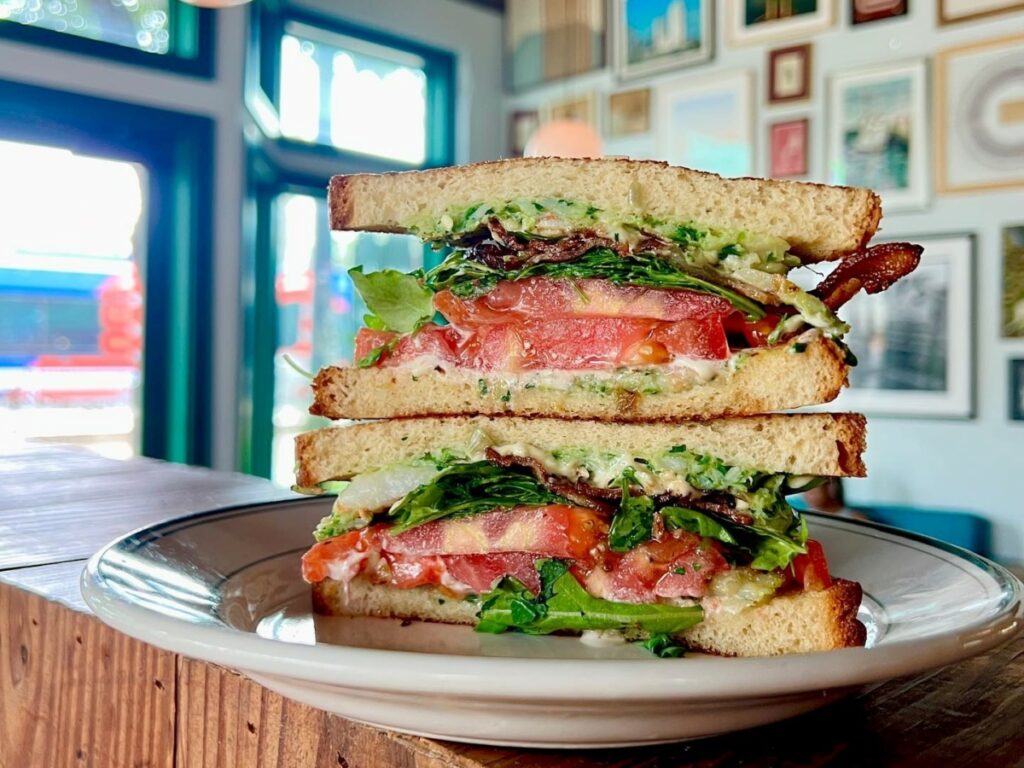 This midtown bar and restaurant is a great choice, no matter the occasion.
Winnie's features a menu of sandwiches and other handhelds like their well-known burgers, plus a full bar to indulge in.
Their Winn-A-Burger is any burger lovers' dream with local beef, American cheese, and all the classic toppings, plus mustard with a twist.
You can even make it a double for a small upcharge. Plus, there's a black-bean burger also on the menu for those with dietary restrictions to still enjoy the classic handheld.
Winnie's is a great choice for a delicious burger in Houston.
Location: 3622 Main St Suite A, Houston, TX 77002
Final Thoughts
No matter the occasion, a juicy burger is always a good choice. Luckily these spots all over Houston serve up some of the best handhelds around.
Amar was born and raised in England and embarked on an 11-country round-the-world gap year after graduation and then became well and truly hooked. The first gap year inspired a second, which ended up being a 23-country down-the-world trip from Canada to Antarctica. Since then, Amar has spent the last 14 years traveling the 7 continents.