Antigua is a lush tropical paradise in the Leeward Islands, where the Caribbean Sea meets the western Atlantic Ocean. Surrounded by beautiful waters and famous for its miles and miles of sandy beaches, it really is the tropical paradise you have always dreamed of visiting.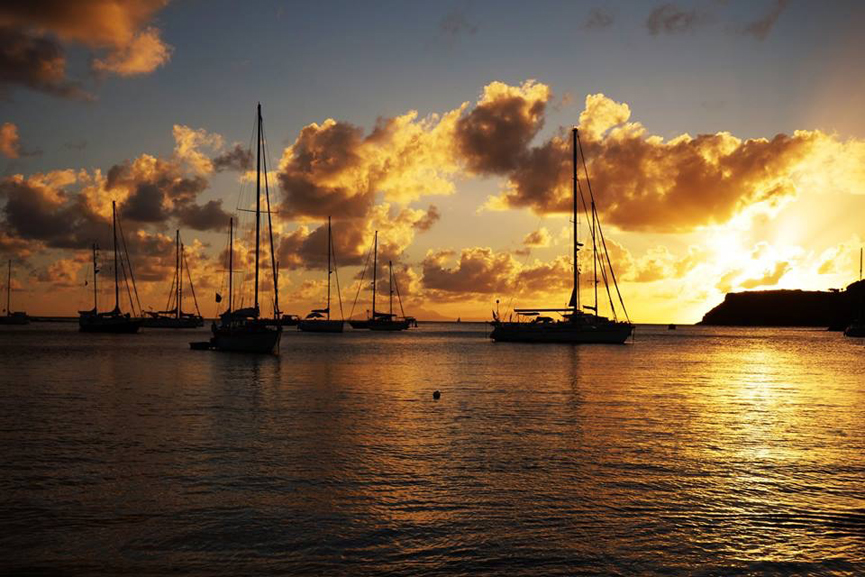 With turquoise waters and never-ending sunshine, Antigua is small but perfectly formed with plenty of opportunities for rest and relaxation. If however, you can drag yourself away from your sun bed, there is lot to experience across the island.
1. Shirley Heights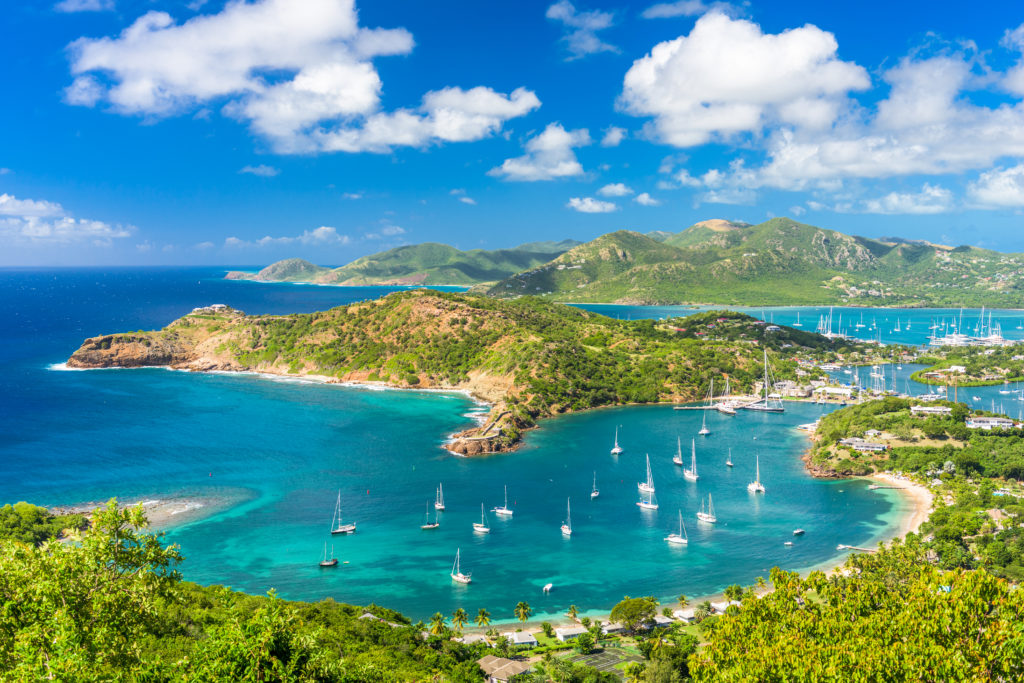 Sunday night is party night at Shirley Heights. The islands best know party is held every Sunday and features steel bands, Iive music and the sweetest smelling barbecue on Antigua. Watch the sun set from the lookout and enjoy the spectacular views way out across the ocean.
Shirley Heights itself is a restored military lookout and gun battery that has been transformed into possibly the most well known tourist spot in Antigua. It offers an insight into the Islands history as well as a chance to enjoy the first class restaurant and bar facilities.
2. Yoga Class – The Shed at Sugar Ridge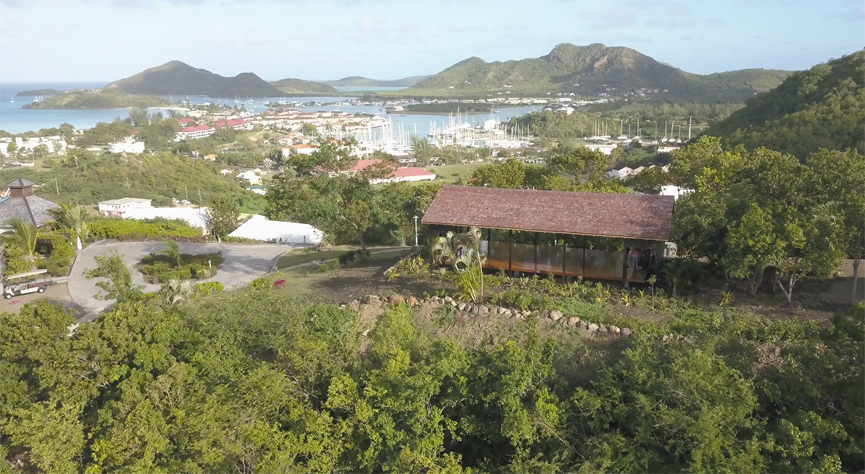 Just because you are on holiday doesn't mean your fitness and healthy lifestyle goals should be put on hold. The Shed at Sugar Ridge is a purpose built yoga studio at the luxury boutique hotel nestled amongst hillside forests and Caribbean sea views.
Featuring a raised platform, polished reflective floors and covered by an oversized wooden roof, The Shed is the perfect place to connect with the beauty of Antigua as you enjoys long reaching views across the bay. Yoga classes are free to guests staying at the hotel making this one of the best yoga retreats to visit on your travels.
3. Tour a Farm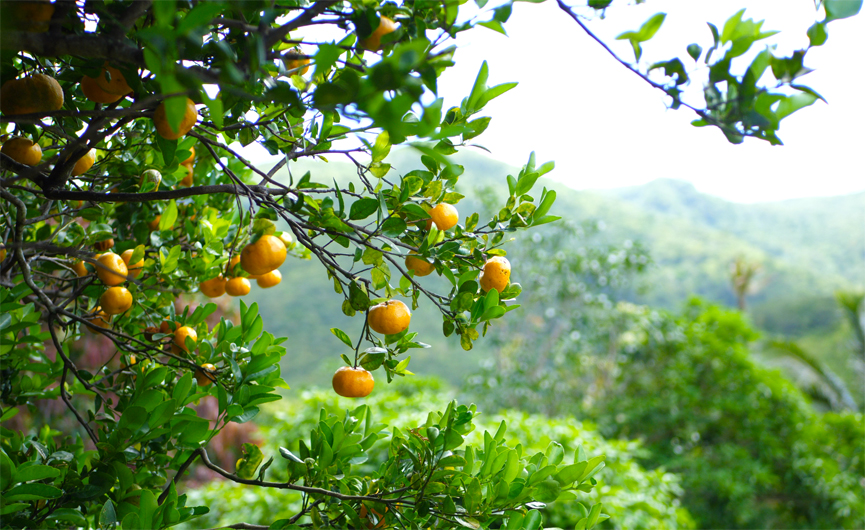 If you want to experience a different side of island life, Valley Ventures Farm Tours offer guided tours of their unique and beautiful boutique farm set within the stunning Christian Valley. Experience all the finest flora and fauna that this tropical island has to offer as you discover fruit trees laden with mangoes, bananas, coconuts, oranges and tangerines or breathe in the heady scent of heliconias and other locally grown flowers.
Owned by local legend Bernard, he has spent 30 years living and working there whilst transforming the farm into something truly spectacular. Taste the freshest fruit whilst sipping a cool drink on the shaded verandah.
4. Nelson's Dockyard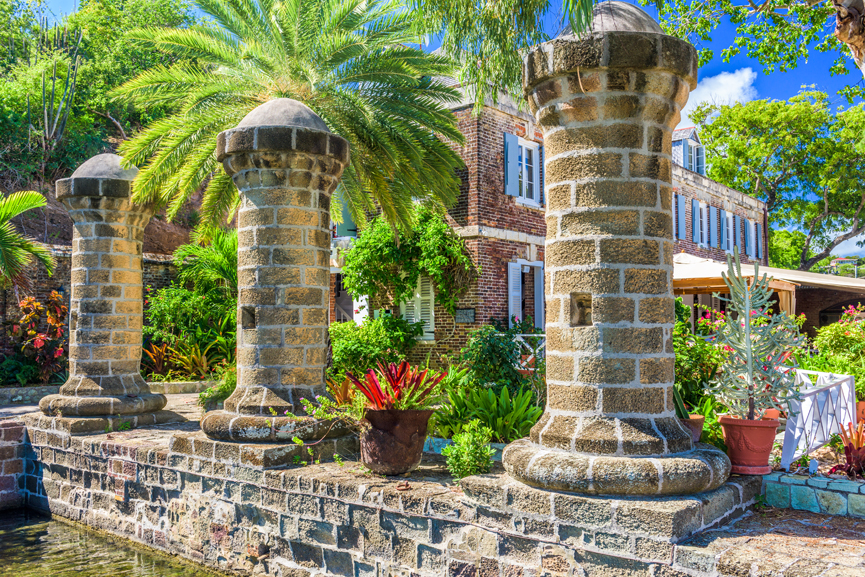 Nelsons Dockyard is a beautiful fully restored eighteenth and nineteenth century dockyard building that now contains shops, hotels, and marina businesses. The Dockyard Museum highlights the history of the only continuously working Georgian Dockyard in the world and serves as the centre of archaeological, environmental, and historical research in Antigua. Your entry ticket will grant you access to both the Dockyard and Shirley Heights (note entrance to the party is a separate charge).
5. Beautiful Beaches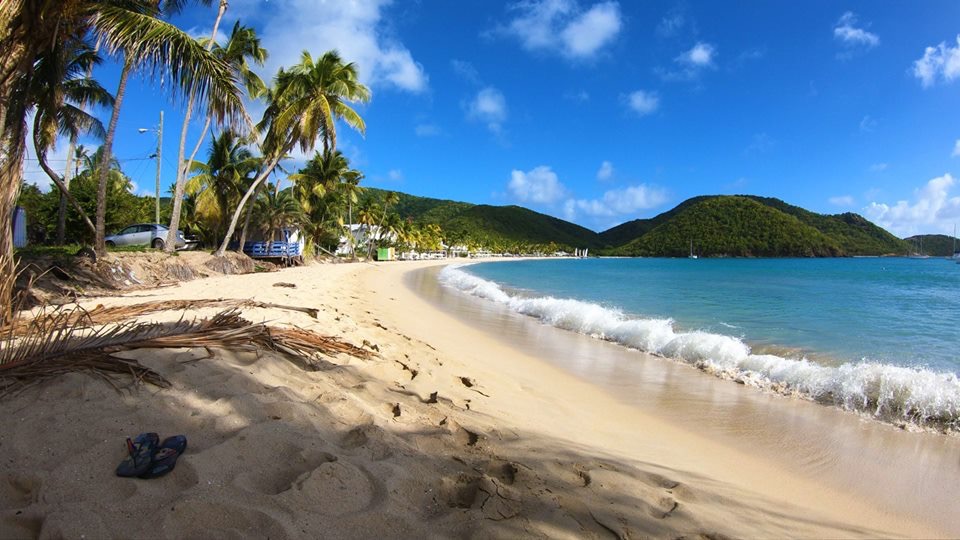 With over 365 beaches to choose from you are never far from the some of the most picture-perfect paradise locations in the world. The soft sand and clear blue waters surrounding the entire island means that there is a beach to suit every visitor.
Dickenson Bay, for example, is a busy and buzzing beach resort that offers a mile of west-facing golden sands with plenty of beach bars and water sports to keep you occupied. If, on the other hand, seclusion and tranquility is what you are seeking, Half Moon Bay is often deserted and well sheltered, making it perfect for complete rest and relaxation.
If you are visiting the island with the family in tow, Pigeon Point Bay has shallow waters and long stretches of soft sand that are just right for paddling and playing in the sand.
If you want to discover your very own piece of Antiguan beachfront, check out the South-western corner of the Island, where beaches like Ffrye's Bay, Darkwood Beach and Crab Hill Bay/Johnson's Point are only usually frequented by locals and are pretty remote and undeveloped, even by Antiguan standards.
6. Devil's Bridge
Devils Bridge is a limestone rock formation situated just outside the village of Willikies, and is the perfect spot from which to watch the waves form and crash against the island. Over hundreds of thousands of years, the Atlantic waves have creating a natural arch, surrounded by geysers and blowholes. Stay for a while and take in the views out westwards across the Atlantic, as you contemplate the awesome power of the ocean.
7. Betty's Hope
Betty's Hope was a working sugar cane plantation that is now an open-air museum and heritage landmark. Dating back as far as 1651, the visitors centre opened in 1990 and is open throughout the year. As the island embraces it's sometimes darks history as a British colony, heritage sites like Betty's Hope offer a glimpse into times gone by.
8. Rainforest Zipline Tours
Perfect for thrill seekers of all ages, Antigua Rainforest Zipline Tours offer a unique opportunity to see the lush Antiguan rainforest from up above. The eco-friendly tour takes adventurers on a canopy tour of the forest, giving you a bird's eye view of the flora and fauna that can only be found in the forest's damp and lush environs.
There are 6 zip lines in total running from 52 feet to 328 feet in length, and covering an optional vertical descent, a tree house and 2 suspension bridges. Great fun, and a completely unique experience for all.
9. Visit a Fort
During the rule of the British Empire, Antigua was fortified with many lookouts, watch stations, forts and ramparts to keep the harbours safe from unwelcome visitors. Whilst many of these are now just ruins, some of the forts have been restored and given a new lease of life as party venues and tourist attractions.
Fort James, for example, was once a pay station for sailors visiting the island, but is now a quaint restaurant called "Russels". The signature cannons are still pointing out to sea, but visitors these days are more likely to pay for a traditional rum punch or light lunch of fish, rice and peas than for protection from cannon fire.
Fort Barrington is another popular attraction set within national parkland, on top of the wonderfully named Goat Hill. Once the first line of defence for the capital city of St John's, the Fort now offers several rooms to explore, and some of the most stunning views out across miles and miles of blue Caribbean waters.
10. Scuba Diving
The waters are always warm around Antigua and the clear blue ocean makes it perfect for scuba diving, whatever your ability. The island offers plenty of scuba shops, schools and facilities for you to try your hand at diving whilst you are there.
Some of the best diving can be found at Blacks Point with an abundance of fish in a sheltered location, making it perfect for more inexperienced divers. Find the fish and the lobsters as they hide under the coral, or enjoy the long swim through at your leisure.
Other dive sites include Carpenters Rock with an underwater peninsular which is only accessible by boat, or explore the Barracuda Reef with its lobsters, turtles and nurse sharks.
If you want a truly unique diving experience, swim with the stingrays in Stingray City close to the shallow reserves and sandbars of Mercers Creek Bay.
Whatever you ability, there are plenty of locals who will ensure that your diving experience in Antigua will be the best ever.
11. St. Johns – Bonus
We thought we'd throw in a bonus one for you as St. Johns is one of the best cruise ports in the world. Here you can visit the Museum of Antigua and Barbuda which hosts exhibits on indigenous tribes. There is also a 19th-century Anglican church and our personal favourite, the public market where you can pick up some great souvenirs.
Amar was born and raised in England and embarked on an 11-country round-the-world gap year after graduation and then became well and truly hooked. The first gap year inspired a second, which ended up being a 23-country down-the-world trip from Canada to Antarctica. Since then, Amar has spent the last 14 years traveling the 7 continents.