I've snowboarded in New Zealand and in France but prior to my trip to Canada, mention of Whistler was met with "Oh you're going to have the best time!" or "Man I'm so jealous!" So what was all the hype about and did it live up to expectations?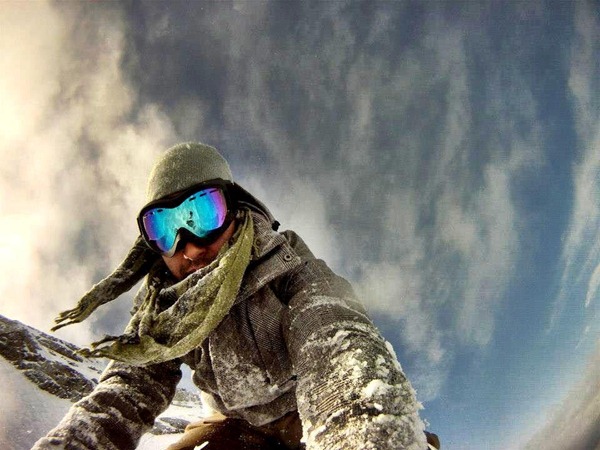 Whistler Blackcomb Overview
Whistler Blackcomb, home to the 2010 Olympic and Paralympic Winter Games, is situated 80 miles north of Vancouver and is continually voted one of the best ski destinations in North America. With over 200 trails and 37 lifts, Whistler Blackcomb sees over 2 million visitors annually. The vibe and friendliness is the best I have seen from any place I have snowboarded. There's an incredible amount to do in the area other than the obvious. Let me run you through my trip.
Go for a Swim at Porteau Cove
This swim is not for the faint hearted! Porteau Cove is a scenic little stop on the way to Whistler. There is a pier with various viewing platforms that hover high above the ocean of this rather beautiful fjord.
So it's the height of winter and the water is 4 degrees. What could we do? Well obviously we should get in our boardies and jump off the pier and swim back to shore! I'd only recommend this if 1) you're a good swimmer and 2) you can man up. The distance isn't far but in water that cold your muscles seize up quickly.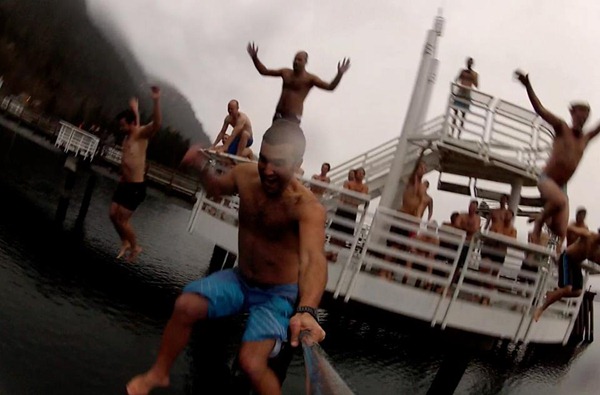 Ski and Snowboarding Whistler Blackcomb
The conditions here were awesome. There was so much powder. It was the good stuff where if you bail (like I do all the time) it feels like you're falling into a cloud.
I'd also like to mention that I was impressed with the rentals that Whistler Blackcomb offer. This includes both the equipment and the service that they provided.
Peak 2 Peak Gondola
Whistler and Blackcomb are united by the Peak 2 Peak Gondola. The journey takes just over 10 minutes and will have you enjoying fantastic views of the mountains and the valley below. It's a nice way to take a load off and with each cabin taking off every 49 seconds, the wait is minimal. The Peak 2 Peak Gondola also holds several records such as the longest continuous lift system on the globe. You're in for a treat.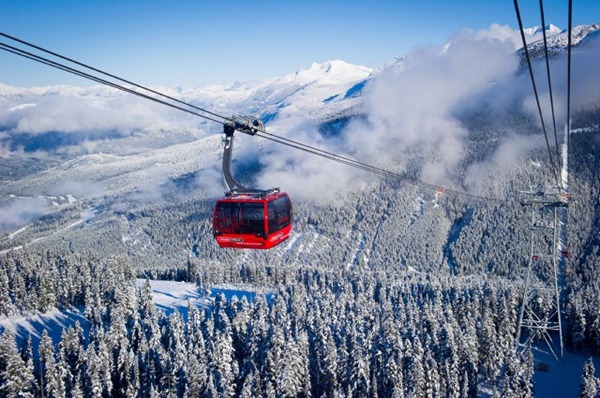 Credit: Tourism Whistler / Mike Crane
Whistler Village
Whistler has that vibe that I have only ever experienced in Queenstown, New Zealand (I loved that place!). It's a transient location but everyone is there to have a good time. Whistler has everything you need from 210+ retail outlets, 158+ hotels and 140+ restaurants, cafes, lounges and bars. There's such a youthful energy (probably brought here by their seasonal workers) and with so many options and activities to choose from, Whistler Village truly is a four-season resort a dream destination.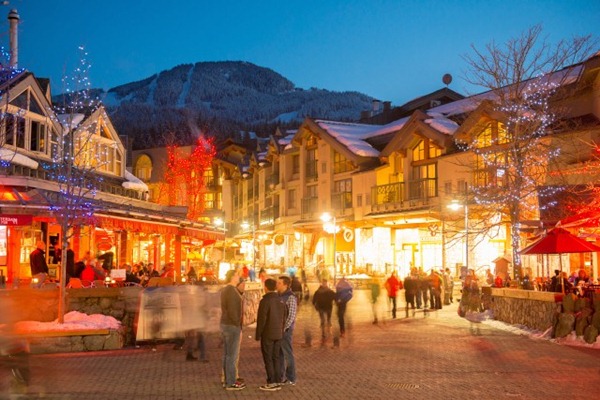 Credit: Tourism Whistler / Mike Crane
Whistler Blackcomb Tube Park
I'd HIGHLY recommend this if you're going to Whistler, it's a blast in a group. The group I was with descended into children at a fairground. It's pretty fun flying down, spinning around and getting the occasional ice spray (dress as if you were going ski/snowboarding). There's no "skill" involved. You sit in the tube (you can go down in two's and three's if you link tubes) and you get pushed down. There's multiple lanes and conveyor that you stand on to get back to the top. An hour is $16.88 and I'd say that was all you really need. We had two but we finished up early.
So this was a real change of pace from snowboarding and hurtling down things!
I wasn't really sure what to expect. As soon as you walk in the whole energy of our group changed. We were 32 wired guys who suddenly were in a peaceful environment and suddenly became quiet. The outdoor 20,000 square foot spa is spread over three acres and offers hydrotherapy and massages only 5 minutes away from Whistler village.
There's a multitude of pools with various temperatures from cold pools to shock the system and then some glorious hot ones with mini waterfalls. If you've taken a few knocks during the day and need to unwind, this is it. The solariums are particularly serene and tranquil and will seriously help you relax. This isn't my usual thing as I'm normally so on the go but this was an unexpected pleasure that I really enjoyed.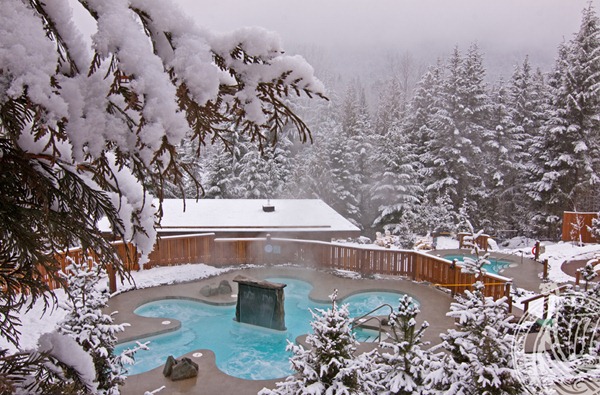 So my final thoughts on Whistler…
I liked the place that much that I'm thinking of doing a season here (in 2014 when I finish my Americas tour). I want to get a place in the village and nail snowboarding everyday. If that isn't a glowing review, I don't know what is.
Have you been to Whistler? What did you think?
Amar was born and raised in England and embarked on an 11-country round-the-world gap year after graduation and then became well and truly hooked. The first gap year inspired a second, which ended up being a 23-country down-the-world trip from Canada to Antarctica. Since then, Amar has spent the last 14 years traveling the 7 continents.