Airbnb is home to a variety of properties ranging from Castles in England to tree house accommodation situated in offbeat parts of Europe. With access to a multiplicity of 'homes away from home' here are our favourite unique places to rent on Airbnb on your travels. Not used Airbnb before? Check out our guide and Airbnb Review.
Gap Year Escape can offer you £24 ($34) off your first booking with Airbnb. Just click here and sign up. It will automatically be applied.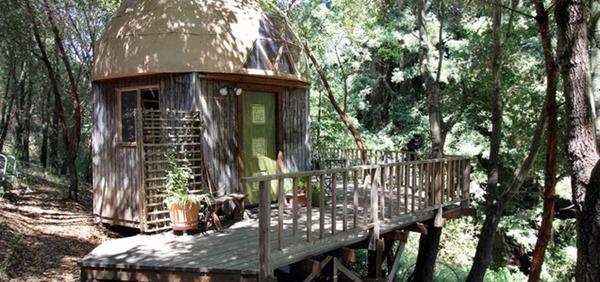 (Image Source: Airbnb)
For a stint that feels a million miles away from the hustle and bustle of city life, a quaint and quiet tree house get-away like this California based retreat is ideal. Comes with two beds and at £73 per night you may be sleeping nearer the earth but you won't necessarily have to pay the earth.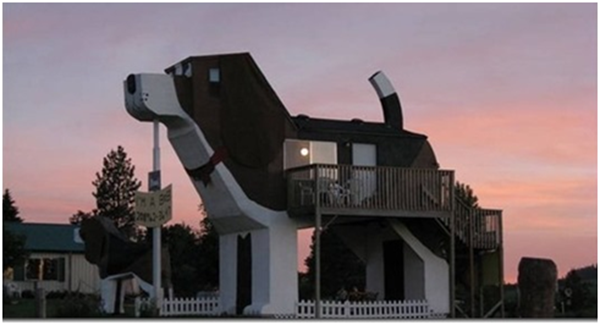 (Image Source:Airbnb)
For a quirky, pet-friendly jaunt for animal lovers and novelty hunters alike, staying in a giant dog is an unusual and unique choice when traveling in America. Though be warned, only 'responsible dogs with their well-behaved humans' are welcome!
(Image Source: Airbnb)
Quintessential British accommodation does not have to come with an equally affluent price tag. This 15-bedroom small country house hotel dates back to 1841, but don't worry – this property has 21st century facilities such as internet, TV, heating, washer, and kitchen.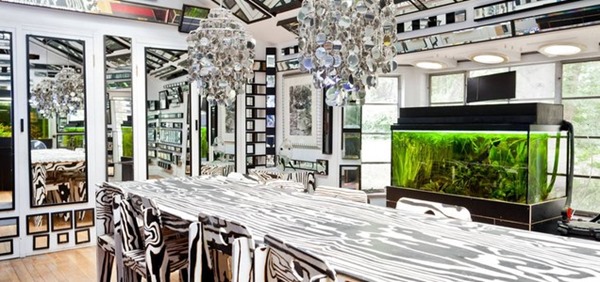 (Image Source: Airbnb)
If a large and artistic house-slash-studio is your ideal choice of property, this property is located in a tranquil suburb near Fox Chapel near Pittsburgh, USA. If you're travelling in a group, there's room for up to 10 guests and comes with consistent mirror theme in both the exterior and interior.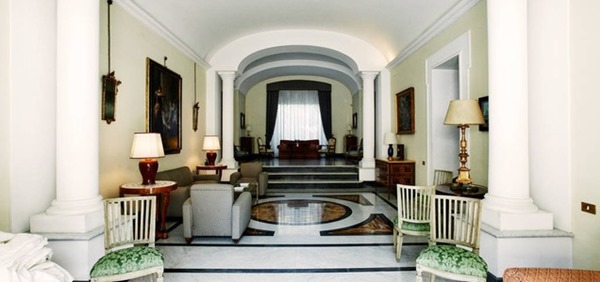 (Image Source: Airbnb)
For a traditionally Italian experience combined with 21st century facilities (Air Conditioning, heating, Internet, TV) this villa is ideal. Dating back to 1700, this three bedroom property is situated in close proximity to major public transport, so if you do get round to leaving this beautiful property, excursions to Pompeii, Naples, and Capri are close at hand.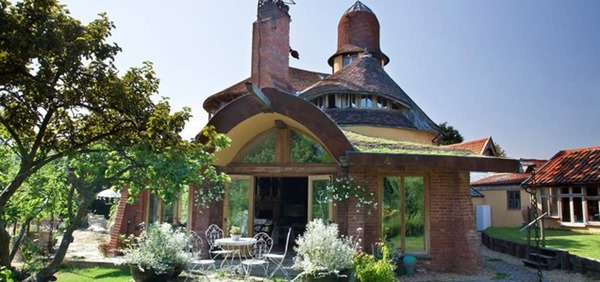 (Image Source: Airbnb)
For a unique property with a mythological and medieval twist, this house offers a choice of 2 beautiful bedrooms, both with en suite bathroom, and even comes with a welcome glass of wine (or two!)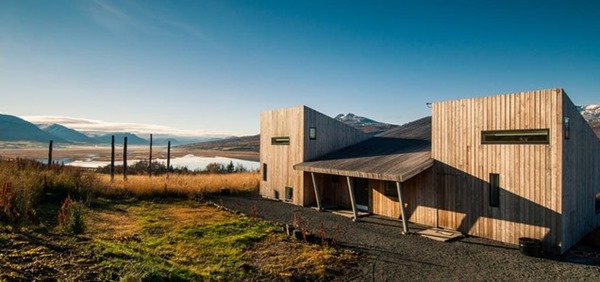 (Image Source: Airbnb)
An architectural house situated in North Iceland, this apartment is located in Villa Lola – near Akureyri, the capital. Book this property if you're looking for a quiet atmosphere with full access to surrounding nature!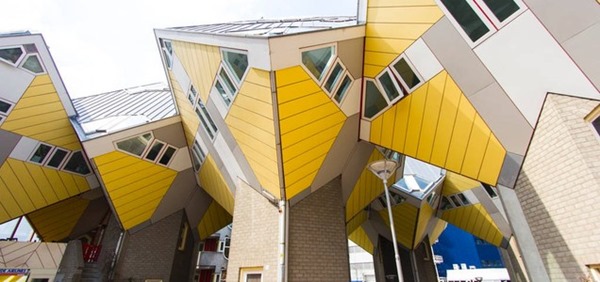 (Image Source: Airbnb)
For a geometric sleeping experience in the heart of Rotterdam, this three floor house comes with fully equipped kitchen and 360 degree view in the top floor bedroom. In front of the house is a large market, one of the biggest in The Netherlands, on Tuesdays and Saturdays – perfect for fresh produce.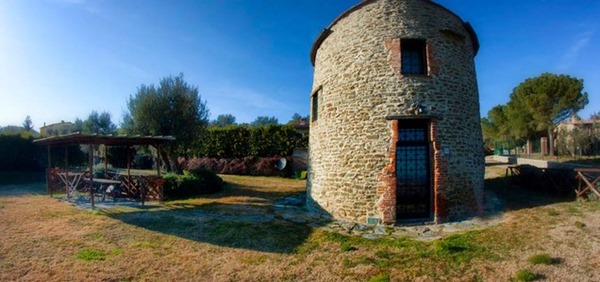 (Image Source: Airbnb)
Created out of the restoration of an old abandoned stable, this tower is based in the small countryside hamlet, Sanguineto. This property comes with luxury finish and has its own private garden looking out onto the surrounding landscape with magnificent views over Lake Trasimeno.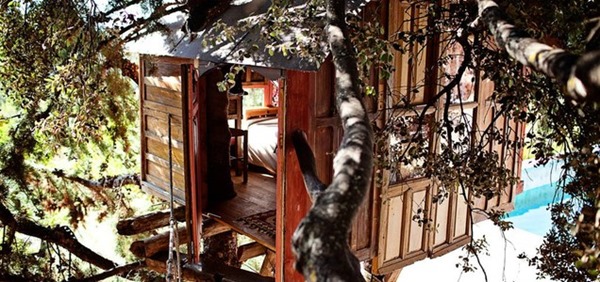 (Image Source: Airbnb)
Tiny hut hanging on the trees, perfect for 1-2 people. With excellent views over the Sierra Nevada mountains, feel close to the birds surrounding you and outdoor kitchen and barbeque, this property is perfect for those summer months.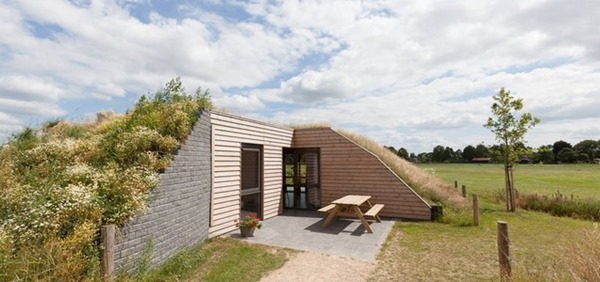 (Image Source: Airbnb)
To feel in touch with nature, this home is situated in the meadow between grazing cows. This property offers a genuine, real farm experience. There's opportunity to feed and milk the cows, spend some time with the tractor, and play with the local animals – ideal for those looking to get away from the hustle and bustle of a city.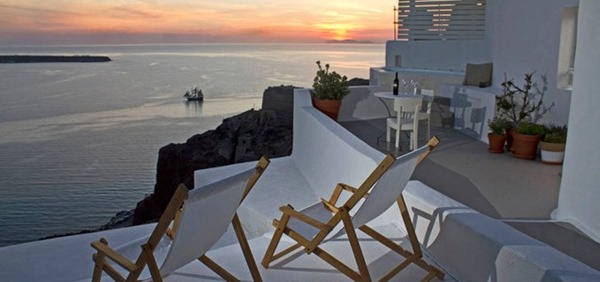 (Image Source: Airbnb)
In the heart of Santorini's most beautiful locations, this cave house literally hangs on the caldera cliff, 150 metres above sea level. Comes with private outdoor Jacuzzi and lies 5-10 minutes walk from the centre.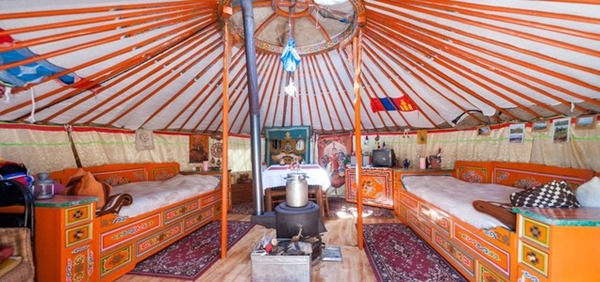 (Image Source: Airbnb)
For a fully Mongolian yurt experience situated in Dresden, Germany, this property is inspired by the spirit of Gengis Khan and offers you a unique and comfortable stay, with exotic ambience.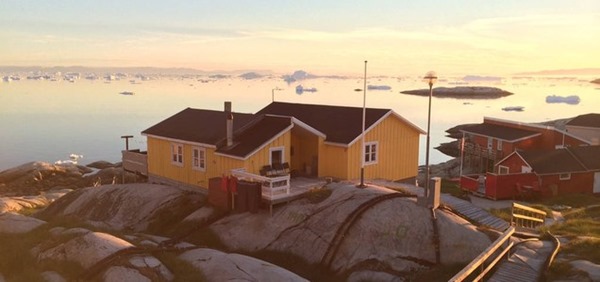 (Image Source: Airbnb)
If you're looking for a studio apartment with stunning views of the surrounding icebergs, this home in Gaasuitsup, Greenland is ideal. With 24 hours of sun in the Summer or a chance to see the Northern Lights in Winter – the choice is yours.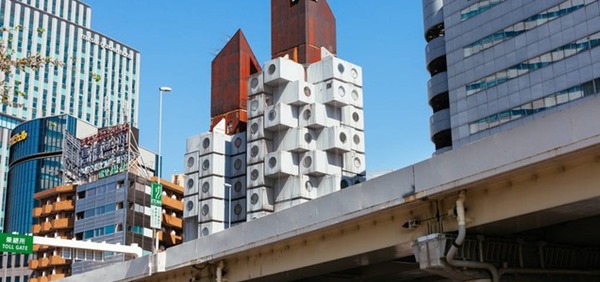 (Image Source: Airbnb)
This flat is part of the Nakagin Capsule Tower which was design by Kisho Kurowaka in 1972. This Tower is a rare built example of Japanese Metabolism and is the world's first example of capsule architectural designed and constructed for usage. Perfect if you're looking for somewhere unique to stay in Toyko!
Airbnb Coupon Code
Gap Year Escape can offer you £24 ($34) off your first booking with Airbnb. Just click here and sign up. It will automatically be applied.
Amar was born and raised in England and embarked on an 11-country round-the-world gap year after graduation and then became well and truly hooked. The first gap year inspired a second, which ended up being a 23-country down-the-world trip from Canada to Antarctica. Since then, Amar has spent the last 14 years traveling the 7 continents.