One of the most satisfying feelings of all time is the feeling you get when you eat an incredible piece of food. The feeling overcomes you, and your whole body gets this joyous sensation of exuberance all from that one simple bit of food you have just consumed.
This feeling is what makes people become what is known as 'a foodie' and embarks them on a journey of chasing that sensation from eating many dishes.
If you're a traveling foodie, you are certain to jump to a place renowned for its food and be hurrying to visit all of the Top 10 Best Cities For Foodies that you will see in this list below.
Best Cities for Foodies
Lima, Peru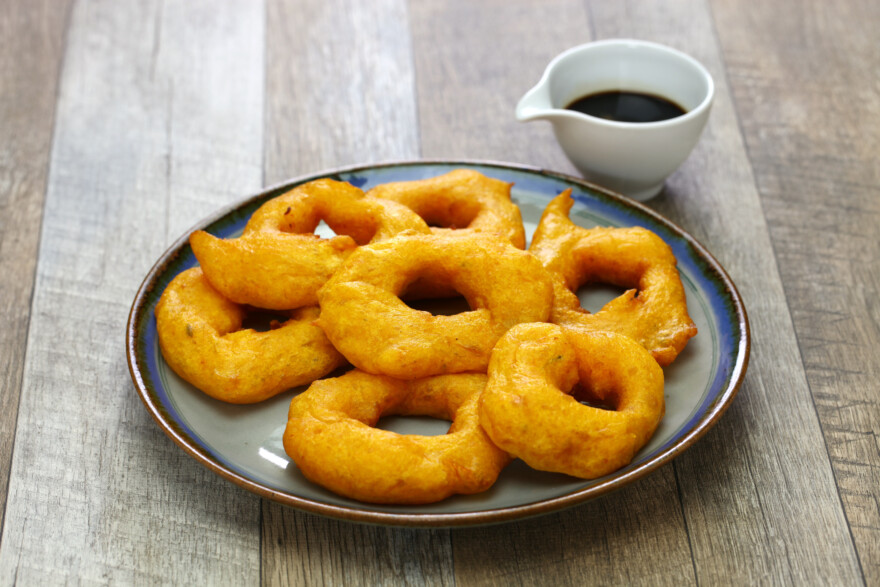 Despite it once being named the best place for food and drink in South America by Frommer's, the capital of Peru gets rather overlooked as a city for foodies, but hear us out.
Boasting Chicharones and Ceviche's trademark dishes that are increasing its popularity globally are building Lima and Peru overall as one of the best places for foodies.
Lima has no shortage of places to experience Peruvian dishes and culture while also providing a variety of international cuisine with the large immigrant population from countries such as Japan and Spain.
Oaxaca, Mexico
Famous for being the birthplace of mezcal, Oaxaca in the south-west of Mexico is a dream city for foodies. An Oaxaca road trip is a must for anyone looking to eat their way across Mexico.
The city is well renowned for how it mixes the creative flavors of modern Mexican cooking with the country's culinary traditions, which distinguishes Oaxaca from the rest of the nation.
Known for having its own cuisine and a lot of dishes having corn as a staple part, you will be able to eat an abundance of traditional and OaxaqueñosTamales, Tlayudas, and HuitlacocheTacos (corn fungus tacos) until you're completely full.
Paris, France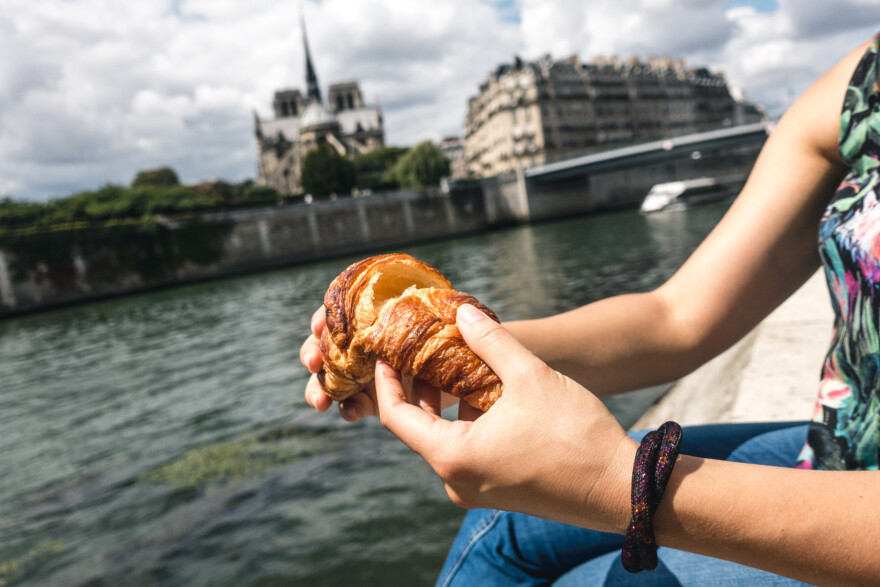 The volume of food you can consume in the French capital will make you scream 'ooh la la' after your first bite into a warm Croissant. A world-famous city is known for its beauty but also for the ability to consume national staples of Frogs Legs and Escargot.
With many establishments, street vendors, and even 70 Michelin star restaurants, Paris is an amazing city for all foodies, especially those who adore cheese and eating patisseries.
New York City, New York, USA
Regardless if you're a high-class diner eating at Michelin star restaurants or a simple street food vendor lover, New York City will have something for you.
Being one of the world's culinary capitals, there are thousands upon thousands of places to get something to eat across the 5 boroughs of the city, ranging from cultural and religious dishes from around the world to the staple part of NYC life – $1 Pizza slices!
New York City quite frankly has it all, and with its large variety of dishes, including your classic greasy American food, you are more spoilt for choice than a millionaire's child on Christmas.
Bangkok, Thailand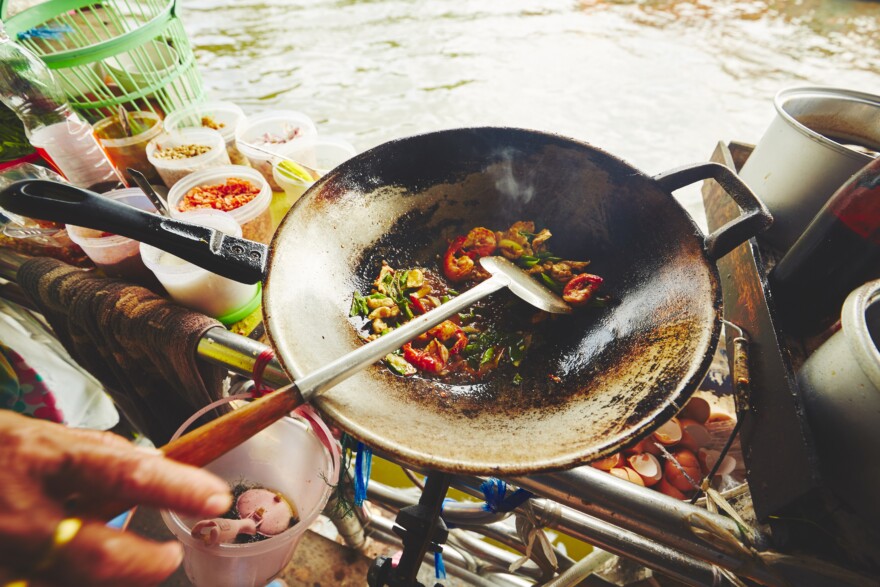 Trying the range of Thai dishes in their most authentic and purest form from a street vendor in this bustling city is a must on any trip to Bangkok.
Whether it may be the spices of a Tom YungGoong (spicy shrimp soup), the crispy ness ofYam PlaDook Foo (fried catfish with green mango salad), or the classic Pad Thai, your taste buds will be having the time of their lives.
Thai cuisine is a popular cuisine worldwide, and the vast number of street vendors and traditional Thai establishments certainly staples Bangkok as one of the best cities for foodies.
Tokyo, Japan
With more establishments to consume food in than quite a few countries have a population, you may be a little bit overwhelmed with choice, but will certainly be able to find some traditional Japanese places whilst also being able to find numerous international establishments.
With Japanese food being one of the most popular cuisines worldwide, you will easily be able to experience dishes such as Sushi, Ramen, Donburi, and Tonkatsu in their most authentic form.
Not only is all of Japan incredible for food, but Tokyo itself also has the prestige of being the city with the most Michelin star restaurants with a total of 220!
Istanbul, Turkey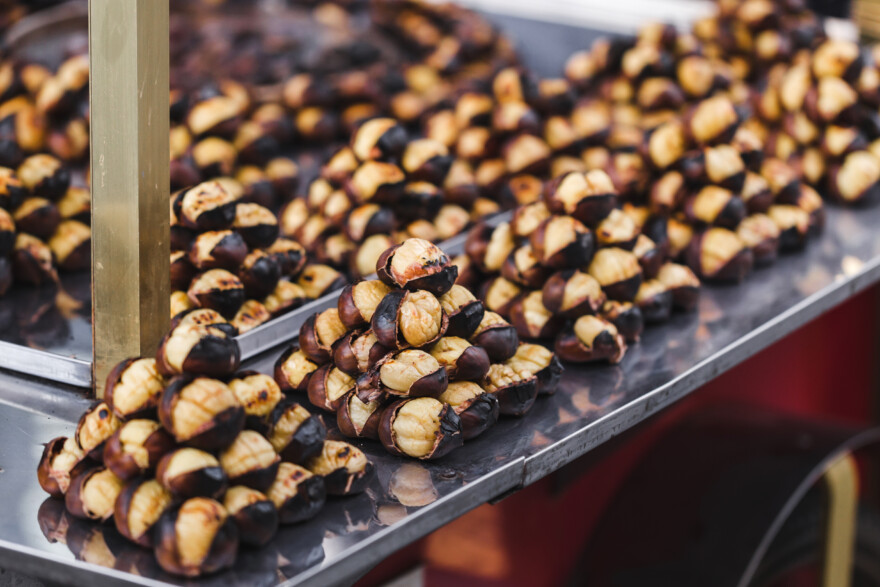 Turkey is a country that is full of food that you will fall head over heels in love with, from its most famous dish, the Doner Kebab to the famous delicacy of a Turkish Delight, there's no better city in Turkey than Istanbul for foodies.
One of the world's visited countries, its most visited city Istanbul is filled with flavor and a variety of food for you to try including Baklava, EzogelinCorba, and MercimekKofte. Dining in Istanbul will be an incredible experience that will leave you desperate to come back to this amazing city for foodies.
San Sebastian, Spain
The city that's famous for its coastal beaches and being one of the best cities for foodies in all of Europe, San Sebastián is a Mecca for food.
Boasting being the city with the most Michelin star restaurants per capita, San Sebastián is full of delightful dishes and exuberant flavors that will leave your mouth watering for more.
Being located on the Bay of Biscay, there is no shortage of fresh fish and other seafood in the Spanish city, making San Sebastián one of the world's best destinations for seafood.
Bologna, Italy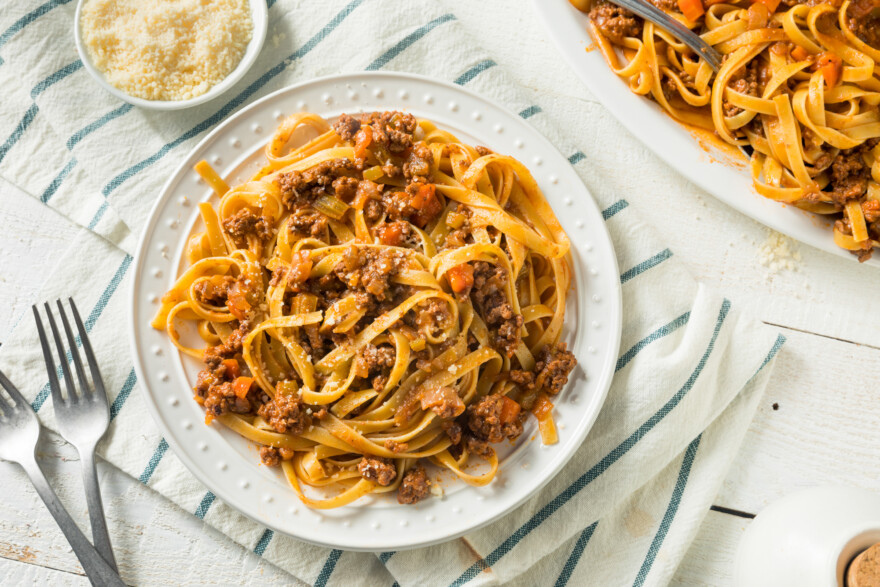 If you're known for being one of the ultimate places to eat in a country well renowned for its cuisine, you certainly will take one of the top spots on a list of the best cities for foodies.
Bologna in the central north of Italy is the place to go to indulge in all the Italian food, with having some of the best plates of pasta, pizzas, and ice creams you will ever shove into your mouth, you will be heartbroken to leave this gorgeous city.
On every corner, you will be able to eat beautiful food, including Tagliatelle al ragu, the most iconic dish of this culinary hotbed that you simply can not go to Bologna without trying.
Hong Kong
This packed city is one of Asia's best places to consume food. Whether it is from simple roadside stalls or your fancy dining establishments, you will be falling in love with the food in Hong Kong.
From the crispy Chicken or Shrimp Balls to Sweet and Sour Chicken, and from Rickshaw Noodles to Wontons, there are so many dishes to try.
The place to try all your favorite local Chinese takeaway dishes in their authentic form, you will be left gagging for more in one of the best cities for foodies.
Amar was born and raised in England and embarked on an 11-country round-the-world gap year after graduation and then became well and truly hooked. The first gap year inspired a second, which ended up being a 23-country down-the-world trip from Canada to Antarctica. Since then, Amar has spent the last 14 years traveling the 7 continents.