Magaluf is a Spanish island resort town known for its stunning white beaches, crystal-clear waters, and exciting nightlife. Over 10 million tourists come to visit Magaluf each year for rest and relaxation in their gorgeous hotels and to live it up at night.
The Best Party Hotels in Magaluf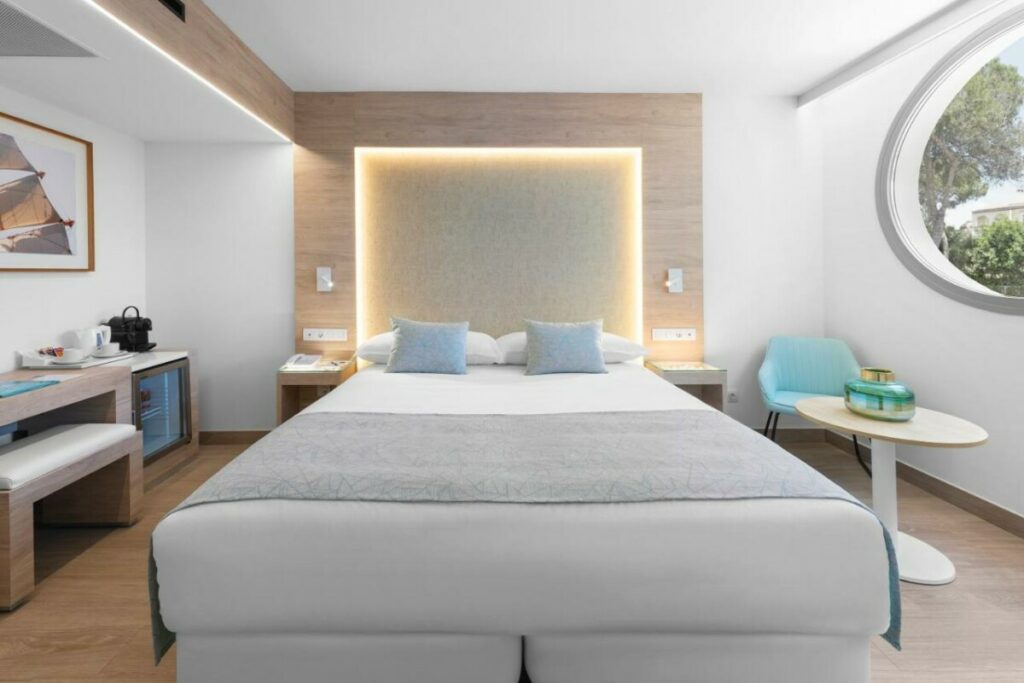 Elba Sunset Mallorca Thalasso Spa is a beautiful resort that's just a 4-minute walk from Magaluf Beach. This stunning hotel is nestled in a quiet residential area that will provide you with the peace you need to relax. When you are ready for a night out on the town, you are only a few meters away from the major tourist area.
This spa offers a breathtaking scene for relaxation and rejuvenation as it is built on a cliff right on the water. Each room has a stunning view of the sea, a private balcony or terrace, large separate bathrooms, complimentary Wi-Fi, and LED satellite televisions. You can choose from 9 different types of rooms depending on your needs.
Not only will you enjoy the view from your room, but you can also take in the scenery around you at one of the 2 hotel restaurants or sip a cocktail from the terrace of one of the 2 on-site bars. The restaurants offer great live music to help you unwind. You can also take advantage of the gorgeous sky pool that makes you feel you are floating on top of the sea.
If you want to pamper yourself, you can spend some time at the incredible spa offered in the hotel. Then, schedule a massage or thermal water circuit to experience complete relaxation.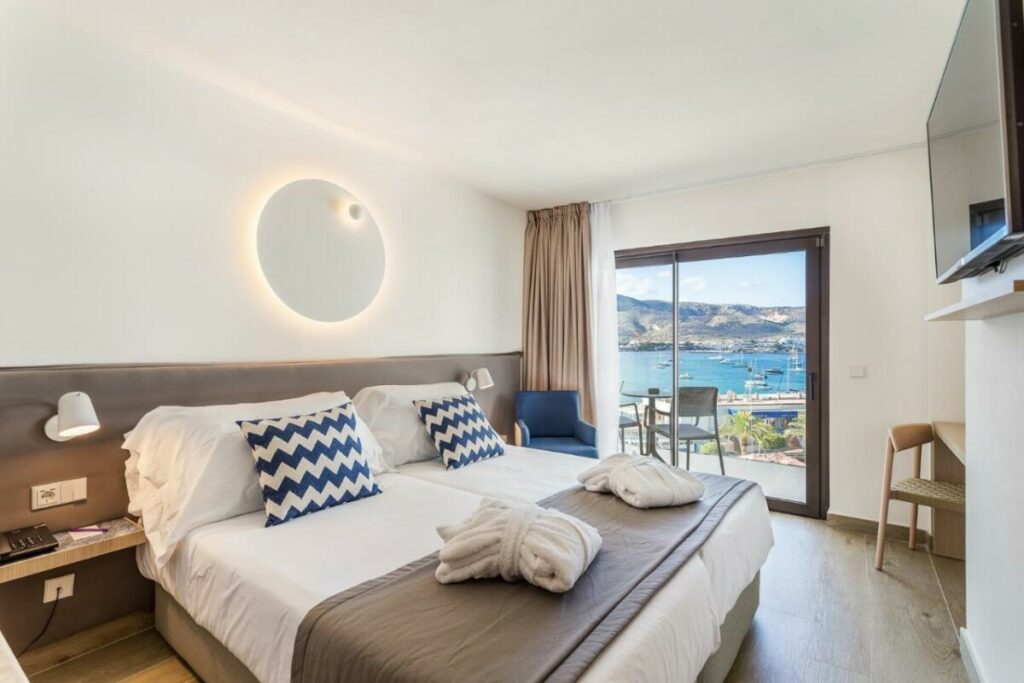 If you are looking for an adult-only vacation spot, FERGUS Style Tobago is the place for you. This hotel is across the street from the beach and a dream destination for letting all your worries slip away.
You can choose from a selection of 6 different room types, each giving you 5-star relaxation with beautiful modern décor, natural, simplistic furniture, a balcony with spectacular sea views, separated bathrooms, complimentary Wi-Fi, and satellite flat-screen televisions.
FERGUS Style Tobago also offers a variety of dining experiences with their Mediterranean Buffet Restaurant and premium drinks and snacks from their pool bar, sky bar, and lobby bar.
The hotel offers scheduled activities and live music each week. Although you won't need to venture out for entertainment, you can find prime tourist attractions within a short walking distance.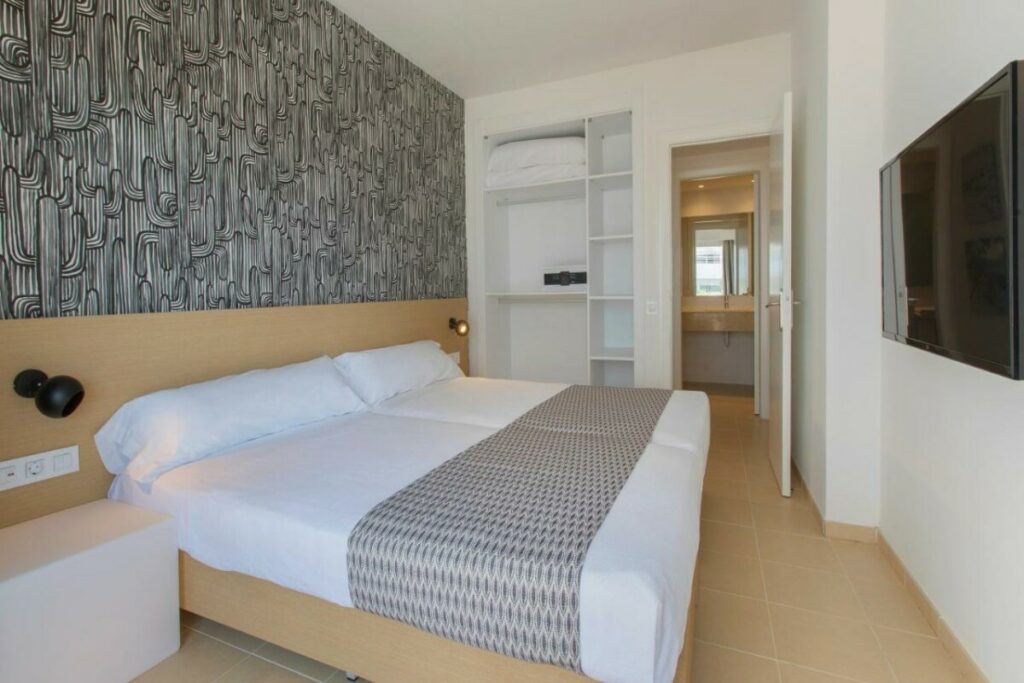 This modern 4-star aparthotel is just a short walk from the beach and has a never-ending list of amenities to suit every traveler.
The HM Martinique has hotel-style standard rooms you can book, or if you are planning a lengthy vacation, you can book a luxurious apartment. Each room type offers a private balcony, complimentary Wi-Fi, flat-screen televisions, and wake-up service.
This all-inclusive hotel offers beautiful, sparkling pools, a spa where you can spend time in the sauna or have a complimentary Turkish massage, indoor and outdoor bars, and an exquisite buffet-style restaurant.
Guests are able to spend their days participating in the many organized activities such as tennis, football, and paddle ball or spend the day lounging by the pool with a refreshing drink from the poolside bar.
The HM Martinique is the prime spot for ultimate relaxation. Once you visit this amazing property, you'll want to return again and again.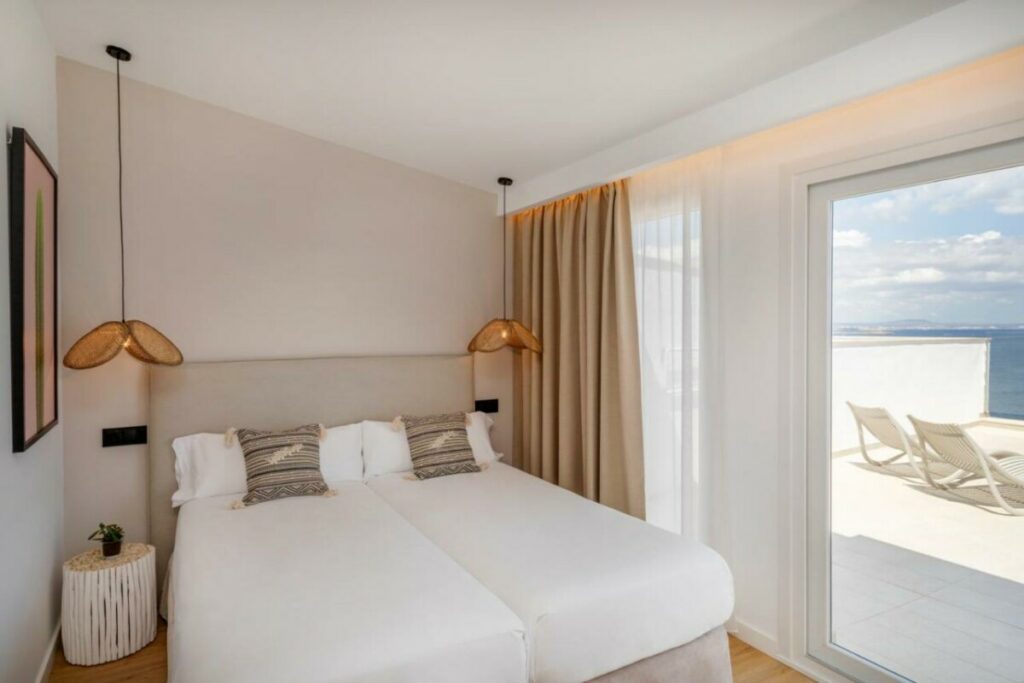 Hotel Florida Magaluf is an adult-only resort that seamlessly combines peace and rejuvenation with entertainment and fun.
This hotel is right on the beach and in close proximity to clubs and restaurants where you can enjoy the upbeat nightlife.
The rooms are beautifully decorated with chic, modern furniture and decorated in earth tones. Each room has a private balcony, stunning views, separate bathrooms, flat-screen televisions, complimentary Wi-Fi, and a minibar.
When guests arrive at the Hotel Florida Magaluf, they are greeted with a welcome gift and a friendly staff that is ready to take care of every need. In addition, the hotel has a gym, transportation services, and a knowledgeable staff that can point you in the direction of all your excursions.
Hotel Florida Magaluf has unique experience packages you can choose from to ensure that your vacation is all you hoped for and more! Experience packages include the Forever Young birthday package, Love is in the Air for anniversaries or honeymoons, the Marry Me package for unforgettable proposals, and It's My Party which is perfect for any celebration.
Hotel Florida Magaluf has thought of everything when it comes to a memorable vacation. You won't be surprised when you decide to make this a regular vacation to enjoy for years to come.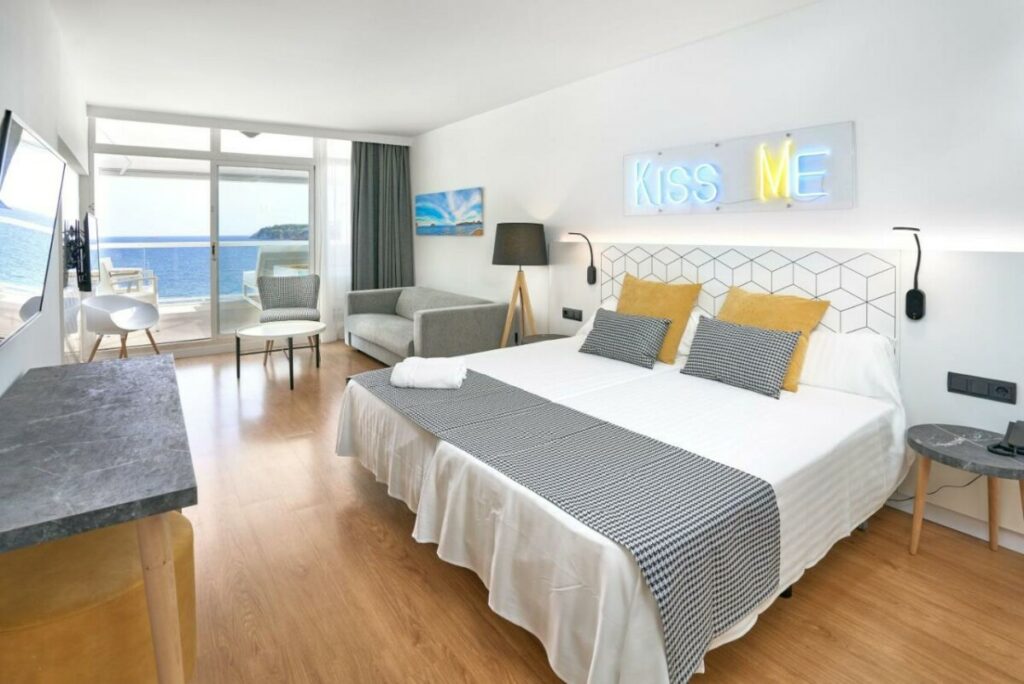 If you are looking for a beachfront dream destination, Hotel Spa Flamboyan Caribe is the perfect place for you.
This gorgeous hotel is so grand that it is divided into two separate magnificent buildings. The property is styled in beautiful Mediterranean décor with a black and white color scheme and subtle hints of an earthy yellow.
There are 3 room sizes to choose from, including standard twin rooms, twin rooms with spa access, or junior suites with a hot tub. All rooms at the Hotel Spa Flamboyan have a beautiful view of the sea, private terraces, beautiful wood floors, and stunning, modern décor.
This hotel has an all-inclusive package where guests can have meals, snacks, and drinks whenever they need. Other incredible features provided at the Hotel Spa Flamboyan Caribe include spa services, an outdoor solarium, outdoor hammocks, an on-site restaurant, a lounge bar, and assistance planning adventures and excursions.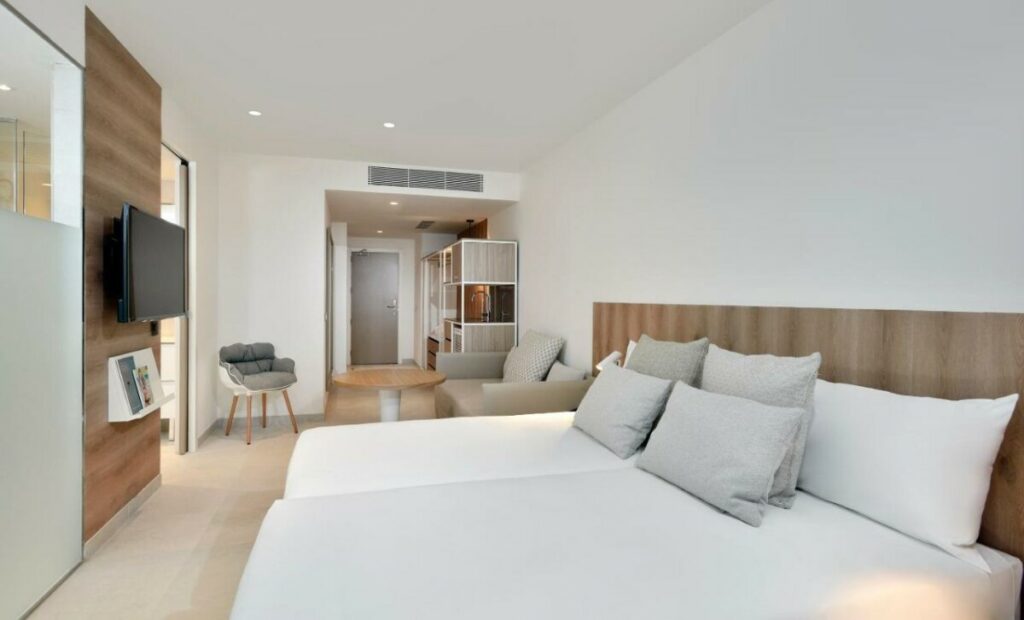 On the white sands of Calvia Beach stands the stunning INNSiDE Calvia Beach Hotel. This luxury hotel is the ideal location for rest, relaxation, and rejuvenation.
The décor of the INNSiDE Calvia Beach is simple, modern, and styled with earth tones and natural decorative accents. This hotel has 8 types of rooms to choose from, each including a beautiful view of either the city or sea, a private terrace, flatscreen televisions with satellite, a minibar, and complimentary Wi-Fi.
This hotel has 4 contemporary swimming pools, including a suspended glass-bottom pool on the rooftop, 2 restaurants, and a fitness center.
INNSiDE has all you would need and more, but if you desire a night out, you are in the prime location for amazing restaurants and shopping.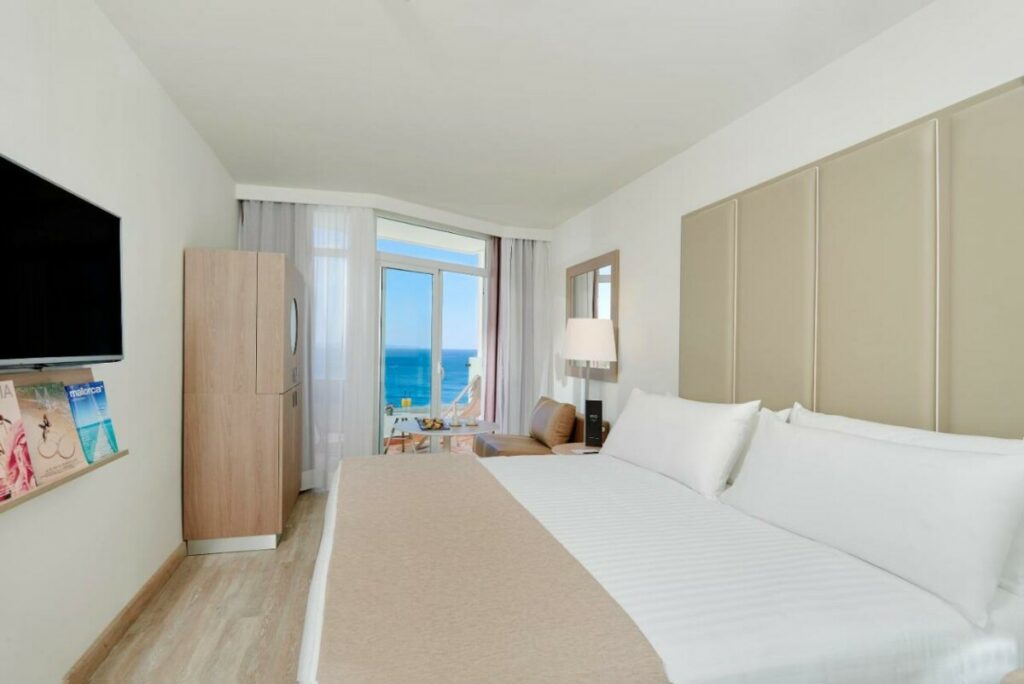 Melia Calvia Beach is a 4-star luxury hotel that is located right on Calvia Beach. It is not only set right on the beach; beautiful gardens surround it.
The style of the hotel is modern and sleek, decorated with earth tone colors and accents of natural wood and rattan. There are 10 different room styles to choose from, and each room has flat-screen televisions, minibars, and stunning views of the sea, garden, or pool areas.
The hotel has 4 different restaurants to dine in and a bar on the terrace where you can relax and spend time with friends or family. There are 3 outdoor pools and an indoor heated pool, along with direct access to the beach.
Melia Calvia has a unique program, "The Level," where guests can receive personalized service throughout their stay. The Level participants can enjoy access to exclusive places in the facility such as The Level Lounge, restaurants, private access to the spa, beach, terraces, and pools, and many individualized services to meet your needs.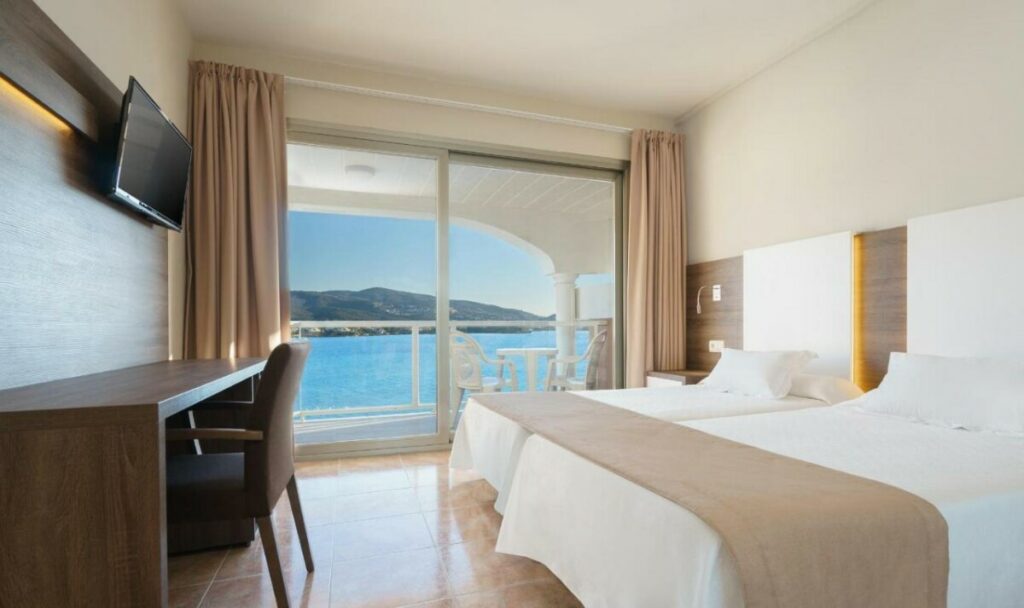 Seramar Hotel Comodoro Playa is located right on Son Matias Beach, surrounded by crystal-white sand and clear, turquoise water. This hotel is truly a piece of paradise.
This stylish hotel is designed in earth tones with natural material accenting every room. You can choose from 12 different room styles, depending on what you need or desire. Each room offers a beautiful view of the sea, a private terrace, relaxing lighting, and lovely wood flooring.
Guests of the Seramar receive a complimentary breakfast each day. There is a gourmet restaurant on-site, as well as a lounge bar where you can sit back, relax, and sip on a signature drink. In addition, the Seramar offers all-inclusive packages, which include luxurious pools, sports opportunities, and even a Kids Club.
You wouldn't have to leave the property with all that the Seramar has to offer, but if you choose to explore the surrounding area, you are in the best location for restaurants, clubs, and shopping.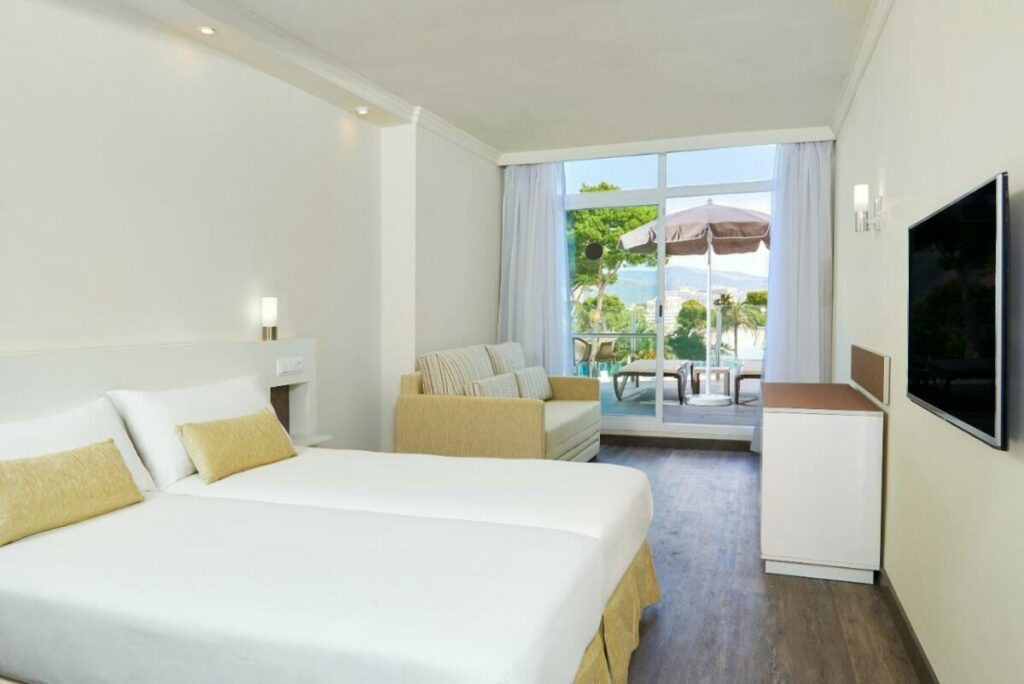 Sol Barbados is exactly what you have been looking for if you are searching for a place to enjoy family time and reset. This stunning hotel has something for everyone.
Each room in Sol Barbados offers a private balcony, flat-screen televisions, separate bathrooms, and a minibar. The rooms are decorated in crisp white with natural, earthy colored accents.
As soon as you step into Sol Barbados, you are instantly at ease. The staff goes above and beyond to bring every comfort and service to their guests with a list of services ranging from medical to laundry services.
A main focus of Sol Barbados is family fun. The hotel has an incredible waterpark for families to enjoy fun in the sun. There is also a Kids Club where kids can play and have a fun time with trained team members while Mom and Dad spend time together kid-free.
There's something for everyone at Sol Barbados, and after your first visit, you will want to make this destination your go-to spot for every future vacation!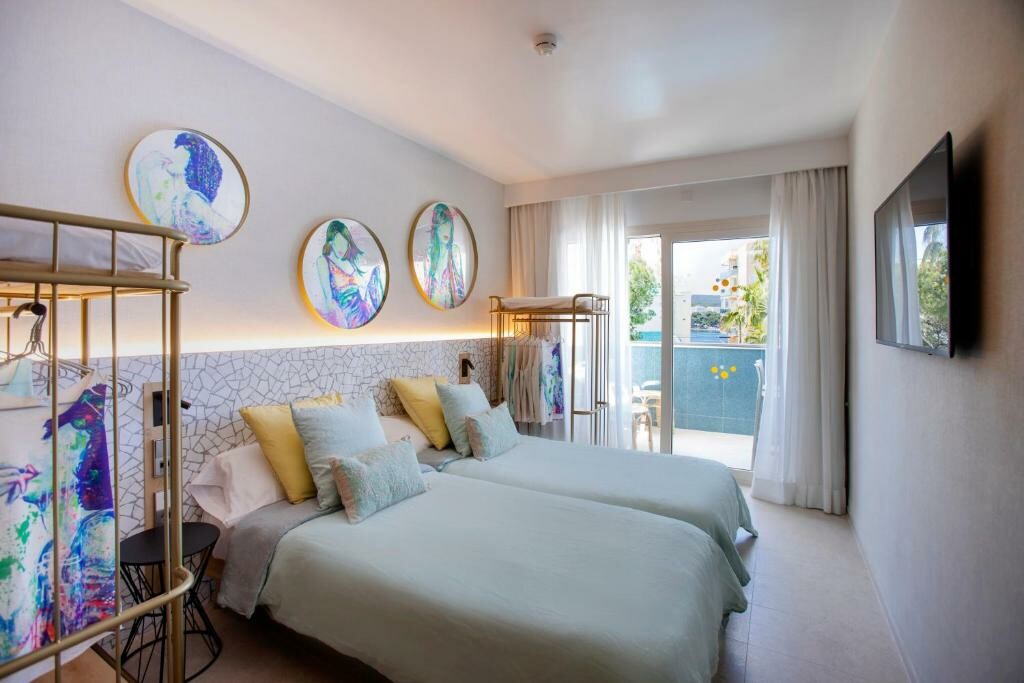 Sotavento Club Apartments is an adults-only property that is the perfect place to rest, relax, and party with a friend or loved one.
You can choose from different styles of suites or villas, depending on your vacation needs. The rooms at Sotavento are decorated with bright blue accent walls, earth tone bedding and furniture, and bursts of yellow and blue accents, which give a modern, beachy feel.
The rooms each offer private balconies, separate bathrooms, smart TVs, complimentary Wi-Fi, and a kitchenette.
Sotavento offers experience packages, live entertainment, a restaurant, pool club, and pool bar. The pool parties are unforgettable with a DJ, live dancers, and exciting games. Gather with your friends or family, and get ready to make memories that will last a lifetime!
Amar was born and raised in England and embarked on an 11-country round-the-world gap year after graduation and then became well and truly hooked. The first gap year inspired a second, which ended up being a 23-country down-the-world trip from Canada to Antarctica. Since then, Amar has spent the last 14 years traveling the 7 continents.