Most of my travels involve a flight time of over ten hours so it was quite novel to do a trip so close to home. I was invited by Charente-Martime Tourisme to explore the area. I'm a yes man when it comes to travel so I thought why not?
Most people I know travel to the south of France but the South West? Here's what it was like…
La Rochelle Weather and the rest of Charente Maritime
La Rochelle and the surrounding area is a warm and pleasant weather destination. July and August can see an average around 25 degrees and January, the coldest month, can hover around 5 degrees but rarely below freezing.
May – October are the warmest months but fair warning that August is the busiest time when a lot of French people take their holiday.
Flights to La Rochelle and La Rochelle Airport
Cheap flights to La Rochelle are pretty easy to come by with some planning and it makes a weekend break pretty affordable. Ryanair and EasyJet are your best bets flying out of Stanstead and Gatwick.
I've seen return flights as cheap as £56. Another option is to fly from Bristol to Nantes and road trip down to Charente Maritime.
La Rochelle airport is quite small and it can take a little while to get through customs. It's very closer to the city centre being only 1.5 miles away.
You can get a taxi (numbers here) but there is also a bus that runs every 30 minutes and costs €1.30 (available on the bus, cash only).
La Rochelle
Situated in South-Western France on the Atlantic Coast, La Rochelle has a proud maritime heritage reflected in its old ports and marina.
With a chilled vibe, cafes, restaurants, stalls, history and architecture, La Rochelle makes a great stop on your tour of France or as a weekend break in Europe.
Where to stay in La Rochelle
We stayed in Hotel Champlain, a 3* Best Western 5 minutes walk from the port. The building is a little tired in a charming, classic sort of way but the highlight was having breakfast in the garden each morning.
For anyone driving it also has its own underground car park.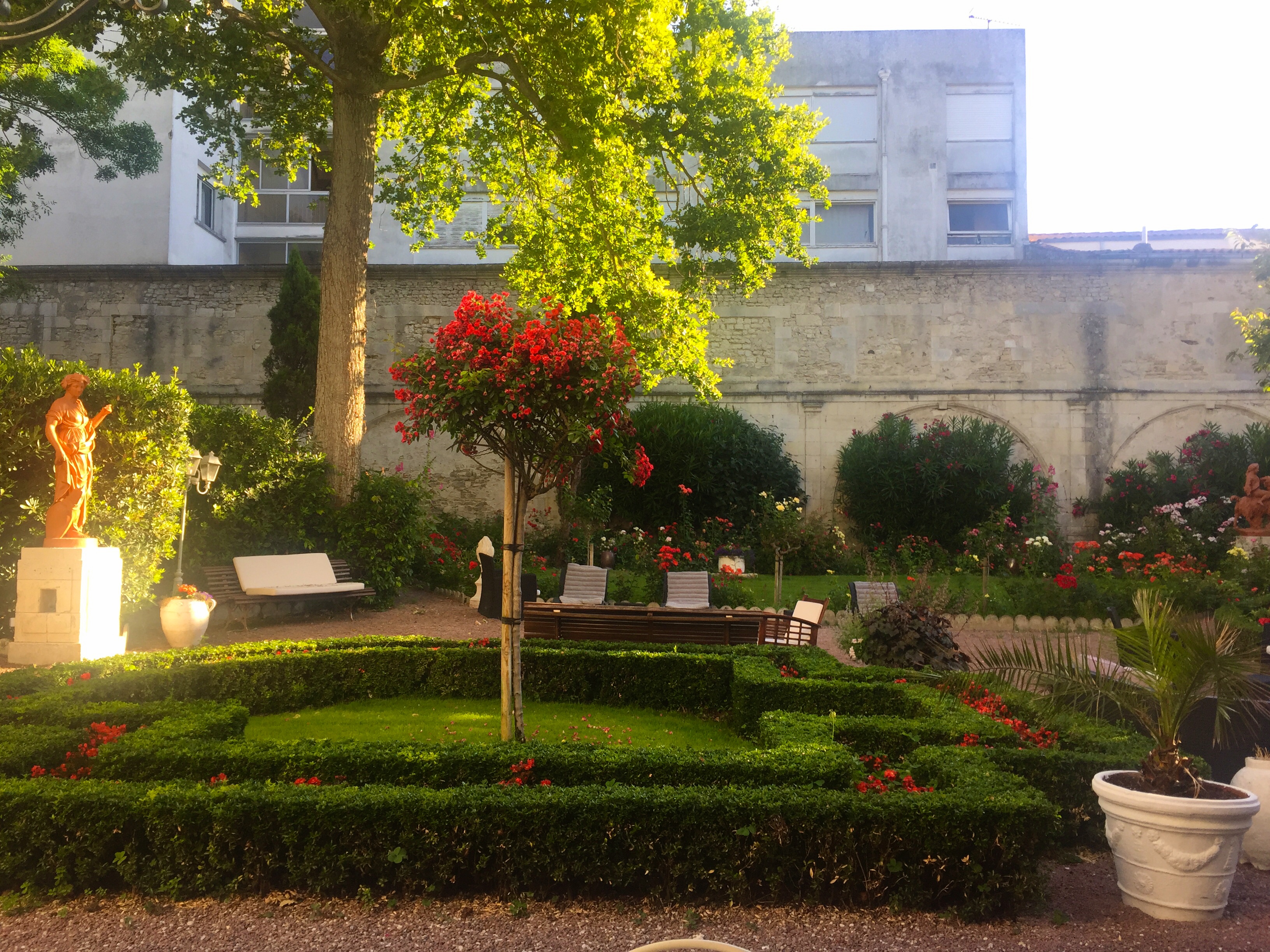 Eating Out in La Rochelle
We had two evening means during our stay in La Rochelle. Both were very different but equally as good!
Le P'tit Nicolas
Serving traditional French food, this restaurant was sublime with friendly bi-lingual staff, indoor and street seating and the best smoked salmon I've ever had, period.
The produce is sourced locally and the salmon is smoked by the restaurant themselves.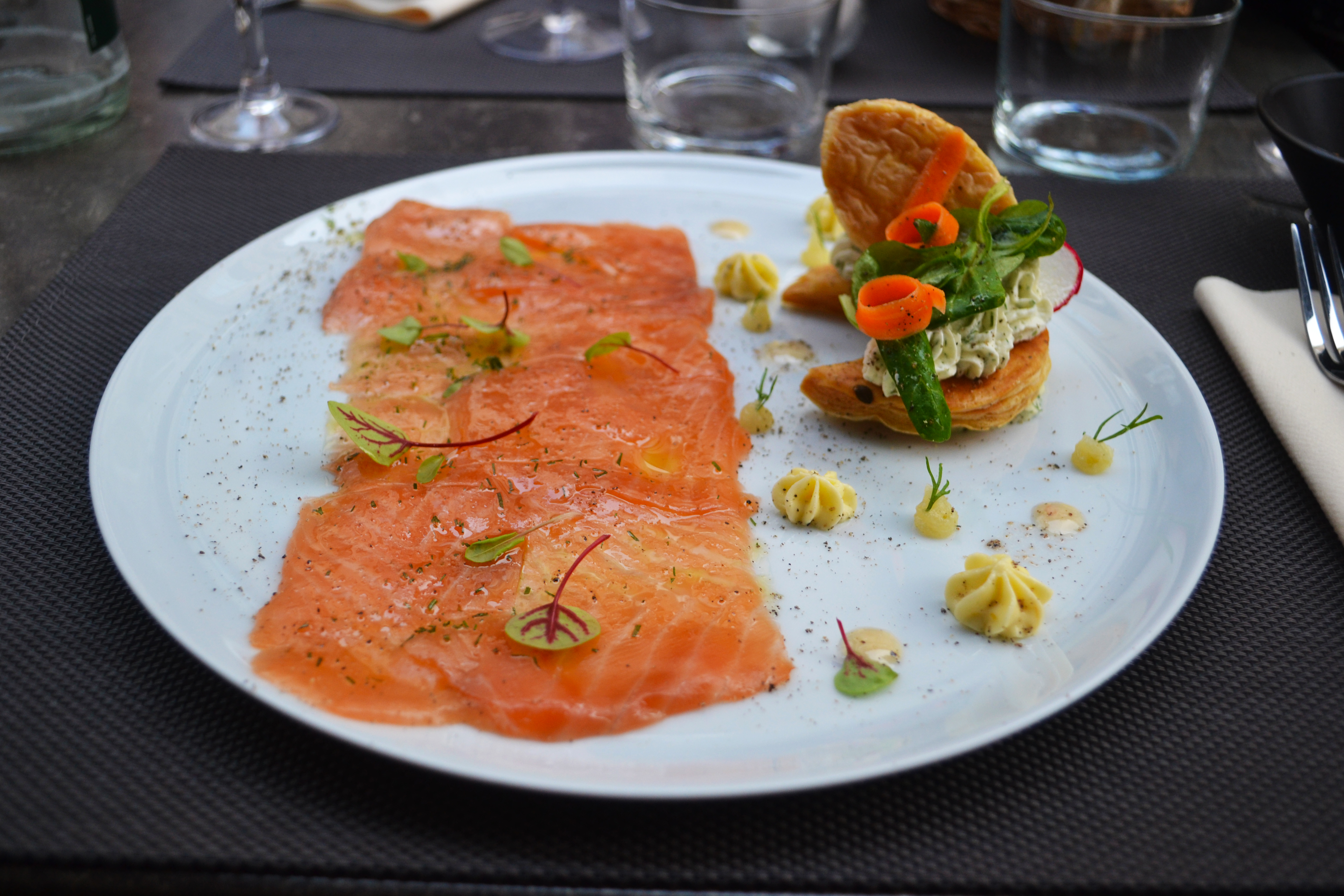 Guingette du Gabut
This area of La Rochelle would not be out of place in somewhere like East London and perfect for an evening get together. It's a small courtyard with tables and benches surrounded by a few bars and a couple of places that serve food.
With the street art on the walls and the music that starts playing later it has a great atmosphere. It gets busy though so you might have to hover to get table but it's worth it!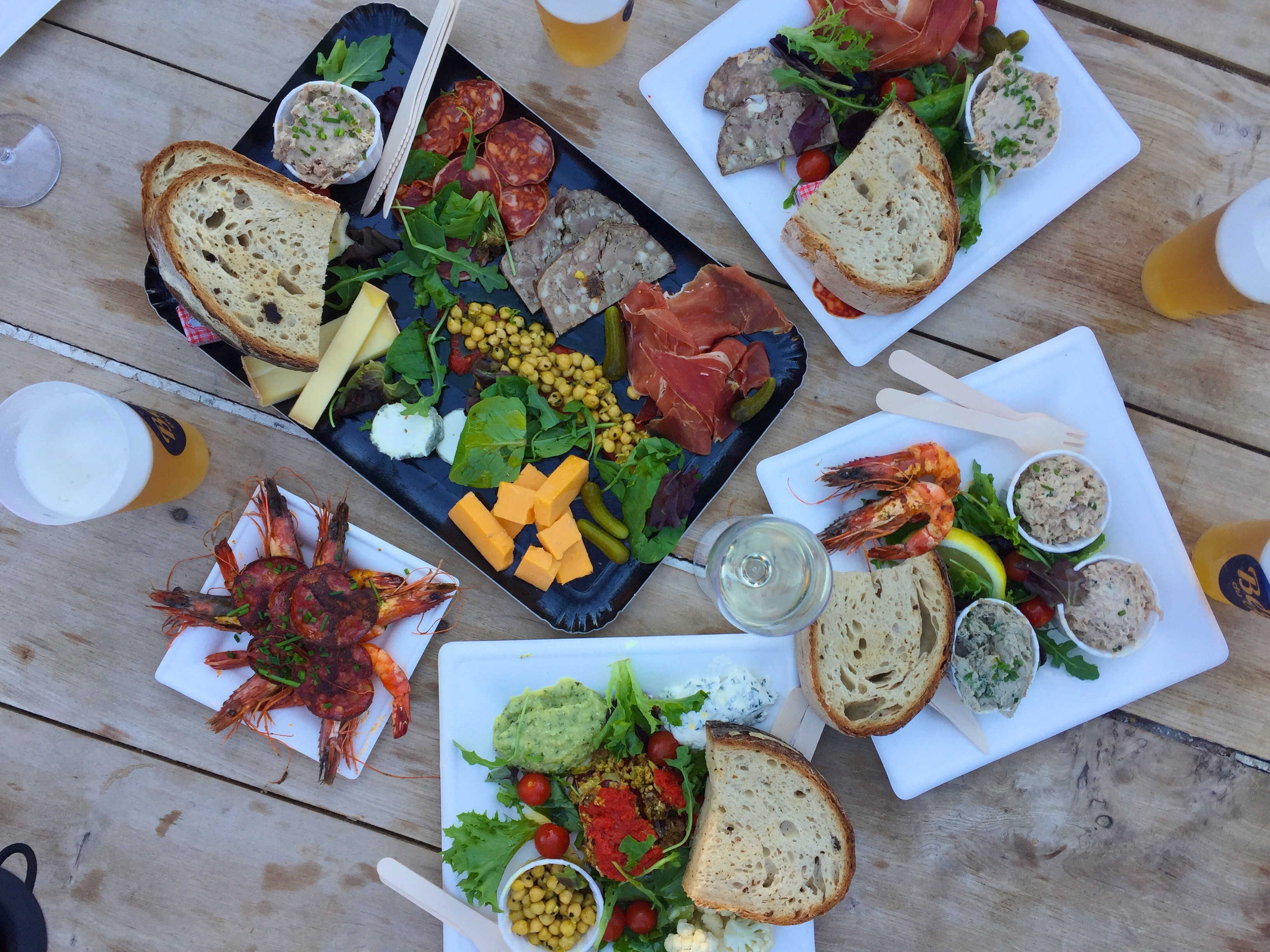 Things to do in La Rochelle
La Rochelle is where we spent the majority of our time and used it as a base for our exploration of the area. There's a decent amount to do here and you could visit the city on a weekend break on its own if you don't have time to road trip around.
Aquarium
La Rochelle Aquarium is one of the largest private aquariums in Europe and is over 50 years old. Over 800,000 people visit the aquarium each year to see 12,000 marine animals.
Naturally, I spent most my time looking at the sharks but I also liked the jelly fish. They always look like a living lava lamp!
Plan for one to two hours for your trip. General admission with an audio tour costs €19.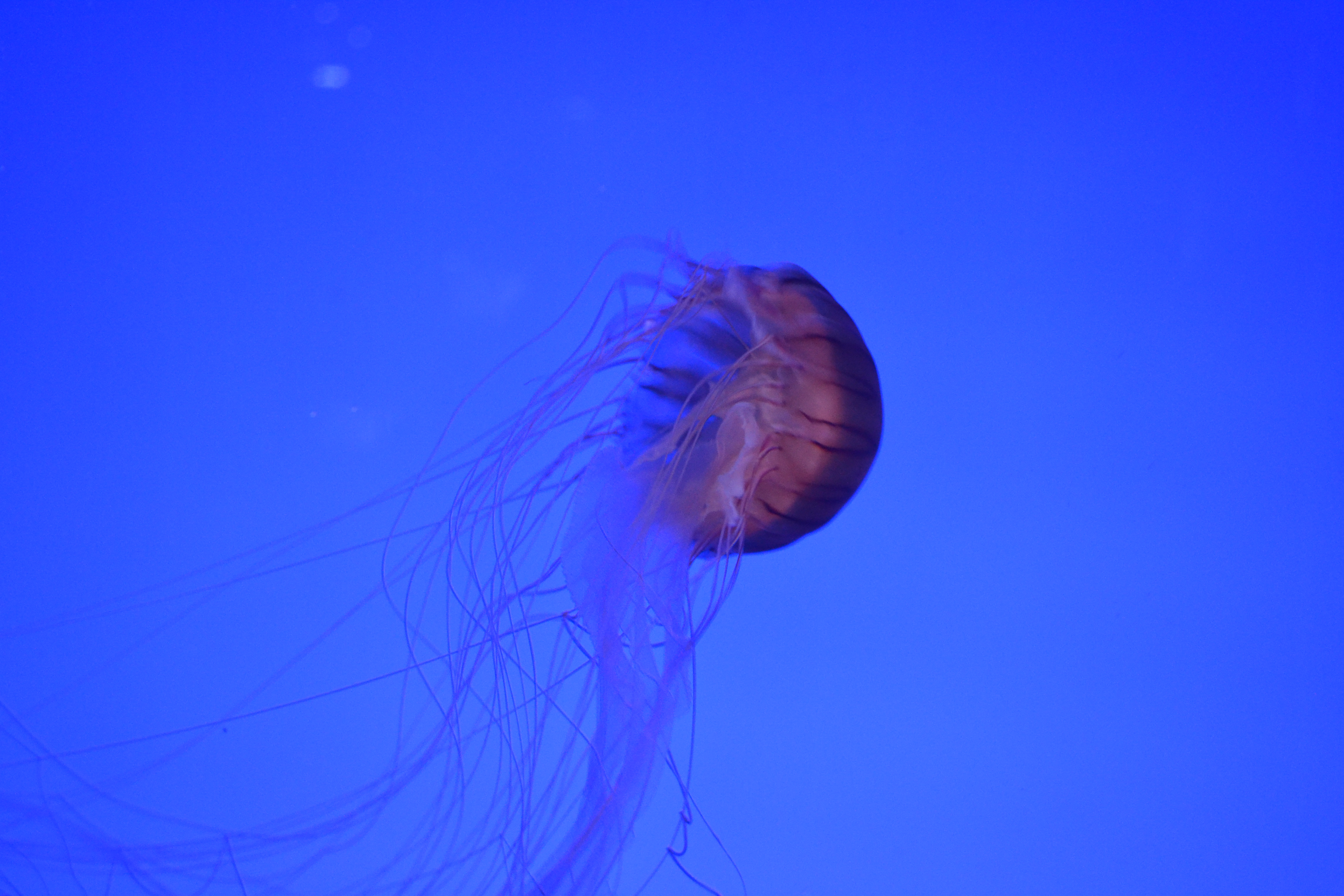 Sunset Cruise
A great way to start the evening is with a sunset cruise. Obviously, sail times depend on when sunset is but you can check with Kapalouest who offer two hour catamaran sunset cruises from €27.
The water is quite calm but bring a light top, even during summer the wind can make it chilly as the trip goes on.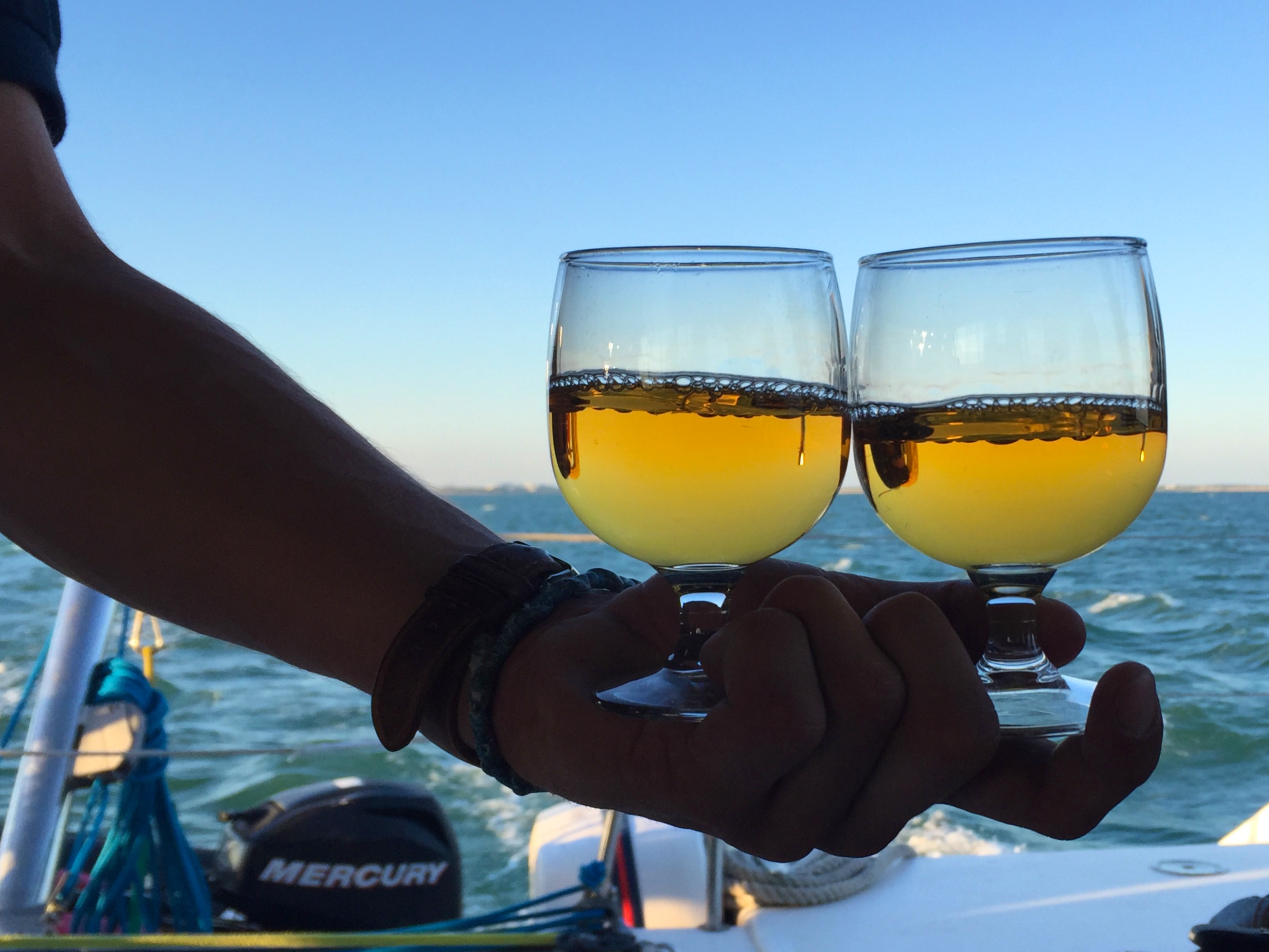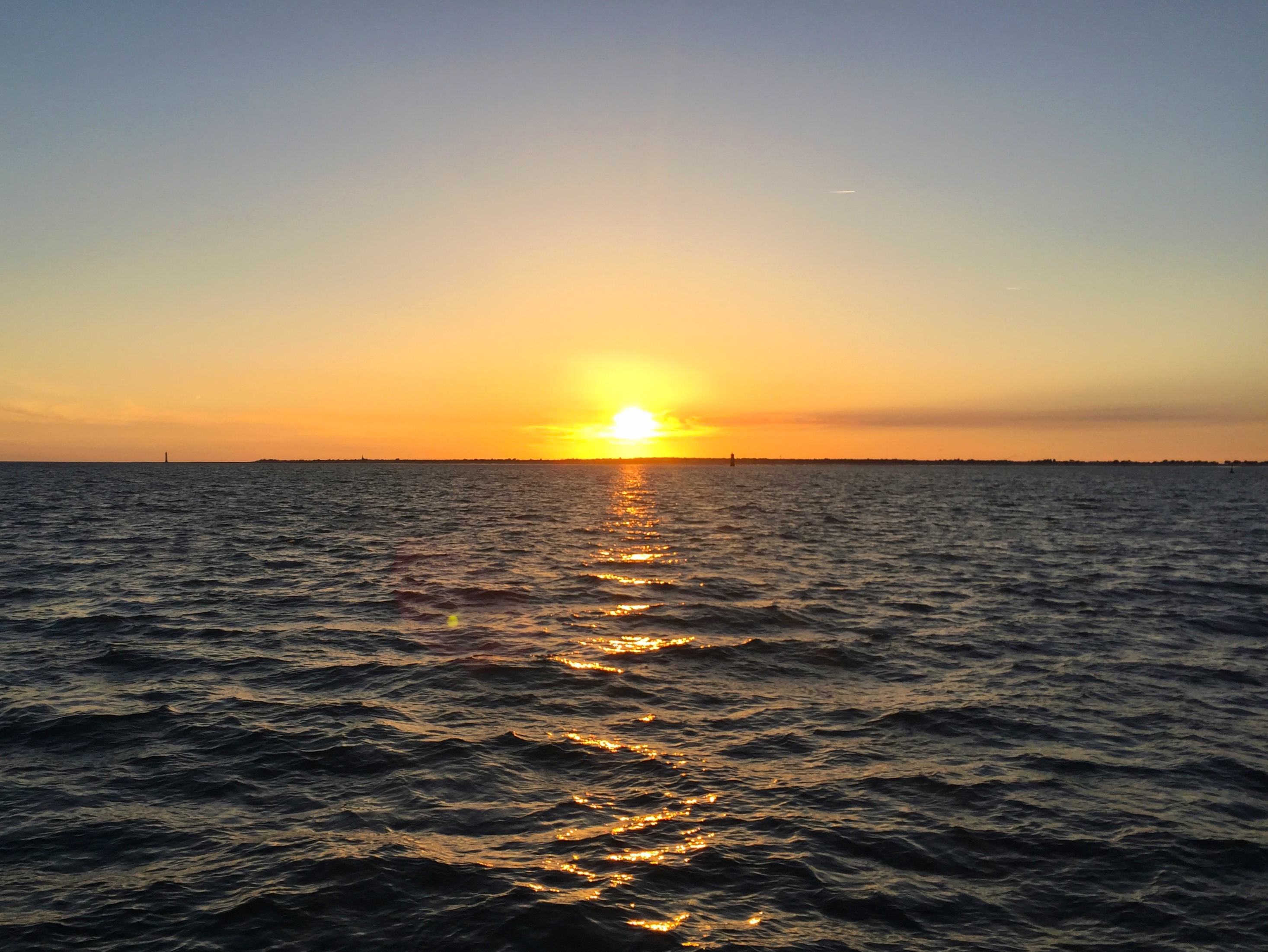 Bike Ride
If you think London's Boris Bikes were original, think again! The first public bike share scheme in the world was pioneered in La Rochelle in 1974. As a tourist you can rent a bike for €3 for up to two hours.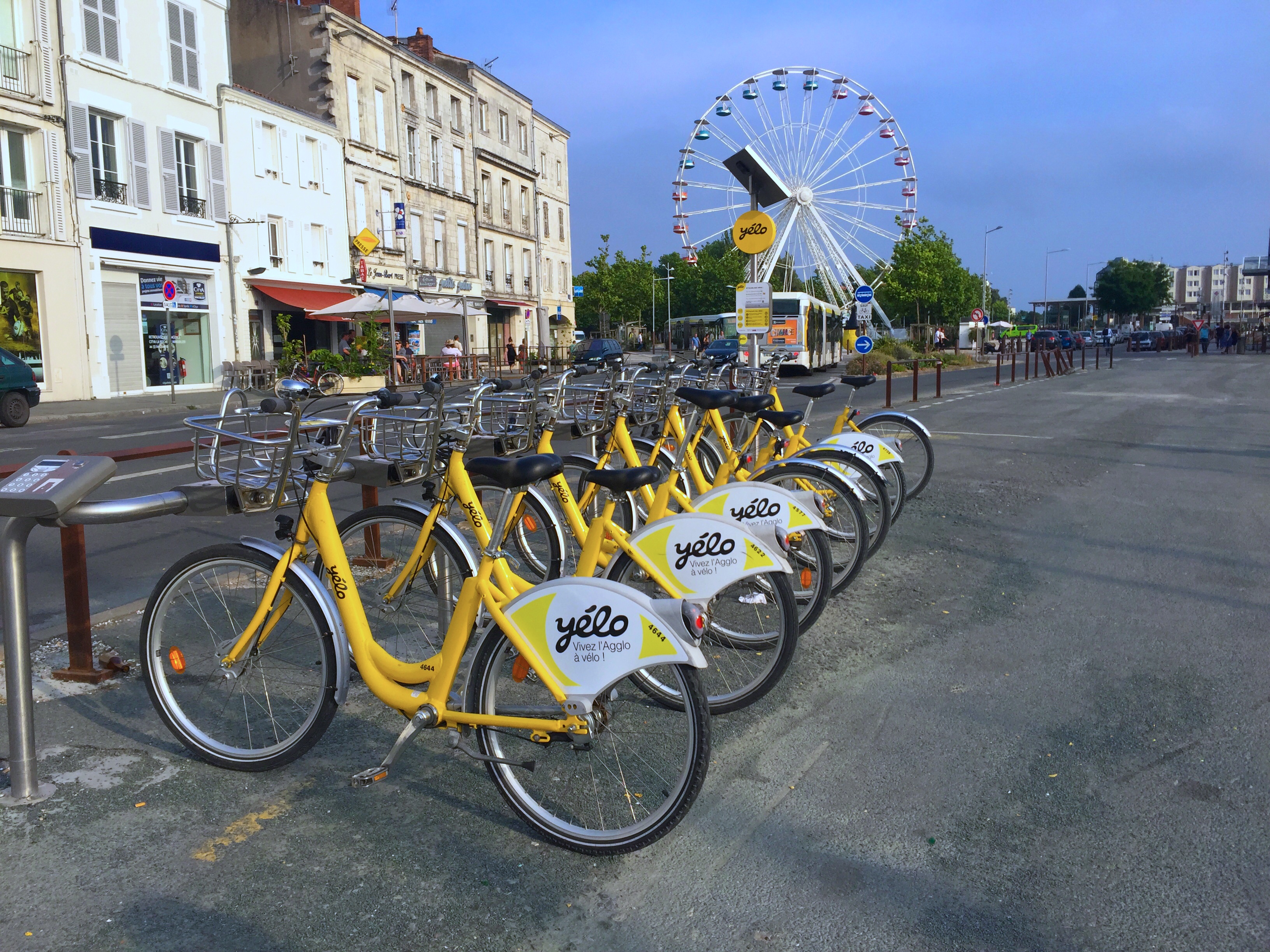 Walk Around the Port
Walking around a city is the bet way to get a feel for it and the best part in my opinion is the port. Not too much hustle and bustle, most people are sat at a cafe or on a wall eating an ice cream.
For a great view over the port check out La Rochelle's three medieval towers. Access to all three is €8.50 but free for EU citizens under the age of 25!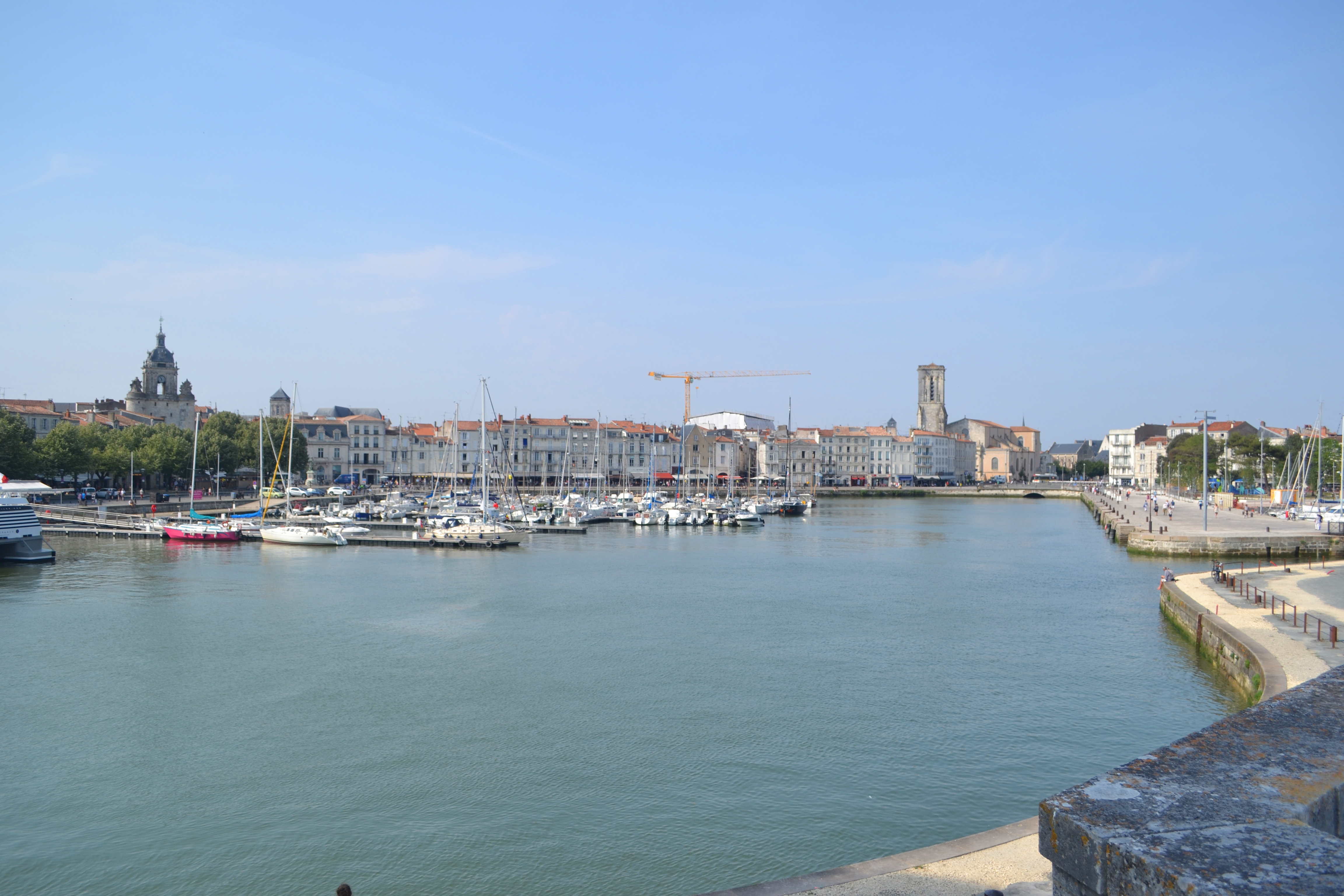 Rochefort
Rochefort is a port town 35 minute drive from La Rochelle. Alternatively you can get a 25 minute train between the two. Rochefort is technically a new town having started in 1655 as a naval base and dockyard. The town is steeped in military history.
Accro-mats
Everyone loves a Go-Ape style activity but what could be cooler than doing it on one that looks like a ship?! Watch the safety video, stick on a helmet and off you go. The ship has three levels which takes you along the masts and rigging.
The third and highest level even has a jump off the edge. Not quite a bungy as there's a counter-weight and there is no jolt at the end. It's more like a gentle lowering. Highly recommend this if you're in the area. At only €12 I think it's a bargain.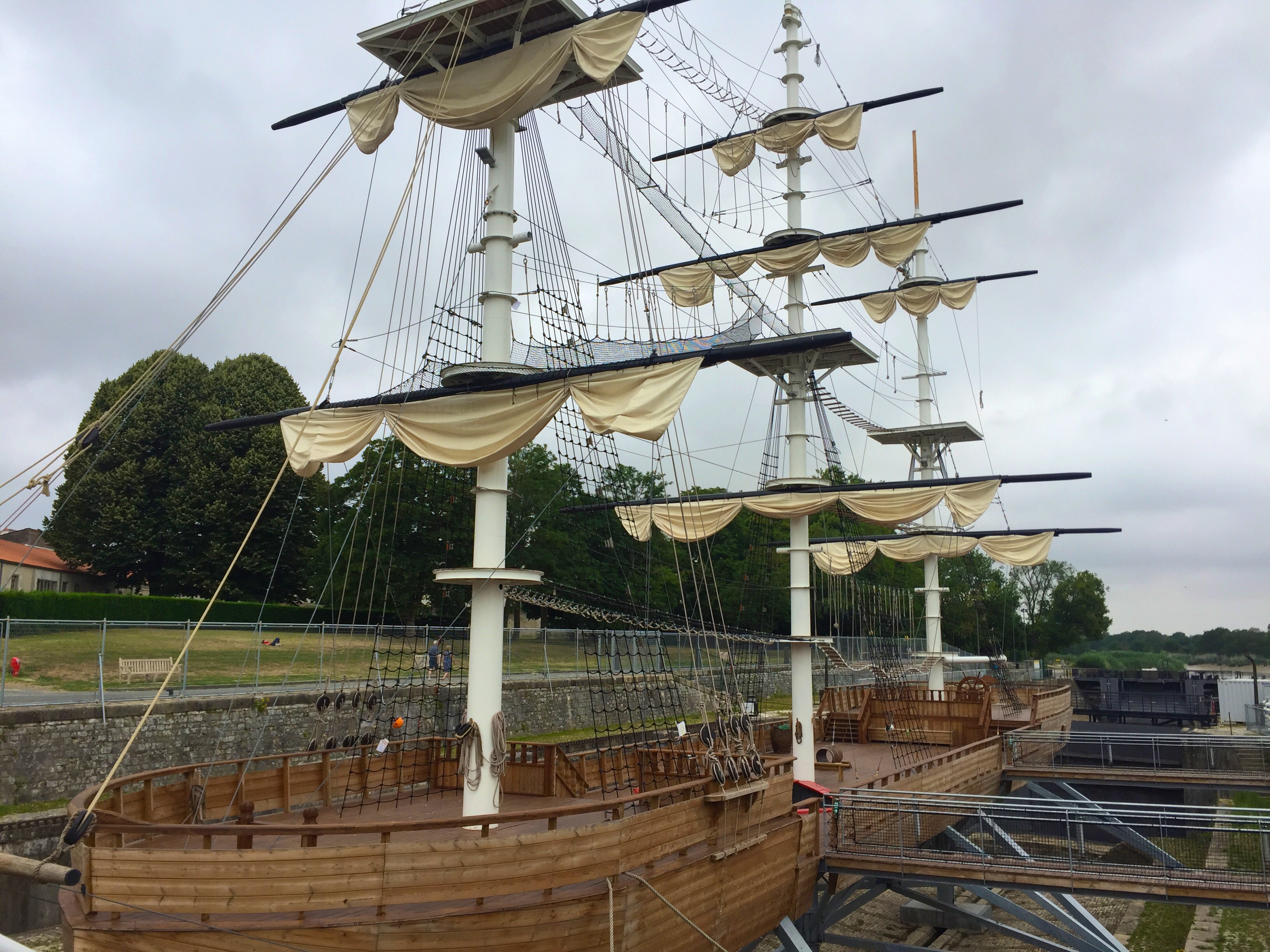 "Look mom, no hands!"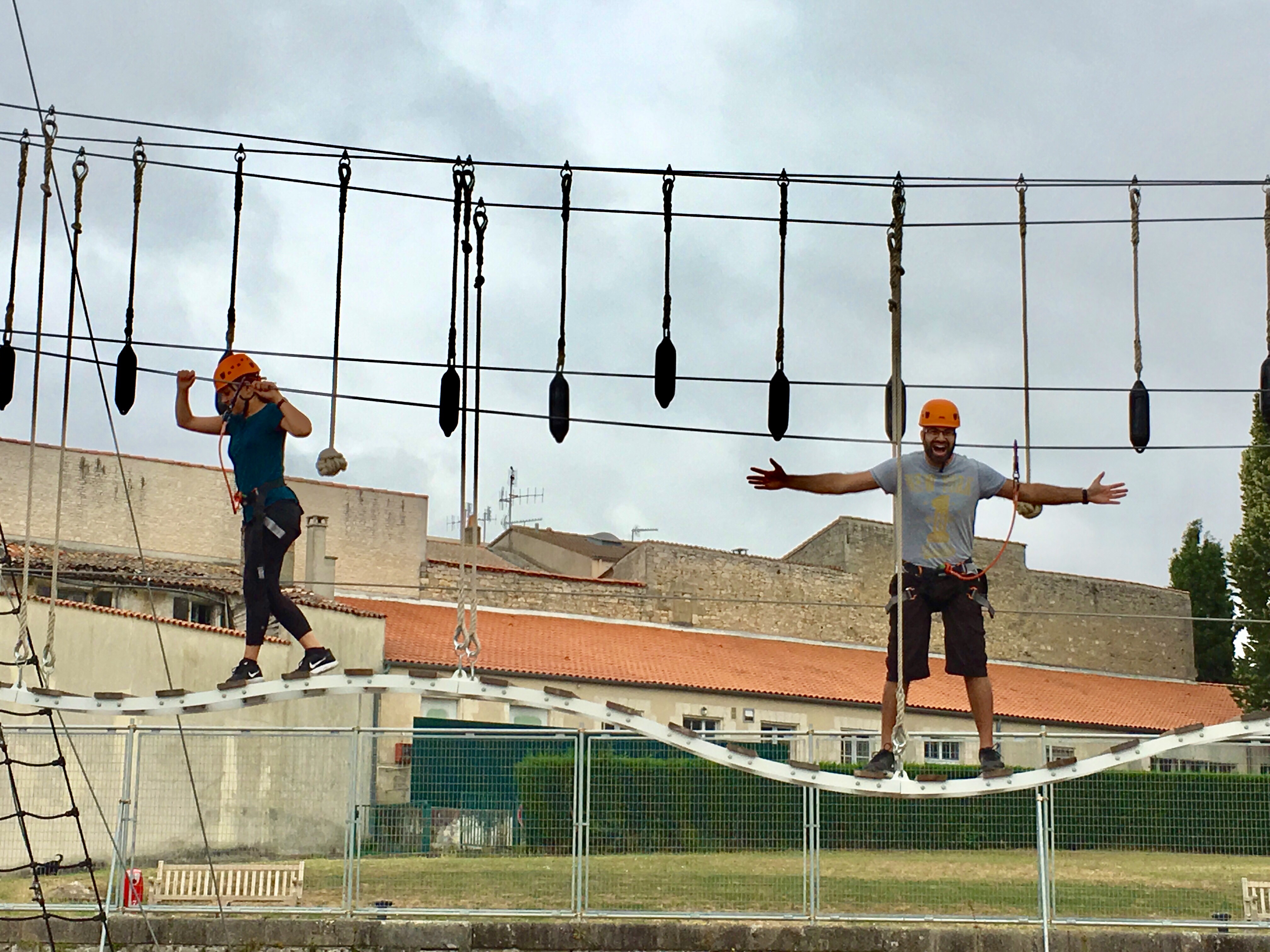 L'Hermione
The Hermione was a ship sailed by General La Fayette to America in 1780 to aid George Washington in the American Revolutionary War. We all know how that turned out…
What makes this even more fascinating is that a group began a reconstruction of the ship in 1997 using many of the traditional construction techniques with a few modifications to comply with modern safety standards.
Still, its quite a marvel and if you're in Rochefort I'd recommend doing a tour with a guide which costs €16 per person. This money helps fund the project too.
The tour guide was super knowledgeable and passionate and it was interesting to hear about life abroad the ship as a volunteer. It takes 20 people to furl the main sail alone!
In 2015 the L'Hermione successfully sailed to America, and after touring the coast, made it back to Rochefort where it is currently. It plans to set sail again in February 2018 around the Mediterranean.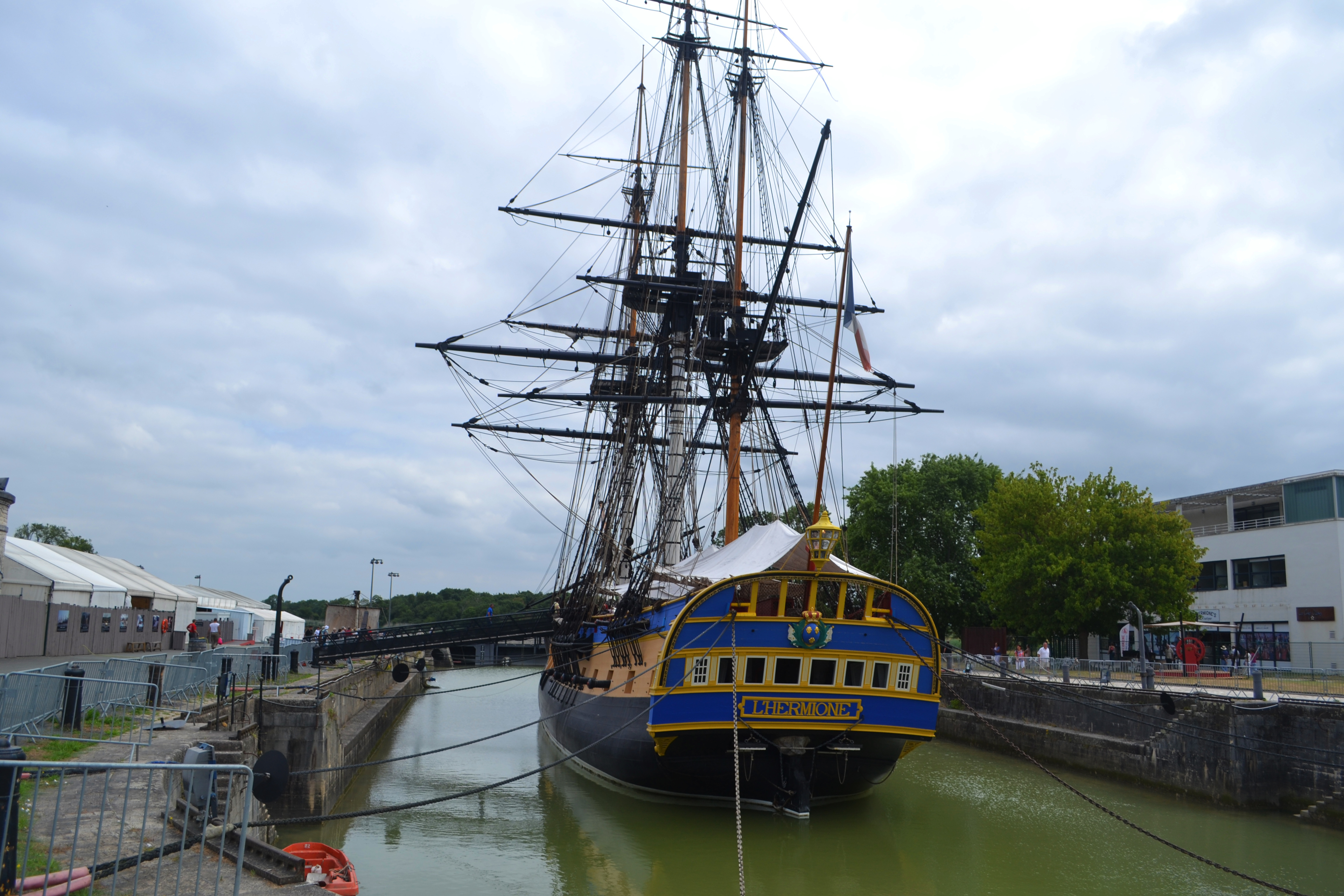 Île-d'Aix
Île-d'Aix is a tranquil small island in between Île de Ré and Île d'Oléron. What's particularly special about this island is that during the summer months, with the exception of service vehicles, there are no cars which means the only way to get around is by foot or bicycle.
A return ferry to Île-d'Aix from Fouras on the mainland costs €9.40. It's a great day trip but I'd love to go back and camp, it was incredibly tranquil.
Also, do you remember that show Fort Boyard? It was like Crystal Maze but way cheesier. Well… Fort Boyard is real and you'll be able to see it in the distance from the ferry!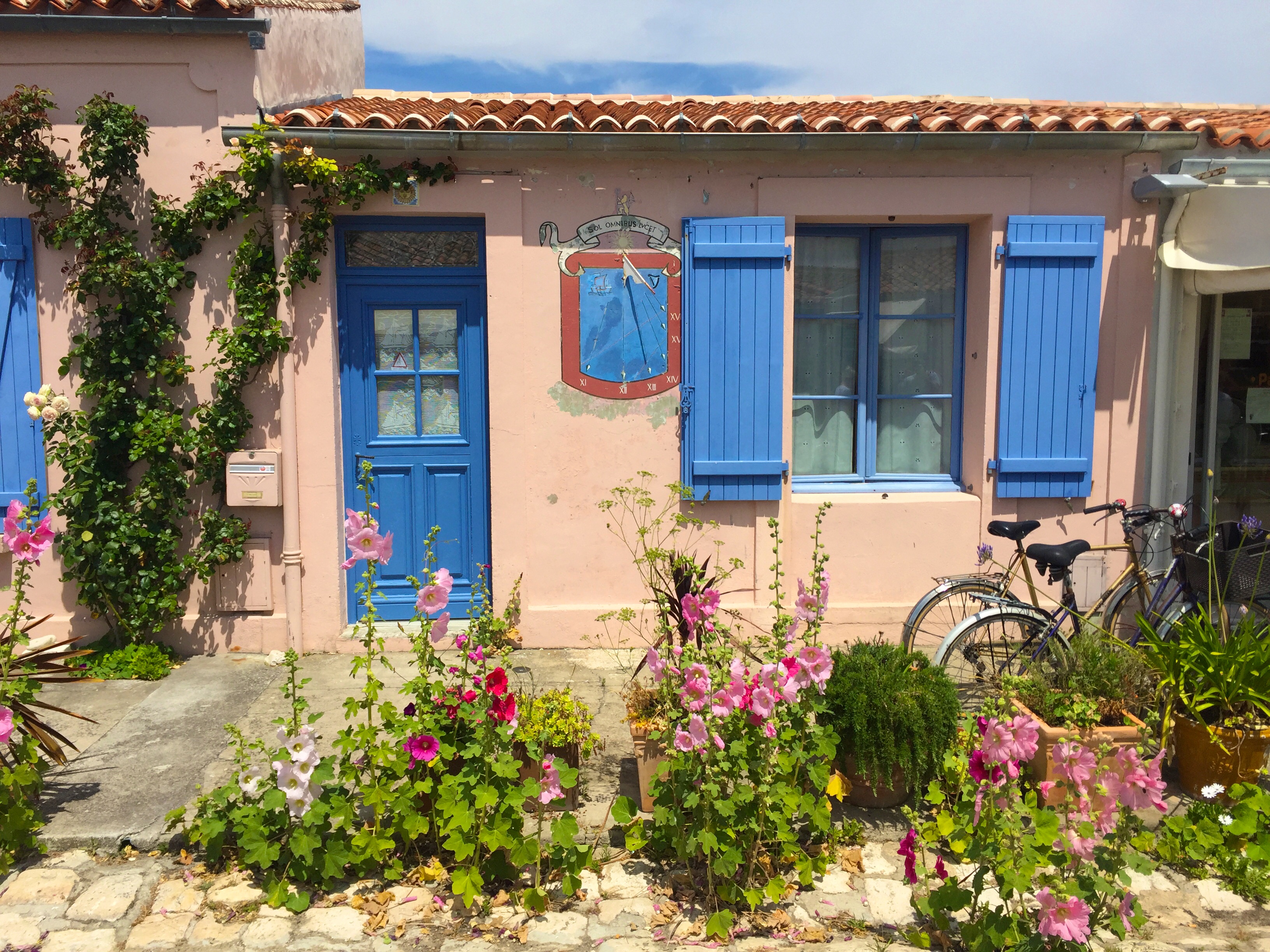 Cycling around the island was incredibly enjoyable on a sunny day but a nice cooling breeze making it just right.
There are gorgeous views wherever you go and a few small beaches to stop at too. You can hire a bike easily from the main town and peddle to your hearts content.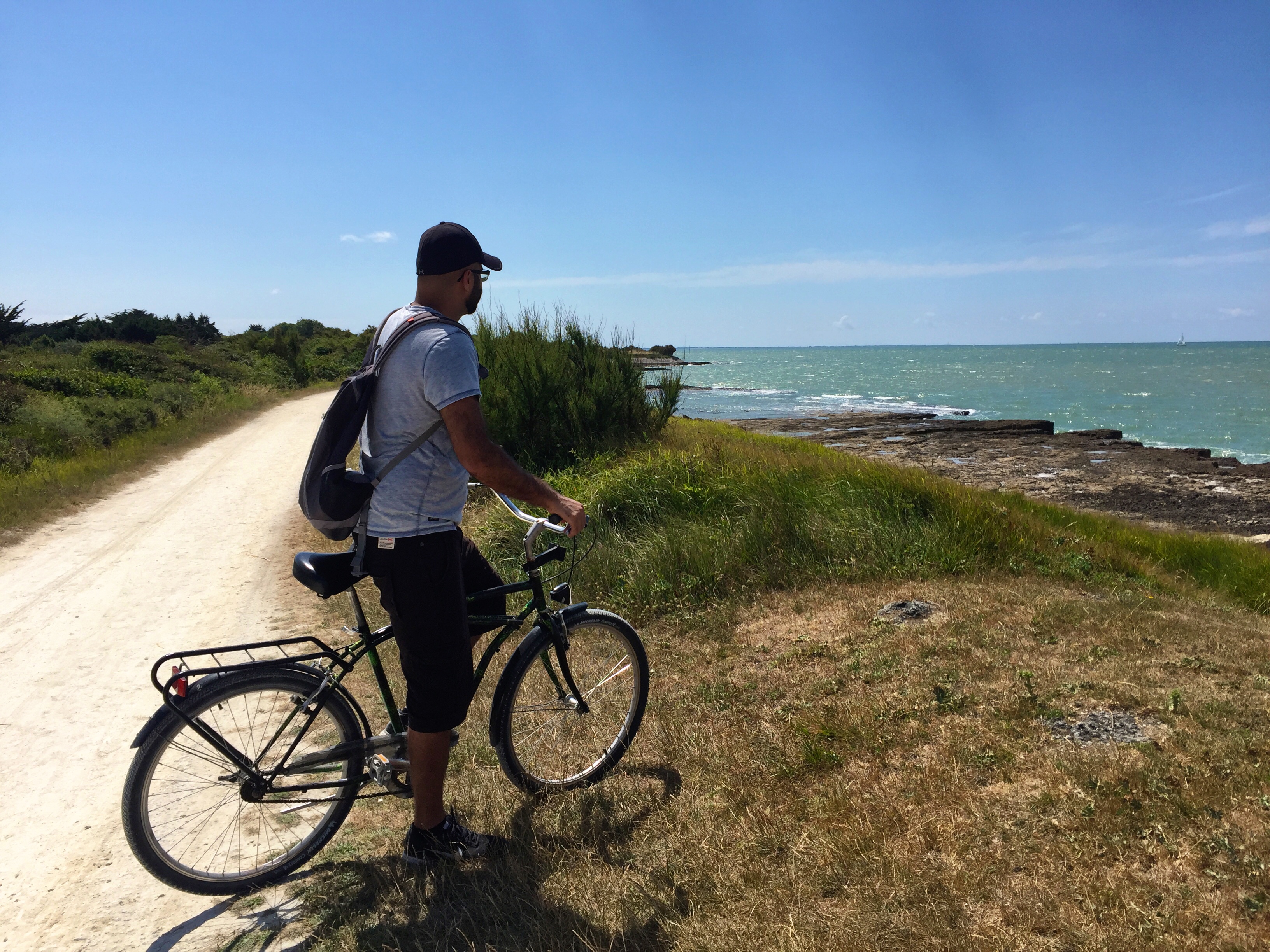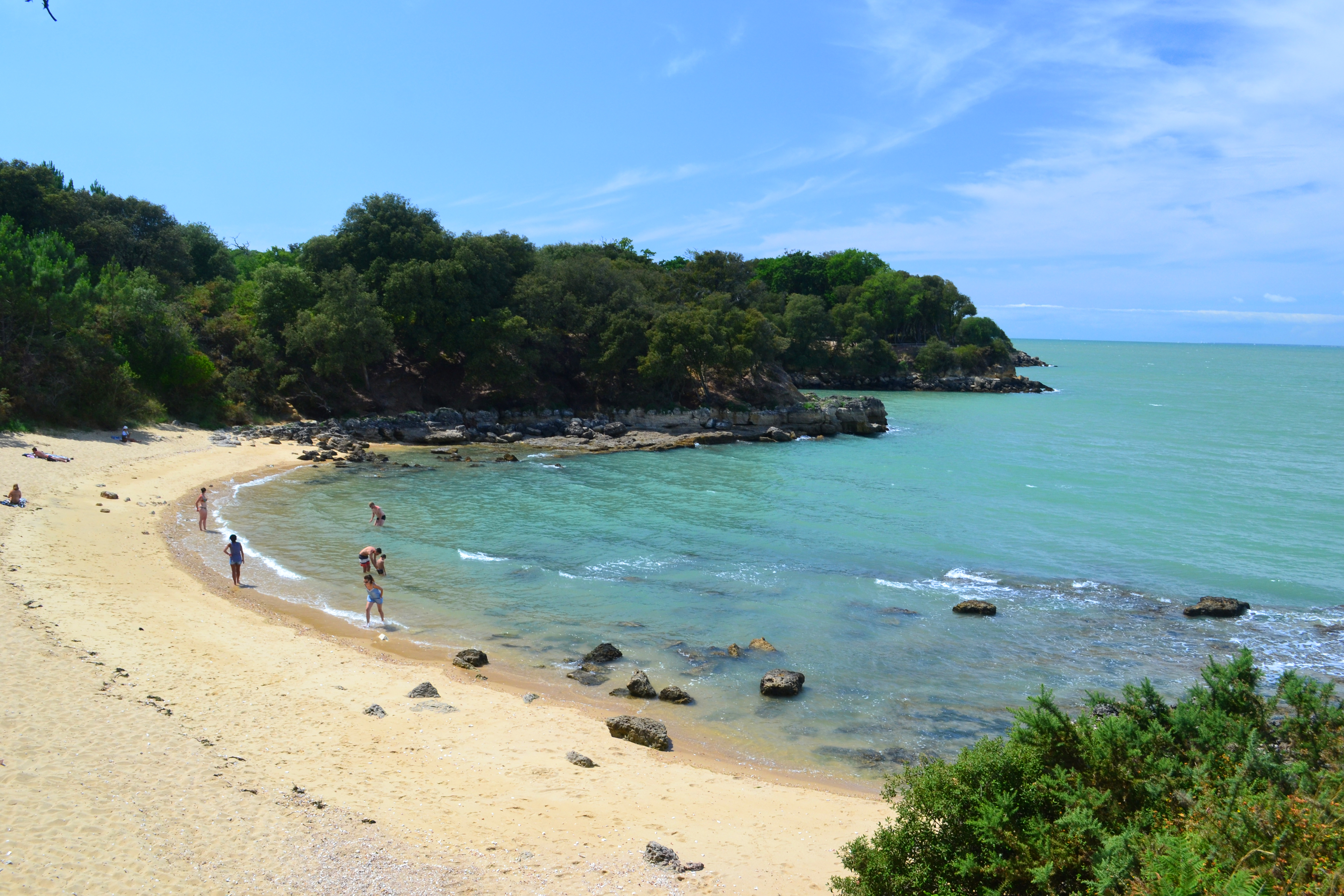 There's only a handful of streets so it shouldn't be hard to come across Le Bar Beau Teint, which is where we had lunch.
Naturally, seafood is the name of the game here and this spicy tuna dish did not disappoint.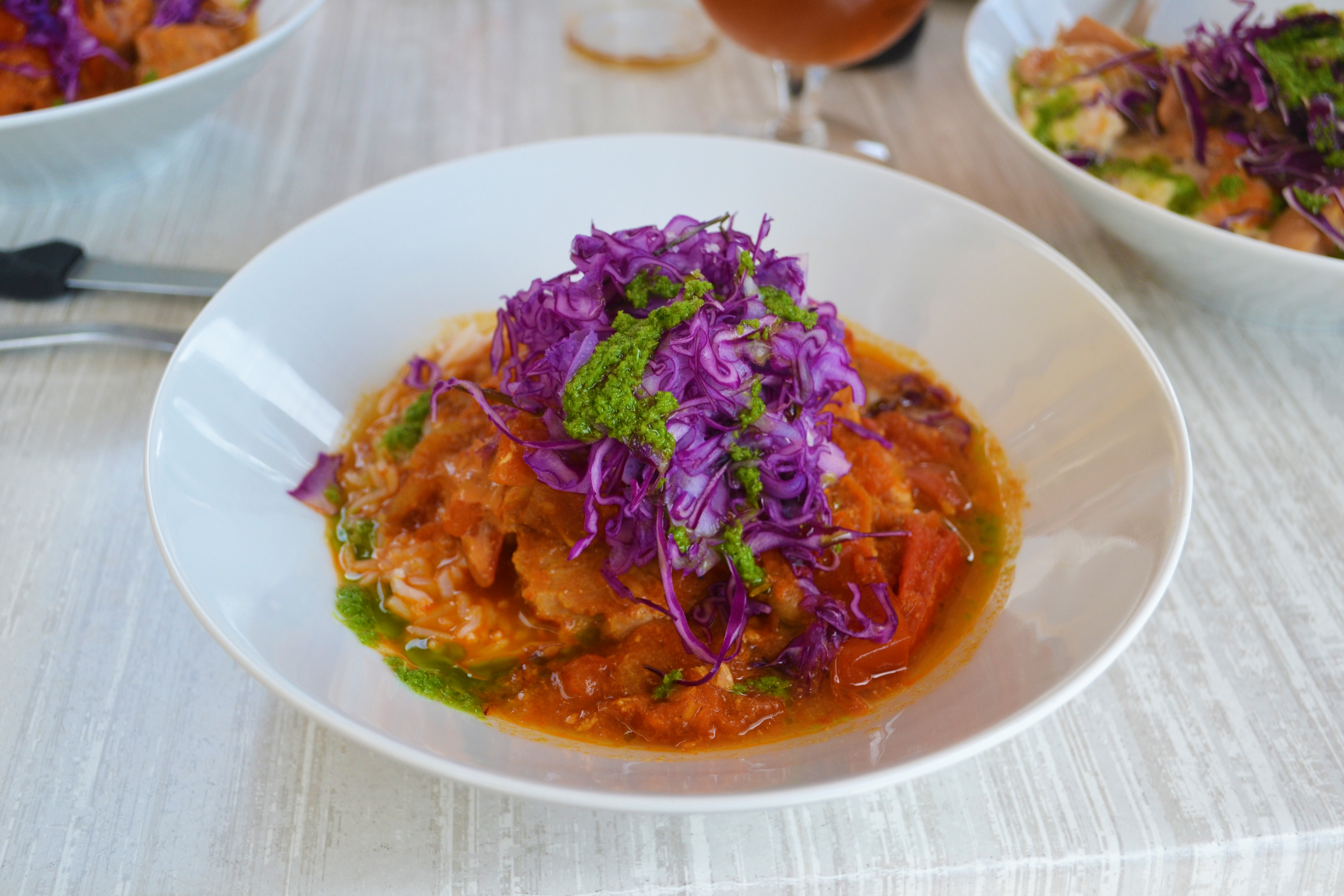 Île de Ré
If you're looking for an alternative base to La Rochelle during your trip, Île de Ré would be a top contender. Île de Ré is a larger island compared to Île-d'Aix and has a greater variety of things to do.
It's about a 40 minute drive from La Rochelle and is connected by a 3km toll bridge. During the summer months the toll is €16.50.
Here's what we got up to…
Baleines Lighthouse
Standing at 57 metres tall with 257 steps, the lighthouse has a light range of 50km. More importantly, it has spectacular views over the island and it's well worth the climb (even if you do need to take it at a slow pace).
The taller lighthouse was constructed in 1854 replacing the smaller one from 1682. You can climb both as well as visit the museum. For both lighthouses and the museum the entrance fee is €10.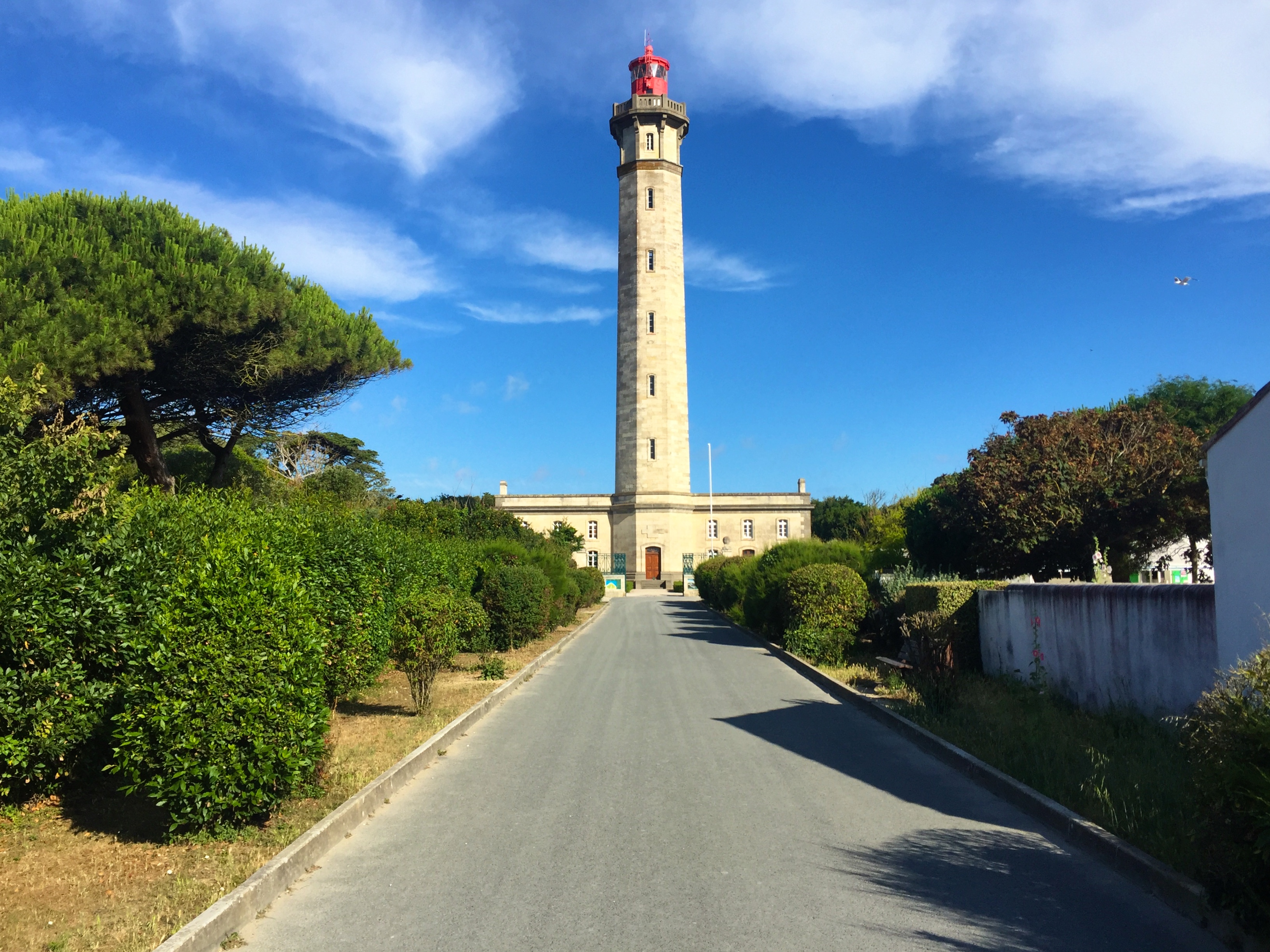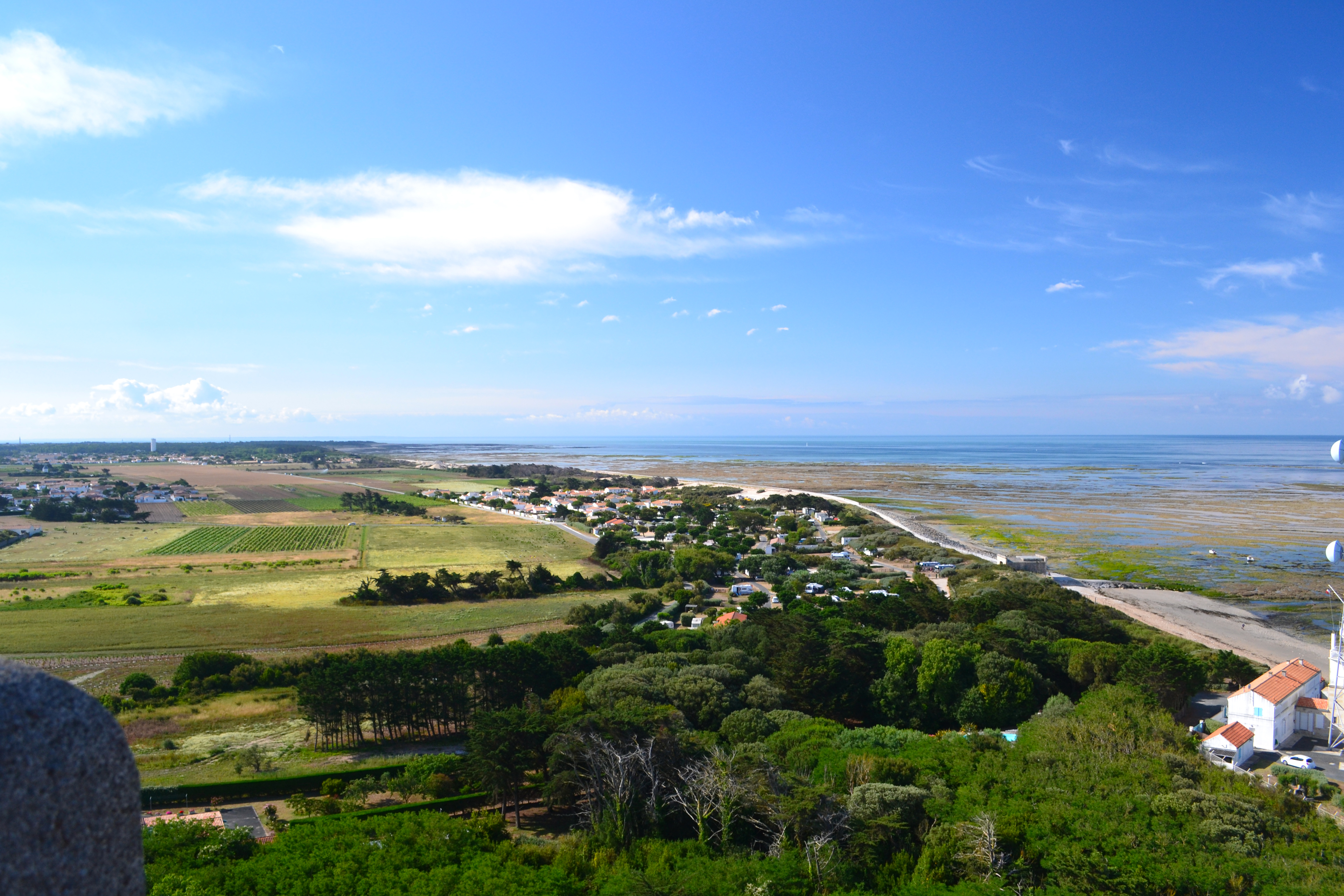 Oyster Farm
I'm not a fan of oysters, the texture just feels so weird! Nevertheless it was interesting to visit an oyster farm and learn more about the process from the farm's co-owner Brigitte.
For the instructional tour including four oysters it'll set you back €8.90.
The oysters here are so popular, particularly with visitors, that to meet out of hours demand they created a giant oyster vending machine so that you can get them any time of day!
For more information see here.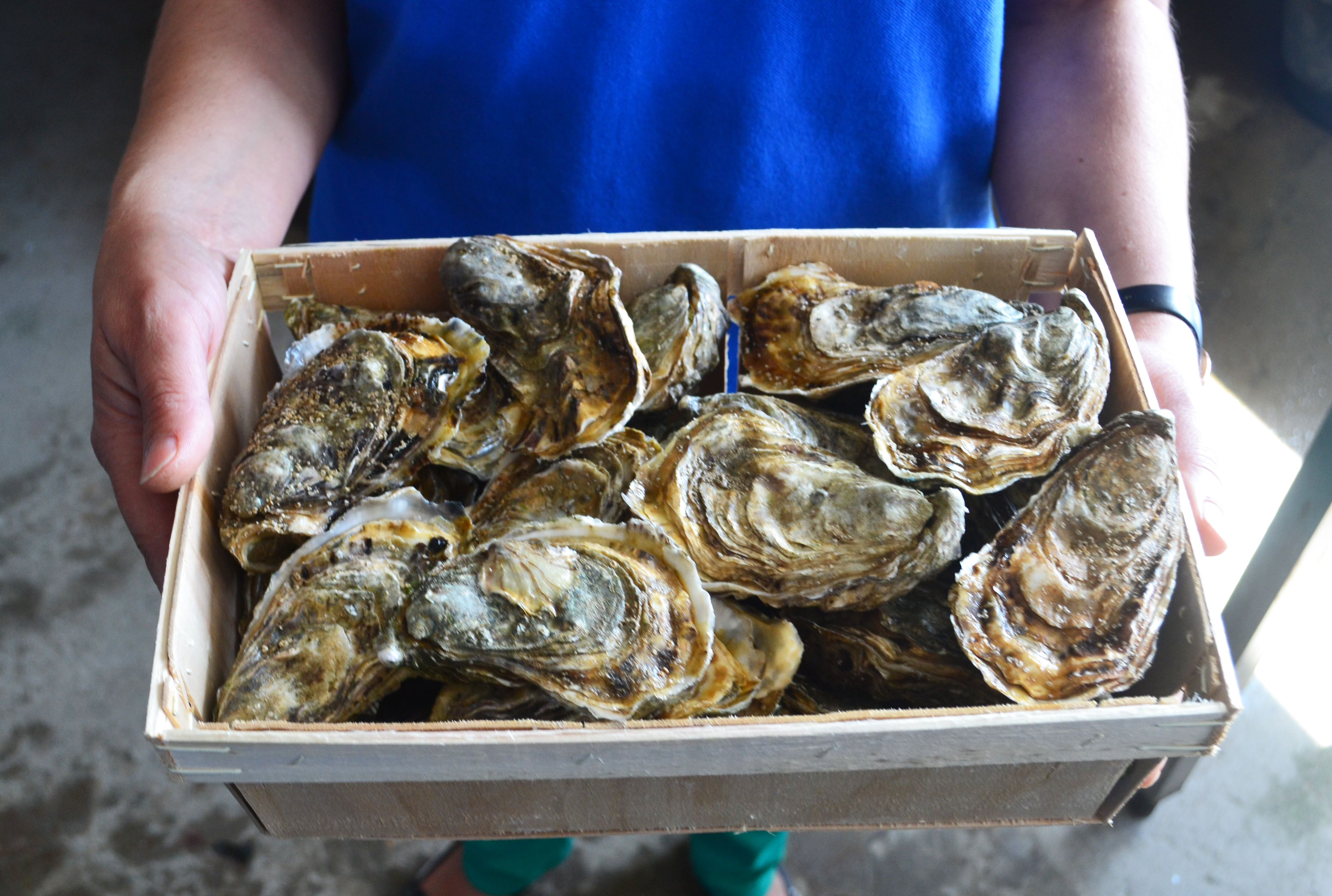 Lunch – La Cabane du Fier
We had lunch on the terrace of a typical oyster "shack" which had views over Ars-en-Ré. You're spoilt for choice with seafood here and I opted for the delicious grilled monk fish tail.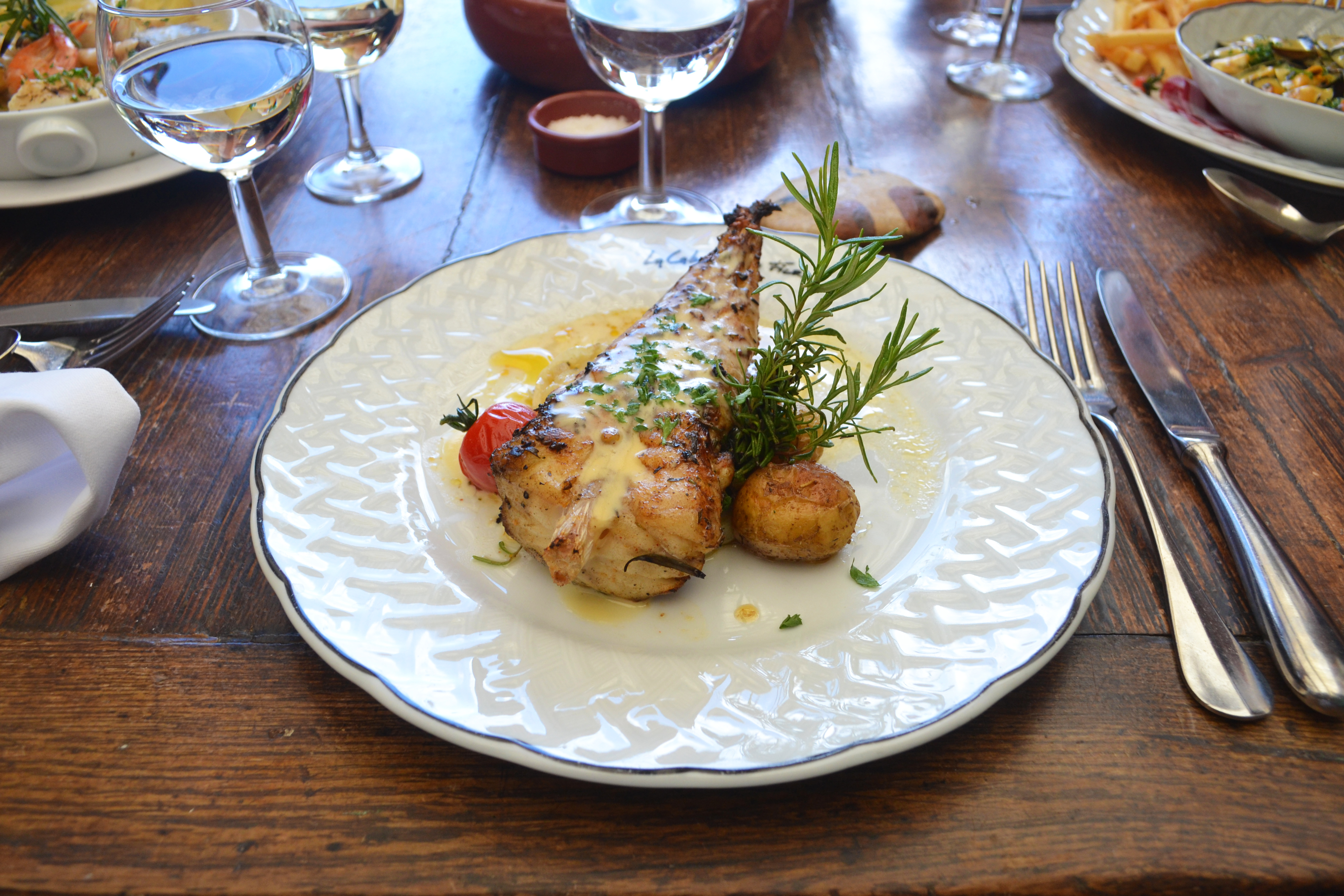 Ecole de Voile Les Dauphins – SUP and Windsurfing
Only a few minutes from the city centre is the beach along with this famous surf and sailing school. Antoine Albeau, the 23 time World Windsurfing Champion, started to learn windsurfing at his father's school.. and you can too!
We opted for Standup Paddleboarding which will set you back €30 for an hours rental. Alternatively, if that's not your thing, just enjoy a stroll or a sunbathe.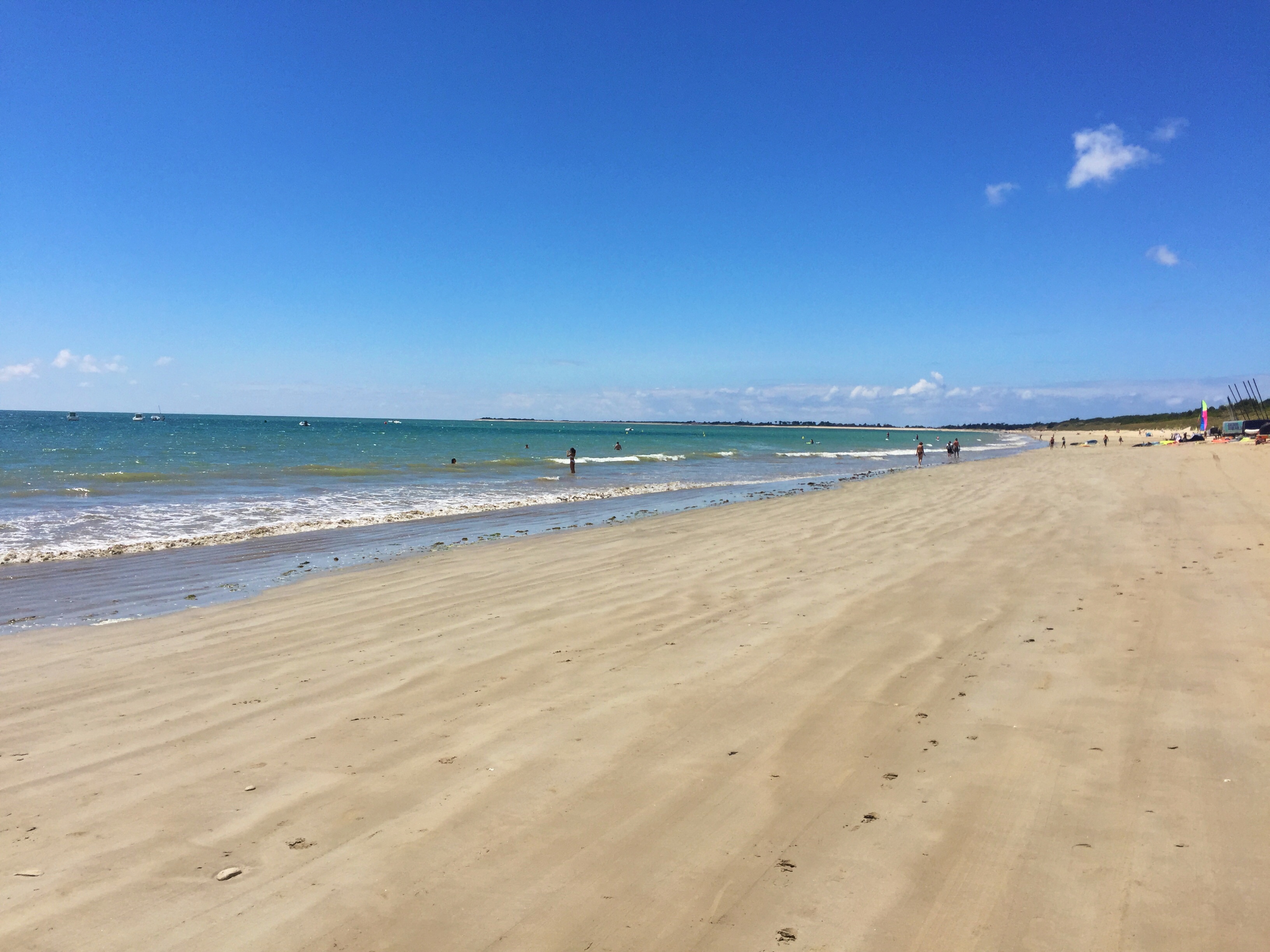 Saint-Martin-de-Ré
There's few places as pretty or as quaint as Saint-Martin-de-Ré and you'll spend a lot of time wanting to take pictures – every turn looks something like this.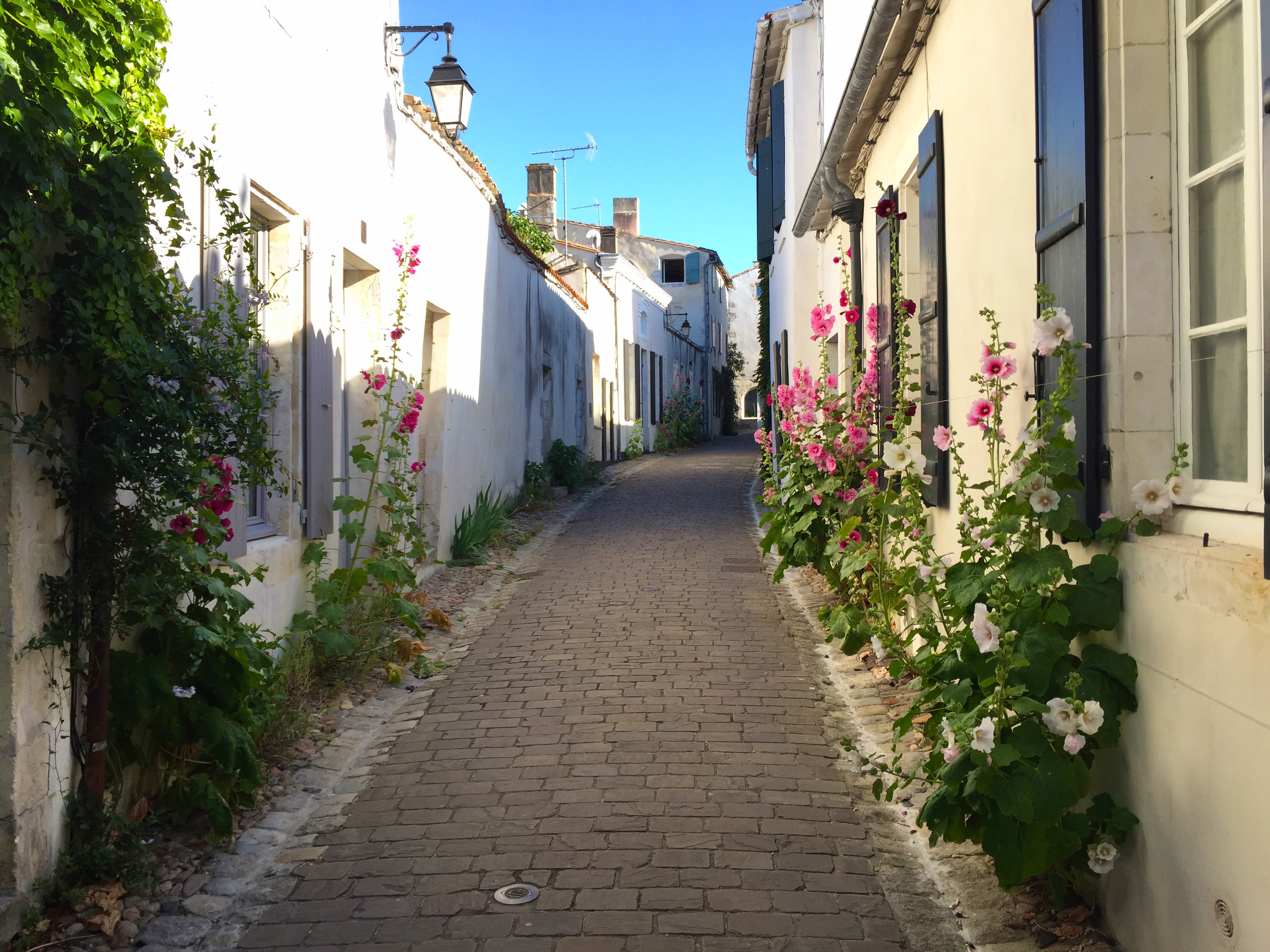 It's a busy harbour with 17th century ramparts and lots of restaurants to choose from. Away from the harbour it becomes incredibly quiet with pretty narrow streets and the odd craft shop. An ice cream from Martinmas is a must!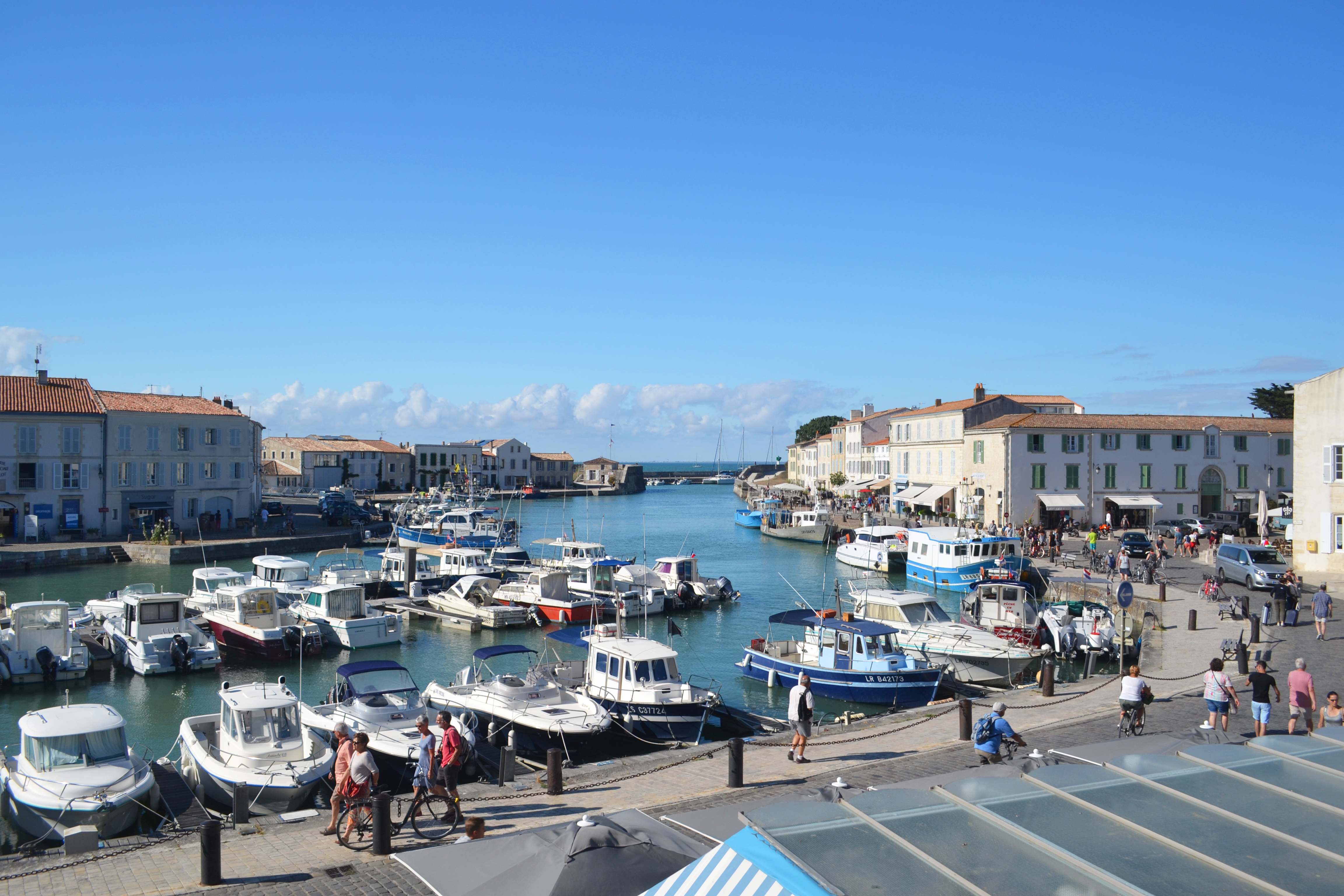 Dinner at Côté Jardin
What a lovely setting for our last dinner! Côté Jardin has a beautiful patio and a dessert menu to die for. I was intrigued by the red triangle next to this menu option which indicated "Sophie's Special".
What arrived was two giant profiteroles which as you can see looked incredible. The taste matched too and I'm not embarrassed to say I polished off both of them.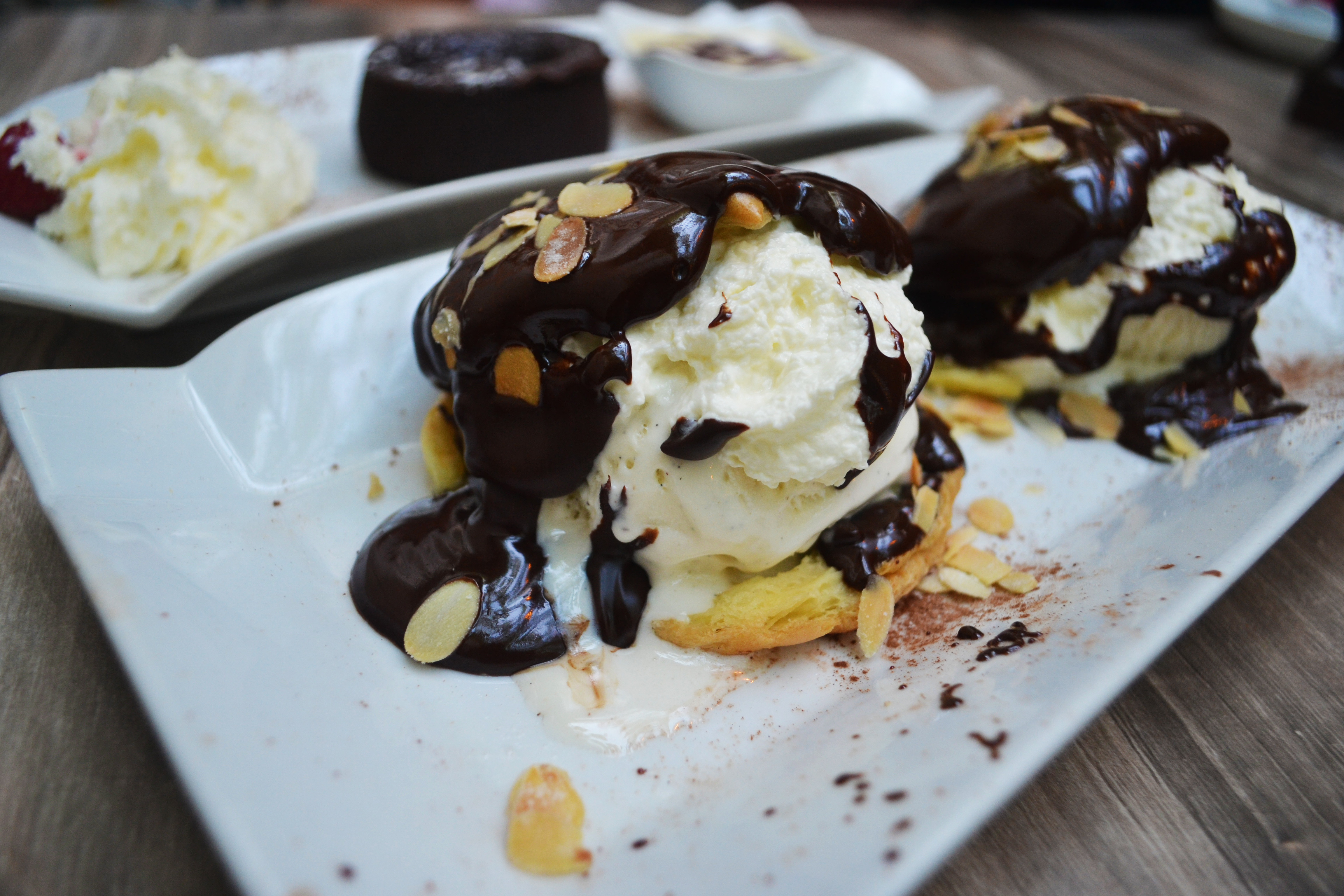 Marais Poitevin – The Green Venice
Marais Poitevin was a stark contrast to the islands, beaches and coastland we saw on the rest of the trip.
The marshes consist of two parts, a wet and dry marsh. The dry marsh covers nearly two thirds of the area and is closest to the sea. The area is used predominately for farming.
The wet marsh is greener and consists of small canals and waterways which gives the area its nickname of "The Green Venice".
There's over 4000km of waterways to explore and a kayak is perfect way to do it. Look at me, just loving it. More info can be found here.
Costs – 1hr €18 / 2hr €28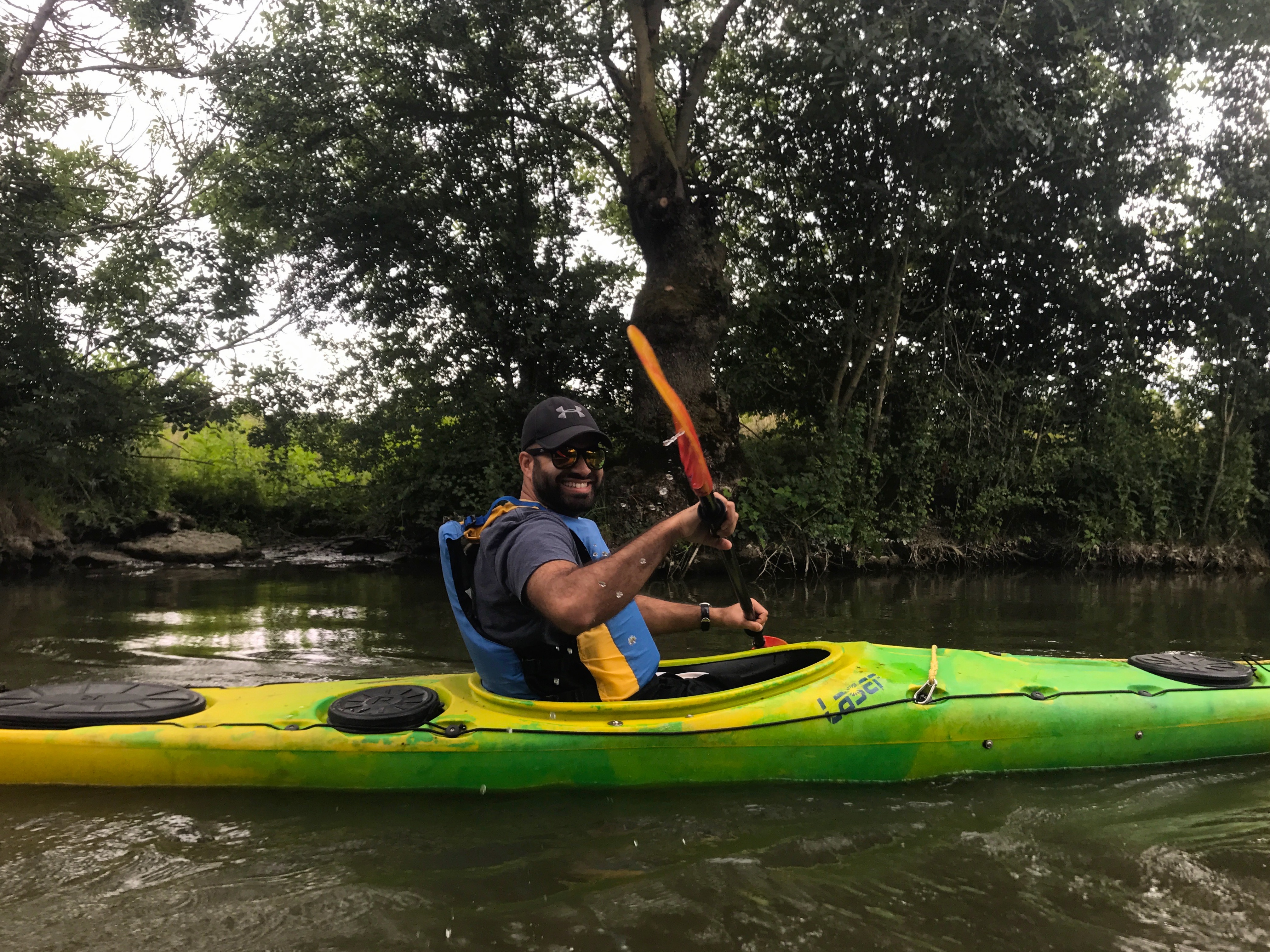 Final thoughts on Charente Maritime
There's a lot of variety and things to do in the area. Highlights for me were the Accro-mats, kayaking and cycling around Île-d'Aix.
The amazing seafood everywhere we went didn't hurt either!
Have you been La Rochelle or the Charente Maritime area? Let us know your thoughts!
Amar was born and raised in England and embarked on an 11-country round-the-world gap year after graduation and then became well and truly hooked. The first gap year inspired a second, which ended up being a 23-country down-the-world trip from Canada to Antarctica. Since then, Amar has spent the last 14 years traveling the 7 continents.