Hunting for cheap flight deals has become a bit of an obsession of mine. Playing with dates, airlines and airports is a fun and often lucrative endeavour and yet highly time consuming. Surely there is someone out there who is better and quicker at it than me? Enter Jack…
Who Is Jack?
Jack, the founder of the club, is one of those people who loves to travel the world and wants everyone to share the fun. For that reason, he has started what he calls the "cheap flight revolution". Jack's philosophy is that money shouldn't stop you from seeing the destination of your dreams.
Since Jack wants people to be able to travel on a budget, he does all the time-consuming research and then sends out listings of the best deals he finds to his members.
He wants people to find cheap flights so that they can see their families abroad, visit a country they have always dreamed of, or be inspired to take a trip to somewhere completely unexpected!
What Is Jack's Flight Club?
Jack's Flight Club is a newsletter that anyone can join. There are both free and paid memberships. In his newsletter, Jack gives readers the heads up on flights with amazingly low prices.
Even though there are flight comparison tools out there, you won't find these type of big discount deals on them, as they don't do what Jacks Flight Club does. Flight comparison tools only give you limited information about the flights that you actively search.
Jack, however, takes a whole different approach. He is looking at many flights and then targeting the one's that he thinks will really wow his audience. For example, he was excited to tell his members about a ticket he uncovered from Edinburgh to Shanghai for only £212.
The ticket prices which he emails about are reduced drastically, so much so that even if you weren't planning on taking a trip, you might find a deal too good to pass up.
Each time I see jaw-dropping flight prices, travel becomes a little bit more accessible to me. My perceptions of what is possible have completely changed since I started to know more about what kind of cheap flight deals pop up on a regular basis. It is as if the whole world has opened up to me!
How Does Jack's Flight Club Work?
The way the process starts is that you sign up with your email address. I am always a little bit apprehensive when I give my email address away. I don't like getting overwhelmed with fluffy emails or persistent sales pitches.
What I love about the newsletter membership is that Jack only emails when he has uncovered a great deal. He isn't trying to sell anything. On his site, he says that he doesn't get any payback from airlines or booking agents. He charges for his premium membership, but also offers a free membership and says that there is "no pressure to go either way".
I love to start out with free things so that I can be sure I like the product before commiftting. With Jack's Flight Club, I was so blown away by the prices that I was seeing! I now find the premium membership well worth the small fee.
The way that the club works is that Jack sends out price alerts to the flights that he knows are fantastic deals. The numbers of cheap flight deals that go out each month depend on your membership level and the amount of drastically reduced prices that he can find on a given day.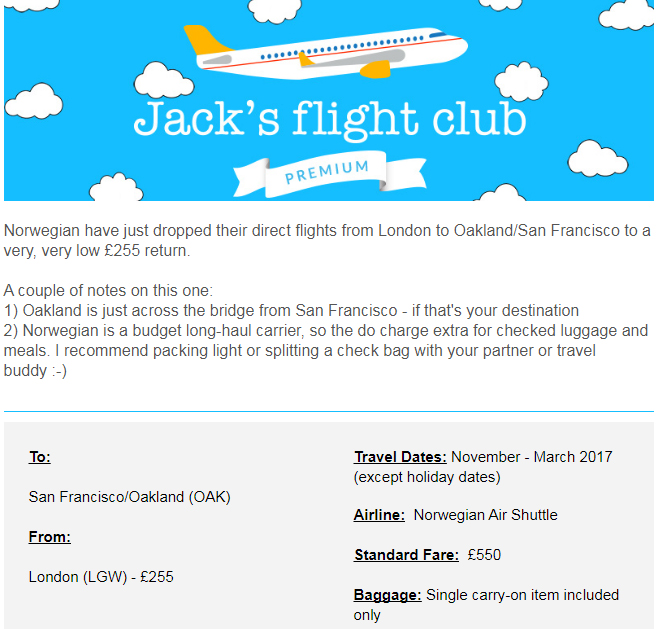 What Is the Difference Between Free and Premium Membership?
A big difference between the free and premium memberships is that the premium members are alerted to more deals than free members. The increased numbers give the member many more chances to find a flight that pulls at their heartstrings and could end up being the trip of a lifetime.
The free membership gets you one price alert each week, while premium members usually get four to five alerts per week, depending on what Jack is finding out there. He also gives premium members other kinds of deals that he doesn't share with free members, like fun weekend getaways where he emails flight deals for short weekend trips in Europe.
The free membership doesn't take any commitment. You can sign up and just start getting emails.
With the premium, you must commit to paying either quarterly, twice a year, or once a year. The quarterly fee is just £12, and then the price goes down a bit per month if you pay upfront. If you don't like the service, there is a thirty-day money back guarantee.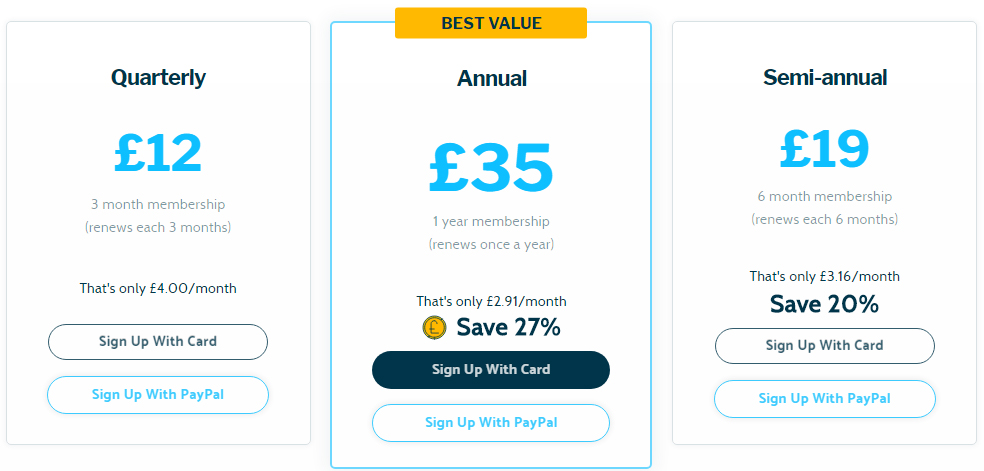 See here for details on premium membership.
Once you buy one flight, you might catch the travel bug. I've found from digging around that many of his fans believe that the emails inspire them to explore more. At first, it might seem that the free membership is good, but once you get hooked you want to know about all of the deals, not just some of them!
What Kind of Cheap Flight Deals Can You Get?
Jack looks for cheap flights that depart from UK and Ireland, and then go all over the world. The tickets are always deeply discounted. He says that he likes flying on full-service airlines, so those are the deals he looks for first.
The deals could be to anywhere in the world! The deals are far better than many of us are used to seeing. Here are some example fares that have been sent out recently:
London to Istanbul: £82 return
London to St. Lucia: £298 return
Edinburgh to New York: £266 return
London to Singapore: £303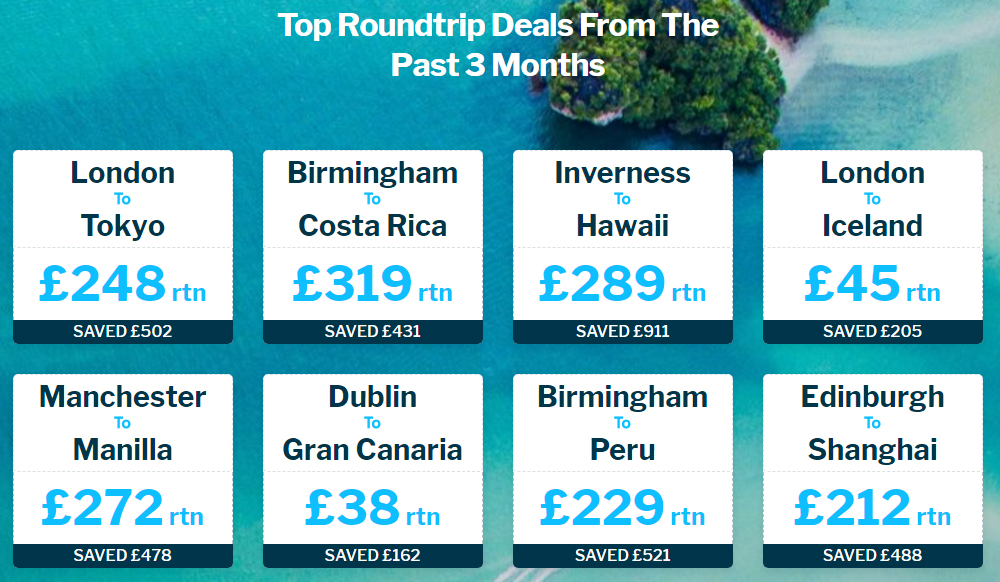 One of the great things about these flights being so cheap is that they could be great 'gateway' flights. For example if you wanted to go somewhere else in Asia, you could take the Singapore flight and then buy a cheap Air Asia flight to somewhere else. It would still work out cheaper than booking direct and you get to see two destinations instead of one.
One of the unique things that Jack does with his service is to check for error fares. That means that he is scanning airlines for any mistakes that pop up, and then telling his members about the errors before the airline has a chance to catch it! I have never heard of anything like that before, but it makes sense.
Most of the best deals are on long distance trips. The members save an average of £400 per ticket on average, which can make the difference between taking a trip and not taking it. For me, that has been the most exciting part about discovering this newsletter.
Is Jack's Flight Club for Me?
If you are trying to decide about joining the club my advice is that you ask yourself one question: Why not? There is a free option. If you pay, there is a money back program. You have nothing to lose!
If you are a person who loves adventure, exploration, and wants to see the world, the newsletter would be right up your alley. If you get a thrill from finding bargains, you will enjoy seeing the cheap flight deals that Jack digs up.
Having flexibility or being open to new destinations is key. Broadening your horizons in such a drastic way can be eye opening. If you have felt cut off from world travel in the past, you might feel overwhelmed at first. These opportunities will be coming to you, and it is just up to you to decide which one to take the plunge on.
I still get excited when I see an incredible bargain of a ticket price, whether I buy it or not. I just love to know that the deals are out there! Sign up to Jack's Flight Club here.
Amar was born and raised in England and embarked on an 11-country round-the-world gap year after graduation and then became well and truly hooked. The first gap year inspired a second, which ended up being a 23-country down-the-world trip from Canada to Antarctica. Since then, Amar has spent the last 14 years traveling the 7 continents.