"Writing graffiti is about the most honest way you can be an artist. It takes no money to do it, you don't need an education to understand it and there's no admission fee." – Banksy
It's quite often that I am asked about alternative things to do in London. "I don't want to do the usual tourist sites" they say. My 'go to' reply is to check out the East London Street Art scene.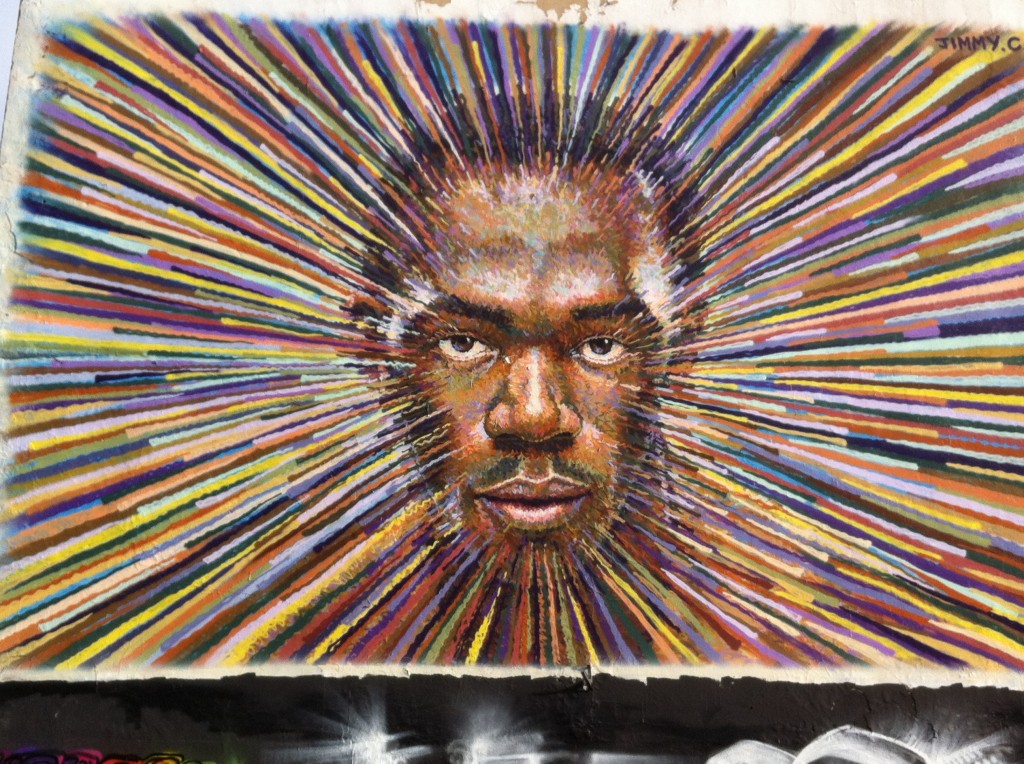 Any visit to east London will be a unique. Not just a visit to this area specifically but even if you went twice, months apart, it would be a different experience. An exhibition at a gallery might be for on for a certain time. Street art also has the same limitations. The council could come along and remove it or even knock down the building that the graffiti is on. There, it's gone! Although, in that same vein, where there is a will there is a way and new artists and pieces of work pop up all the time. That's the beauty of street art!
East London boasts a kaleidoscope of graffiti from giant murals to tiny stencils you could easily miss. Some of it is political and provocative and others are just simply entertaining. You're likely to see street art are from the likes of Banksy, Shepard Fairey, Eine, Roa, Space Invader, Stik and many more.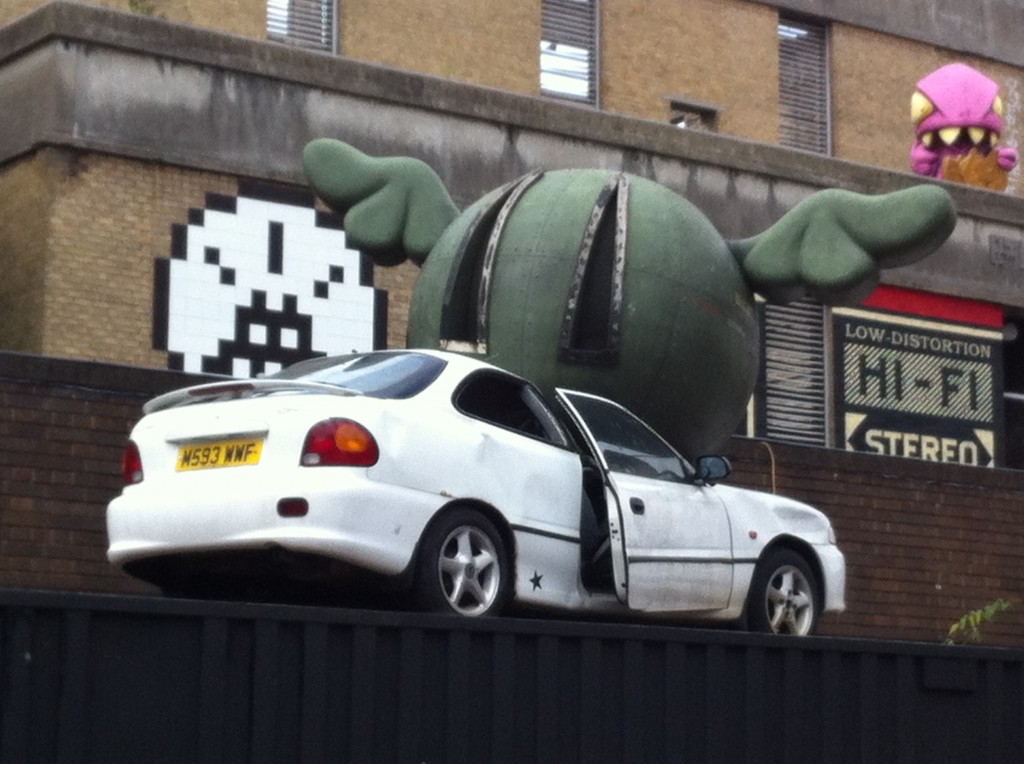 The best way to see the street art in East London is to hop on a tour. There's a bunch of companies offering inexpensive tours such as; Alternative London, The London Street Art Tour and Street Art London Tours. Even on the tour I'd be bumbling around completely oblivious to what I was walking passed until it was pointed out. It's quite easy to miss some incredible pieces.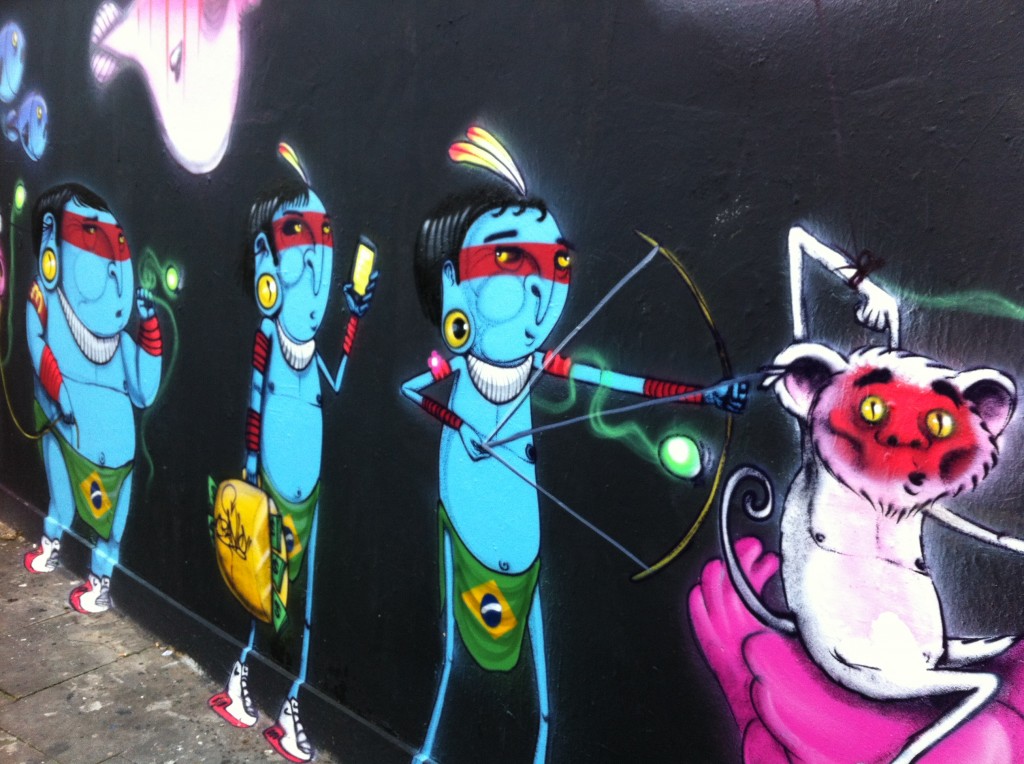 For the do it yourself crowd, check out the The Banksy London Tour iPhone App and you'll come across other great artists too. Alternatively, if you want to be really casual about it, just head to Liverpool Street or Aldgate East underground station and head north. You'll hit the London street art mecca that is the 'street art square mile' that consists of Shoreditch, Brick Lane and Spitalfields. Have your camera ready, I enjoyed doing a spot of iphoneography while I explored. I'd highly recommend, tour or not, hitting up Brick Lane for a curry after!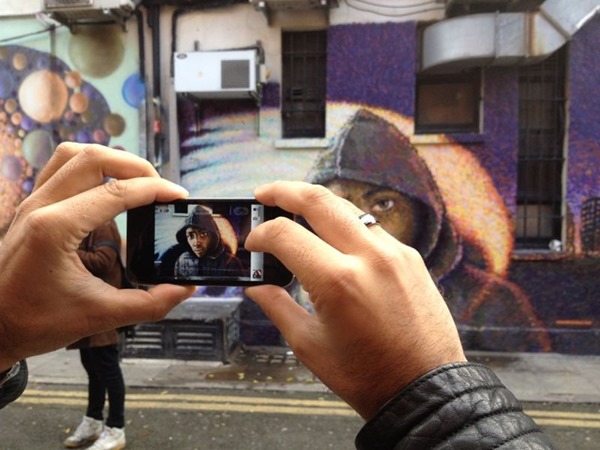 Perhaps street art isn't enough and you want some for your home? Saatchi has some amazing street art available (Annie Preece's stuff I really like). Alternatively, check out Graffiti Prints or Zero Cool Gallery for graffiti on canvas.
Finally, it's worth mentioning that the street art scene should be appreciated while we can. South of the 'street art mile' is London's financial centre, which year on year, branches a little further into the artistic community that thrives here. As property investors descend and economic drivers take effect, this area comes under threat. Enjoy it while you can.
Have you checked out the street art in your city? Better than a gallery?
Amar was born and raised in England and embarked on an 11-country round-the-world gap year after graduation and then became well and truly hooked. The first gap year inspired a second, which ended up being a 23-country down-the-world trip from Canada to Antarctica. Since then, Amar has spent the last 14 years traveling the 7 continents.