It's fair to say that learning to surf is on many gap year bucket lists. I've 'tried' it in places like Indonesia, Australia, Mexico and El Salvador. It totally kicks my ass every time but it's still one of the greatest activities to experience on your gap year wherever you end up. If the beach bum surf life is calling you, why not take it a step further to live the dream and let it fund your travels?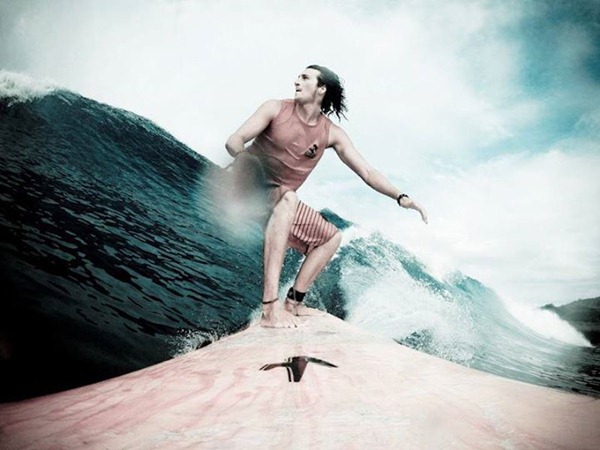 Luckily one of our blogging buddies – the curly haired Chris from BackpackerBanter.com – has done just that. So here's the low down on how to turn white sands and warm waters into the ultimate office;
First off – how'd you get into surf coaching?
Well I've been surfing since I was 15 and I'd always toyed with the idea of maybe turning it into a job. After spending a year living and surfing in Australia I knew my skill level was at the right point so I enrolled on a week long course down in Newquay, Cornwall.
Once I got my ISA Level 1 I simply starting smashing my CV out to surf school around the globe and made the decision to head to wherever the first job offer was!
What does the job entail?
Generally it involves a bit more than the coaching aspect actually – many of them are dual roles with hostel work, but here's some of the responsibilities;
Organise group for the beach
Open up the surf shack/shop
1 hour 30 min lesson (including intro speech, sorting out wetsuits etc)
Lunch (which more often than not involves a free surf with the other instructors!)
1 hour 30 min lesson
Put everything away and pack up the shop
Drive everyone home
Socialise with surf camp guests in the evening/help out with evening activities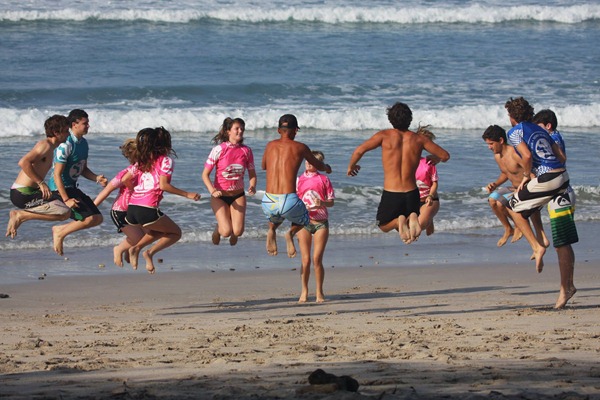 So if you have experience in surfing what's the best route?
If you're already competent in the water (be able to go left and right on unbroken waves and beyond) you can smash out the week long ISA Level 1 no worries. You can do them in various spots in the UK and they're also available abroad too.
Zero to Hero Courses – Your Take?
There are a few companies that offer a 'zero to hero' format course which allows you to go from no experience/little surf experience right through to instructor in around 12 weeks. At first that sounds like a mental concept but in actual fact the amount of time you'll spend in the water during that time will cut your learning curve down heaps.
If you really get stuck in and commit there's no reason that this shouldn't get you to coaching level.
Where have you worked?
The travel opportunities are great in the coaching world and I've worked in Morocco (where I actually ran a zero to hero course actually!), Ecuador, the UK and Portugal. Some of my buddies have done season in the Caribbean, Indonesia, Peru and Australia – there's heaps of scope for travel!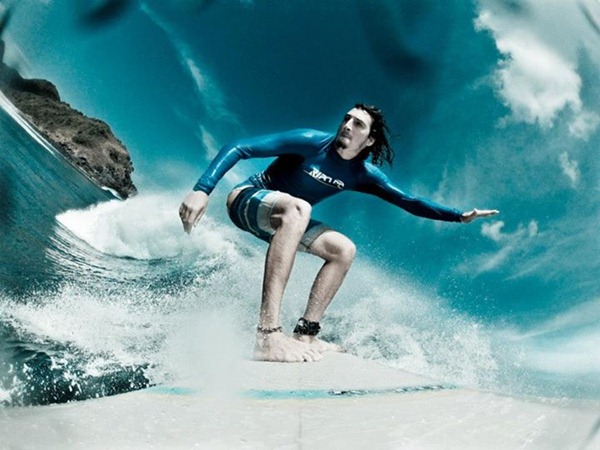 What's the pay like?
This totally depends on where you are and who you end up working for. For example in Ecuador I had free accommodation, some meals, private Spanish lessons and $100 per month. It wasn't great pay by any means, but the location and lifestyle were totally worth it and I was spending less than £200 a month on top and living it large!
On the flip side my most recent season in Portugal was free accommodation, free food and around £600 per month so you could really save some good cash if you needed too.
Bluntly put you should never get into surf coaching for the cash – it will however help you fund a great season hopping lifestyle and allow you to live and explore places you may not have been able to before.
Do it for your love of the ocean and travel!
What's the best part of the job?
Without a doubt being able to surf warm water waves all day and chill on the beach! Passing on your stoke to heaps of people is great job satisfaction too!
…and the worst?
It would have to be sitting on the beach running pop drills whilst perfect offshore waves roll through in the background not being surfed. Sometimes it's hard not to ditch off work and simply surf yourself!
***
If you're looking for more information about surf instructor courses and the possibility of turning it into a gap year job, check out ticket to ride surf site for opportunities.
Amar was born and raised in England and embarked on an 11-country round-the-world gap year after graduation and then became well and truly hooked. The first gap year inspired a second, which ended up being a 23-country down-the-world trip from Canada to Antarctica. Since then, Amar has spent the last 14 years traveling the 7 continents.