"Do you remember that epic road trip through the mountains… that you slept through?"
Ah, my bad. Yes I have a habit of falling asleep at inopportune moments and yet say the words "road trip?" to me and I'm in even before I know where or when. There's something about picking up a rental car (that smells way too much of alpine air freshener), slinging your backpack in the boot and remember everything you forgot to bring in preparation for the trip
There's lots of really necessary things you need like a driving license, checking your oil, having travel insurance, you know, the important things. Having said that there are a few things you also need to consider for a successful European road trip. Here's a little checklist for you.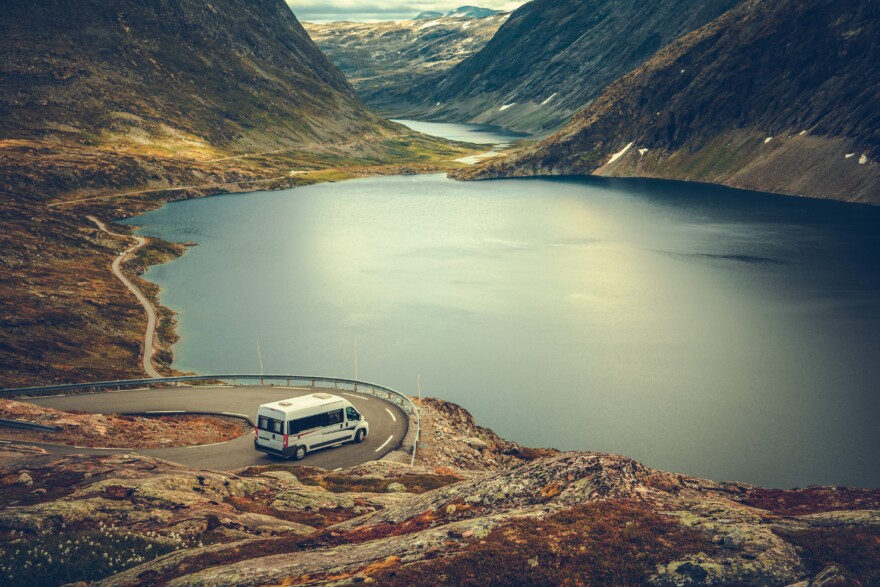 Gps
Whether it's your TomTom or your Google Maps on your iPhone, make sure you've got GPS to help you get where you want to go. If you're out in the sticks, remember to save offline versions of the maps you need.
I've lost count of the amount of times I've been on a road trip and we're all looking blankly at our phones with barely any battery and no 3G. If you're feeling really old school (who does this anymore), use an actual map…. nah.
Friends
This isn't to say you can't do a solo road trip but these journeys are better with the right company. The more people who can drive on the road trip the better not only from a safety point of view but you can take it in turns to be the designated driver.
Friends to avoid bringing are the whiners and the ones with the weak bladders. You don't want to be pulling over
Music
Well this is the controversial one! What constitutes good music? Well I certainly wouldn't advocate anything that is "Now 45 Best Driving Anthems". They tend to be overly cheesy and generic.
Acoustic chillout or some delicious deephouse beats will always go down well in creating a nice atmosphere to day dream and look out the window (Warning: avoid this if you're the one doing the driving).
Games
Following on from music you may need additional entertainment, especially if you have young ones travelling with you too. A cheap and easy way to keep kids entertained is to print off and use travel games. If you laminate them they can be reused for other trips down the line.
Snacks
You've just stopped off for a pub lunch and back on the road when it strikes. You need some munchies. Don't forget to pick up your snacks from a supermarket before you start rather than a service station which will cost a lot more. I hate to say it but avoid chocolate, it's a sure fire way to make a mess.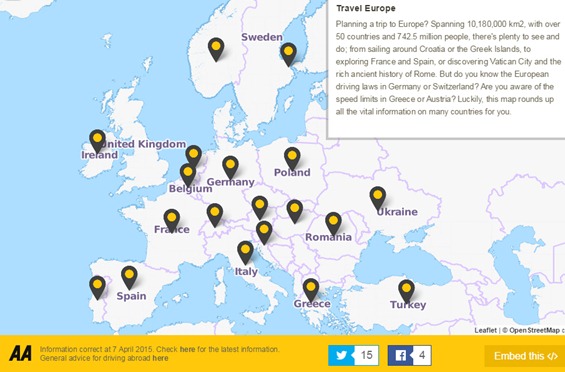 Information
Ironically enough, it's always pretty handy to know basic things about the countries you might be visiting and probably more importantly, the local driving laws!
The AA recently just launched a helpful, interactive European driving map that lists country information, driving and health advice as well some general travel advice.
Image Credit: AA.com
Amar was born and raised in England and embarked on an 11-country round-the-world gap year after graduation and then became well and truly hooked. The first gap year inspired a second, which ended up being a 23-country down-the-world trip from Canada to Antarctica. Since then, Amar has spent the last 14 years traveling the 7 continents.