So I got this rather alarming post on my Facebook Fan Page today…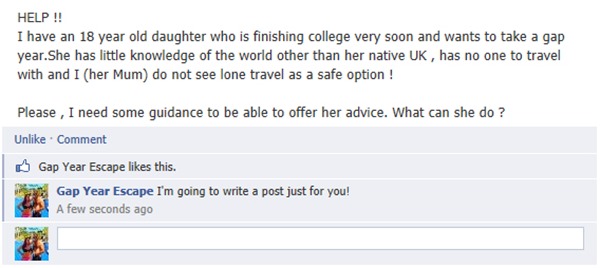 I thought I'd put together a guide for parents who have a son or daughter considering, or going, on a Gap Year.
Be Supportive of Your Child's Gap Year Decision
Your child won't be 'behind'. They aren't missing out. They certainly aren't doing a bad thing.
Whether they are taking a gap year before university, delaying joining the working population or in need of a refreshing career break, taking a gap year to work, volunteer, travel or study can be one of the most rewarding, exhilarating and educating life experiences someone can have.
They are in for an adventure. They will meet people from every corner of the globe, all on their own paths. The lens in which they will see the world will change and grow. A gap year is an education like no other. Would you deny your child that?
Gap Year Safety for Solo Travellers
A lot of parents worry about a young adult travelling solo for the first time, especially if they are female. For a start, solo travel is a bit of a misnomer. I travelled solo on my first Gap Year and I can tell you that you are never really alone. Go to any hostel and you'll make friends instantly.
If you want to be alone you actively have to try and be alone. I made friends and travelling with people I've met on a bus, hostel dorms or at a restaurant. Making friends on the road is easy and you shouldn't give a second thought on how to travel alone. The backpacker bubble is one of openness, friendliness and a general respect. There are also so many advantages of travelling solo.
Here are a few safety tips irrespective of whether you are travelling solo:
Be confident – If you are constantly worrying about the dangers, this will show in how you carry yourself, actually making you a target. Walk with purpose and work out where you are going ahead of time so you don't look lost.
Be aware – It's nice to lose yourself but be sure to stay alert and conscious of your surroundings.
Trust your gut – If something doesn't feel right, if it sounds too good to be true, it probably isn't. Natural instincts have kept us going for this long. Trust them.
Dress appropriately – Be sure to respect other cultures but also that revealing top can cause you unwanted attention. Read up about the culture beforehand or take note of how conservative local women are dressed.
Stay the path – Most stories I've heard about a backpacker getting mugged abroad is down to wrong place, wrong time. What were they doing in a bad part of town at 3am in the morning? Be smart, stick to where other backpackers are.
Use registered transport – The guy offering you a cheap taxi ride might sound enticing but always play it safe and use a licensed taxi.
Stay calm – If something does ever happen, keep your cool. They generally aren't interested in hurting you they just want your money. Don't fight, your wallet or purse isn't worth it.
Staying in Touch on Their Gap Year
Staying in touch has never been easier but parents should be aware that they can't expect their child to be in touch ever day. Part of the journey is being disconnected. Don't expect huge long e-mails or hour long phone calls, it's impractical. Let them have their fun.
The cheapest and easiest methods of communication are using web based services like Skype for voice/video calls and instant messaging or apps such as Whatsapp or Viber. These days most hostels, cafes, bars and restaurants have free wifi so this won't cost your child at all. If they are going to be abroad for a while in one country it might be worth them getting a local sim card.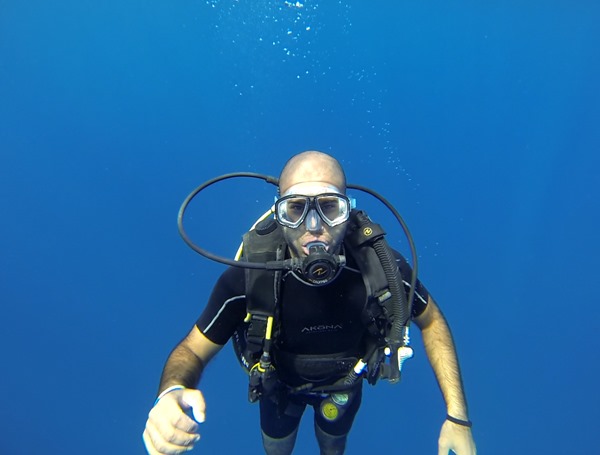 Finally, scheduled contact doesn't work. You're sat on Skype and they haven't come online. Something has happened! Erm, no, not quite. A flight may have been delayed, they missed the boat, the wifi is down in their hostel or whale sharks have suddenly appeared and they thought spotting these in the wild was more important than checking in with you. Stuff happens. Just trust your child to check in when they get a chance. My own rule with my own parents is just sending a quick message before and after very long journeys or overland border crossings. I move around a lot and they struggle to keep up with what country I am in otherwise!
Gap Year Health
We all think we're invincible when we're young so it can be worth giving your child a gentle reminder about getting their vaccinations up to date. Also check whether malaria tablets are required on their trip. It's worth going to a travel clinic sooner rather than later because some jabs need to be taken over a series of months sometimes. If they have any specific medication, make sure they stock up before they leave. I'll leave the "sexual health" chat to your discretion.
Gap Year Travel Insurance
Having been on two Gap Year's and having had an accident on the first one, I must stress that this is one area in which you insure that your child takes action. This is one area where I feel that you have the right to nag. So many travellers get this wrong and I read in the news quite regularly how some backpacker didn't have insurance or adequate insurance and a family if left with a huge bill. Hospital fees abroad are expensive and you don't want to worry about footing the bill if something happens.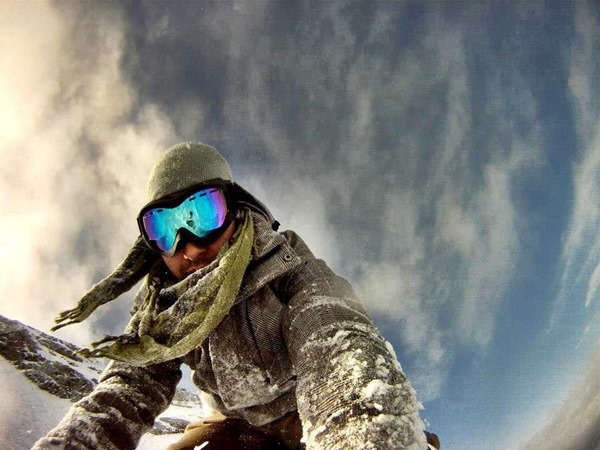 Insurance shouldn't be seen as a bargain hunting activity. You normally get what you pay for. Cheaper insurance will have lots of exceptions. There's always a bunch of small print to read but it's worth reading it all. Will your child be covered for all the adventure activities they might come across? Does it include winter sports cover? Does it only cover electrical goods up to a certain amount? Are they covered if they work abroad? Are some countries excluded from their policy? Ask all these questions and more.
Just remember that it is insurance. It's the one thing we buy and hope we never have to use but nevertheless it is incredibly important.
Gap Year Finances
Most people I know who have done Gap Year's have always 'done it themselves' i.e. funded it themselves. Anything can happen on a trip, especially one where your child expects to work abroad. Let them have their independence, let them go it alone, but be sure to let them know that you are there if they need you. Also be sure to let them know that coming to you for help isn't 'admitting defeat'.
You might also want to suggest to your child that they have two bank accounts (with internet banking) and a credit and debit card for each. This might seem extreme but if a card is lost or stolen, the bank will usually only send the replacement card to your home address. You wouldn't want them without access to funds for that long. Be sure that the bank is informed of where they are going so that their account is frozen.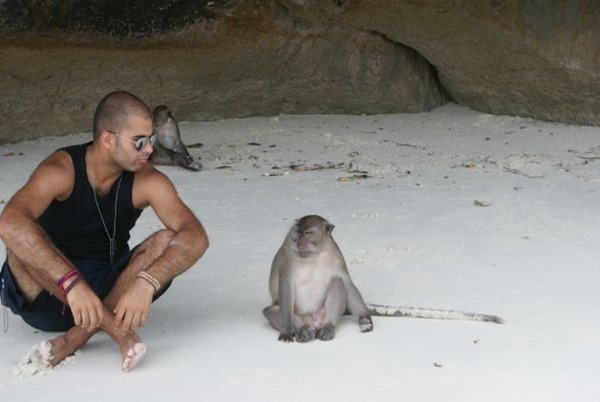 My own mother always says to me: "you'll always be my baby boy" – aside from being slightly embarrassing and endearing it also means that you'll always want to worry and protect your child. Sadly, they all grow up one day and you shouldn't feel apprehensive or worried about sending them out into the big world. In fact it's the one thing you should be doing. It's such a fulfilling and incredible journey that I wish more young people could experience a Gap Year. Support them the best you can, try not to nag too much and remember, it's only a year!
Amar was born and raised in England and embarked on an 11-country round-the-world gap year after graduation and then became well and truly hooked. The first gap year inspired a second, which ended up being a 23-country down-the-world trip from Canada to Antarctica. Since then, Amar has spent the last 14 years traveling the 7 continents.