I have to say that I've used STA Travel for a number of years, for various bookings and for different trips. Let me do you a review of STA Travel and tell you about my experiences.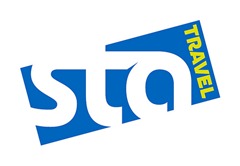 Sta Travel Round the World Flights
Before planning any trip that involves multiple countries I will ALWAYS pop into STA Travel first to check on my round the world route. You sit down with a consultant and they have those handy globes built in to the desks to explain what it is you're trying to do. If you're anything like me, you'll have some wildly ambitious travel plan that flight wise, will just never work. Usually, the person you're speaking to, or the guy at the next desk, has travelled to the part of the world you want to go to and can advise on what's possible and how to make the most of your trip.
Also, their student and under 26 fares are unreal! I'll give you an example. I wanted to fly from London to Vancouver via the USA. The flights at STA Travel came up at £570. The same flight, at the same time, with the same airline was coming up at £800 and £1200 at other places I checked. Even the other travel agents were perplexed as to how low the fare was!
Sta Travel Gap Year Travel Insurance
I have to say that I have used STA Travel Insurance on numerous occasions, not only for my Gap Year but also their multi-trip travel insurance. They have three levels of cover; Budget, Standard and Premier. They also cover three geographical areas; Europe, Worldwide and Worldwide excluding North America. Insurance can be from 4 days to 24 months. You can also extend your policy while you're away should your travel plans change (trust me, they will change in some way or another, go with it).
I'm constantly pushing the point that gap year travel insurance is important. I had an accident while I was away a few years ago and trust me, you don't want to get left with the medical bills. The other point I want to make is that you get what you pay for with travel insurance. There is no "good deal". A lot of travel insurances are generally "equal" but where they differ a lot is with what activities are covered. This is why I am such a huge fan of the Premier level of cover from STA. The activities list is extensive. I do a lot of stuff and I am yet to tick all the activities off. Please guys, don't skimp on insurance. It might seem like an added expense but get yourself the best level of cover with everything included. When you're travelling you're going to be trying lots of activities that you'd never do at home. Get Travel Insurance!
Sta Travel Accommodation
I've used STA Travel to book accommodation for places that I am unsure of or where internet research didn't pull anything up. For example, I wanted to do Spring Break in Cancun but couldn't really decipher where the action was or where the best located hotels were. Trying to find this information and book online myself was a nightmare as all the websites are built for Americans who want to book package Spring Break trips. STA Travel found us a decent hotel at a price within our budget (I actually expected to pay more so was surprised with the deal we got).
Sta Travel Review Conclusion
In conclusion, for anyone planning a Gap Year and doesn't know where to start this is it. I've had the same level of quality service from calling as I have in the three branches I have used over the years; Corporation Street – Birmingham, Clapham – London and Islington – London. Knowledgeable travel consultants and competitive prices makes STA Travel a no brainer.
Amar was born and raised in England and embarked on an 11-country round-the-world gap year after graduation and then became well and truly hooked. The first gap year inspired a second, which ended up being a 23-country down-the-world trip from Canada to Antarctica. Since then, Amar has spent the last 14 years traveling the 7 continents.