Greece and her islands are world-renowned for truly amazing beaches, picturesque villages, and wonderful weather all year round. Greece's nightlife is also famous for some of the best clubbing hotspots in the world.
If you are looking for an alternative to the Balearics this summer, the Greek Islands have plenty to offer even the keenest clubbers.
The Best Greek Party Islands
Looking for a sun-soaked party destination in Greece? Look no further!
Mykonos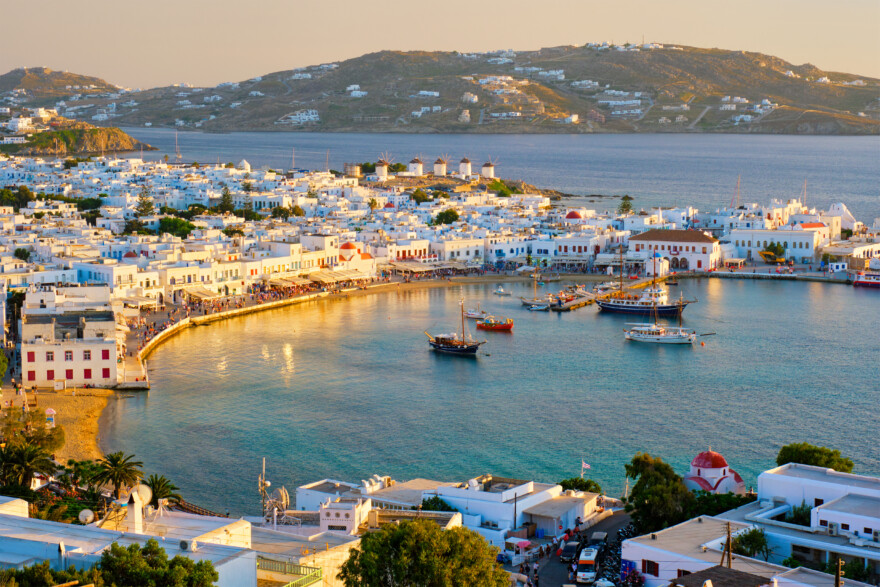 Mykonos is often called the "Ibiza of Greece," and its cool and cosmopolitan vibe turns into a hedonistic party paradise come nightfall.
Billed as the best place in Greece for nightlife, the island is home to Paradise Club, one of the most famous clubs in Europe with three stages, its own swimming pool, and some of the biggest party nights in the Aegean.
When the hangover clears, there are plenty of things to do in Mykonos. Alternatively, just sit back and enjoy some of the most beautiful beaches in the world.
This party island hopping tour is an excellent way to experience some of the best nightlife in Greece.
Where To Stay
If you want somewhere that is kind on the pocket but still super cool, try the MyCocoon Hostel in Kaminaki. Also, consider the Tropicana Hotel located right next to Paradise beach or Zephyros Hotel with views over Paraga Beach.
Rhodes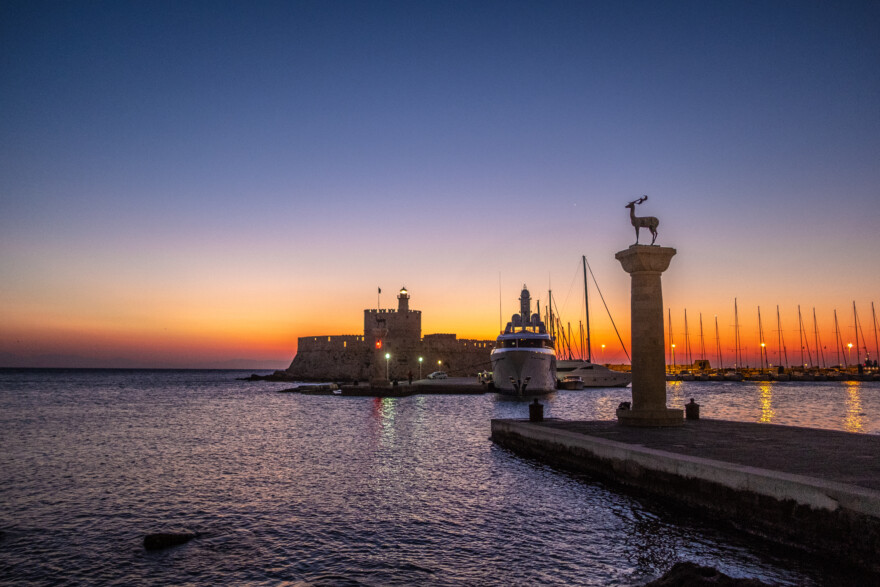 Multicultural and yet still distinctively Greek, Rhodes is a party island that offers something for everyone.
Whilst some of the best clubs and discos are scattered throughout Rhodes Town, Faliraki's popular resort offers lively clubs and bars full of party-goers on booze cruises all year round.
Bar Street and Club Street offer exactly what they say on the label and are heaving with holidaymakers throughout the summer.
Where To Stay
If you are visiting Faliraki, the legendary Tinas Studios are a must for anyone wanting to party around the pool, whilst the Stamos Hotel is also a favorite with large groups of party-goers visiting the island.
If you want something on the beach but still close to the action, check out Esperos Village Blue & Spa or Pegasos Deluxe Beach Hotel.
Ios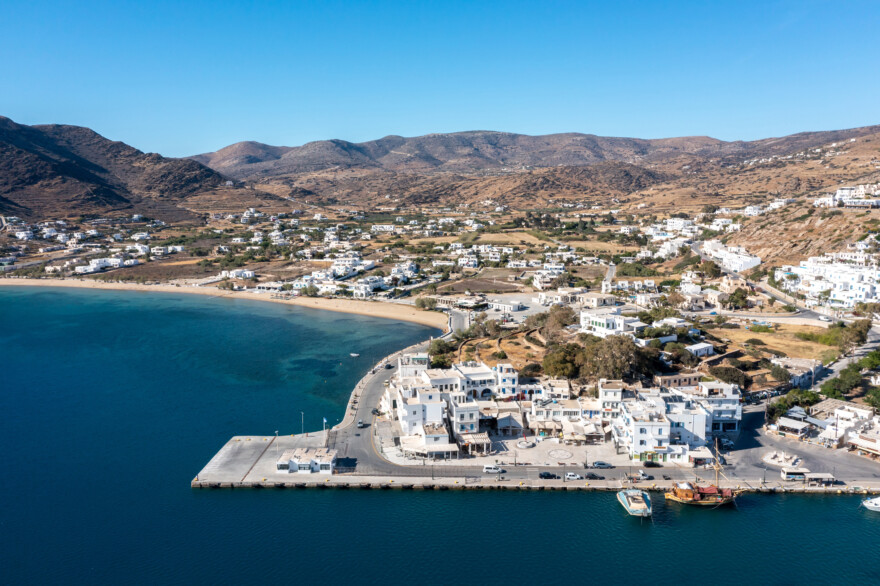 Offering some of the craziest clubs in Greece, including Aftershock, Disco 69, Blue Note, and Scorpion, you will not be disappointed when you do discover this little gem. Mylopotas beach is home to the famous Far Out Beach Club where you can party all night and all day too.
Stay in July, and you may be lucky enough to experience one of the awesome Full Moon Parties held on the island, where you can party under the stars and watch the sun come up in this perfect paradise.
Where To Stay
The Paradise Apartments are great if you are sharing with friends or experiencing the canvas tents of Far Out Camping, to really capture the essence of a Greek party island at its finest.
Island House Hotel is a great aparthotel option, and Hotel Petradi has an incredible pool.
Santorini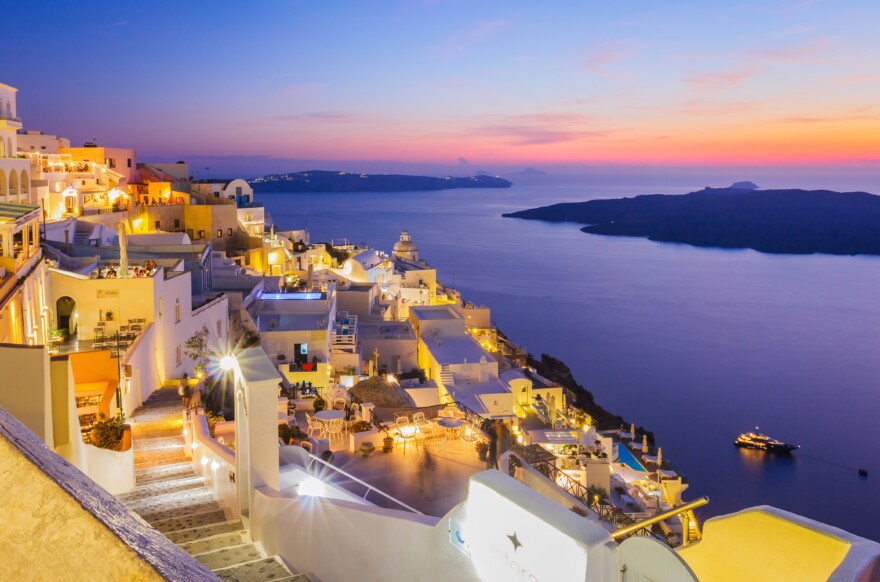 Santorini may look peaceful and idyllic (which it is in parts), but it also really knows how to party hard. Sip cocktails in one of the many beach bars, or get your glam on at any of the ultra-cool club nights hosted by some of the major players in the DJ world.
If you like your best life a little more laid back, plenty of chill, eclectic clubs, and beach bars offer jazz, Latin, and soul vibes all night long.
Where To Stay
The Santorini Hostel offers dormitories or bedrooms with views over the pool and is excellent value for money, whilst the small but perfectly formed Hotel Lignos in Fira town center for private rooms with a party atmosphere.
For more luxurious options, take a look at Milos Villas Hotel and Asma Suites, which has private hot tubs and incredible views.
Corfu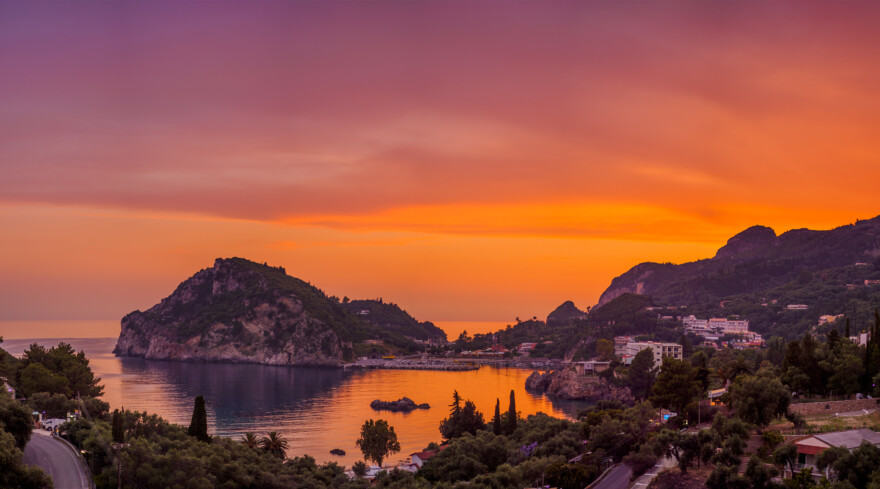 When it comes to party destinations, Corfu is not out of the race. As one of the most popular Greek tourist destinations, the island has a large student population that helps it to stay relevant year after year.
Visit lively bars and cool clubs on the strips of Kavos and Ipsos, or hang out in hip beach bars at Kontokali or Sidari. Corfu offers everything from paint parties to powder parties and even party nights at the zoo and a vibrant and lively party scene all year long.
Where To Stay
If you want to stay in the party central, try the Morfeas Hotel with its private pool parties or the Pink Palace Beach Resort with a 24-hour bar.
For those looking for an aparthotel in Kavos look no further than Secreta Vista.
Kos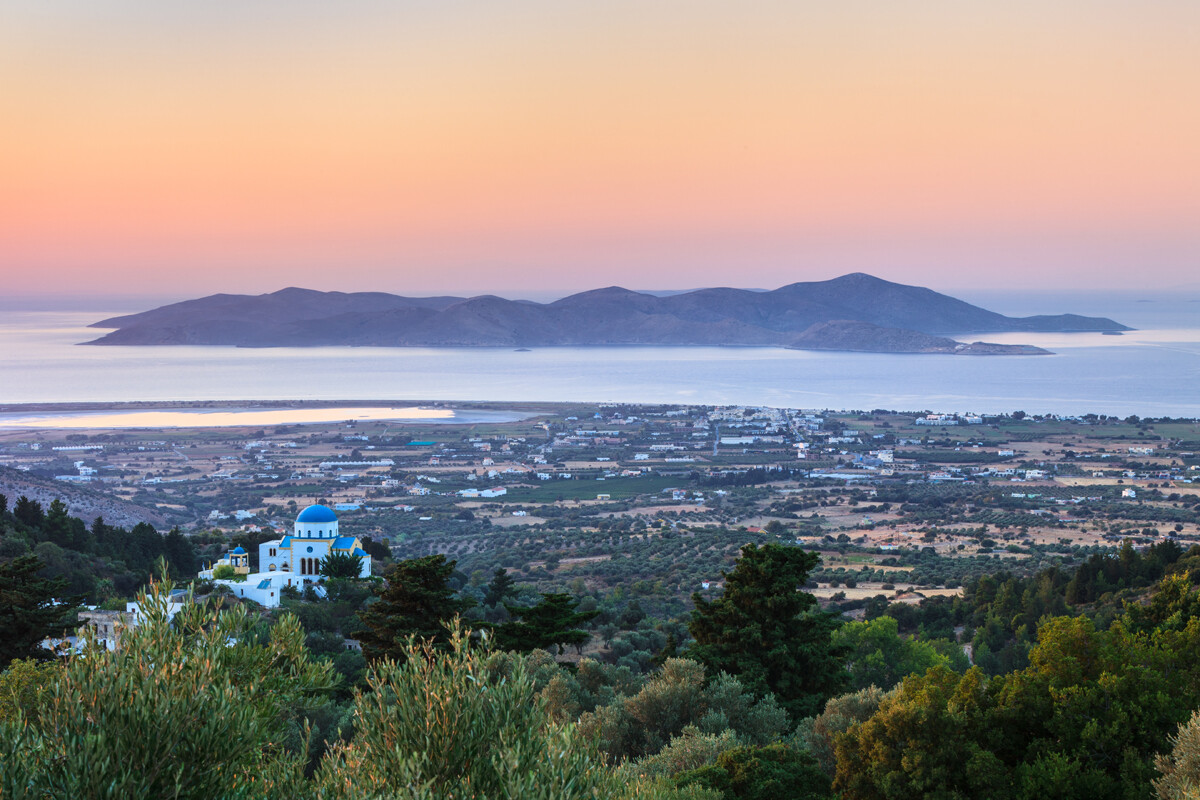 Whether you are looking for hardcore EDM, laid-back jazz and Latin, or modern pop, Kos is famous for its huge variety of venues to suit all tastes and budgets. Kos Town is eclectic and energetic and offers some of the most famous watering holes on the Island.
Mingle with the beautiful people in the iconic Sky Bar, or get on it with the locals in any of the local bars and taverns nestled away in the historic streets. If you want up-all-night partying for the more full-on, check out the resort of Kardamena, home to package holidays and pub crawls a plenty.
Where To Stay
The legendary Saint Constantine Hotel in Kos Town is famous for its late-night party vibe, and for stunning views in a sustainable hotel, try Kos Aktis Art Hotel.
Stergia Apartments in Kardamena is cheap and full of character, but if you want a bit more luxury, try NISSEA Boutique Hotel.
Paros
If you are up for a bit of organized entertainment, Paros is the place for you. The villages of Naoussa and Parikia both offer plenty of beach bars, lounge bars, nightclubs, and beach parties for everyone to get in on.
This island is very popular with university students from around the world, so you can pretty much guarantee it gets crazy during the peak season.
The island has a truly hedonistic vibe that extends from hippie beach shack bars to swanky cosmopolitan resort destinations, and the island is particularly popular with our Antipodean friends, so get your Aussie drinking heads on.
Where To Stay
Camping Koula in Parikia is right on the beach and perfect for festival vibes, whilst the Spiros Rooms offer clean, no-frills accommodation in the center of the nightlife. For those who want an upmarket aparthotel try Orizontas Residencies.
Zakynthos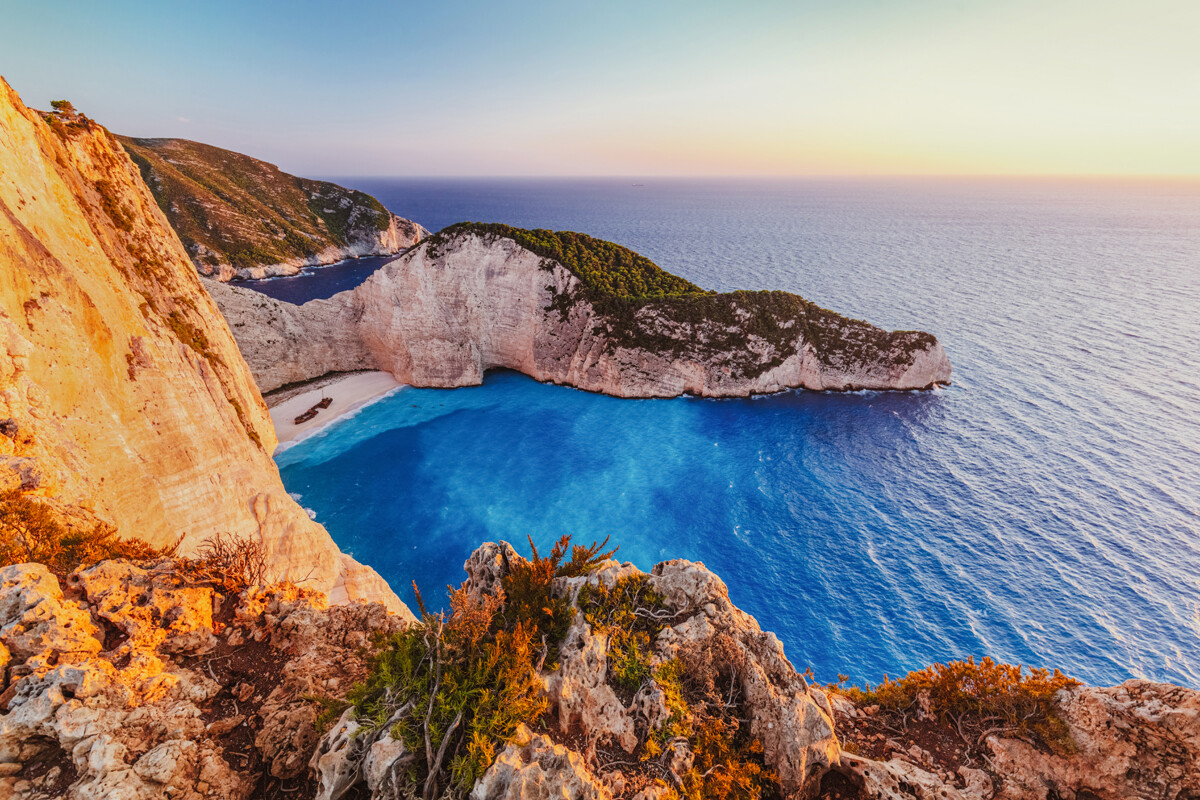 Destinations like Laganas, Tsilivi, and Agassi are perfect for partying the night away. As a popular package holiday destination, there is a lot of organized fun on offer throughout the resorts.
From bar crawls, to boat parties, themed nights, and pool parties, there is always something going on in Zakynthos. If you want to recover from a heavy night out, the island offers beautiful beaches, all offering laid-back beach bars for the hair of the dog.
Where To Stay: Both the Dionysos Studios and the Erietta Studios offer low-cost, self-catering accommodation close to bars, clubs, and restaurants.
Crete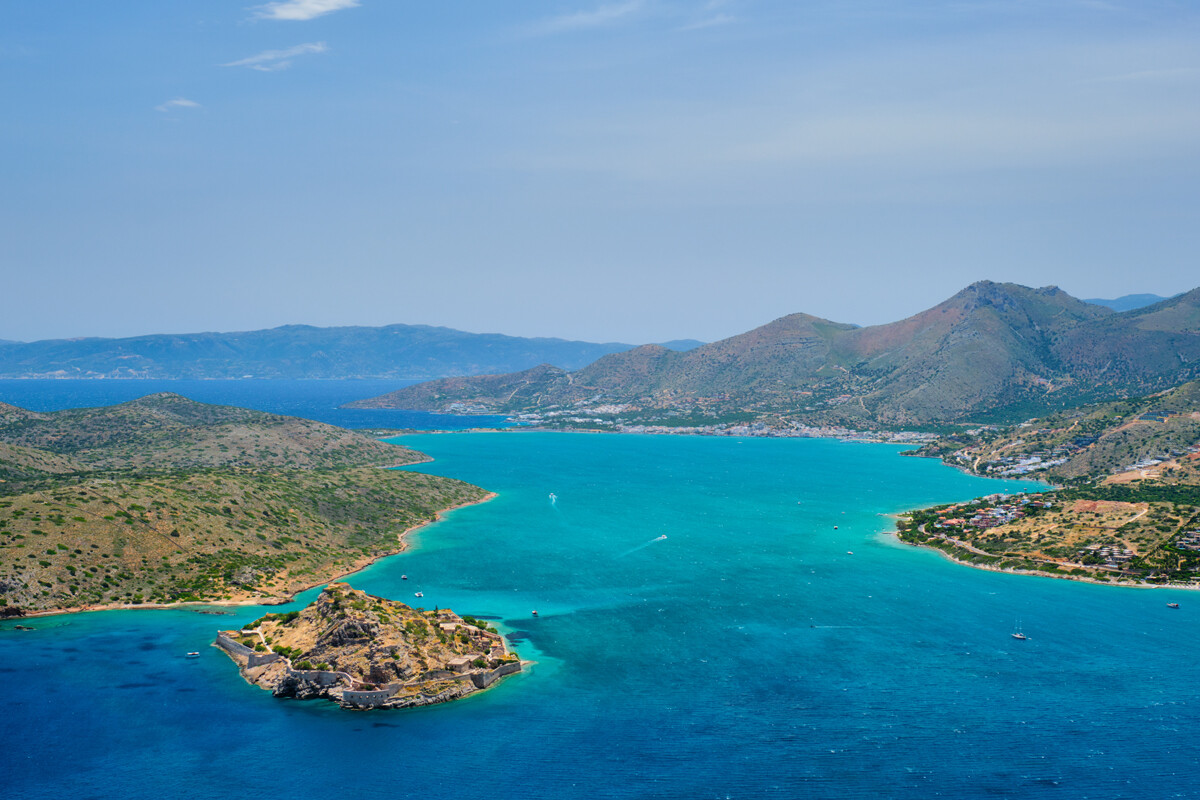 You literally could not have an article about Greek party islands without mentioning Crete. The resort of Malia is one of the biggest party resorts in Europe and is right up there with the mighty Ibiza.
With plenty of stunning beaches, blue waters, and some of the busiest and best club nights in Greece, Crete is a mecca for anyone looking to party hard this summer.
Apart from the awesome bars and nightclubs on offer like HELP Bar, the Bikini Beach, or the famous Camelot Castle, there are also regular booze cruises, boat parties, paint parties, and even full moon parties across the island.
Where To Stay
The Aegean Sky Hotel-Suites are well-known for their party atmosphere, as is the Real Palace, both located in central Malia.
For a more intimate setting, try Sunshine Boutique Hotel, and sun seekers will love Meropi Hotel.
Thessaloniki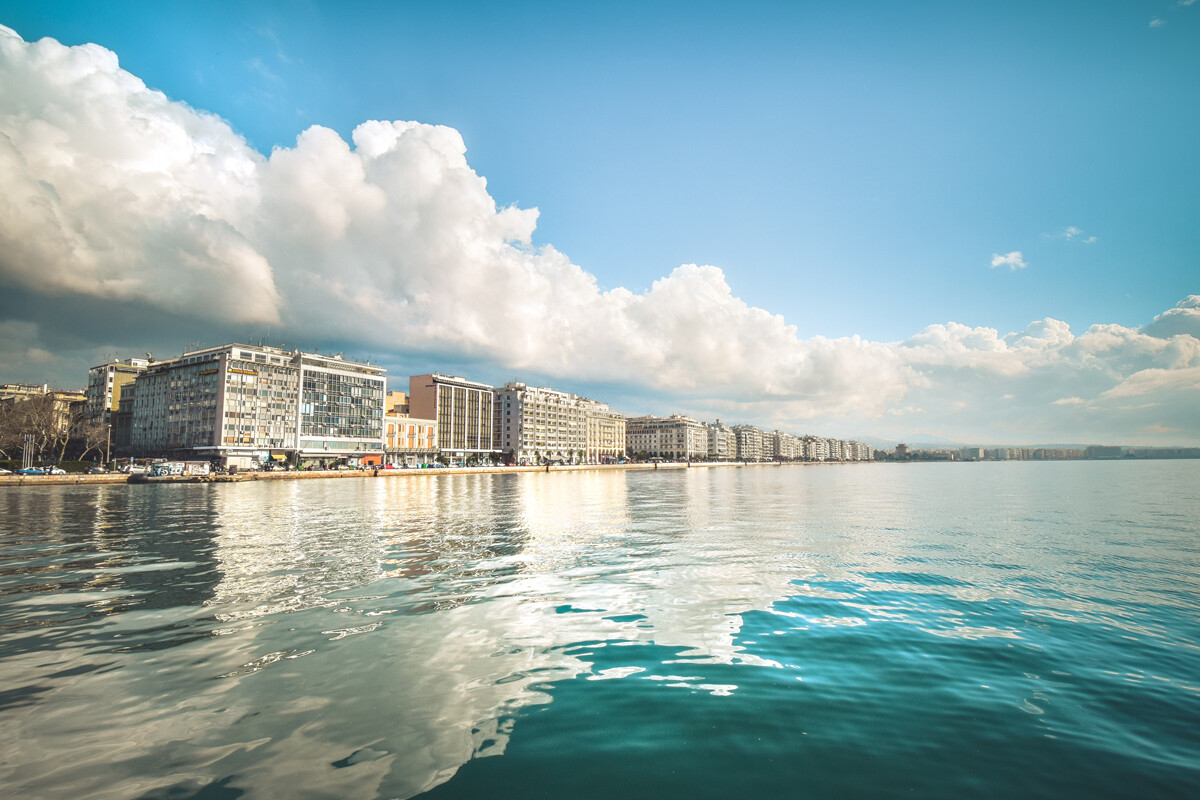 While this city is not an island, it still deserves an honorable mention as a party destination. With an eclectic music scene and nightclubs tucked away in converted industrial spaces, Thessaloniki is popular with jet-set Europeans and mainland Greeks during the summer months.
From live rock concerts to hardcore club nights, it is an established party fixture for holidaymakers worldwide. You can even enjoy some of the finest Bouzouki entertainment in Greece or place your bets in one of the most deluxe casinos in Europe.
Where To Stay
The ultra-modern Stay Hybrid Hostel is clean, cool, and welcoming, while the Thess Hostel is quirky and cute, and located right in the center of town.
FAQ
The Greek Party Islands really do offer something for everyone. Remember, some are harder to get to than others, and you may need to transfer by boat. But if you really want first-class clubbing experiences in stunning surroundings, you can't get better than these.
Which Greek Island Has the Best Nightlife?
Mykonos takes the top spot as the number one Greek party island with clubs like Cavo Paradiso, Skandinavian Disco, Space Dance. Coming in a close second is Ios with another stellar reputation as a party island.
Is Santorini a Party Island?
Some parts of Santorini can be good for parties but for the most part, it's quieter than some of the other islands like Mykonos or Ios.
What Is Mykonos Famous For?
Mykonos is famous as a party destination and is also known as the Ibiza of Greece.
What Is Better Mykonos or Santorini?
This does come down to personal preference, but Mykonos would suit someone more for a beach holiday and to go to town on the nightlife. Santorini lacks the stunning beaches that Mykonos offers, nor does it have the same level of nightlife, but it's certainly the more romantic.
Where Should I Stay In Santorini for Nightlife?
Most of the nightlife can be found in Fira whilst Oia also has a bit going on, but this is more lounge bars rather than clubs.
Other articles that may interest you:
Amar was born and raised in England and embarked on an 11-country round-the-world gap year after graduation and then became well and truly hooked. The first gap year inspired a second, which ended up being a 23-country down-the-world trip from Canada to Antarctica. Since then, Amar has spent the last 14 years traveling the 7 continents.