The northern city of York is rich in medieval history, and has plenty of pretty, quintessentially English streets for visitors to explore. Cobbled alleyways, quaint little tea rooms, traditional pubs and stunning gothic architecture blend seamlessly with modern day museums and attractions to form a city with many faces.
A stroll along the historic Shambles will call to mind the winding streets of J K Rowlings' Diagon Alley, with its overhanging timber-framed houses and traditional shopfronts. Visitors spend hours exploring the independent shops and cosy cafes, in one of the prettiest High Streets in Europe.
If you want a taste of Viking life, the JORVIK centre brings history to life, hidden away beneath the streets of the city. Experience the culture, sights, sounds and even the smells of Viking life in one of the most visited attractions in the UK today.
The famous York Minster is also a major tourist attraction in the city, and the impressive Medieval cathedral is one of the largest in Northern Europe and remains one most beautiful gothic cathedrals in the world.
More than just it's rich history and iconic architecture, York is a city of culture and creativity, with a vibrant social scene and a wonderful laid back Yorkshire vibe.
If you are planning on visiting York sometime soon, here is our guide to best places to stay in the city and here's a great guide on things to do in York.
If hotel's aren't your thing you can also consider one of these beautiful Airbnbs in York.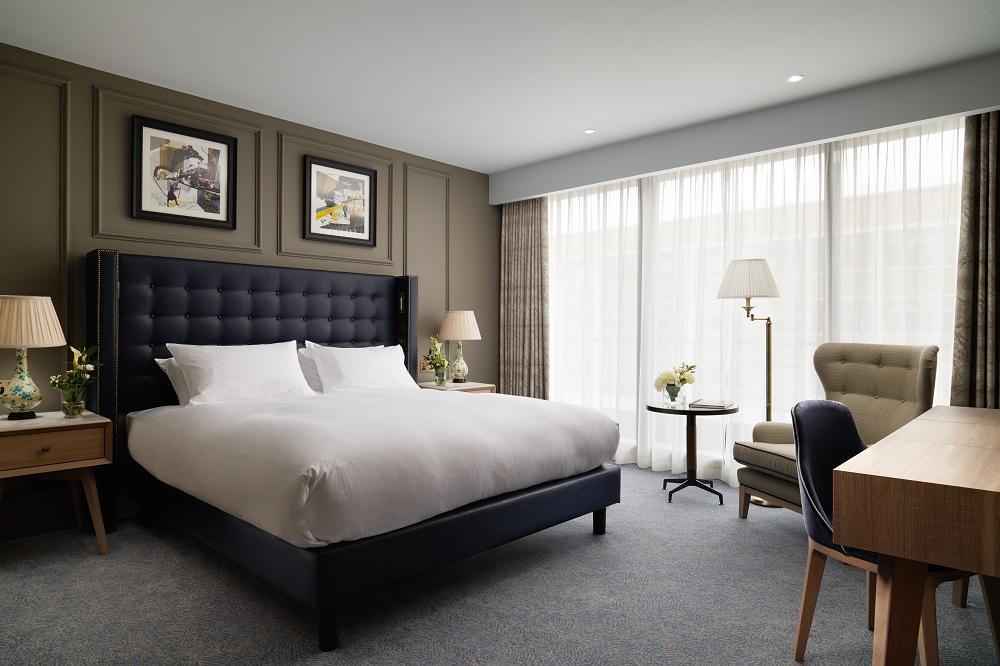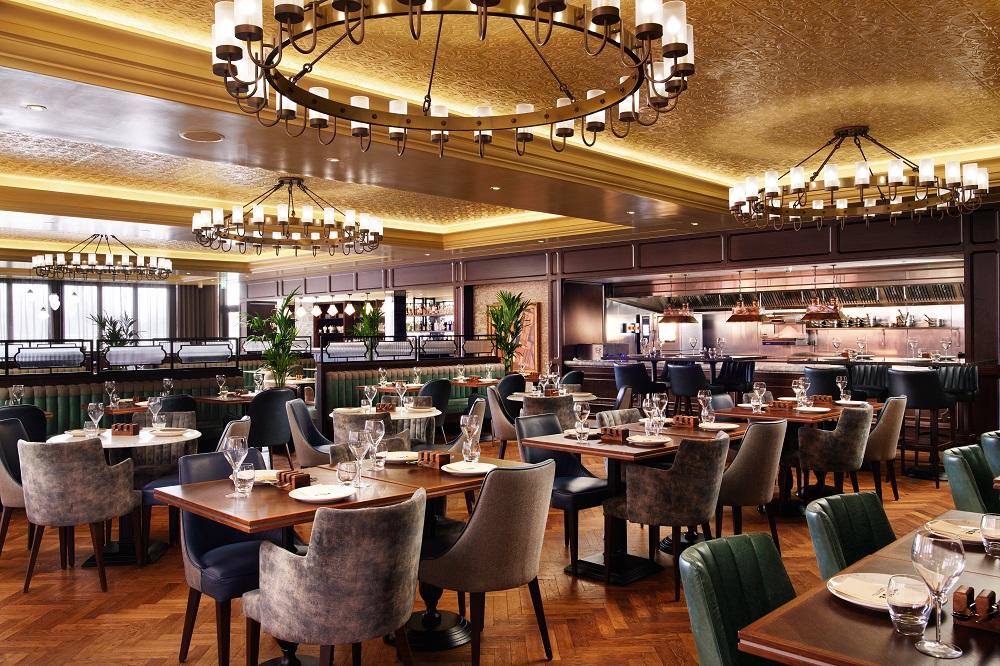 The Grand Hotel is housed in an impressive Edwardian building and offers first class service and luxury touches throughout. Interiors are opulent and airy, and there are plenty of period features throughout including including parquet flooring and a sweeping stone staircase.
With an exclusive lounge area for guests, a quirky whisky bar, a formal dining room called Hudsons and tapas-style menu in more relaxed Rise, you will find plenty to please the pallet here. If you want to be pampered in style, the original vaults have been converted into an Espa spa, which includes a pool and fitness room.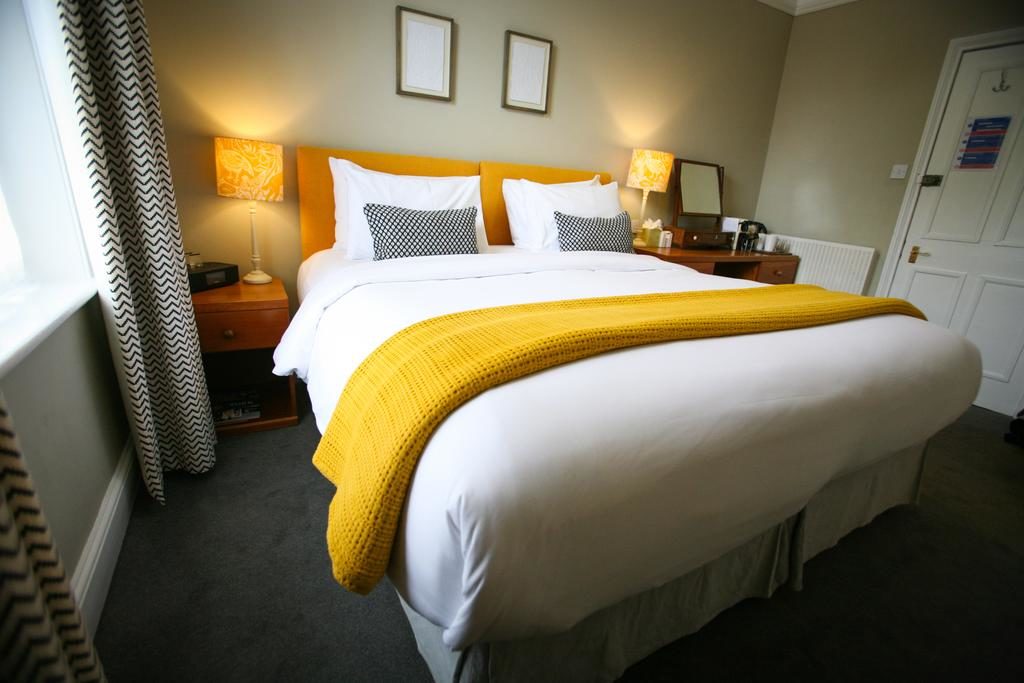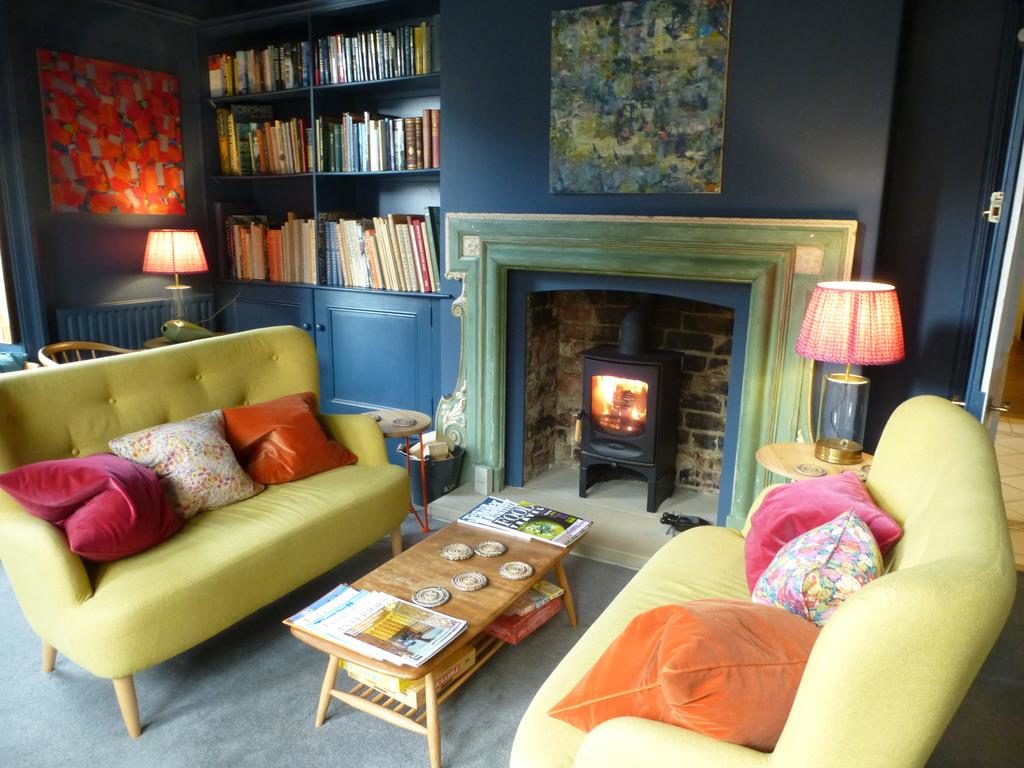 Tucked away in the historic Merchant's Quarter, this independent boutique hotel offers a feast for the senses, and is a real find in a city already so well served with high quality hotels. The Victorian red brick facade hides a cosy and intimate hotel that comes complete with generously proportioned bedrooms, a library where guests can enjoy a drink in front of the fire and a bright, airy conservatory where breakfast is served.
The ethically minded owners are intent on lowering their carbon footprint, and believe in using ethically sourced organic foods from Yorkshire suppliers. Breakfasts are filling and hearty, and although they only cater for one meal a day, visitors are welcome to put their own food in the communal fridge. Cosy, quirky and compact, The Parisi offers comfortable and convenient accommodation just 10 minutes from the city centre.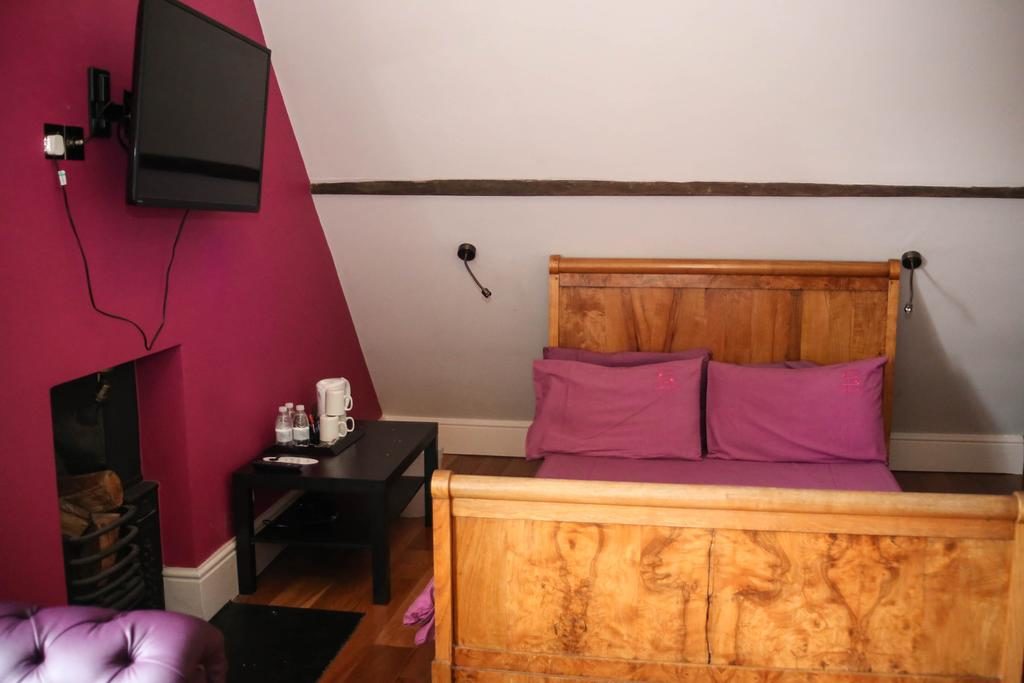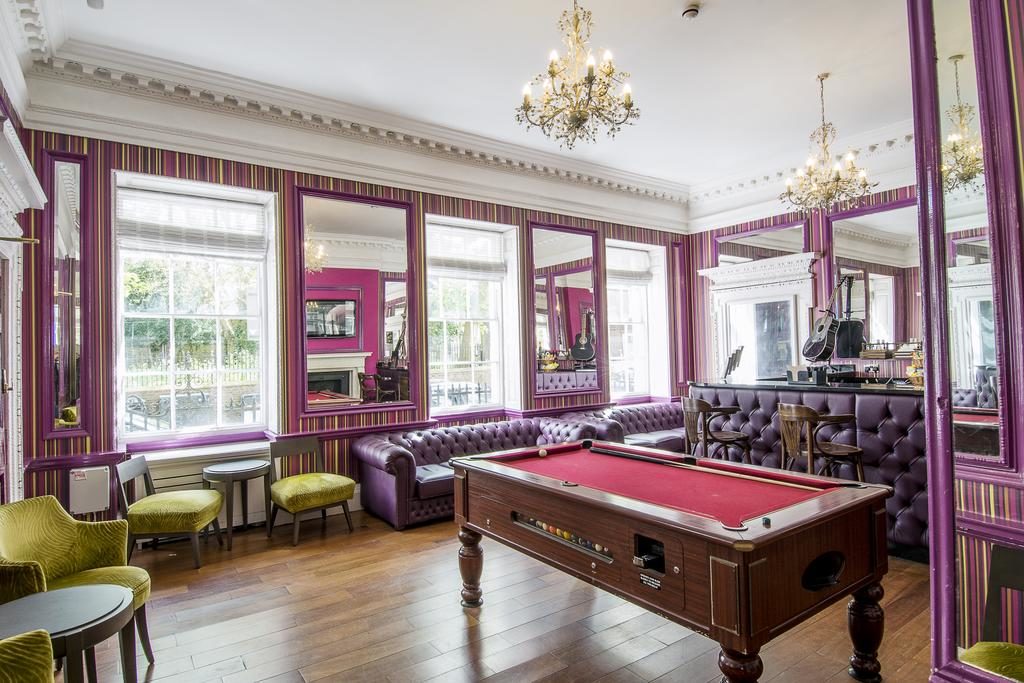 For a modern take on a traditional hostel, the Safestay York offers brightly coloured interiors, excellent amenities and a sought after city wall location.
Perfect for the more budget conscious traveller, Safestay is buzzing with activity and offers modern dormitory style accommodation for those looking to keep the costs low, or a range of double bedrooms for those wanting privacy. Continental breakfasts are served in the communal dining room, and there is a small bar area on the ground floor. If you want to mingle with your fellow guests, the 16th-century basement is home to a TV and games room, perfect for kicking back after a day (or night) out in the city.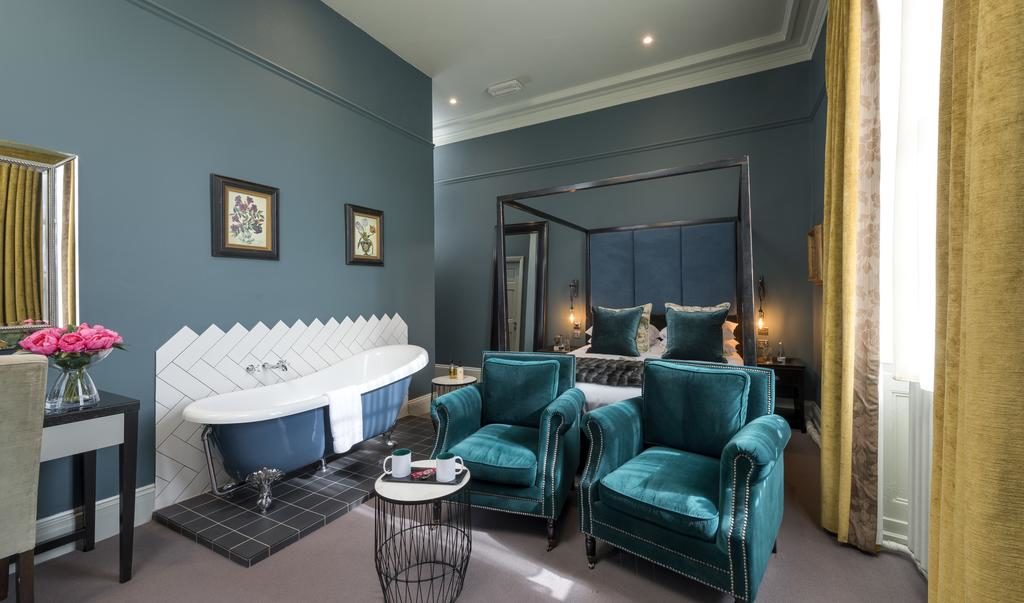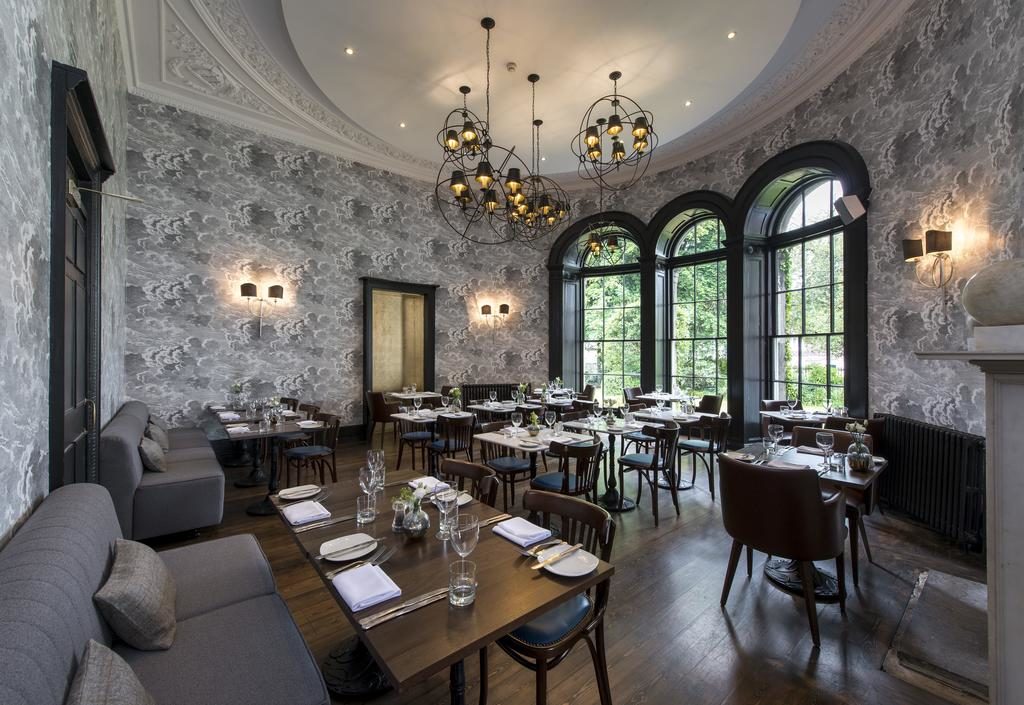 This independent hotel is housed in a Georgian mansion house in the heart of the city. Having undergone extensive renovations, it now offers smart, upscale boutique interiors, a decadent bar and restaurant area and a double AA rosette dining room.
Sophisticated but fun, the Churchill is awash with unusual design touches like bowler hat lightbulbs, a brass lit bar and lots of quirky oil paintings, as well as offering friendly and attentive staff and service. Bedrooms are cosy and well appointed, and while there are no extra amenities like a pool or fitness centre, you will be brilliantly located just half a mile from the city centre.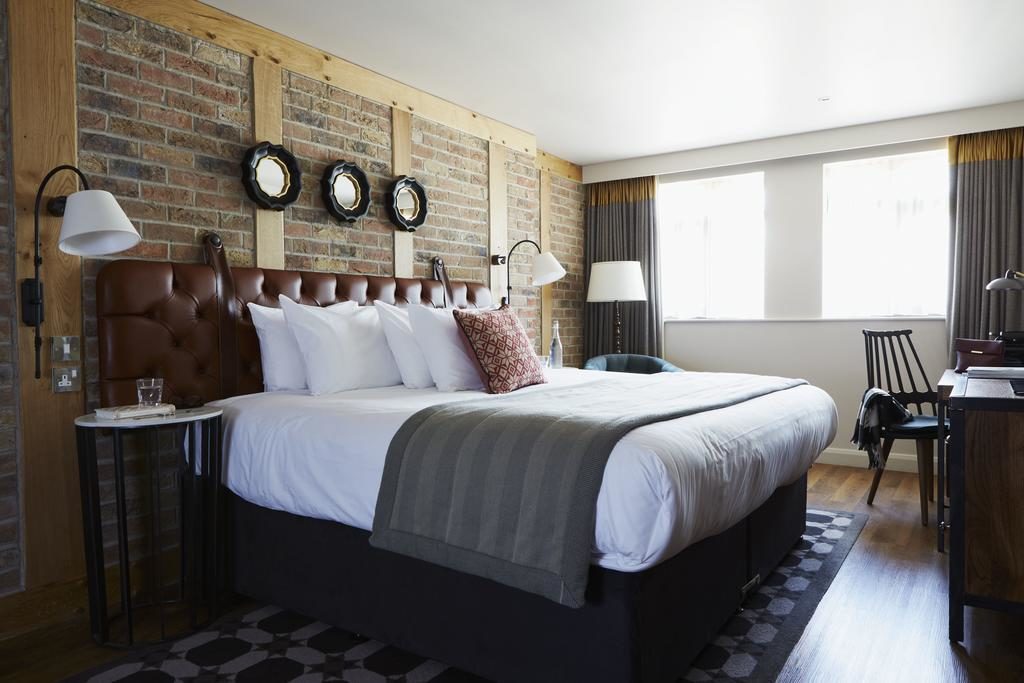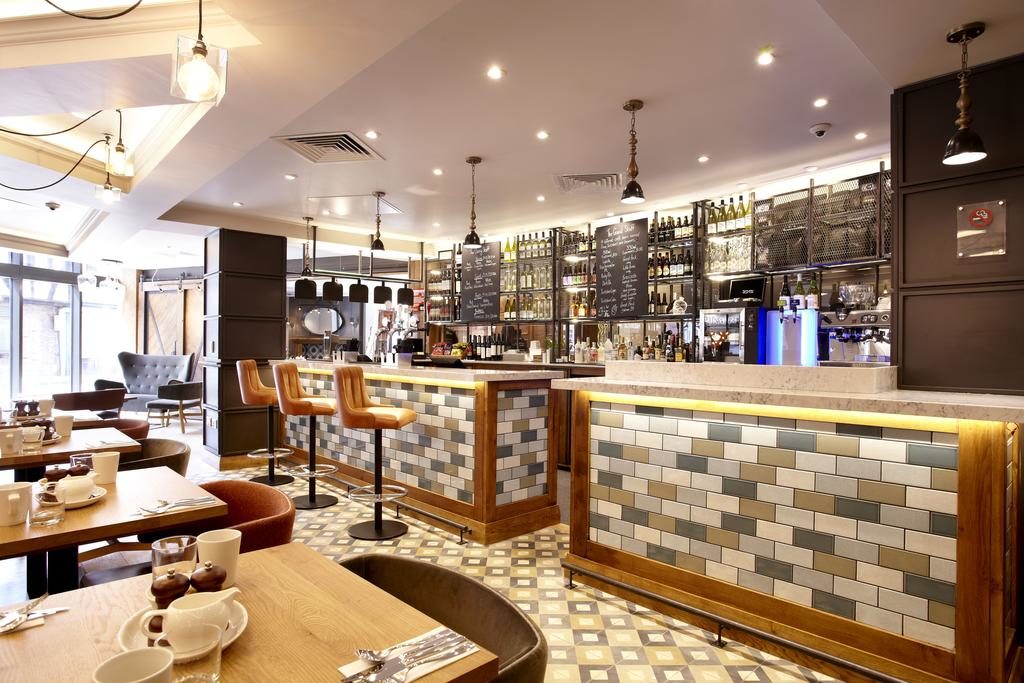 This new build, mid-range hotel offers quality accommodation and a mix of facilities. More carefully presented that some of the modern chain hotels that surround it, the Indigo references the history and culture of the city, with plenty of nods to York's thriving chocolate industry.
Bedrooms here have a industrial shabby-chic feel to them, with lots of Victorian style ornaments added for extra interest. While the hotel promises to offer fuss-free accommodation, they are actually far more stylish than many other establishments in this category. The restaurant menu is simple but well conceived, and the staff are helpful in a discreet and friendly way.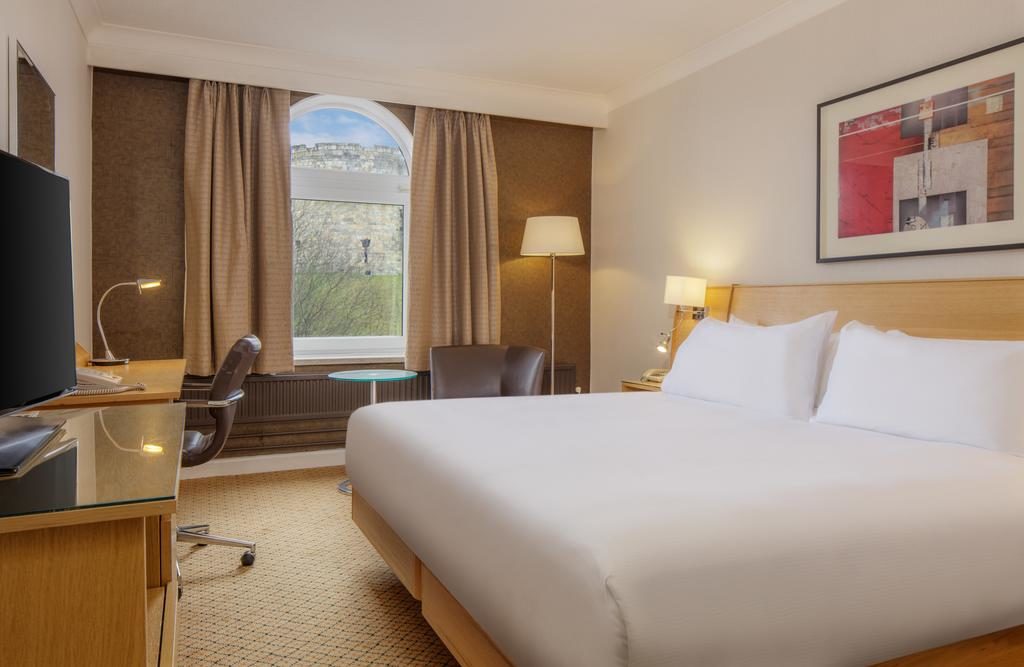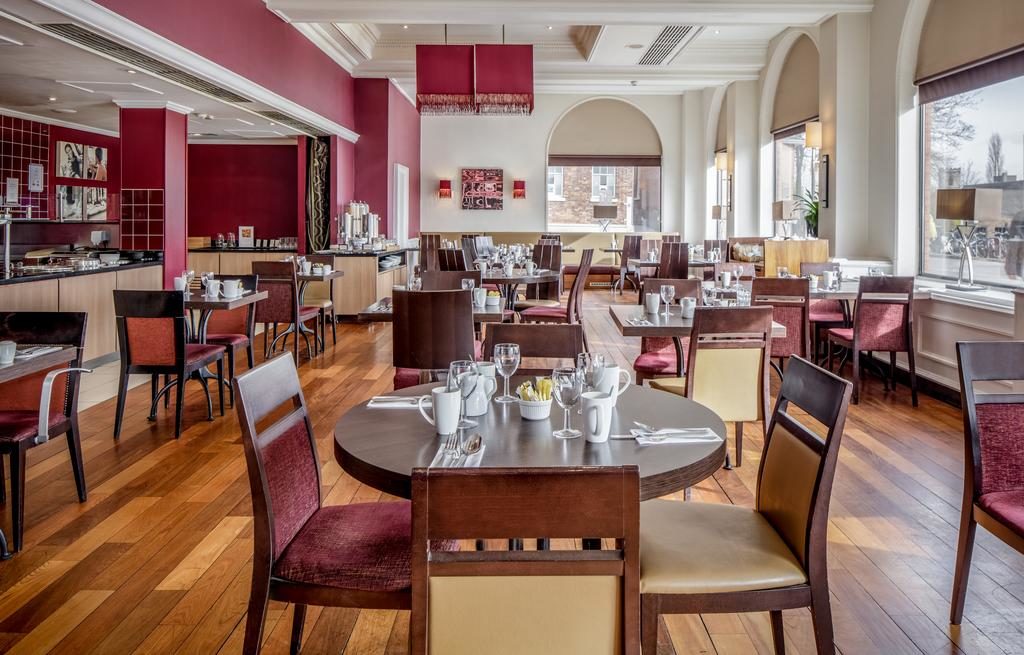 Based in the centre of the City, this hotel offers everything would expect from a Hilton group hotel. With plush bedrooms, two bars, two high quality restaurants and a host of amenities including a 24 hour gym, this Hilton hotel may not be unusual, but it is immensely good quality.
Opposite the iconic Clifford's Tower and a just a two minute walk from both the JORVIK centre and York Minster, the Hilton has well appointed bedrooms the come complete with high high quality linens and thoughtful design touches. Free toiletries, Hilton brand favourites like multi-lingual concierge staff and 24 hour room service, make this a great base for anyone visiting the city of York.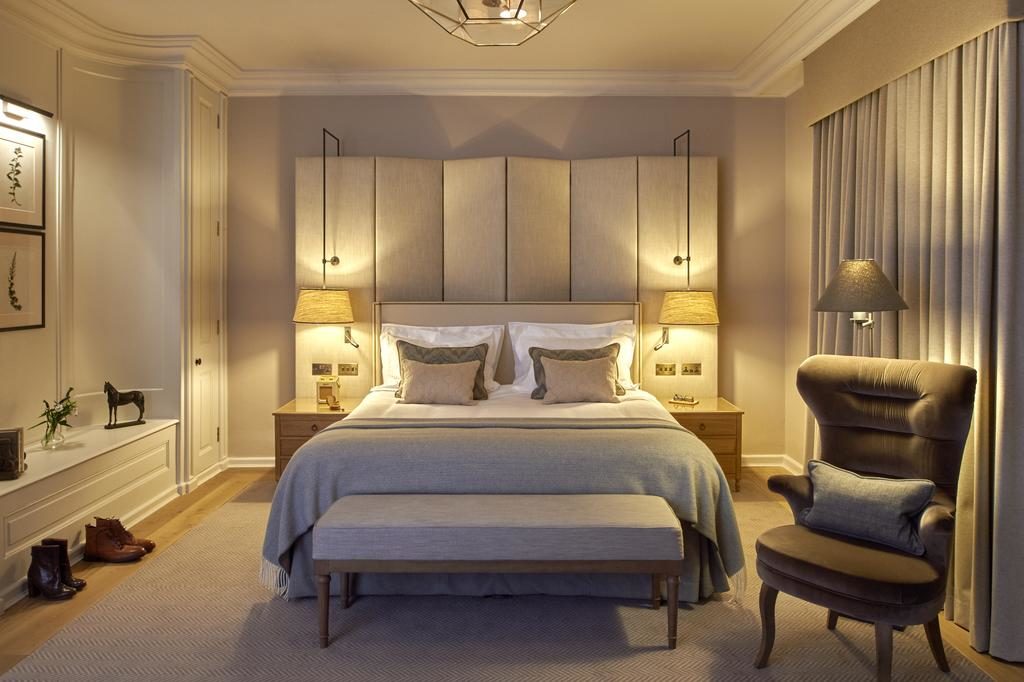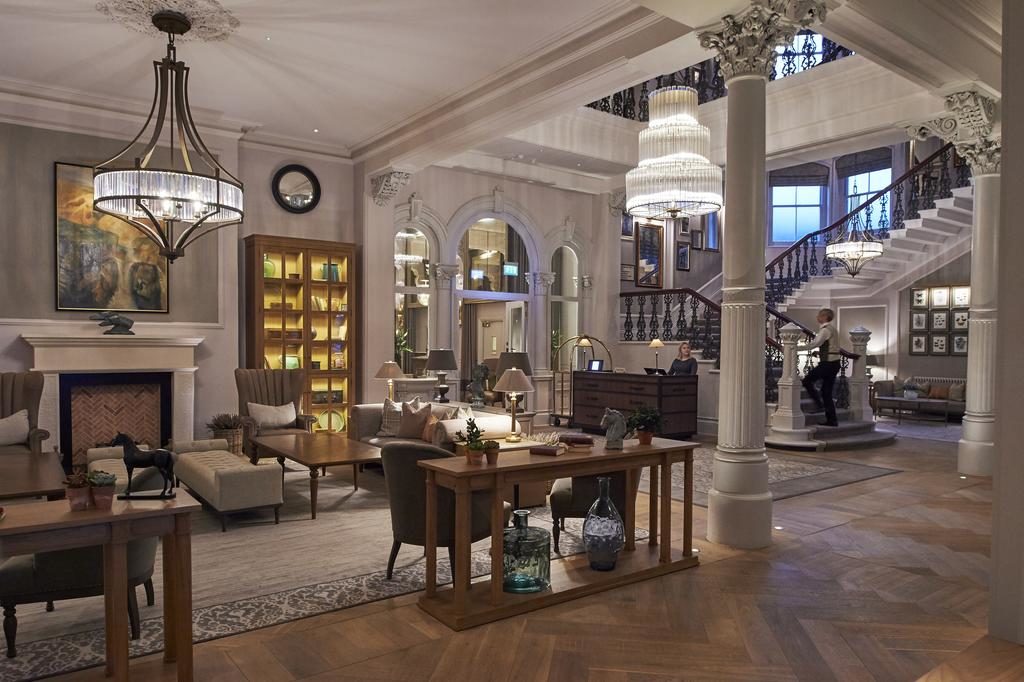 This grand Victorian station hotel has been the subject of a stylish makeover in recent years, transforming it into a bright, airy hotel with plenty of period features. An austere Victorian exterior gives way to sleek, modern decor with plenty of soft greys and velvet seating, while the good guest bedrooms are understated and soothing.
The bar and restaurant have a decidedly more funky feel, with exposed brick walls and industrial lighting, while the Refectory serves up warming Yorkshire food with a thoroughly modern twist. Located close to York Station, the Principal is easy to get to and only a short 10 minute walk from the Minster and other attractions.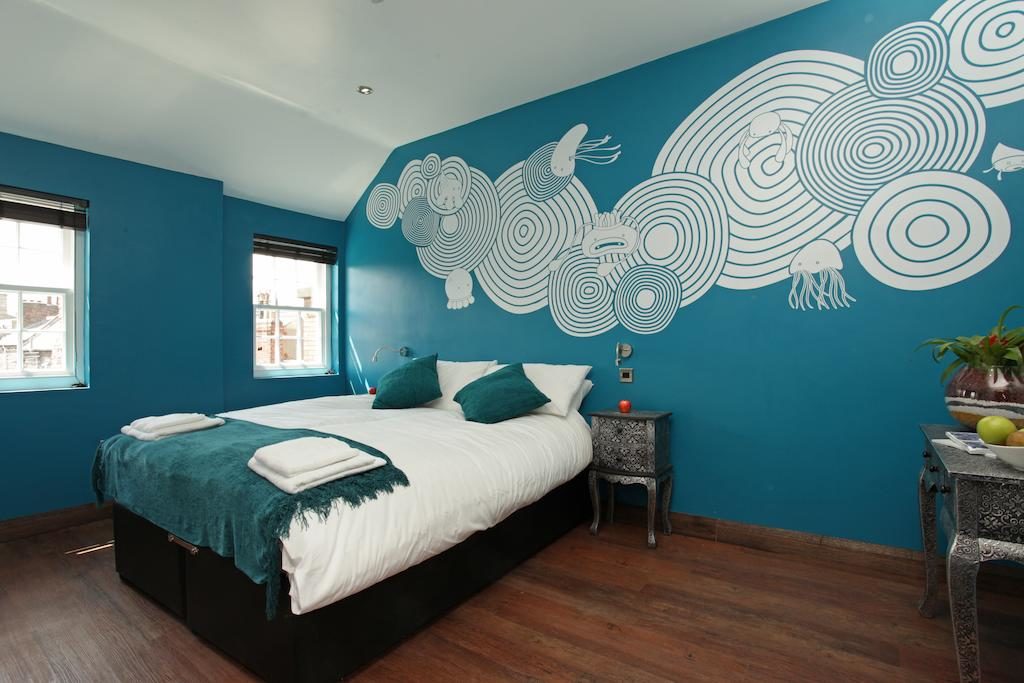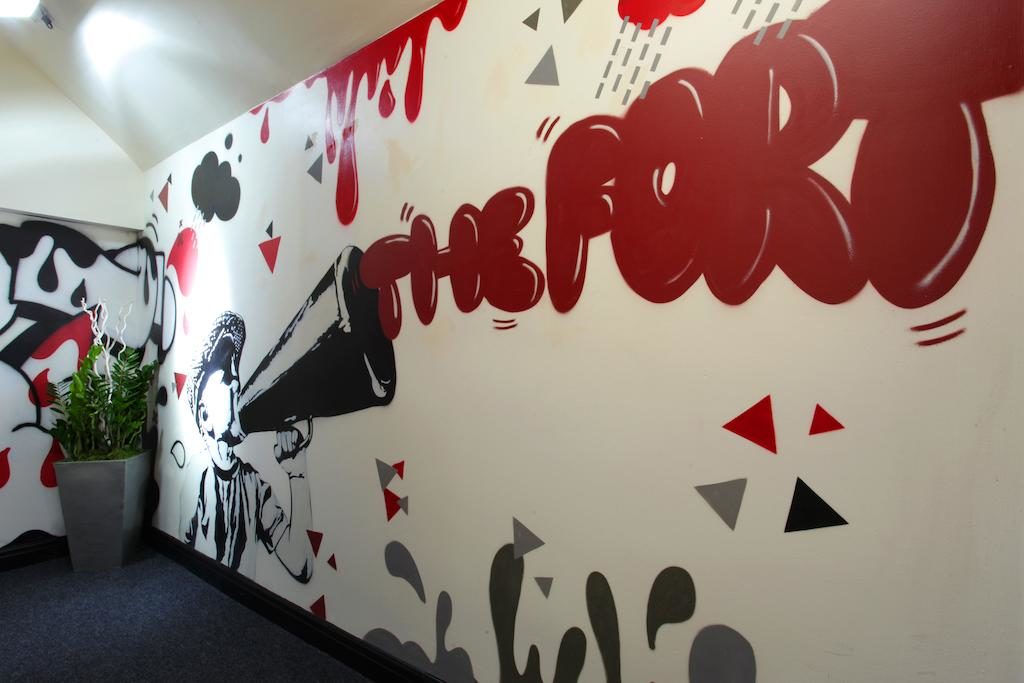 This funky hotel is hidden away in the Historic Quarter and is part hotel, part hostel, and an intriguing mix of the old and the new. Brace yourself for uber-cool interiors that involve UV lighting, monochrome wall murals and modern art works, as well as a hip, young vibe that transforms budget accommodation into something truly remarkable.
Visitors can choose from traditional dormitory style sleeping arrangements, of plump for one of the four private rooms with en-suite facilities. Location wise, The Fort is slap bang in the centre of the action, with views out across the Minster, and a lively bar just downstairs for nights out without even leaving your lodgings.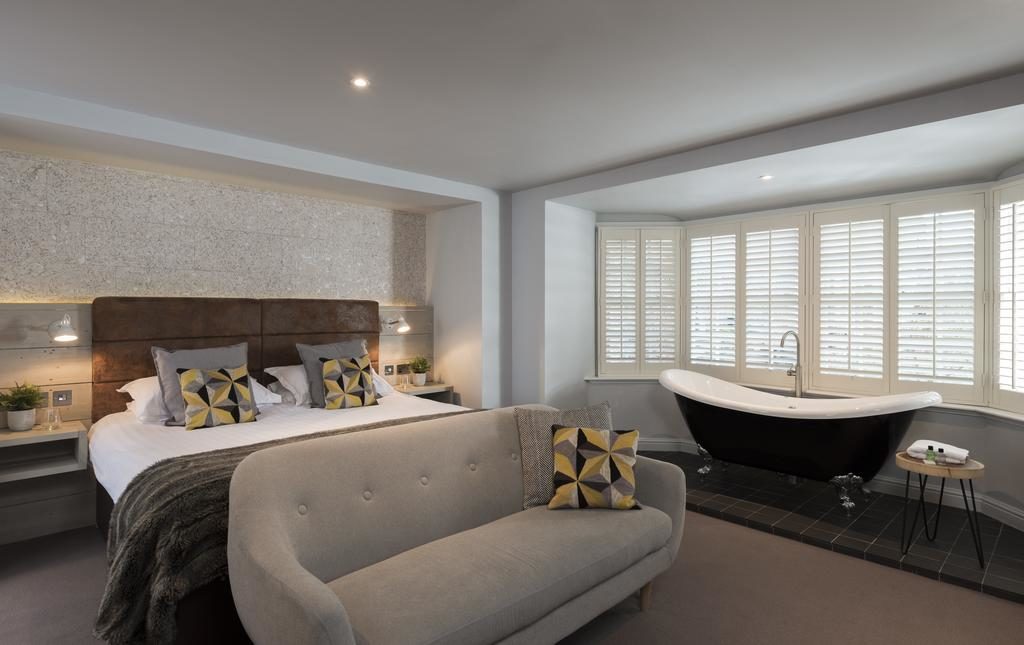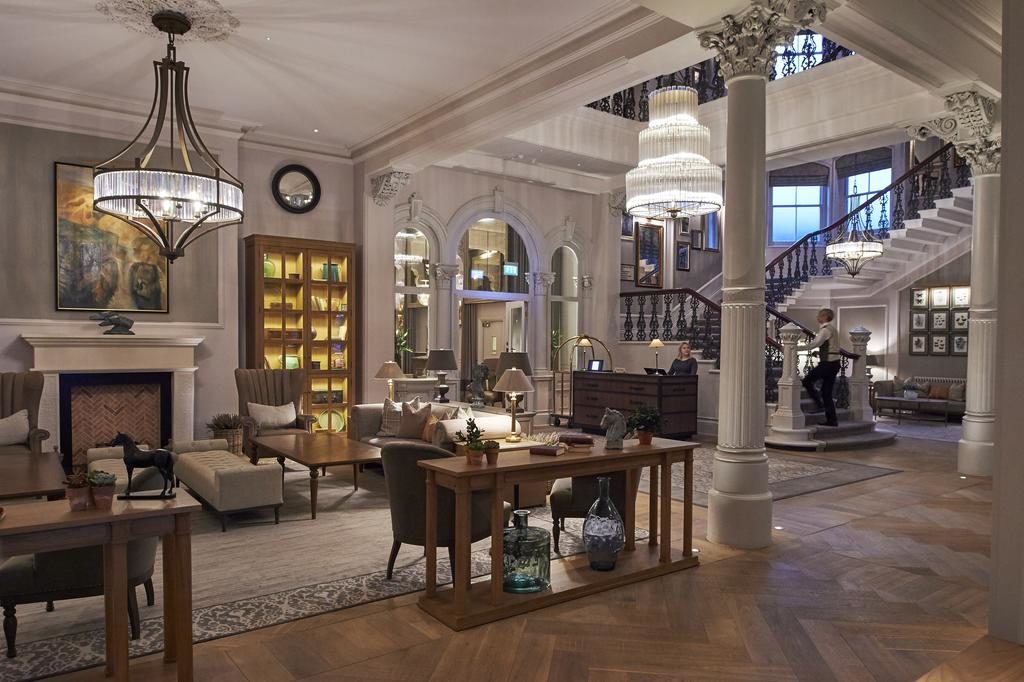 This boutique hotel is a traditional 18th century townhouse on the outside, but a stunning homage to Scandinavian design on the inside. From chandeliers made from wood to faux fur runners and "antlers" adorning the walls, you would be forgiven for thinking you have headed further north that just York when you stay here.
Bedrooms are chic and cosy, and all individually designed to include more of those Scandi touches, while the hotel also offers a rather fine continental breakfast to set you up for the day. Just a short stroll away from the city centre, you will be hard pushed not to find plenty of great restaurants, bars and cafes just a stones throw from this quaint boutique hotel with it's unusual viking charm.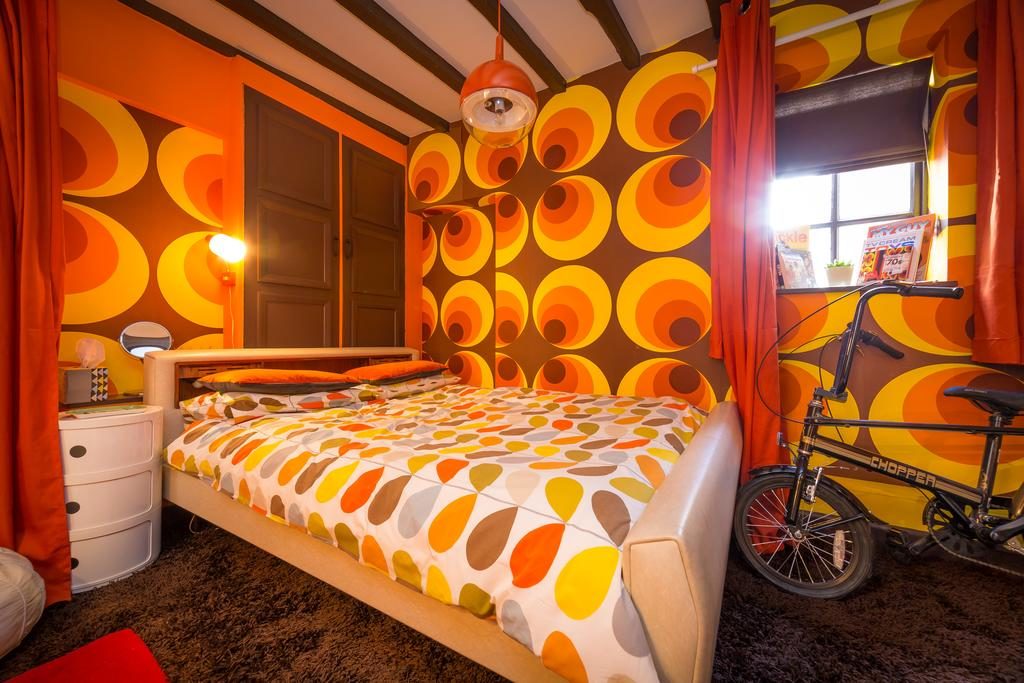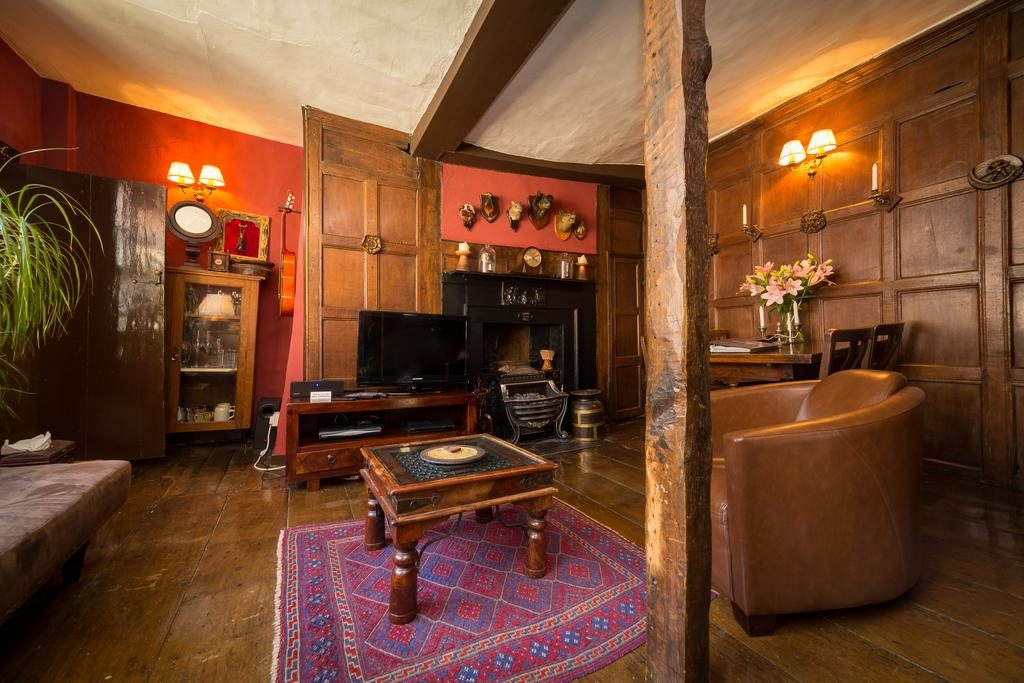 No guide to York would be complete without reference to this oddly named accommodation. What is ostensible two self catering apartments, these quirky oddities can be found tucked away in an ancient courtyard behind a pub. Each of the apartments makes a bold style statement of their own, with the Old Gallery offering 70's wallpaper, orange leather sofas and lots of kitsch accessories, while The Chamber is a medieval masterpiece complete with wonky floors and a spiral staircase.
Each apartment comes complete with all the basics you need to cook with, and location wise you are right on top of everything. For something more intriguing that the usual boutique hotel experience, The House Of Trembling Madness offers curious yet convenient lodgings right in the heart of the city.
Amar was born and raised in England and embarked on an 11-country round-the-world gap year after graduation and then became well and truly hooked. The first gap year inspired a second, which ended up being a 23-country down-the-world trip from Canada to Antarctica. Since then, Amar has spent the last 14 years traveling the 7 continents.