The fun part of pre-travel: Shopping!
Budget travel is exactly that. It's tempting to spend a lot of money before you've even left. I've tracked down the best and essential travel items at the lowest prices.
Cameras
I won't enter into the Digital SLR debate. Canon and Nikon users will always argue (I have a Nikon myself). However, the main reason I won't mention them is because I stopped using a SLR. After a year of carrying it around and worrying about my lenses I stopped bothering. Now I have a point and shoot and a GoPro. The compact camera I have for general use; nights out, tours etc. I'd recommend the Panasonic Lumix range. Depending on how powerful you want to go, they start at £65 and you can get a decent one for £100.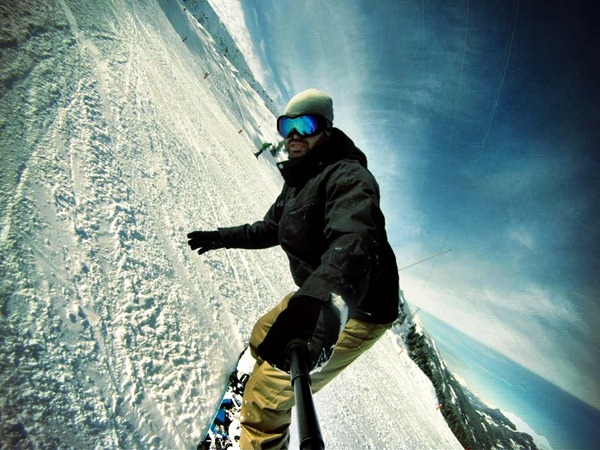 The GoPro I use for every outdoor or adventure activity for both pictures and video. Mine has been through the likes of bungee jumping, scuba diving, snowboarding and has been dropped, dunked, headbutted by a rock, and still works perfectly fine. You can pick your own GoPro up for about £200. Want to see how awesome they are? Check the video out below and the image above is one I took whilst snowboarding in the Alps.
Amazing right? You can get the full details on Amazon!
Travel Guides
Two main choices here: Lonely Planet and Rough Guide. Having used both I would recommend the Lonely Planet travel guides. No travel guide is ever going to stay up-to-date however I have found Lonely Planet to be far more accurate.
For those travelling Asia: Southeast Asia on a Shoestring. The brand new Thailand guide is also very good. For Australia I would suggest either East Coast Australia or the more bulky Australia Lonely Planet guide. Those heading to Latin America I would strongly recommend the newer Rough Guide to South America on a Budget.
Travel Towel
Lifeventure do some great travel products and one of their best is the travel towels. Light, compact and quick dry, they are perfect for travelling.
Lifeventure do two sorts of travel towels: Soft-Fibre and Micro-Fibre. Soft Fibre is thinner and lighter but the Micro Fibre has more of a towel 'feel' to it. Depends on whether you want to balance home comfort vs. weight and size.
For men an extra large towel will be sufficient (a large won't fit round your waist) and you can get the Soft-Fibre and Micro-Fibre options.
For the ladies, a giant towel in Soft-Fibre or Micro-Fibre would be best to properly cover your modesty. The even do it in pink!
Travel Locks
Knowing your backpack or suitcase is secure is one less thing to be concerned about which is why it's important to have a great travel lock. Firstly, you don't want to be worrying about losing keys so always get a combination lock. Secondly, you want a TSA approved lock. This means that if airport security wants to check your luggage they can do it without smashing open your locks.
That being said the best travel locks are the Lifeventure TSA 3-Digit Pack Lock or 4-Digit Pack Lock.
Your luggage may be locked up but what's stopping someone from walking off with the whole thing? A great deterrent is a Mini Cable Lock. Loop it through your bag lock and attach it to your bed frame, door hinge, pipe, another backpack or whatever you can find!
First Aid Kit
Golden Rule: Safety first. This means making sure you are covered when it comes to a travel first aid kit. You have several options available to you depending on how much room you have and the kind of activities you will be doing. If you want something more heavy duty and are planning on being off the beaten track you will want something like the Solo Traveller or the World Traveller. Something a little more basic is the Trek and more midrange would be the Explorer.
If you are going to be travelling remote parts of Asia or South America it would be advisable to buy a sterile kit. Do you really want to trust the needles? I would recommend the sterile kits by Lifesystems or Care Plus. Lifesystems also do a mini one too!
Silk Sleeping Bag Liner
There is nothing worse than getting to your guest house or hostel and seeing some rather dubious bed sheets. A silk sleeping bag liner is a great remedy. It weighs nothing, is compact and is comfortable to sleep in when it's hot. It's also a good protection against mosquitoes.
There are a few brands out there like Sea to Summit. Whether you prefer a mummy or rectangle design is up to you. I opted for the rectangle as I like the leg room but some people like to feel snug. I would exercise some caution over buying cheap sleeping bag liners from EBay. These can have bad stitching and the colours may run.
Backpack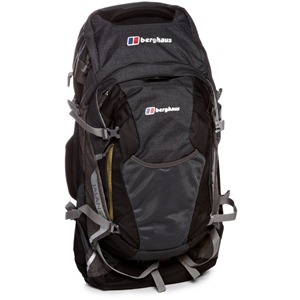 Probably one of the most important things you will buy for your Gap Year is a backpack for travel! There are some important things for you to know. Firstly, you want a travel pack not rucksack. What's the difference? Rucksacks tend to be top loaders whereas a travel pack is one that zips all around and opens like a suitcase. The latter is far more convenient. Secondly, the backpack picks you, you don't pick the backpack. You must go into a Millets or Blacks and try it on and get a feel of it. Then hop online and buy it cheaper!
I firmly stand by the Berghaus brand. I personally have the Berghaus Jalan, which is a great backpack, well designed and ideal for guys. If you are a tall woman might be worth looking into this one too as the women's version may not fit you properly. For the ladies try the 55+15 or the 65+15.
It is also well worth looking at the Osprey Farpoint, Berghaus Verden and Berghaus Torridon.
Mosquito Gear
They are pesky little things so you should do your best to avoid being bitten.
Discuss your needs with your travel professional as to whether you will need a Mosquito Net. You will need a Hanging Kit to go with it.
Deet based products at 50% strength are scientifically proven to be the most effective mosquito repellent. No more and no less. Try the Nomad or Lifesystems spray.
Camera Memory Cards
You might have a small camera card that has done its job so far but you will be far more trigger happy with your camera when you are travelling. There are lots of brands out there including some cheap ones but photos are forever and I would never want to risk my photos vanishing. I only use SanDisk products as a good balance between price and quality.
For SLR users you will want a decent compact flash card. At the very least an Ultra II in 4GB or 8GB. If you have a decent SLR or just want to ensure your camera is writing images at an optimum try the SanDisk Extreme III
( this is what I use). Get either two 4GB or an 8GB.
For compact cameras depending on what card it takes, you would do well with the SanDisk 4GB SDHC or the SanDisk microSDHC 4GB Card. Double check you are buying the right card for your camera. For example, Sony cameras will take either a Memory Stick Pro Duo or a Memory Stick M2 Micro.
Power Monkey
You'll never be without power with a solar powered Power Monkey. You may not have heard of one of these nifty little gadgets but they are a genius invention. If you're somewhere remote you can still keep your electronic devices charged up! Read the product description, you'll see what I mean!
Amar was born and raised in England and embarked on an 11-country round-the-world gap year after graduation and then became well and truly hooked. The first gap year inspired a second, which ended up being a 23-country down-the-world trip from Canada to Antarctica. Since then, Amar has spent the last 14 years traveling the 7 continents.