Whether traveling for pleasure or business, Seattle is a great city to visit any time of the year.
Pleasant climate, beautiful beaches with idyllic views, numerous forests around the city, pleasant and hospitable people, numerous attractions, and general outdoor lifestyle made Seattle one of the 10 best places to live in the USA, according to the U.S. News.
From the Space Needle, Museum of Pop Culture, and The Seattle Great Wheel to the Woodland Park Zoo, Chihuly Garden and Glass, and many other attractions, you won't be short of places to visit.
Continue reading to find your perfect hotel to stay in a while visiting Seattle at our list of the best hotels with balconies in Seattle.
The Best Hotel Rooms With a Balcony in Seattle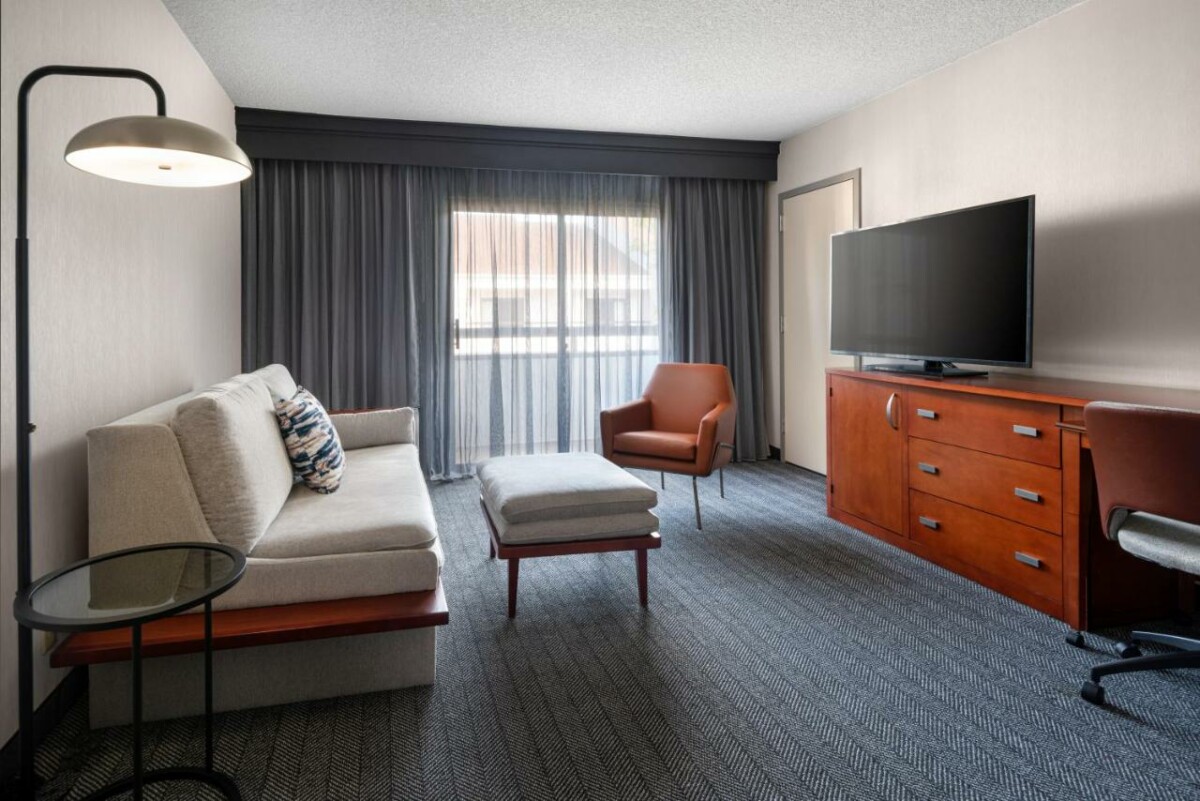 Need a great hotel to stay on a business trip or while recreationally visiting Seattle? Courtyard Seattle Tukwila is sure to enhance your experience of staying in Washington.
Shuttle service to and from Sea-Tac International Airport is available, making arriving and departing from the hotel a breeze. Surrounded by the beautiful and soothing ambiance of the hotel, you will certainly not be disappointed with the various contents during your stay.
In a stunning courtyard, this accommodation has seating around the fire pit where you can relax with a wonderful view of the surroundings, or if you are more the type who relaxes with a workout, it has a fully equipped fitness center.
Decorated with a combination of modern trends and sophistication, each room offers complete comfort and convenience in, which you can enjoy surrounded by soothing wooden tones. In addition to the beautiful interior, each guest room has luxury bedding with crisp linens and fluffy pillows, free Wi-Fi, and flat-panel TVs.
You can dine a la carte or American breakfast in the first-class The Bistro restaurant on-site or through room-service while enjoying the beautiful view from the private balcony.
The hotel is located only a 12-minute walk from Southcenter Mall and within a 3-mile radius from Starfire Sports Complex and Westfield Southcenter mall.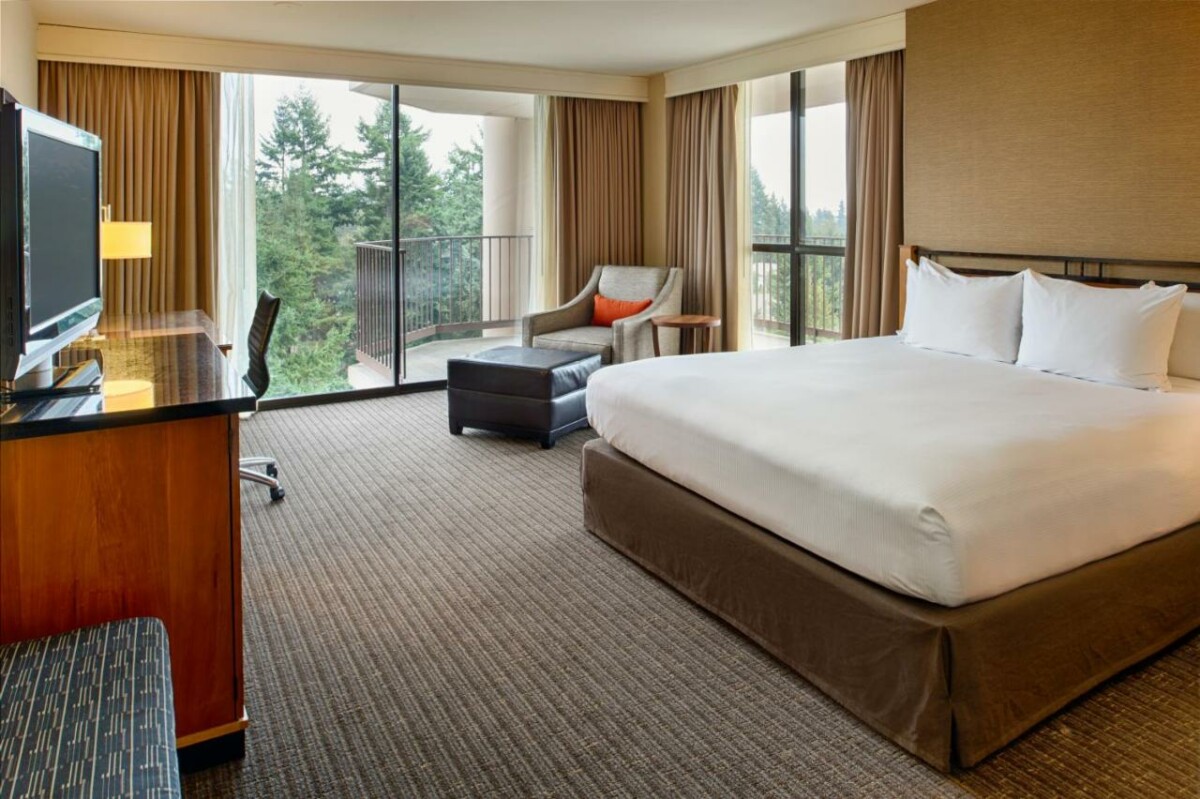 Just minutes away from Sea-Tac International Airport, situated is the luxurious DoubleTree by Hilton Seattle Airport complex.
Exuding special sophistication and incomparable luxury, the interior of the lobby, bars, and guest rooms will not leave you disappointed.
Perfectly away from the hustle and bustle of the city, during your peaceful stay, you can enjoy a variety of activities such as swimming in the outdoor pool, hot tub, or playing a golf simulator, and training in the fully equipped fitness center.
Each room offers luxurious all-inclusive amenities, from luxury bed linens and quality toiletries to a beautiful view of the mountains from your private balcony.
Have breakfast at the Coffee Garden Restaurant, and have lunch or dinner at the Seaports Lounge – a luxurious on-site restaurant.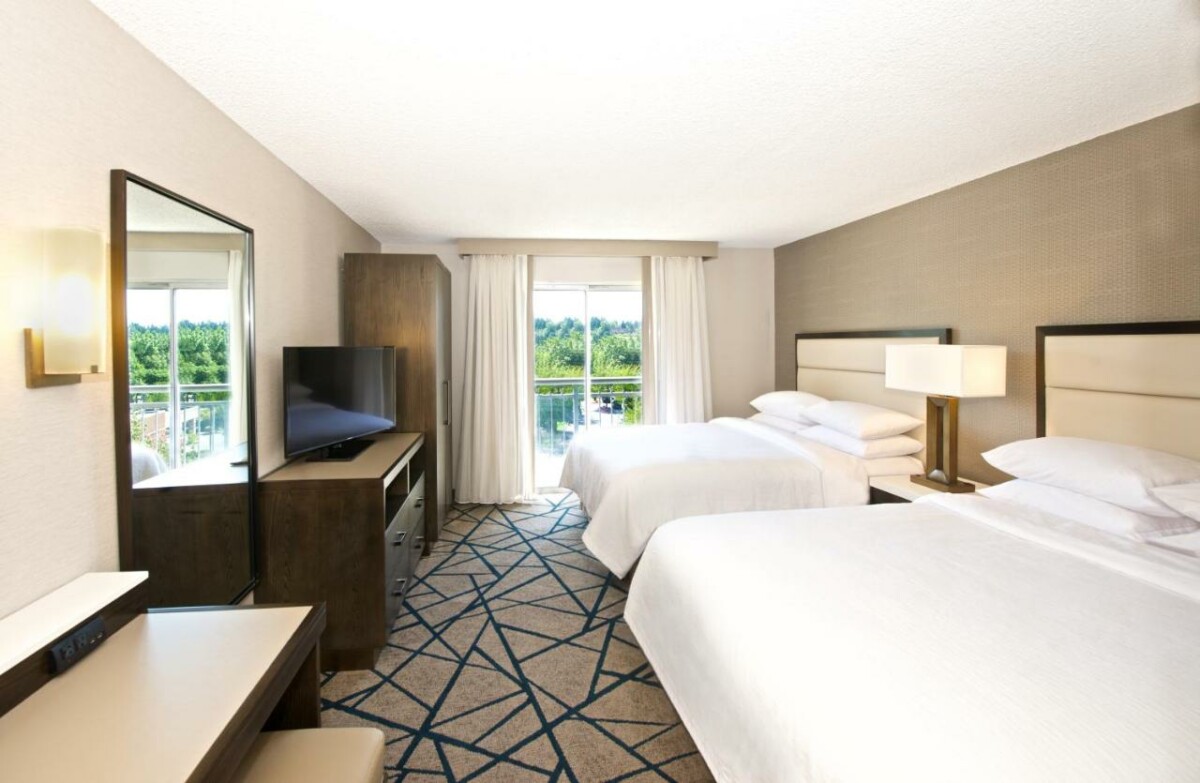 Are you looking for a quiet vacation away from the hustle and bustle of the city yet close enough to the popular tourist attractions you want to visit?
Embassy Suites by Hilton Seattle Bellevue is the perfect place where you can rest and have fun with numerous activities at the same time. Relax in the indoor pool or whirlpool, train in the fitness center, or completely pamper yourself with available room service as desired.
Enjoy sophisticatedly furnished rooms with luxurious amenities and a beautiful view of nature through private balconies. Specializing in Pacific Northwest cuisine, Cascades Restaurant & Bar offers a variety of food from seafood to burgers and famous wines.
The hotel is located in Eastgate Business Park, a short drive from downtown Seattle and walking distance from Pike Place Market, as well as the famous Seattle Waterfront.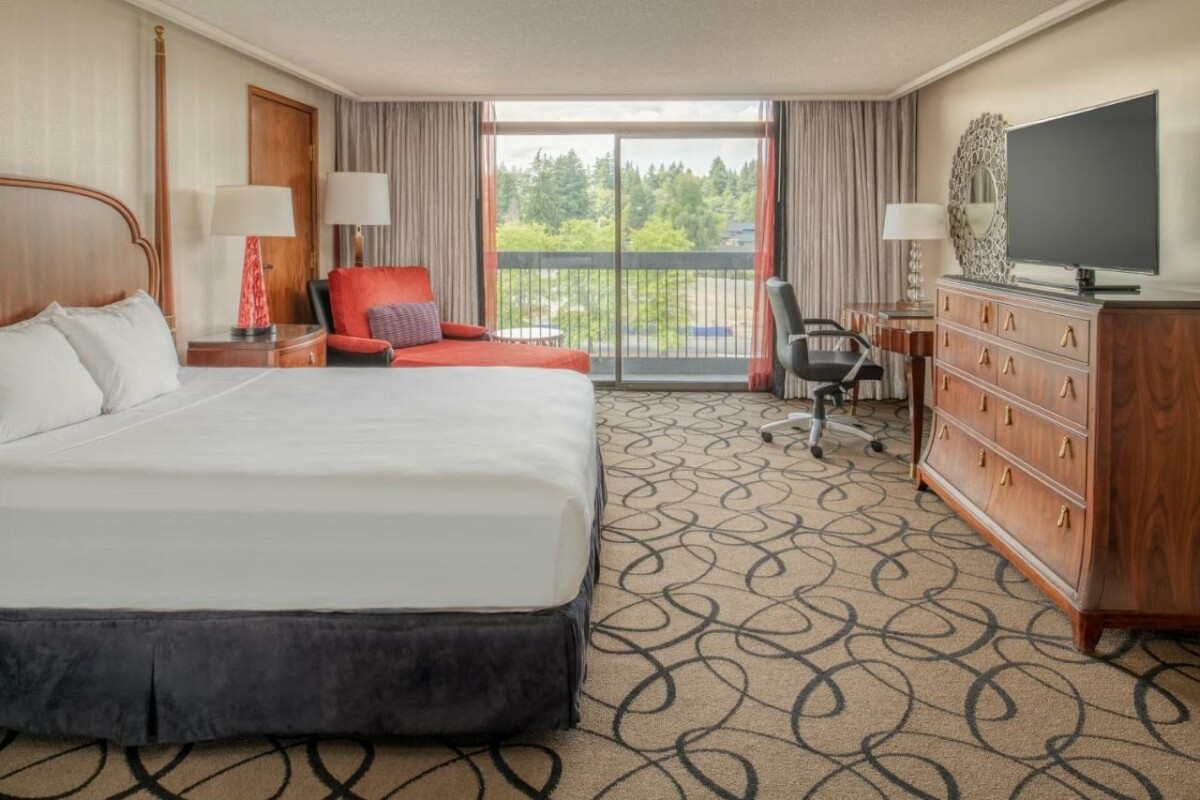 Located just outside of Seattle, in the dynamic neighborhood of Bellevue, this Hilton Bellevue hotel is a true retreat for the soul at any time of the year.
The luxurious exterior and the interior will certainly keep your attention at the very entrance to the hotel, while the modernist style with wooden finishes is visible at every corner.
It contains a seasonal outdoor pool, hot tub, fitness center, business center, and meeting rooms. Each accommodation is made with the aim of making your stay as comfortable as possible and based on this, numerous amenities are at your fingertips in all guest rooms.
Private balconies offer views of the stunning city. You can dine in Solarium Kitchen & Bar, where you can find the best specialties and dine in a pleasant facility surrounded by calming tones, while in the coffee bar, you can find Starbucks coffee.
Only 10 miles from downtown Seattle, the hotel is in a prime location with easy access to Bellevue Botanical Garden and Downtown Park.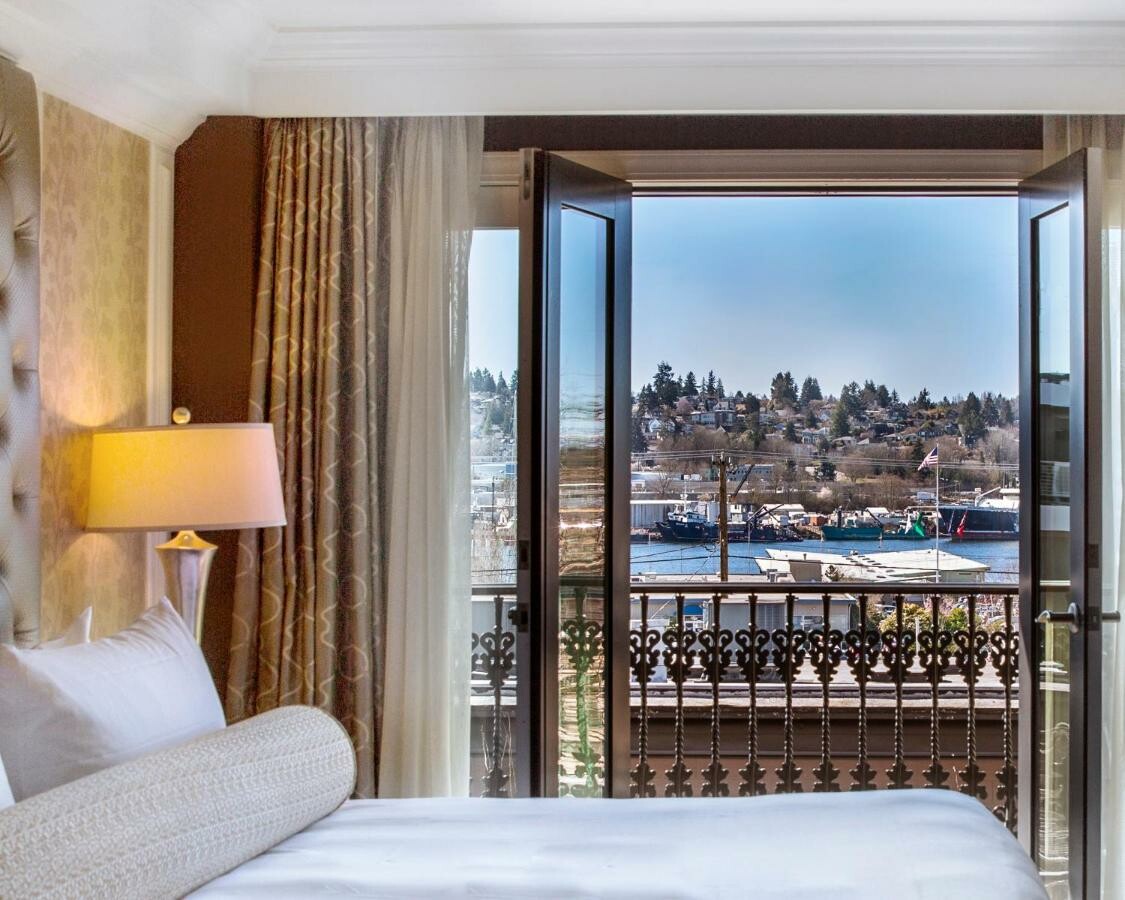 Whether it's your first time visiting Seattle or you need a little getaway from the everyday routine, Hotel Ballard is surely one of the most beautiful boutique hotels you can come across in this area.
All 29 elegant guest rooms are made with special attention in 4 different shapes, all with the aim of making your stay as comfortable as possible.
Sophistication and luxury associated with convenience and comfort are found at every step of the hotel. You can enjoy the view of the stunning Olympic mountains from the roof terrace or your balcony.
You can relax in the superb and pampering Olympic Spa center, while you can eat food from different parts of the world made by the best chefs in the Stoneburner Restaurant.
The hotel is located along Ballard Avenue, full of interesting shops and delicious restaurants, all very close to your reach.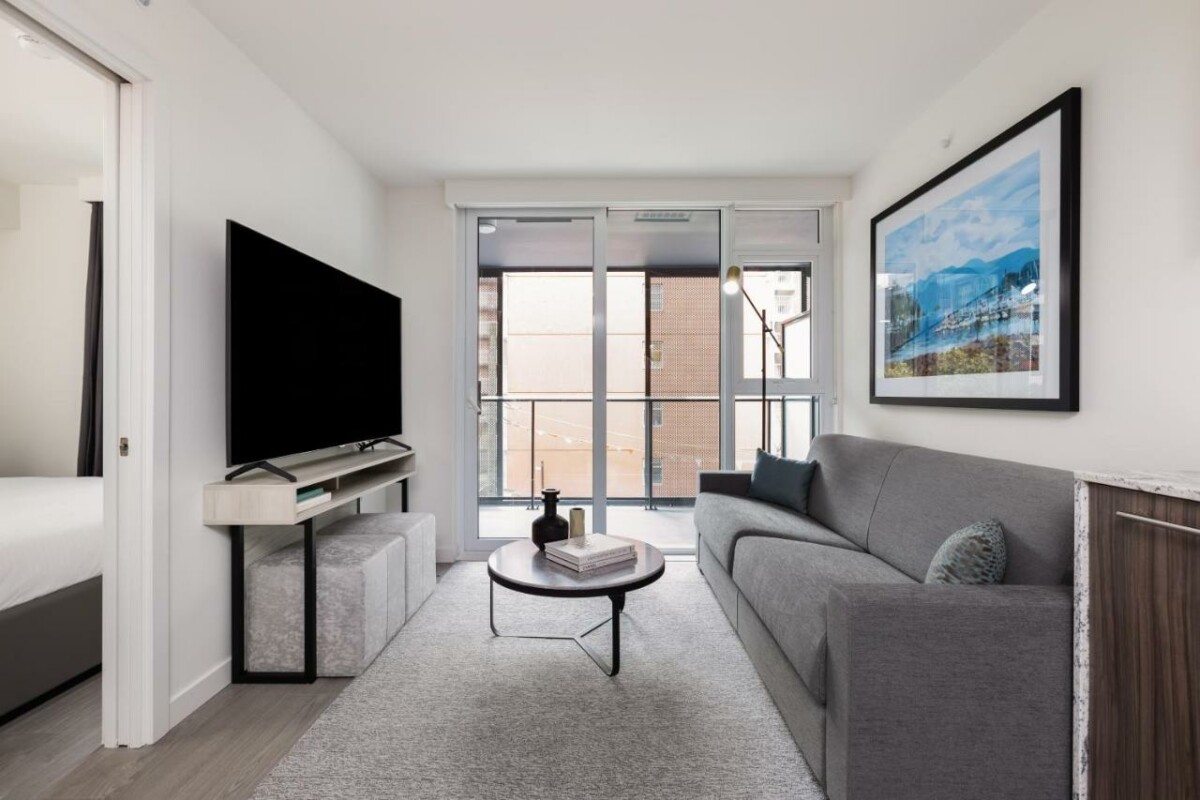 From the dynamism of the city itself to the rising coffee culture and famous sports teams, Seattle is a city of different neighborhoods where you can see all kinds of entertainment and attractions.
Located in one of the most exciting parts of the city, Level Seattle – South Lake Union is a great place to stay, whether for business or pleasure.
Whether you want to stay just one night or more, the hotel offers numerous suites with kitchens, quality beds, and balconies with an interesting view of the city.
The hotel also has an indoor pool, seasonal outdoor swimming pool, hot tub, fitness center, sauna, and sun terrace. In addition, the Space Needle, Pike Place Market, and Seattle Center are very close to the hotel.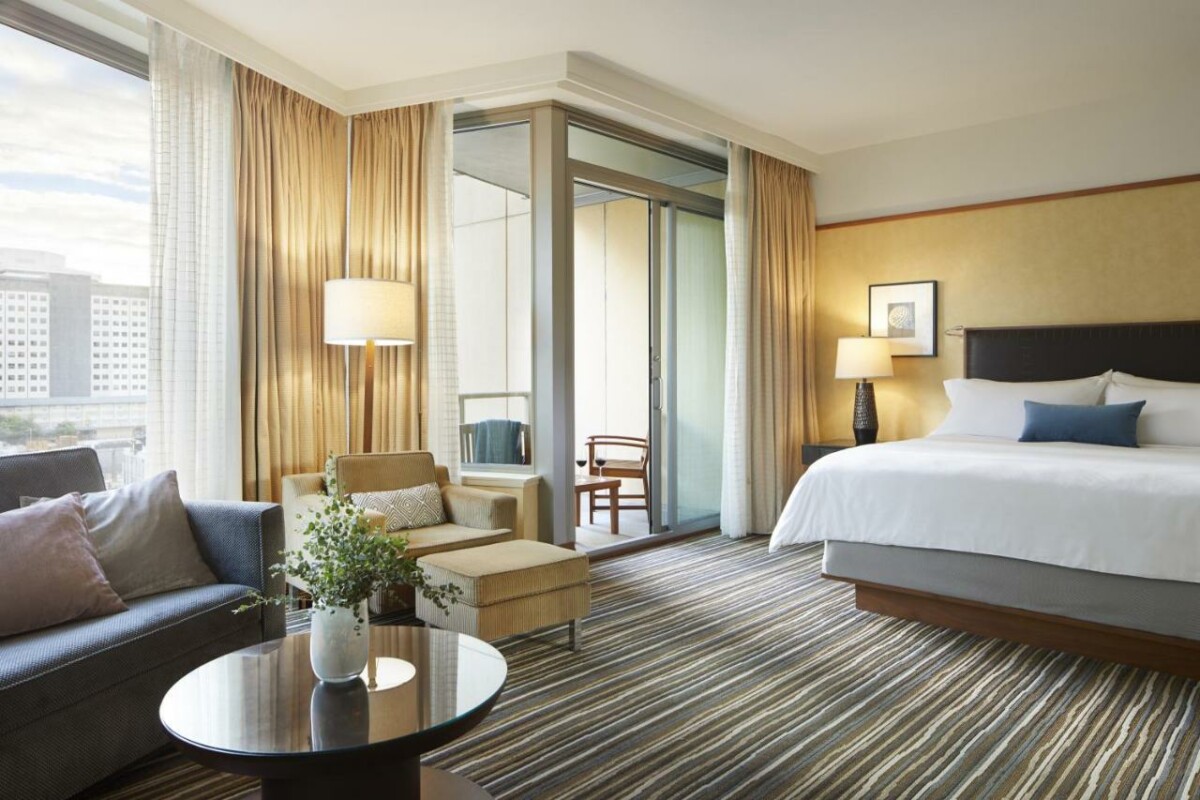 Located in the heart of Seattle, the Pan Pacific Hotel is everything you need for a perfect, stress-free vacation.
Unparalleled hospitality with Pacific Northwest experience and luxurious design of the hotel with luxurious design of all guest rooms are here to make your stay in Seattle memorable.
Each of the 153 spacious guest rooms, along with 27 suites, offers complete comfort with natural light coming through the floor-to-ceiling windows overlooking the city and wood finishes in the room design.
Huge European-style bathrooms with deep soaking tubs allow you to pamper yourself throughout your stay, while the view from the balcony of the Space Needle and other top sights will surely keep your attention.
Award-winning restaurants and bars are here to provide you with a variety of culinary experiences that you will fully enjoy on-site at Pan Pacific.
The hotel's location in Seattle offers a variety of possibilities for things to do during your stay. Pike Place Market and The Space Needle are just a few steps from the hotel, as well as the entire downtown area of ​​this city, which certainly has a lot to offer.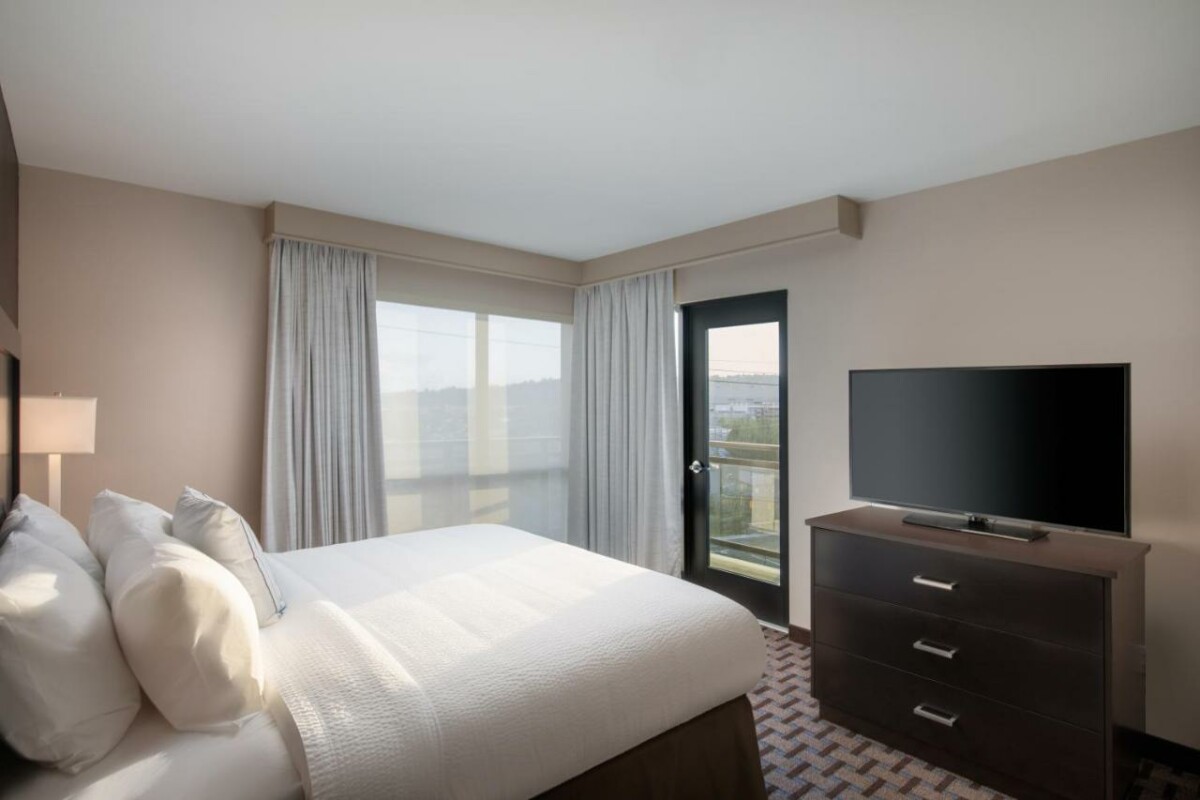 Residence Inn by Marriott Seattle South/Renton is a AAA 4-Diamond approved hotel with all the amenities needed for a carefree stay.
When you set foot in this hotel, all care is left to the hotel's incomparable service, which, in addition to all available features, will surprise you day after day.
From a full-equipped fitness center to the perfect hot buffet breakfast that awaits you every morning, your stay at this Renton hotel will surely mark Seattle in a positive way.
Each guest room and suite is decorated according to the latest trends, from luxurious bed linens, fully-equipped kitchens, sofa beds, and free high-speed Wi-Fi to the beautiful view from the private balcony.
The hotel is located only 10 miles from both Sea-Tac International Airport and King County International Airport/Boeing Field, making your arrival at the hotel very convenient.
Nearby is the Tukwila Family Fun Center, where you can find numerous interesting things to fill your free time with.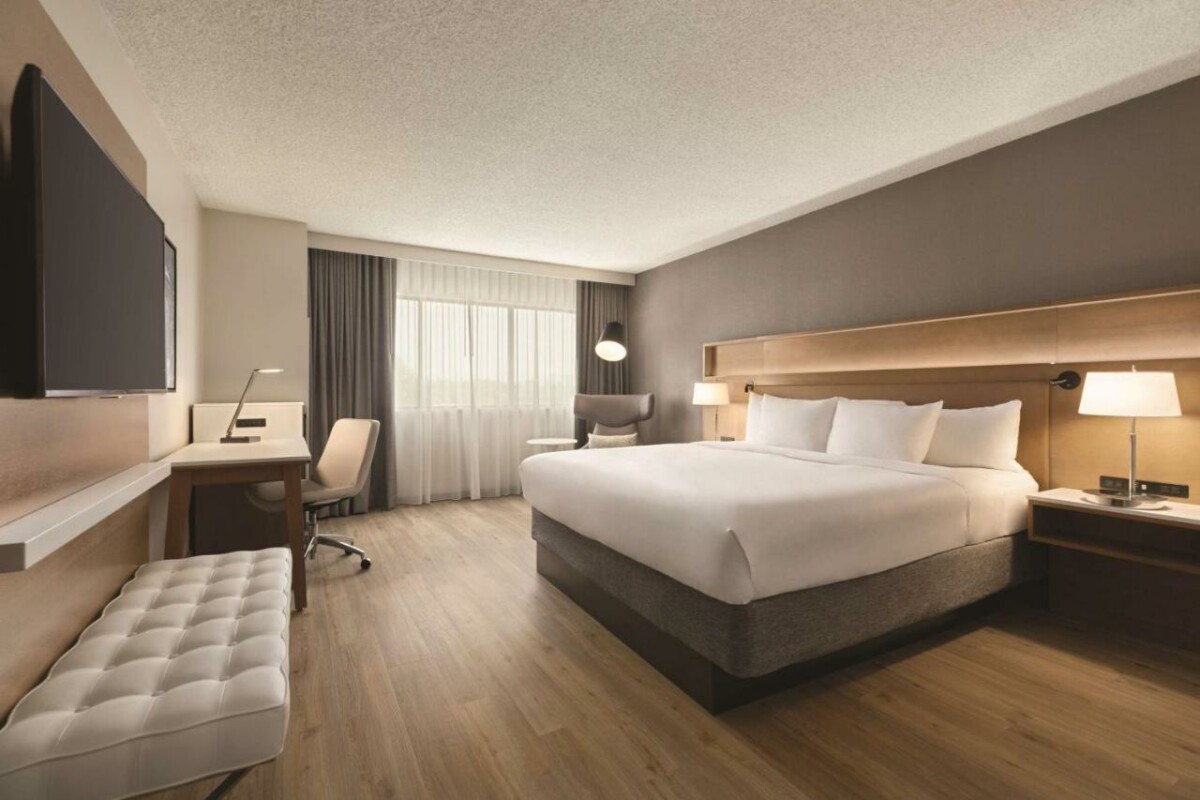 Located right across from Sea-Tac International Airport, the Radisson Hotel Seattle Airport is the perfect place to recharge your batteries, rest, or stay during a business trip.
From the fully equipped fitness center, heated indoor pool, and perfect breakfast to the rooms designed in soothing tones and with a touch of sophistication, it is guaranteed that you will return from Seattle completely rested.
Each of the 204 elegant rooms is extremely spacious and has a Simmons Beautyrest Pillowtop Mattress as well as all the top-quality and necessary amenities.
You can taste Pacific Northwest cuisine and everything from seafood and wine to beer and burgers at the RBG Bar & Grill Restaurant located in the hotel.
The hotel is located not far from the Sound Transit light rail's Sea-Tac Airport Station, through which you can go downtown for some shopping, Pike Place Market, The Space Needle, and many other tourist attractions.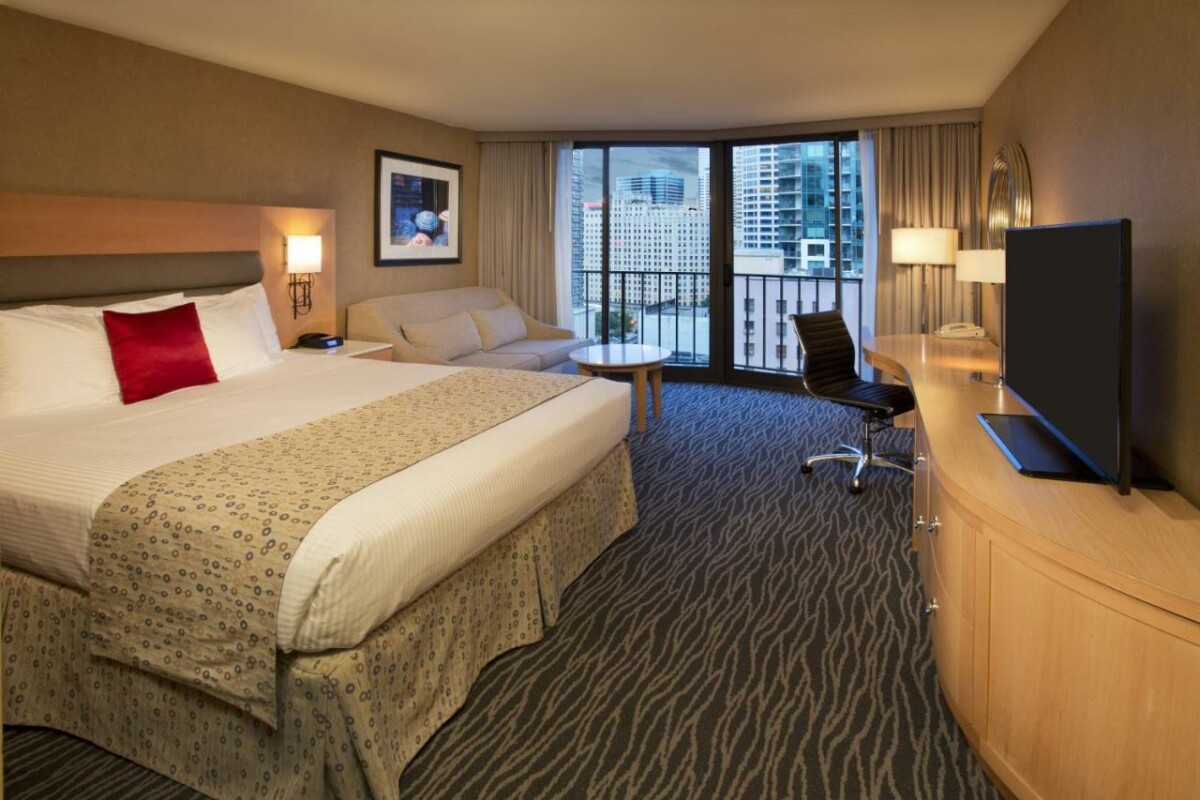 Exuding to the sophisticated spirit of Seattle, the Warwick Hotel is all you need if you want to experience this city's charms during your stay.
From the fitness center, indoor swimming pool, and whirlpool to the top restaurant that offers Northwestern cuisine with homemade ingredients that you have never tried before, you will surely spend quality time in this hotel.
Each room is equipped with top-quality amenities, starting from floor-to-ceiling windows, refrigerators, coffee makers, and private Juliet balconies with a beautiful view of the city.
The hotel is 4 blocks away from the famous downtown where you can find all kinds of entertainment such as shops, clubs, and restaurants.
Final Thoughts
No matter what your reason for visiting Seattle is, The Emerald City will certainly not leave you disappointed in any way.
As important as which city you go to, it is equally important where you will stay during your vacation.
If you've read our list of the 10 best hotels with balconies, you probably already have a special choice in mind that caught your eye, so hurry up and make your reservation as soon as possible!
Amar was born and raised in England and embarked on an 11-country round-the-world gap year after graduation and then became well and truly hooked. The first gap year inspired a second, which ended up being a 23-country down-the-world trip from Canada to Antarctica. Since then, Amar has spent the last 14 years traveling the 7 continents.