No matter what you're craving for a midday meal, the city of Austin has you covered. Stop into one of these fantastic spots on your next lunch break.
Better Half Coffee + Cocktails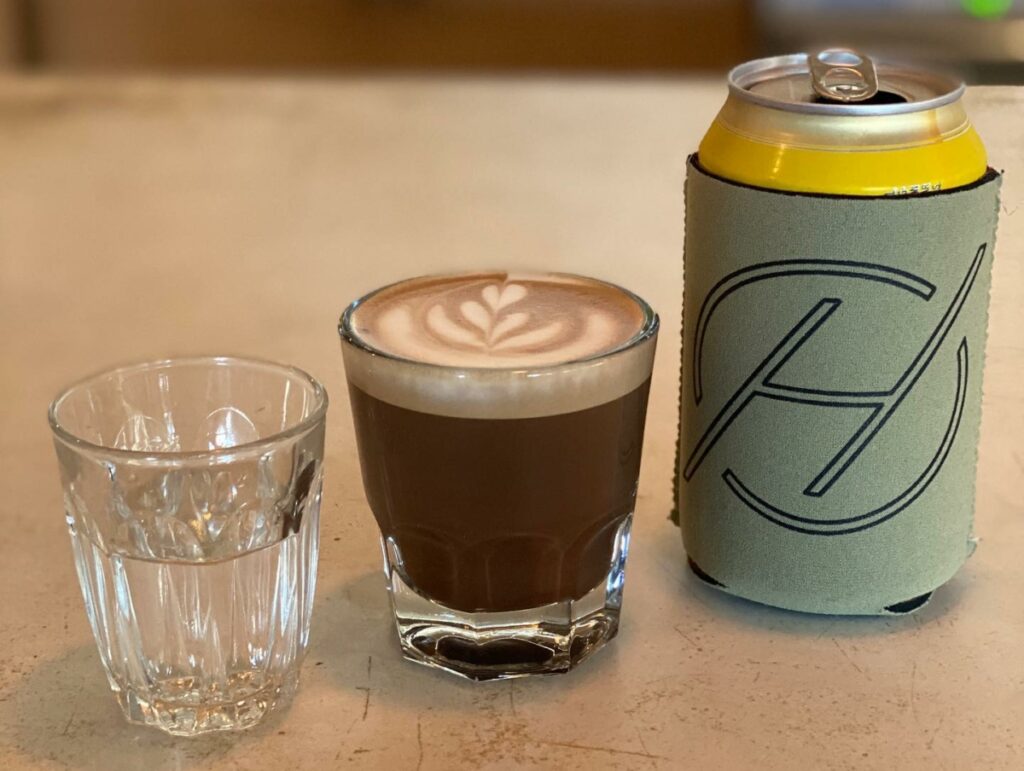 While this cafe focuses mostly on creative drinks ranging from coffee to alcohol, they also serve tasty eats.
Better Half Coffee + Cocktails in Austin features a menu of globally inspired cuisine that makes for the perfect addition to your midday break.
From 9 until 3, you'll find their combination of breakfast and lunch options, including both sweet and savory choices.
Choose from options like a tasty southern chicken and a biscuit or their tri-tip and shiitake Reuben. Better Half Coffee + Cocktails will ensure the second half of your day is off to a good start.
Location: 406 Walsh St, Austin, TX 78703
Elizabeth St. Cafe
This unique restaurant serves an international combination of cuisines. Elizabeth St. Cafe features a menu composed of Vietnamese lunch and dinner plates.
This charming location will be the perfect stop for your midday meal as they feature a wide variety of options like pho, banh mi, fried rice, bowls and more.
The combination of fresh produce and Vietnamese spices and techniques creates a delicious meal that's light yet filling.
Indulge in these eats from their sunny dining room or shady garden patio. The Elizabeth St Cafe will quickly turn into one of your favorite lunch spots.
Location: 1501 S 1st St, Austin, TX 78704
Fresca's Chicken Al Carbon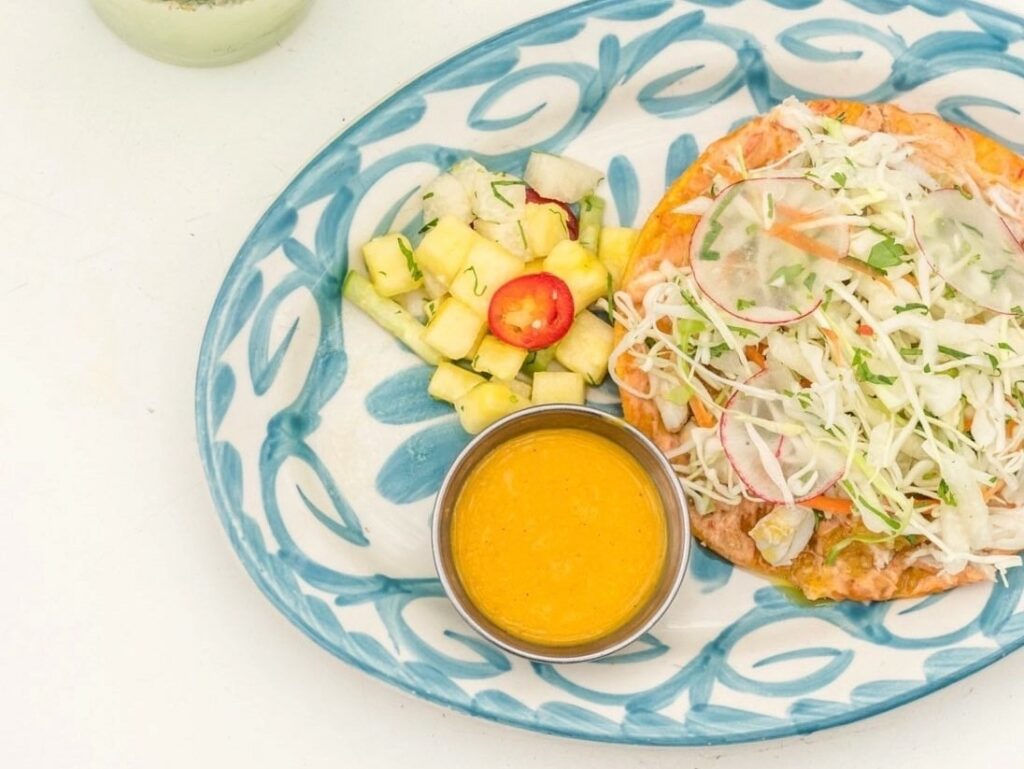 Here you'll find a fast and casual restaurant that makes for a perfect lunchtime stop.
Fresca's Chicken al Carbon features a drive-thru or walk-up window and a Mexican-inspired menu. Wood-grilled chicken, modern Mexican eats, and ice cream it doesn't get much better than that.
They even feature seasonal specialties made with fresh produce. Indulge in one of their wood-grilled plates like Yucatan spice chicken.
When something a little lighter sounds good, they have multiple taco options along with other tasty eats.
Be sure to check out their ice creams to finish the meal on a sweet note. Fresca's Chicken al Carbon is the perfect go-to for lunch any day of the week.
Location: 915 N Lamar Blvd, Austin, TX 78703
Home Slice Pizza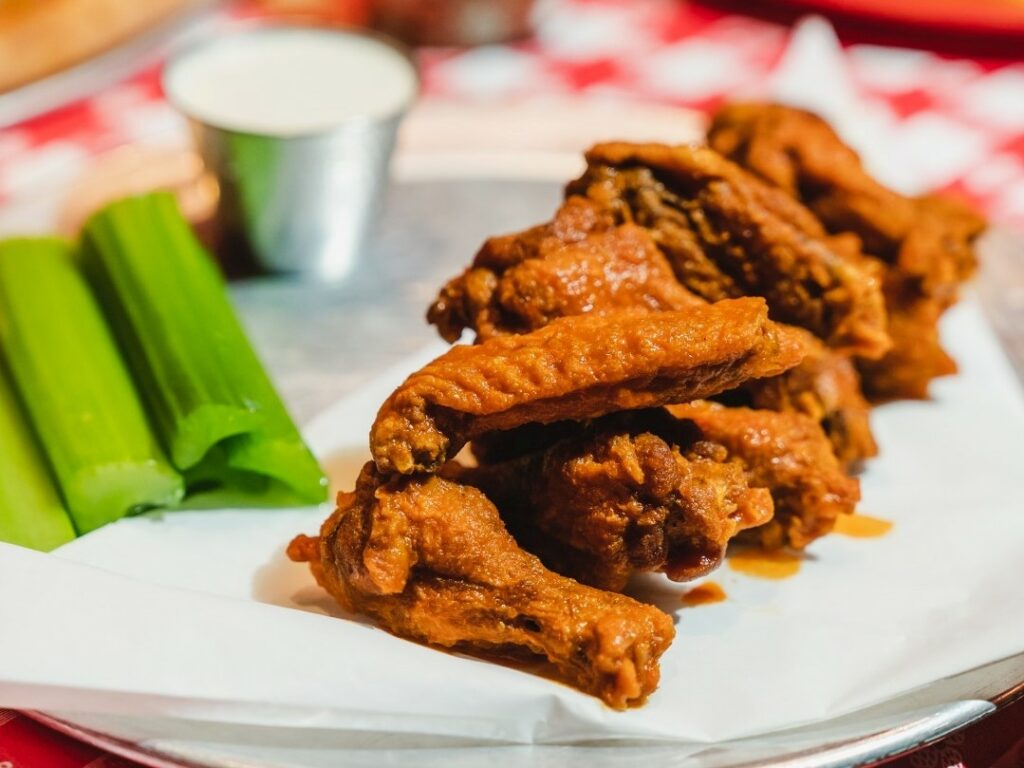 With two different locations in the city of Austin, that's double the opportunity to indulge in this delicious eatery.
Home Slice Pizza serves up NY-style pizza available by the slice or whole pie. Everything on the menu is homemade, and each pizza is hand tossed.
Don't let the name fool you; they have a large menu beyond just the delicious pies. Salads, antipasti, subs, and calzones can also be found.
No matter what you order, you won't be disappointed, and it definitely makes a change from your typical lunch spots.
Home Slice Pizza is a popular spot in Austin, and your first trip likely won't be your last.
Location: 1415 S Congress Ave, Austin, TX 78704
Kome: Sushi Kitchen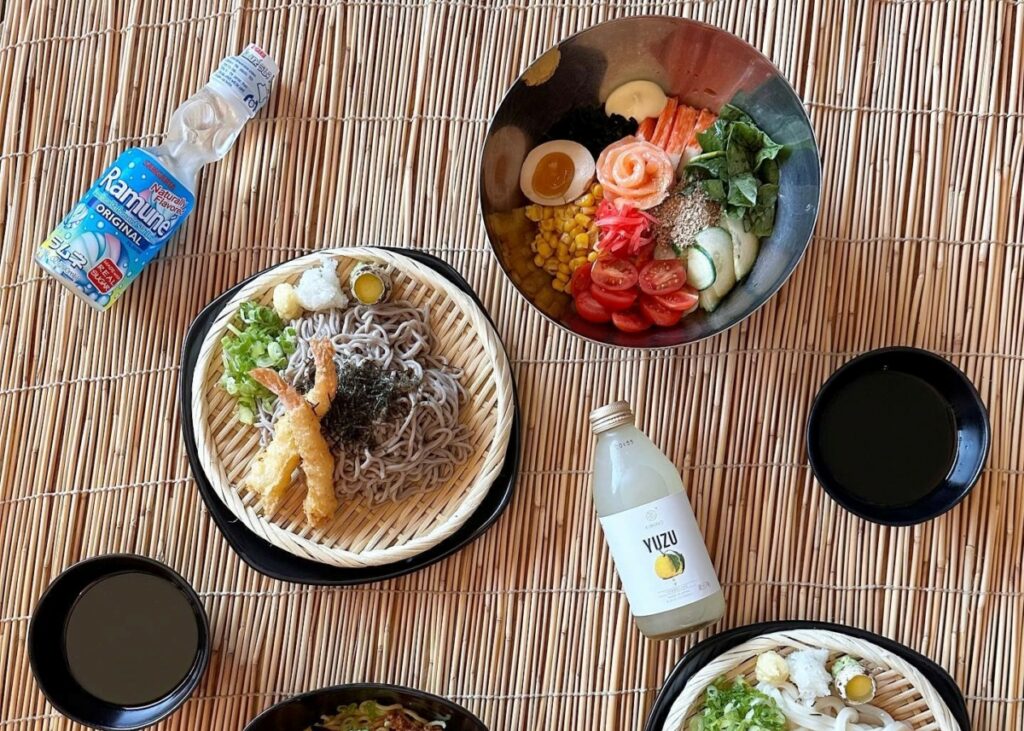 Sushi can be the perfect meal to make your lunch break that much better.
Kome Sushi Kitchen in Austin serves up delicious Japanese-inspired eats and a specific lunch menu.
Indulge in tasty bowls of ramen, rice bowls, nigiri, sashimi and tons of other options.
You can order as many rolls as you can stomach, and they even feature signature rolls and combination lunch meals to make ordering a breeze.
Turn your midday meal from boring take-out into something more fresh and delicious. Kome: Sushi Kitchen is easily one of the best lunch spots in the city.
Location: 5301 Airport Blvd #100, Austin, TX 78751
R+B's Steak + Fries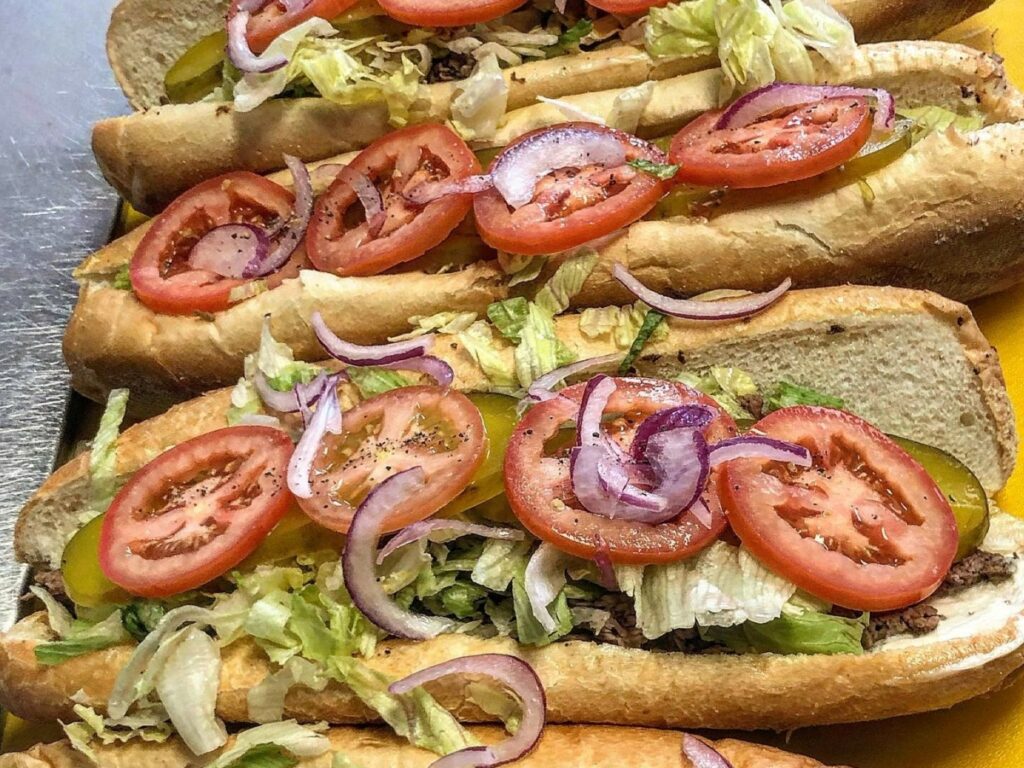 There's nothing quite like a classic sandwich at lunchtime, and that's just what you'll find at this Austin eatery.
R+B's Steak + Fries keeps a simple menu of a classic mouthwatering cheesesteak and a side of fries.
There are two sandwiches to pick from, the classic, features an Amoroso roll topped with Texas ribeye, melted cheese, and your choice of toppings.
The other option is a cheesesteak hoagie featuring the same steak and cheese combo but topped with numerous veggies.
Add a side of fries or cheese fries, and you have a delicious midday meal. R+B's Steak + Fries makes for a delectable lunch.
Location: 318 E 5th St, Austin, TX 78741
Tacodeli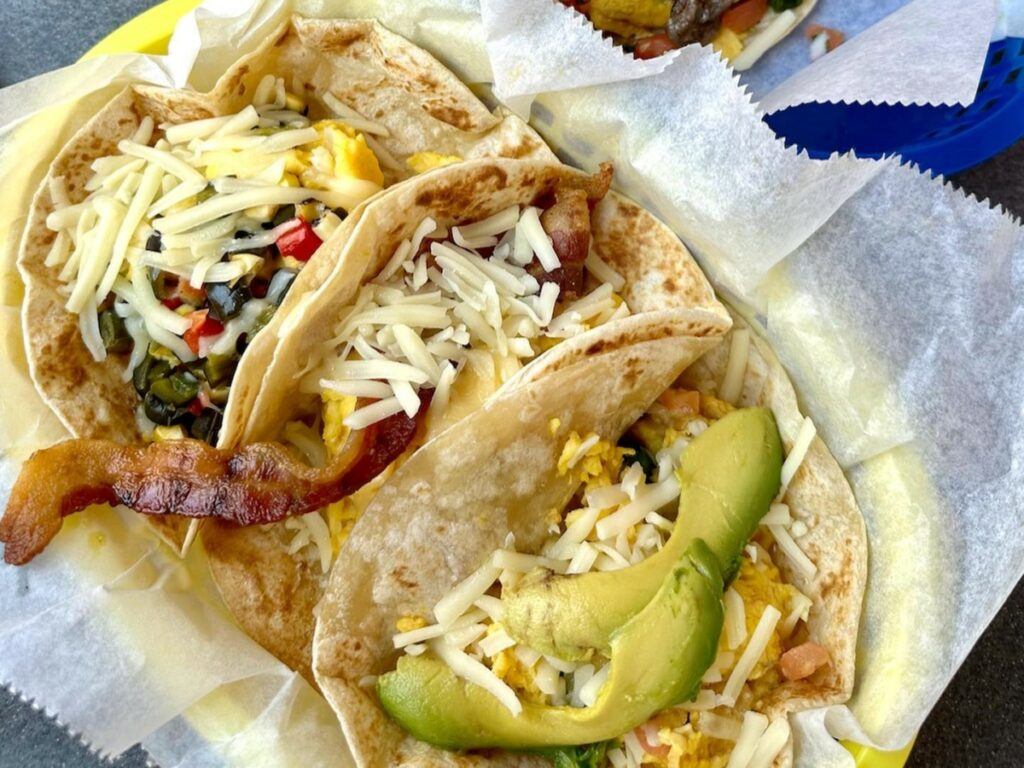 When lunchtime rolls around and you're craving tacos, this is the perfect restaurant in Austin. Tacodeli has been serving handcrafted tacos in the city of Austin since 1999.
This taqueria-inspired spot has expanded into a chain found in other cities around Texas and still remains one of the best places for authentic tacos.
You'll be able to pick from a variety of proteins and toppings, with tons of pre-made taco selections. Salads, chips and dip, and bowls are also on the menu here.
Tacodeli is a local favorite and will likely become one of yours too.
Location: 1500 Spyglass Dr. Suite B, Austin, TX 78746
Texas Chili Parlor
In a kitschy setting, you'll get to indulge in a menu of both Tex-Mex and American favorites.
Texas Chili Parlor is well known, of course, for its chili, which ranges in spice level from mild to XXX hot.
Keep it healthy with a salad, or step it up to something a little larger. Along with the huge variety of chili, you'll find burgers, nachos, enchiladas, tacos, and so much more.
The dive bar feel and tasty eats are all part of what makes Texas Chili Parlor a great place to grab lunch any day of the week.
Location: 1409 Lavaca St, Austin, TX 78701
Vaquero Taquero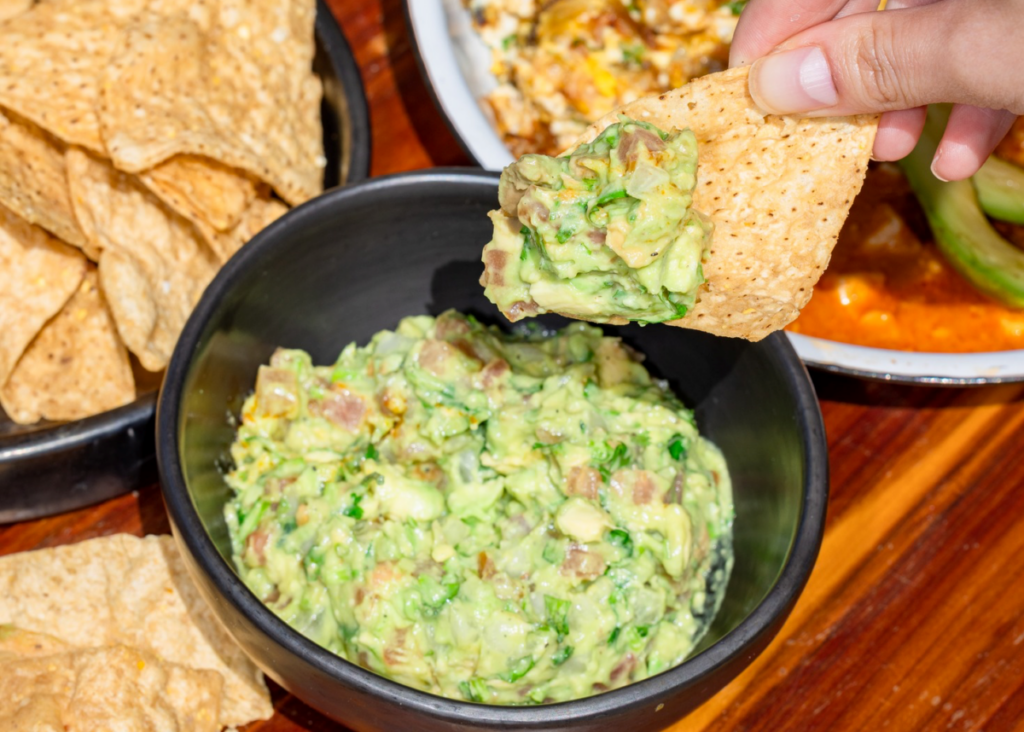 When you haven't had enough tacos during the week, this is another Austin spot serving delicious Mexican eats.
Vaquero Taquero serves both breakfast and street-style tacos, with their specialty being their Taco al Pastor.
While their menu isn't as expansive as some other restaurants in the city, the quality and flavors make up for that.
Other than their specialty of flame-seared pork, you can also find tacos topped with flame-grilled steak, pulled chicken, or sauteed cactus.
After just one visit, Vaquero Taquero will become a staple in your lunchtime routine.
Location: 603 Sabine St, Austin, TX 78701
Walton's Fancy + Staple
Here you'll find a bakery and deli that serves up tasty options for the perfect midday snack.
Walton's Fancy + Staple is a brick-walled building with a rustic chic interior and a menu filled with delicious treats and eats.
For lunch, this deli is in full swing creating mouthwatering sandwiches that cover just about every flavor craving you can think of.
Enjoy a classic like Ham and Swiss or Reuben. Their more complex options include their turkey sweet or the caprese.
No matter what you order, it will make lunchtime that much better. Walton's Fancy + Staple is everything you're looking for in a delicious lunch.
Location: 609 W 6th St, Austin, TX 78701
Final Thoughts
Whether you're craving a slice of pizza, sushi, or tacos, the city of Austin has everything you're looking for. Make sure to check out any of these great spots for your next lunchtime adventure.
Amar was born and raised in England and embarked on an 11-country round-the-world gap year after graduation and then became well and truly hooked. The first gap year inspired a second, which ended up being a 23-country down-the-world trip from Canada to Antarctica. Since then, Amar has spent the last 14 years traveling the 7 continents.