Chicago is one city where great food is never lacking, and there's no exception for lunch spots. Here are some of the very best places to escape for a midday break.
The Best Lunch Spots in Chicago
Alla Vita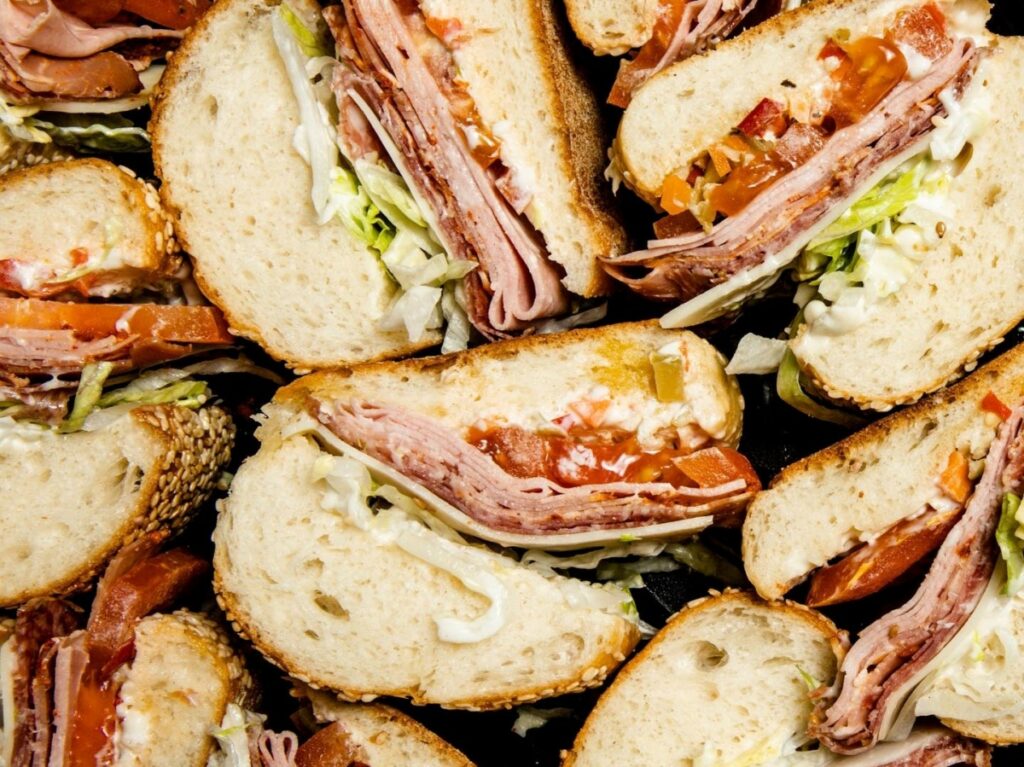 Find this casual, comfortable restaurant in the West Loop where they're serving delectable Italian cuisine.
Alla Vita will be the perfect addition to your midday routine, with Italian flavors crafted into elegant dishes.
They hand-make all their own pasta, so you can be sure you're enjoying fresh and genuine ingredients with each plate.
At lunchtime, you'll have two menu options – and an a la carte-style menu to build your perfect meal or a 3-course prix fixe choice.
Pizza, pasta, and sandwiches do lunch get much better than classic Italian comfort food? Alla Vita will quickly become a new favorite for midday dining.
Location: 564 W Randolph St, Chicago, IL 60661
Aloha Wagon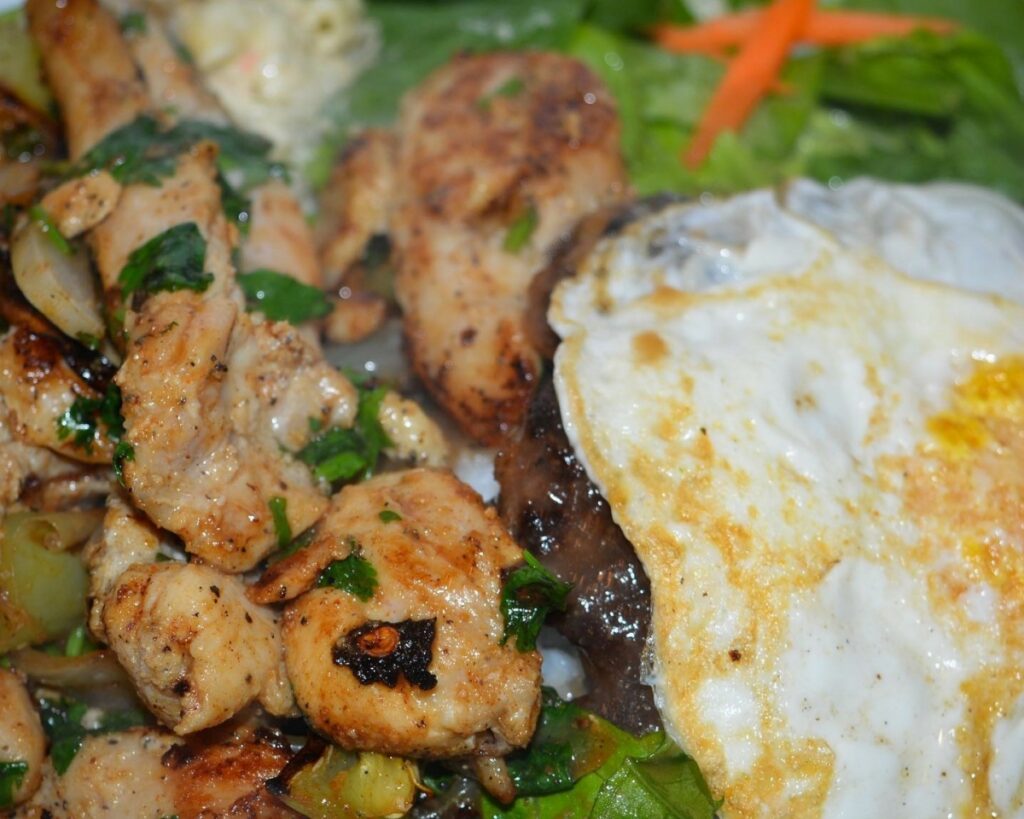 Keep lunch quick and casual without sacrificing unique flavors and well-prepared dishes.
Aloha Wagon is a Chicago restaurant much different than anything else in the city.
Instead of the traditional American-inspired fast food joint, this spot is inspired by the flavors of Hawaii.
Enjoy hearty plates that start with a rice base and then come topped with different protein options and tropical Hawaiian flavors.
They also feature burgers, tacos, soups, and salads. The Aloha Wagon in the city is sure to get you out of that midday slump with flavors that will quickly transport you to the Islands of Hawaii.
Location: 2023 S Western Ave, Chicago, IL 60608
Cindy's Rooftop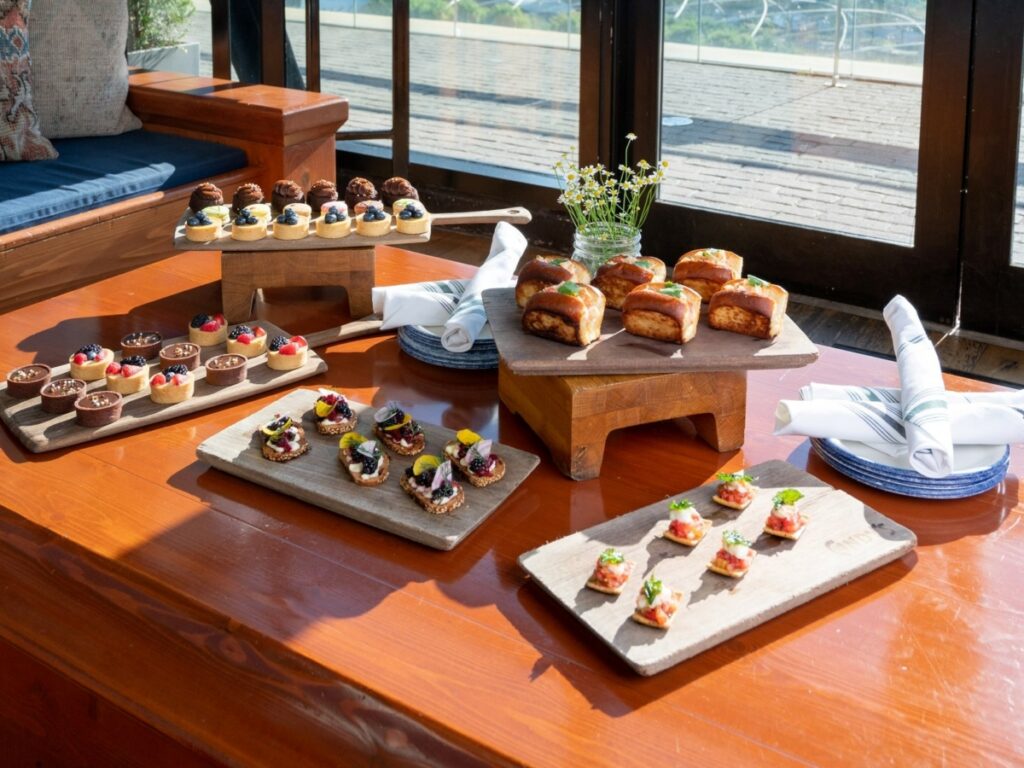 Who says you can't dine in style at lunch? At Cindy's Rooftop, you'll have not only some of the best food but some of the best views too.
On the 13th floor, under a glass atrium, you'll find this popular Chicago restaurant that will quickly become a new favorite for lunch.
They keep both the lunch and midday menus filled with light fare that will keep your energy up without feeling too weighed down.
Salads, handhelds, and even small snacks to keep you going. Cindy's Rooftop is everything you've been looking for in a new lunch experience.
Location: 12 S Michigan Ave Chicago, IL 60603
Evette's
Head to Lincoln Park, or one of their other two locations, for your next lunch outing and grab a seat at your new favorite spot.
Evette's is a great choice for a laid-back casual lunch and has even been mentioned in recent publications.
On the menu, you'll find Mediterranean-inspired options that make for a light yet flavorful meal. Indulge in shawarma fries, tacos, or a pita wrap.
Everything you taste is made with fresh ingredients and a delicious blend of spices. You can even finish the meal off with one of their sundaes.
Evette's will quickly become a go-to for lunch in the city of Chicago.
Location: 350 W Armitage Ave, Chicago, IL 60614
Hermosa Restaurant
This unique restaurant brings a blend of international flavors with a menu inspired by Cambodian and other Asian cuisines.
Hermosa Restaurant is a great neighborhood sandwich shop and a perfect stop during your lunch hour.
They keep the menu simple with not many options, but what they do feature offers unique flavors and a terrific introduction to Cambodian-inspired cuisine.
Easy to eat and full of flavor, the only downfall is they're closed on both Monday and Tuesday.
Save this delicious lunch for the end of your work week or even on the weekend. Hermosa Restaurant is the perfect addition to your day.
Location: 4356 W Armitage Ave, Chicago, IL 60639
Honey Butter Fried Chicken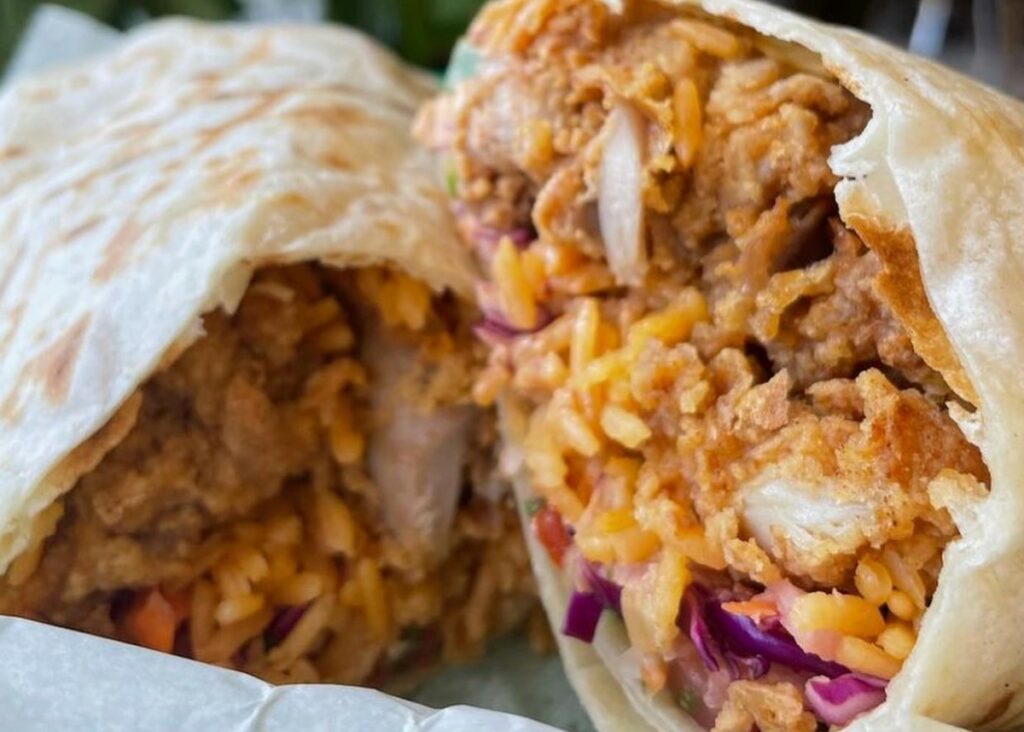 When you're craving fried chicken, skip the fast food options and make a trip to this popular Chicago chicken joint.
Honey Butter Fried Chicken is dedicated to using amazing ingredients to create delicious fried chicken dishes.
The rustic feel of this restaurant, or a spot on their patio, will be the perfect way to break up your day.
Instead of the traditional biscuits served alongside their crispy and juicy fried poultry, you'll find cornbread muffins in the shape of a honeycomb.
Mac n cheese, fried chicken strips, they even serve fried tofu strips for those who don't eat meat.
Honey Butter Fried Chicken has everything you need to make lunchtime your favorite meal of the day.
Location: 3361 N Elston Ave, Chicago, IL 60618
Kabobi
Take a trip without ever leaving the Windy City by spending your next lunchtime at this Mediterranean grill.
Kabobi is a casual counter-serve joint that features a menu of flavorful and delectable dishes inspired by both Mediterranean and Middle Eastern fare.
The menu is massive, so no matter what you're craving, there's sure to be something that will satisfy you. Start with something tasty like falafel or hummus before moving on to something more filling.
Indulge in kabobs, butter chicken, biryani, and so many more delicious meal options.
Kabobi is the perfect choice for a lunch that lets you take a break from reality and let your tastebuds transport you to a different place.
Location: 4748 N Kedzie Ave, Chicago, IL 60625
Manny's Cafeteria + Delicatessen
There's nothing incredible about how this no-frills cafeteria-style restaurant looks, but when it comes to the food, you'll be impressed.
Manny's Cafeteria + Delicatessen is nothing new to the city of Chicago, having been family owned and operated since 1942.
Each day of the week, they feature different types of sandwiches, so you can always have some new options.
There are also plenty of pre-made salad options or the opportunity to build your own. Plus tons of other classic sandwich options.
Be sure to get there early because they only serve til things are gone, and you don't want to miss out on these delicious bites.
There's a reason Manny's Cafeteria + Delicatessen has been open since the '40s, and you'll understand after just one lunch.
Location: 1141 S Jefferson St, Chicago, IL 60607
Monteverde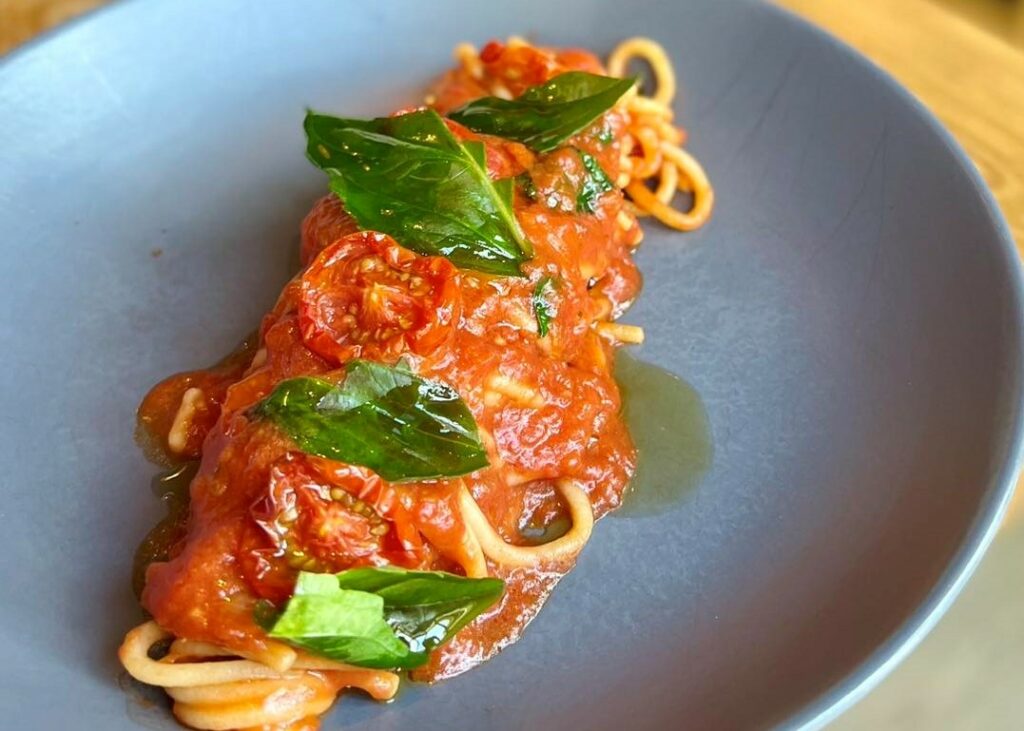 You'll find one of your new favorite elevated lunch spots in the West Loop neighborhood.
Monteverde is a stylish spot that features a menu filled with refined pasta and an impressive wine list.
Here they blend their traditions of Italian cooking with modern influences from both the head chef and owner.
To keep only fresh produce in the house, they feature a monthly rotating vegetable menu so you can enjoy only the best dishes.
They keep the lunch menu slightly more contained than the dinner options, but there are still plenty of delicious options, including shareable plates and classic flavors like cacio de Pepe.
Monteverde is a terrific option when you're looking to impress someone with refined and genuine cooking at lunch.
Location: 1020 W Madison St, Chicago, IL 60607
Phodega
When you're craving authentic Vietnamese food for a midday meal, look no further than this local Chicago spot.
Phodega is a cafe and market that features a limited menu but also other Vietnamese spoils like candy, snacks, and soft drinks.
While the atmosphere is casual, they take their food seriously, preparing delicious menu options like egg rolls, fried dumplings, banh mi, and other tasty dishes.
You'll also want to order a bowl of the delicious pho made fresh daily. Phodega is a must-visit spot when you're in need of a new lunch location.
Location: 1547 N Ashland Ave, Chicago, IL 60622
Final Thoughts
When it comes to a lunch break, you want to savor every moment and enjoy delicious food. These restaurants around the city of Chicago will never disappoint for a midday meal.
Amar was born and raised in England and embarked on an 11-country round-the-world gap year after graduation and then became well and truly hooked. The first gap year inspired a second, which ended up being a 23-country down-the-world trip from Canada to Antarctica. Since then, Amar has spent the last 14 years traveling the 7 continents.