Texas is filled with plenty of delicious cuisine choices, but when you're in the mood for Mexican fare, the city of Austin has plenty of great places to kick all your cravings.
The Best Mexican Restaurants in Austin
El Alma
Here you'll find a slightly different take on Mexican in this chic environment.
El Alma features a menu of cocktails and inventive cuisine, which can be enjoyed from their rooftop patio.
Here the menu includes vibrant flavors and authentic flavors of Mexico with a fun spin. They've even been mentioned in the significant publication, Forbes.
Although this isn't the traditional Mexican cuisine a lot of people know, it's casual and approachable, continuing to represent the traditional fare.
Enchiladas, tacos, tortas, and more make up this fun and inviting menu. El Alma is the perfect spot in Austin to try a new-age take on Mexican.
Location: 1025 Barton Springs Rd, Austin, TX 78704
ATX Cocina
In downtown Austin, you'll find this popular upscale eatery that serves a menu of modern Mexican fare.
ATX Cocina is focused on preparing inventive Mexican eats, including seafood that also pairs with the mezcal and tequila cocktails they've created.
Here they've brought together traditional Mexican cuisine with more modern techniques and approaches to create this unique and flavorful menu.
In the beautiful dining area, you'll be treated to plates like red chile roasted chicken, crispy short rib with mole frijol, and even crudo.
When you're looking for a place to impress a date or in the mood for more upscale Mexican, ATX Cocina is the spot in Austin.
Location: 110 San Antonio St #170, Austin, TX 78701
La Condesa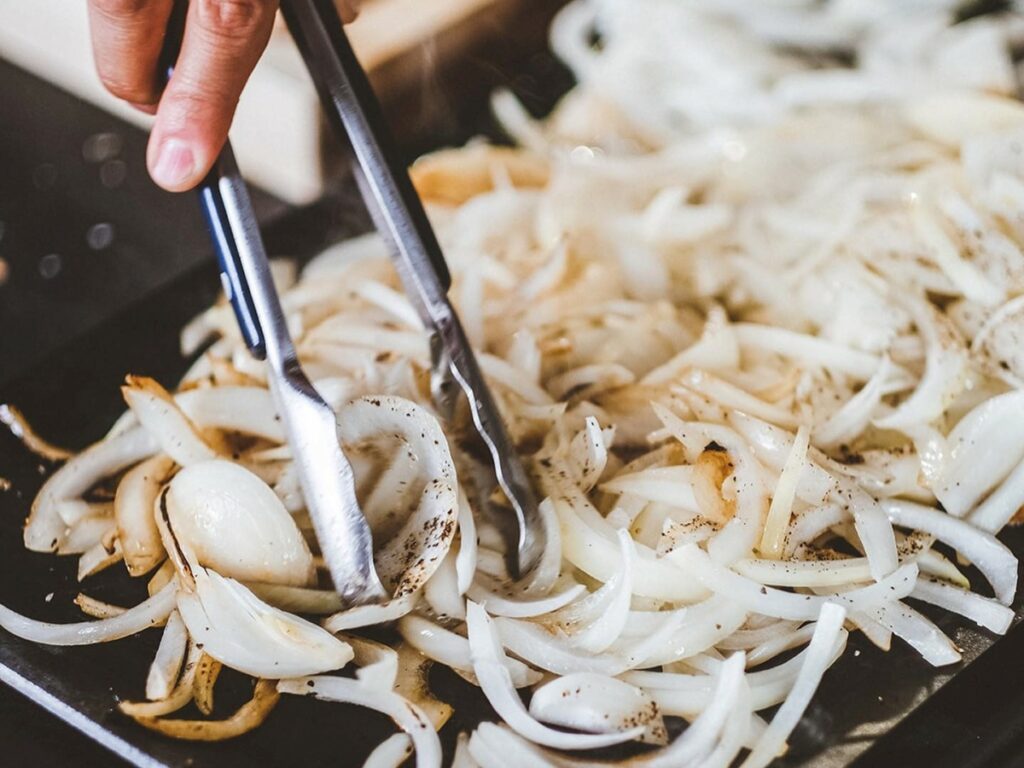 Why settle for just any Mexican cuisine when you can make a reservation at a local James-Beard-nominated restaurant?
La Condesa is a restaurant and bar in downtown Austin serving contemporary Mexican dishes and an extensive tequila selection.
This sophisticated environment creates a wonderful backdrop for date night or for celebrating a special occasion.
When you're ready to order, you'll be impressed with the selection of rotating menus and dishes prepared with local seasonal produce.
This Mexican cuisine has a modern take without losing the authenticity of flavors and heritage. La Condesa is a gem in the city for contemporary Mexicans.
Location: 400 W 2nd St A, Austin, TX 78701
Fonda San Miguel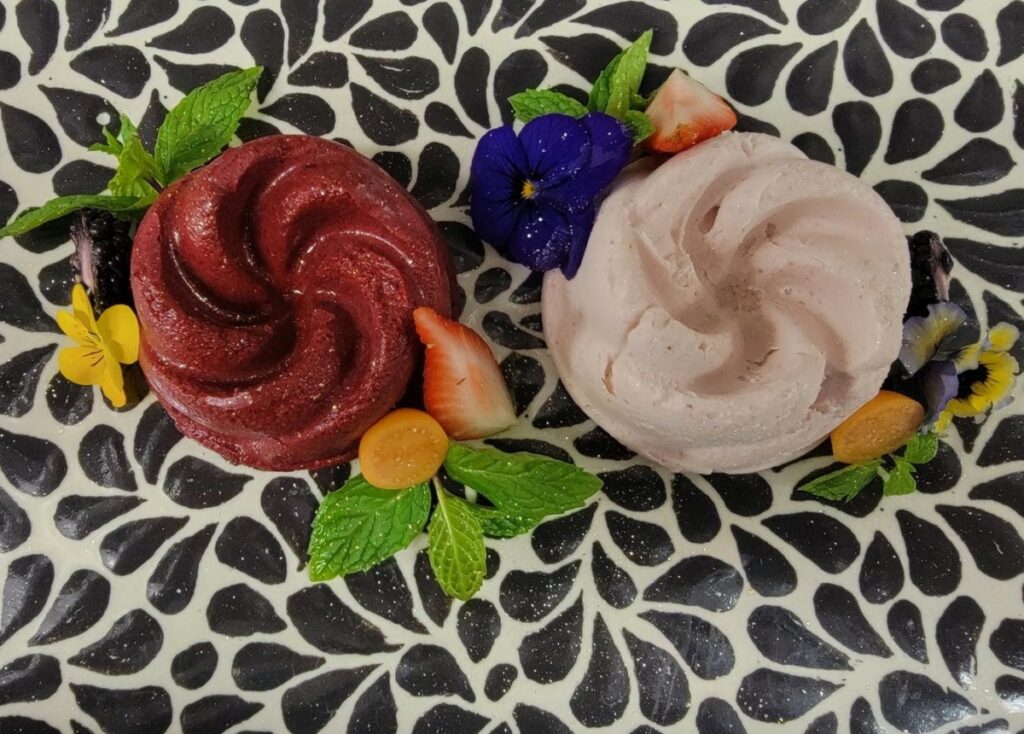 Having generated national and international acclaim, this is a well-known spot in the city for its take on Mexican fare.
Fonda San Miguel focuses on creating a menu of more sophisticated versions of authentic and traditional plates.
In their colorful space reminiscent of a hacienda, you'll feel comfortable in the welcoming environment. They take their cuisine very seriously, and that's shown with the care they put into each dish.
While you can find traditional options like tacos and enchiladas, they also feature numerous house specialties which give new life to Mexican cuisine.
Fonda San Miguel is one Austin restaurant you definitely won't want to miss out on.
Location: 2330 W N Loop Blvd, Austin, TX 78756
MI Madres Restaurant
What started as a tiny taco shop with only 10 seats has grown into a successful Tex-Mex restaurant.
Mi Madre's Restaurant features a menu of delicious cuisine, including popular breakfast tacos and tons of other fresh homemade options.
The building has been renovated twice now, so you can dine in their casual dining room or on their patio.
It's the perfect spot to go for a Mexican breakfast, as their breakfast tacos have been voted best in the city by the Austin Chronicle.
They use local vendors and produce to create everything on the menu, and it shows. Mi Madre's Restaurant will quickly become one of your favorites.
Location: 2201 Manor Rd, Austin, TX 78722
El Naranjo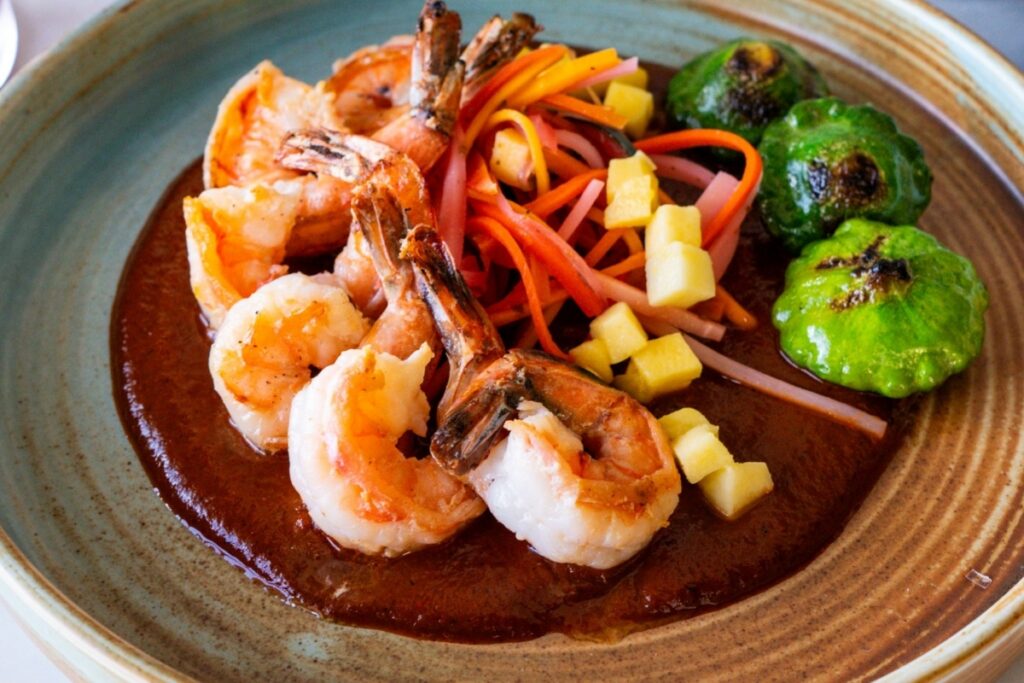 This wonderful Mexican-inspired restaurant is the perfect place to grab dinner with friends or for a date night.
El Naranjo features a chef from Oaxaca City and focuses on creating a menu from locally sourced ingredients in a refined way.
They use only the freshest produce available, meaning their menu changes frequently, so there are always new plates to try.
They focus on traditional Mexican fare and well-balanced flavors in each dish, so prepare to be impressed no matter what you order.
El Naranjo is a great example of renewed traditional Mexican fare.
Location: 2717 S Lamar Blvd STE 1085, Austin, TX 78704
Suerte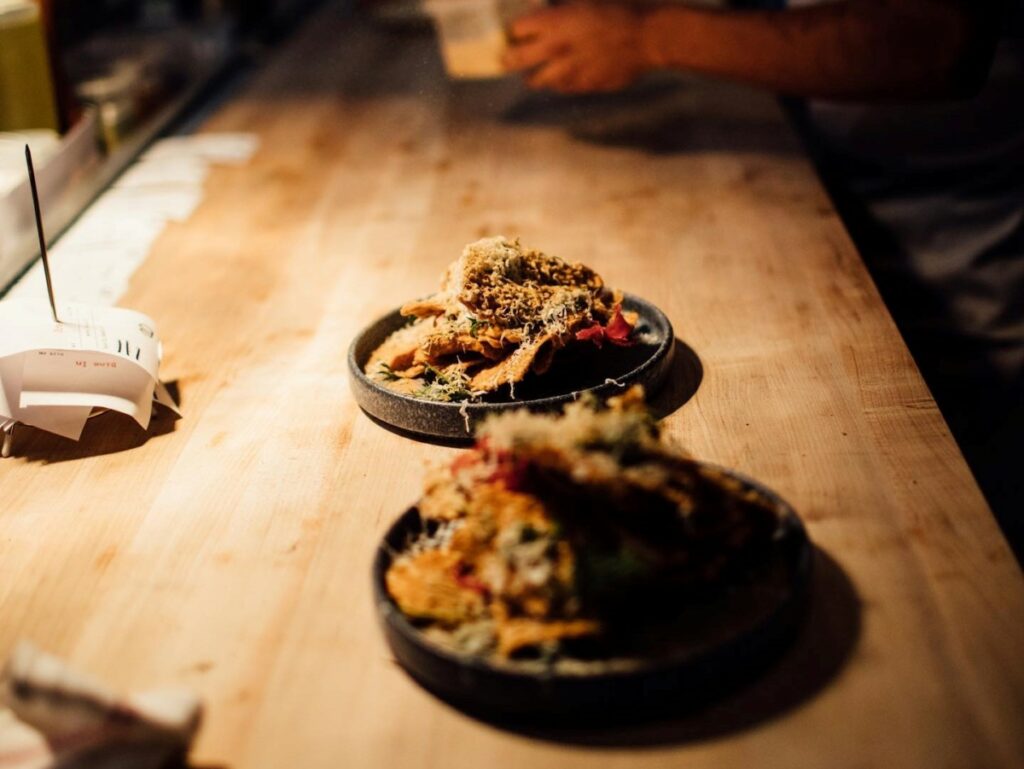 Here you'll find a contemporary restaurant that prepares a menu inspired by traditional Mexican with a more modern and local twist.
Suerte is a nationally acclaimed restaurant that brings together traditional Mexican techniques, local Texas ingredients and recipes from scratch.
Indulge in their weekend brunch or stop in for dinner the rest of the week; either way, you won't be disappointed.
Start with a raw plate-like crudo or ceviche before moving into a heartier entree like carnitas or duck leg confit with mole.
No matter what you try, your first trip to Suerte certainly won't be your last.
Location: 1800 E 6th St, Austin, TX 78702
Taco Pegaso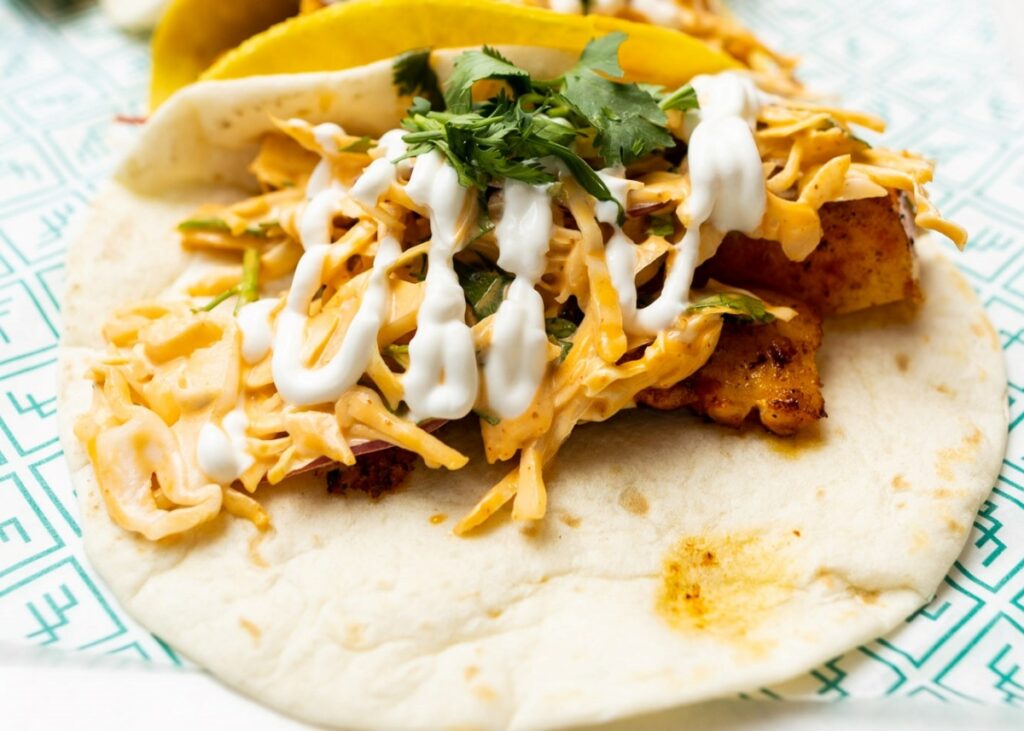 Found within the popular Austin food hall, Fareground, you'll find this delicious Mexican restaurant.
Taco Pegaso focuses on creating vibrant Mexican street food that makes the perfect addition to any day.
Here you'll find a menu of tacos, burritos, and bowls that can be enjoyed on-site, to go, or even when you need catering.
Start with something simple and delicious, like chips and guacamole, before moving on to tacos with your favorite filling.
The burritos, bowls, empanadas, and tortas are all just as delicious. Taco Pegaso is the perfect spot to grab Mexican eats on the go.
Location: 111 Congress Ave., Austin, TX 78701
El Taquito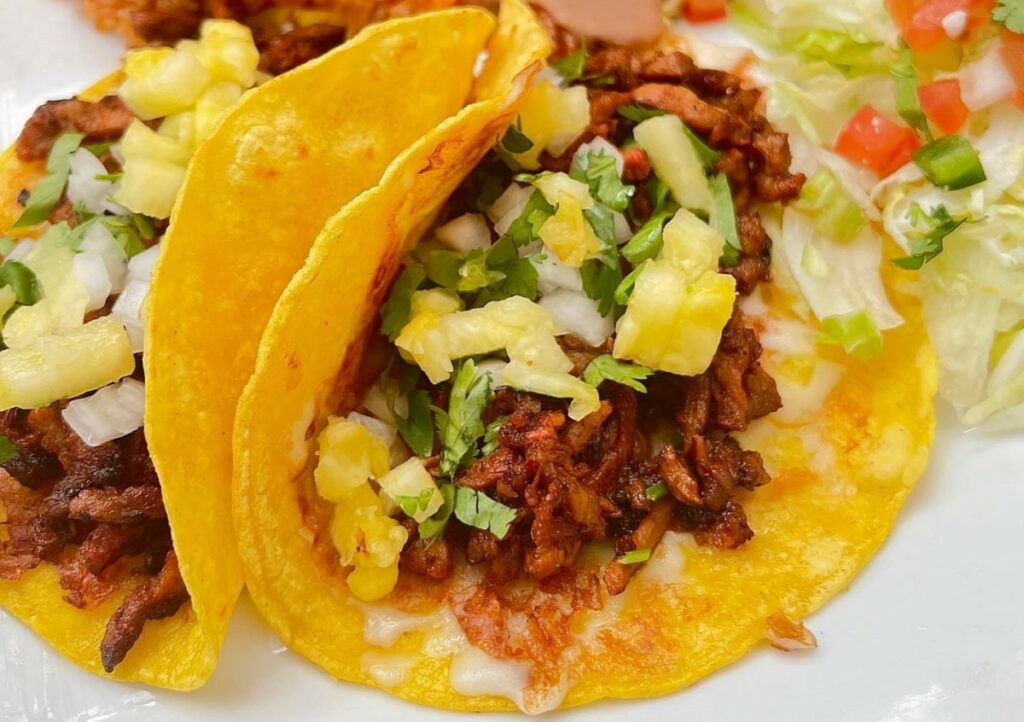 Here they prove that you don't need a fancy location to create delicious eats.
El Taquito in Austin provides a menu of mouthwatering tacos along with their fresh salsas for you to enjoy.
Since 1995 they've been preparing authentic Mexican eats, including breakfast. They even have two different locations in the city for you to enjoy their cuisine.
Pick your favorite taco filling, and don't forget to add their fresh homemade salsa on top. You can also find enchiladas and other specialty plates on their lunch and all-day menus.
El Taquito is one Mexican restaurant that creates delicious meals any time of day.
Location: 1713 E Riverside Dr, Austin, TX 78741
Veracruz All Natural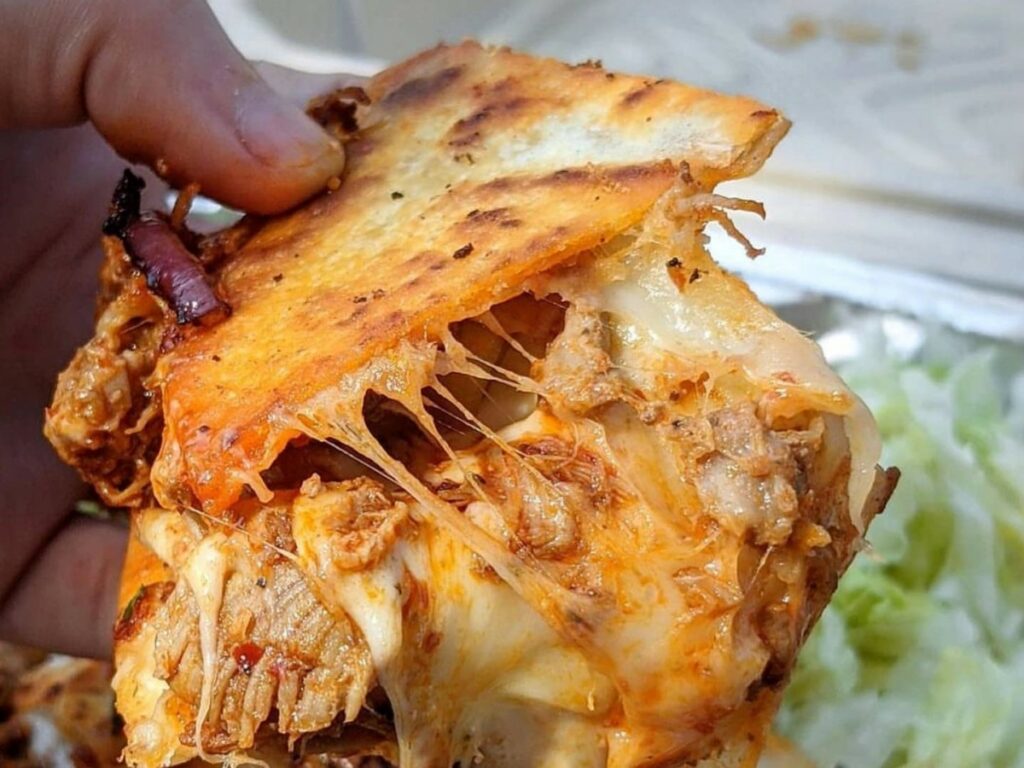 The perfect place to stop for lunch or a quick meal, this food trailer is the perfect example of authentic Mexican in Austin.
Veracruz All Natural features picnic tables outside the truck for you to sit and indulge in their tacos filled with spit-grilled meats.
Here you'll taste some of the best Mexican cuisine in the city and in one of the simplest locations.
Discover authentic flavors and cooking techniques that make this food stand out amongst the competition.
They even serve fresh smoothies and agua frescas to go along with your meal. Veracruz All Natural is the only Mexican restaurant you'll need in the city.
Location: 2505 Webberville Rd, Austin, TX 78702
Final Thoughts
When you're in the mood for Mexican fare, whether it be a Tex-Mex creation or something more authentic, these restaurants around Austin will have you covered.
Amar was born and raised in England and embarked on an 11-country round-the-world gap year after graduation and then became well and truly hooked. The first gap year inspired a second, which ended up being a 23-country down-the-world trip from Canada to Antarctica. Since then, Amar has spent the last 14 years traveling the 7 continents.