When you're thinking of having permanent decorative tattoos applied to your body, you have to be sure you choose the right tattoo shop.
So while there is no federal law in the United States regulating the practice of tattooing, you have to be careful that you're aware of the health risks and make sure you choose a tattoo artist who can show you a copy of a health inspection report and who uses sterile, single-use needles.
Best Tattoo Shops in Tucson
Enchanted Dragon
When it comes to tattoos, so many things can go wrong if you don't choose the right shop. It's why people love Enchanted Dragon. They've been around for more than 3 decades. They run a reliable tattooing service specializing in color, new school, and traditional.
Each tattoo artist excels with their own techniques. You can get any kind of tattoo you have in mind, and they also provide piercing services. The specialties are, among others, butterflies, cover-ups, portraits, religious tattoos, and full and half sleeves.
Ephemeral
Ephemeral is so popular in Tucson for tattoos because they do something that is most unusual. They're offering a new type of tattoo that will start fading away after about 9 to 15 months on your body. You've got to book your tattoo as soon as possible as they are heavily booked up.
The whole idea with these types of tattoos is that people are able to express themselves without any regrets of being stuck with a tattoo that will mark them for the rest of their lives.
The tattoo studio uses the same needle-based tattoo machines to apply the tattoo. The only difference is that the ink starts to break down in your skin after about a year.
Sacred Art Tattoo
If you're looking for a reputable tattoo and body piercing studio in Tucson, Sacred Art Tattoo has a team of award-winning tattoo artists who are experts in all styles of tattoo work.
They make use of all their skills to ensure customers get the tattoo of their dreams. They have a special interest in creating color portraits, black and grey, traditional, and lettering tattoo artwork.
You can expect nothing but exceptional results. You want to hear that because they also offer permanent makeup and all kinds of piercings for their customers. If you want to discuss your tattoos with them, they offer customers a free consultation to pre-plan your tattoo process.
The Painted Lady
If you're looking for a completely hygienic place to have your tattoo done, then you'd do well to try The Painted Lady.
They offer excellent advice too on how to care for your tattoo to make sure it stays bright and clear year after year, decade after decade. They started out in 2008, being known as Inkaholics Anonymous, and today they still offer ever fresh ideas for their customers.
The Painted Lady offers, among other services, paramedical areola, and nipple tattooing. You can also expect microblading and other permanent cosmetic procedures. You can trust the tattoo team to guide you on choosing tattoos that suit your skin tone, using the very finest tattoo ink and design materials.
Broken Clover Tattoo
The services at Broken Clover Tattoo are vast and varied but also include piercing. You can take your pick from Japanese, traditional Americana, portraiture, blackwork, color, watercolor, realism, lettering, gray and black, and much more. Broken Clover has been named as one of the best ten tattoo shops in Tucson.
Situated in 710 E 9th St, they have portrait artists, some do neo-traditional and Japanese while others are black-worker artists. If you want to check out the tattoo artists, all the contact information on artists is listed on Broken Clover's website.
Red Sky Studio
Red Sky Studio is a custom tattoo shop and art gallery based in Tucson. They do color tattoos as well as black and grey. They are open Thu-Sun 3 pm-8 pm and also by appointment. Book an appointment and let one of their skilled artists make sure you're getting exactly what you want.
They also offer advice on tattoo aftercare. Of course, they also have custom designs you can choose from. The private tattoo rooms are well ventilated, and they make use of safe, vegan ink.
Art and SOL Tattoo Gallery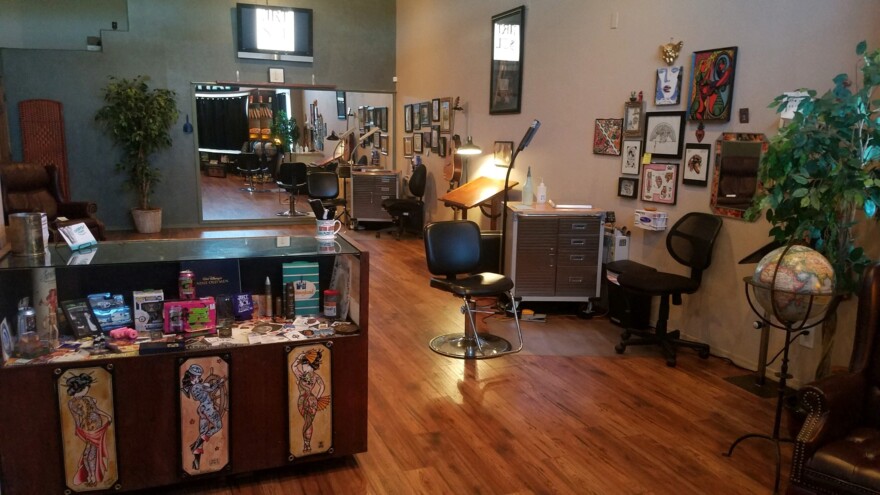 This tattoo studio in Tucson was established in 2019 and specializes in a wide range of tattoo styles, such as black and gray, portraiture, realism, line work, and cosmetic tattoos.
Their artists create an entire tattoo experience that promises to be unique for customers. Art and Sol Tattoo Gallery advises customers on consultation, tattoo design ideas, and aftercare instructions.
Each of the artists at the tattoo gallery has a unique tattooing and consultation schedule; however, the shop is closed on Sundays and Mondays, and most of the major holidays.
This particular tattoo shop in Tucson wants to build lasting relationships with their customers that will last as long as their tattoos.
Majestik Tattoo and Body Piercing
Who doesn't want the highest quality tattoos and piercing services in Tucson? This is what you can expect at Majestik Tattoo and Body Piercing. They've been operating since 1997, and their showroom displays a large selection of diverse flash to help you choose your tattoo artwork.
You can relax because they use different methods to design the best tattoo possible. The custom tattoo and body piercing studio have done plenty of extensive research on their tattoos and body piercing to ensure all those 16 and older can get a tattoo in clean, hygienic, welcoming rooms.
Ancient Art Studio
Ancient Art Studio has decades of tattoo experience, and they have gained a reputation for being clean and safe. The tattooers at the studio are experienced in offering their customers everything from custom designs to traditional designs, lettering, portraits, and also permanent makeup.
The owner of Ancient Art Studio is an award-winning member of the National Tattoo Association. They are, in fact, Tucson's first established tattoo shop, and with their award-winning artists, you're in the most capable hands.
Trinity Art Collective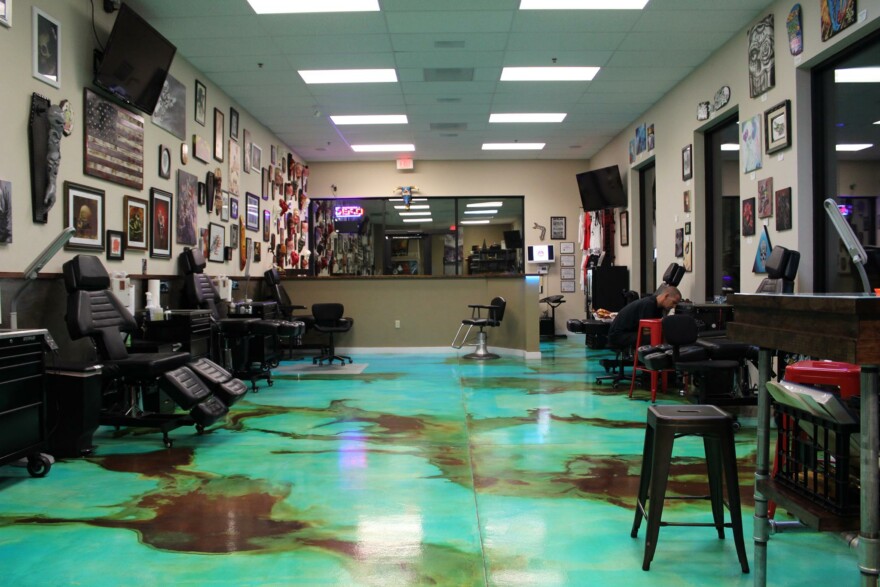 This tattoo parlor in Tucson was established in 2015. The Tucson tattoo shop has award-winning artists who are skilled in various tattoo styles such as portraits, color realism, new school, lettering, and black and gray realism.
You can always expect a comfortable, hygienic environment. The tattoo parlor uses the latest techniques and equipment to ensure that each client benefits from the very best tattoos. Clients can also buy interesting clothing, artwork, and aftercare products.
Final Thoughts
If you're in Tucson wanting a tattoo, make sure you choose the right tattoo artist who adheres to the cliché ticks all the right boxes. Tattoos can be risky business if done by the wrong person and can leave you with a ghastly mark on your body for life.
Make researched choices about who inks your body so that you can walk out proud, safe, and happy.
You might also be interested in:
Amar was born and raised in England and embarked on an 11-country round-the-world gap year after graduation and then became well and truly hooked. The first gap year inspired a second, which ended up being a 23-country down-the-world trip from Canada to Antarctica. Since then, Amar has spent the last 14 years traveling the 7 continents.