If you have a taste for the beautiful or the historic, Tucson will check those boxes, particularly when it comes to their hotels. Tucson is chock-full of hotels to stay, offering you a wonderful opportunity to take the break you want.
Whether 2 stars or 5 stays, they promise one exciting day after the next with their brilliant facilities and in-room amenities. We take a look at the best of their people-pleasing hotels.
The Best Hotels in Tucson
Desert Diamond Casino & Hotel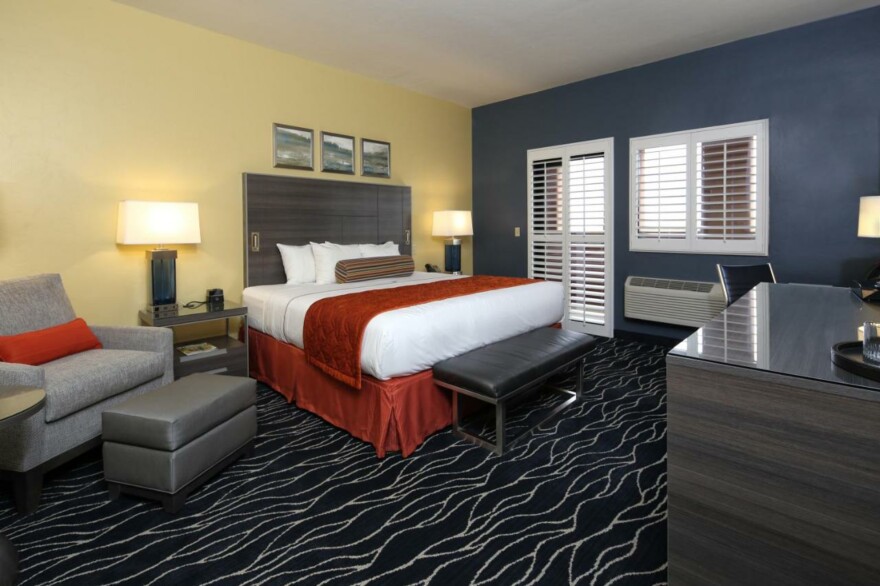 The attractive Desert Diamond Casino & Hotel is conveniently located near the airport in Tucson. It's a very popular hotel address in Tucson with attractive rooms and suites furnished with every amenity.
It's also your chance to flirt with Lady Luck in the plush casino. Flat-screen TVs, free wifi, and some rooms with balconies promise to make the casino hotel one of Tucson's best.
Address: 7350 S Nogales Hwy, Tucson, AZ 85756
Contact number: +1 866 332 9467
Jw Marriott Tucson Starr Pass Resort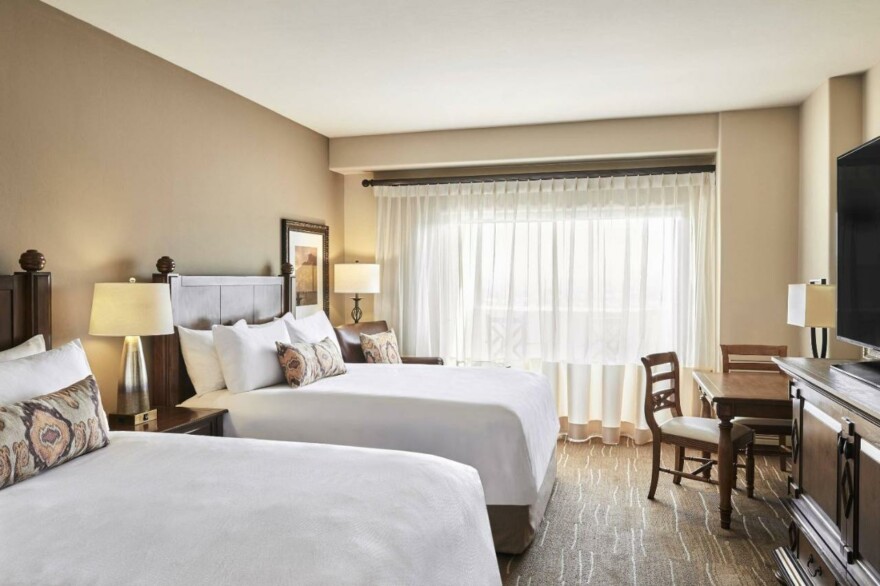 When you arrive at this great family hotel – the JW Marriotte Tucson Starr Pass Resort – you never have to look for entertainment elsewhere.
If you're not golfing on one of the Arnold Palmer-designed golf courses, you may want to try the spa, which offers a complete range of treatments for men and women, including aromatherapy and sports massages.
Enjoy the charm of the rooms with luxury touches such as fine linens, marble baths, and complimentary toiletries.
Address: 3800 W Starr Pass Blvd, Tucson, AZ 85745
Contact number: +1 520 792 3500
Westin la Paloma Resort & Spa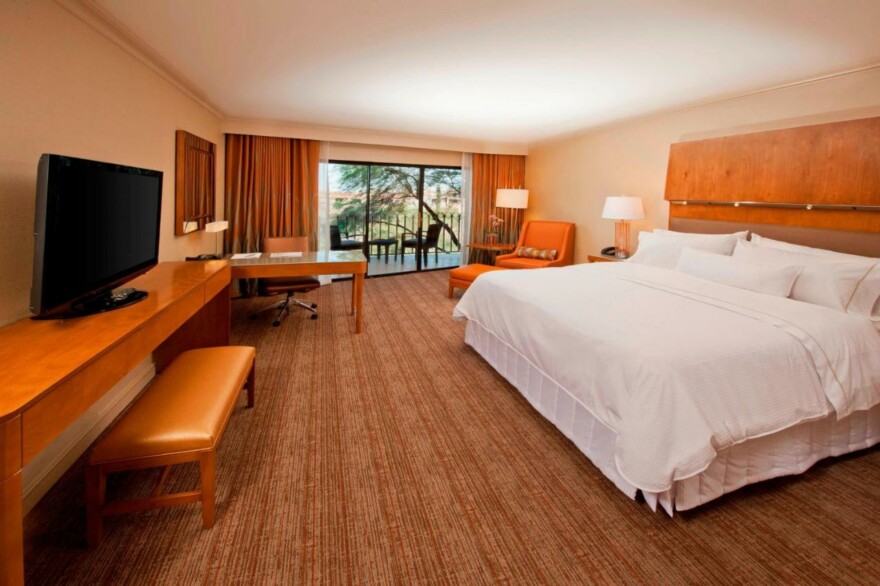 It's action all the way at the award-winning Westin La Paloma Resort. You can put your feet up at any one of the 5 swimming pools and relax because the kids will be doing their own thing on the water slides and with the Westin Kids Club.
Babysitting can also be arranged. There's never a dull moment at this Tucson holiday destination in the middle of the Sonoran Desert. The bonus part is the exquisite views of the Santa Catalina Mountains, and walks can be arranged through the Sabino Canyon.
Address: 3800 E Sunrise Dr, Tucson, AZ 85718
Contact number: +1 520 742 6000
Westward Look Resort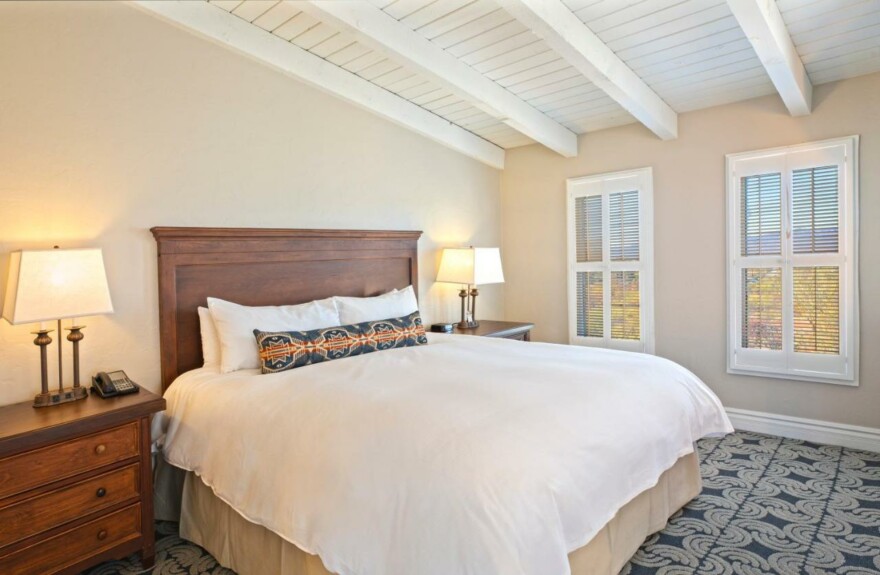 Get down to the Westward Look Resort in Tucson with its 80 acres of excitement. Nature lovers particularly love this hotel with its 3 shimmering swimming pools with pool toys included for the kids. There is also a cactus garden and tennis courts. What's more, children can benefit from tennis lessons too, and at night there's stargazing.
After a full day of activities, delicious food, beer and wine await, but adults needn't worry as there is a children's menu. The on-site restaurants serve breakfast, lunch, and dinner. Special care is taken to ensure that there is something for everyone on the menu to enjoy.
Address: 245 E Ina Rd, Tucson, AZ 85704
Contact number:+1 520-297-1151
Hilton El Conquistador Resort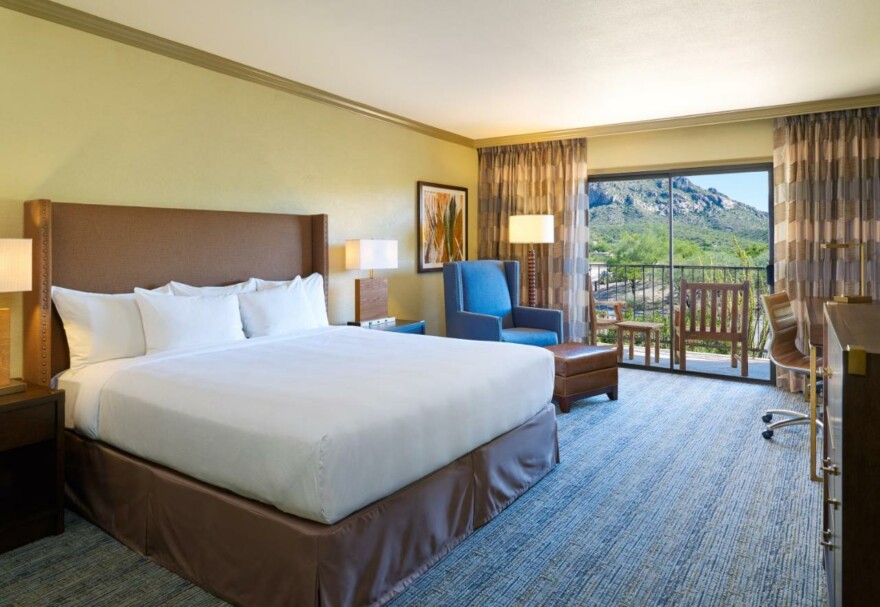 At this award-winning 4-star hotel with superb mountain views, your stay here will guarantee unforgettable moments. The scenic beauty of the Hilton El Conquistador Resort is a boredom-free playground.
The hotel has also raked in a host of culinary accolades. There are several restaurants with a children's menu. Add to that, no less than 5 swimming pools, including a heated pool and a children's pool, waterslides, jacuzzi, golf, seasonal activities for children, and tennis courts. The property offers free wifi services as well as a 24-hour business center.
Address: 10000 N Oracle Rd, Tucson, AZ 85704
Contact number:+1 520-544-5000
Loews Ventana Canyon Resort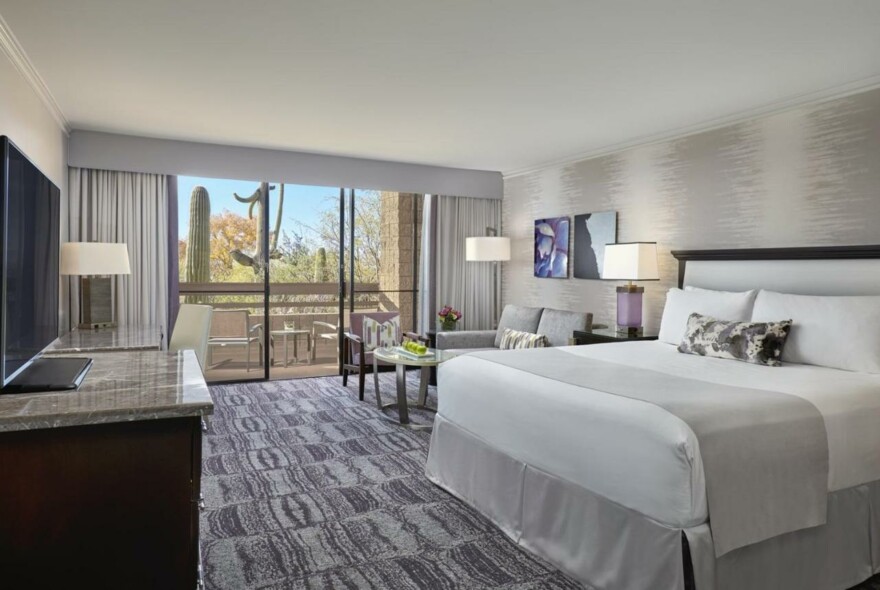 Beautifully situated in Tucson, this 4-star family-friendly hotel is inviting you to come an enjoy uninterrupted fun non-stop. Rooms at the Loews Ventana Canyon Resort have balconies and come with all kinds of luxuries such as Egyptian cotton sheets, iPod docks, free wifi, minibars, flat-screen TV, complimentary toiletries, and bathrobes.
Outside the bedroom are a swimming pool, tennis courts, fitness center, golf course, spa facilities, and Wi-Fi in public areas. Tasteful restaurants with children's menus and bar are all there to guarantee a getaway you'll never forget.
Address: 7000 N Resort Dr, Tucson, AZ 85750
Contact number:800-235-6397
America's Best Value Inn Tucson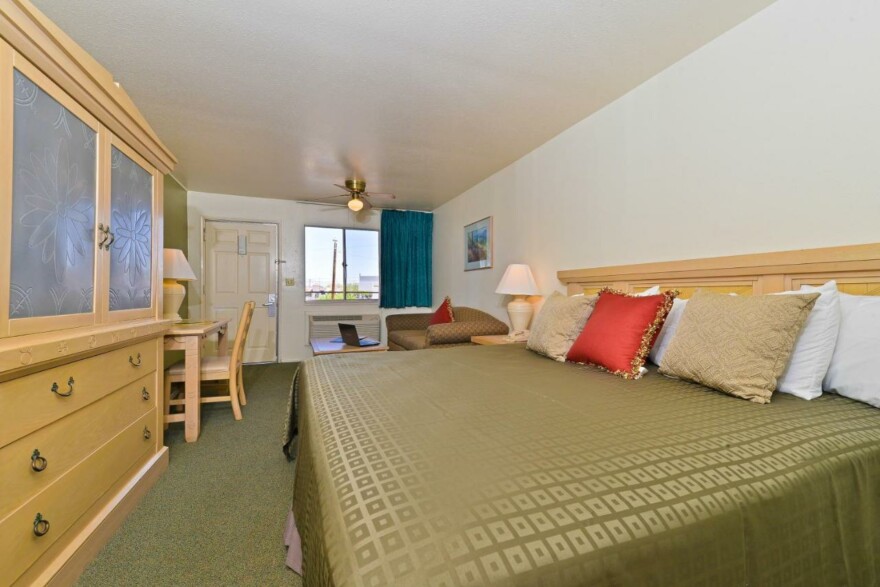 Everybody deserves a break, and budget-conscious visitors needn't think that a cool getaway is out of their grasp. What's more, by alerting the 2-star America's Best Value Inn Tucson hotel ahead of time, your 4-legged family member can get his lucky break too. This is one of Tuscon's best budget-friendly hotels.
BBQ facilities and vending machines are offering cold drinks and sweets. Guests have access to free wifi, flat-screen TVs, an outdoor swimming pool, and different style rooms. There are also facilities for disabled guests. Rooms are airconditioned, and there is a desk and free toiletries in the rooms.
Address: 810 E Benson Hwy #9110, Tucson, AZ 85713
Contact number: 520-884-5800
Hacienda Del SOL Guest Ranch Resort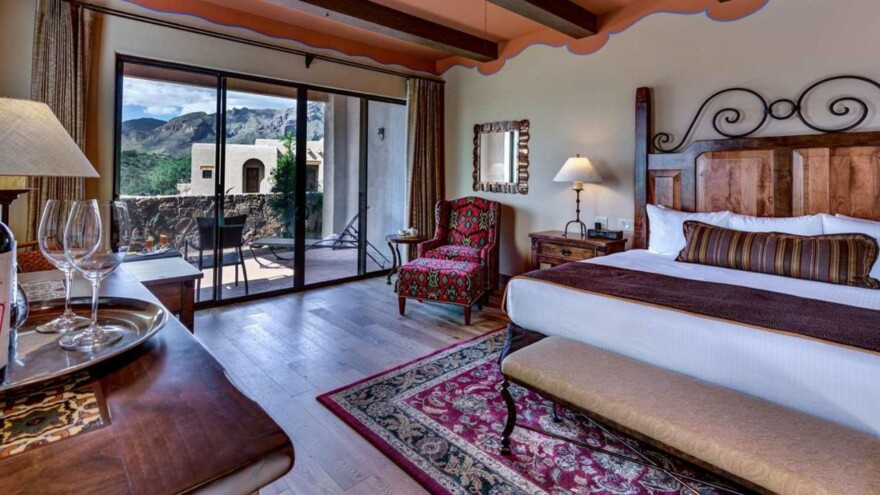 Beauty and intrigue about at the spectacular Hacienda del Sol Guest Ranch in Tuscon. The 24-hour front desk invites you to come and let them tend to your every need.
Free wifi is available throughout the Hacienda Del Sol property, plus there is a fitness center, business facilities, outdoor swimming pool, and wonderful therapeutic spa treatments, not to mention so much more to uncover.
Address: 5501 N Hacienda Del Sol Rd, Tucson, AZ 85718
Contact number:+1 520-299-1501
White Stallion Ranch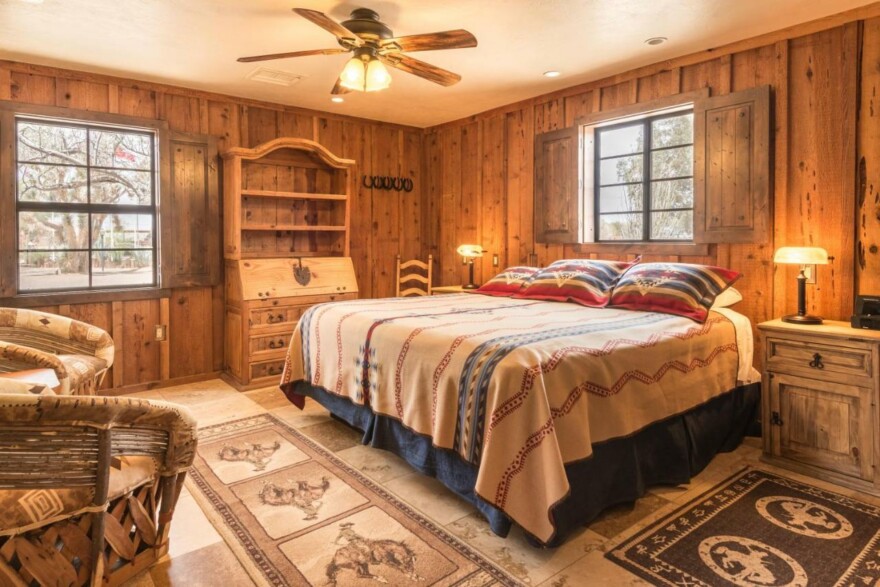 The owners of White Stallion Ranch tell anyone coming to this exquisite ranch that the place is easy to get to but very difficult to leave. The spectacular White Stallion Ranch hotel is found in the Sonoran Desert at the end of the Tucson Mountain range and backs into the Saguaro National Park.
A wonderful atmosphere awaits, and with nature walks, outrides, hikes, free wifi, a fitness center, and much more, there won't ever be one dull moment.
Address: 9251 W Twin Peaks Rd, Tucson, AZ 85743
Contact number:+1 520-297-0252
Tanque Verde Ranch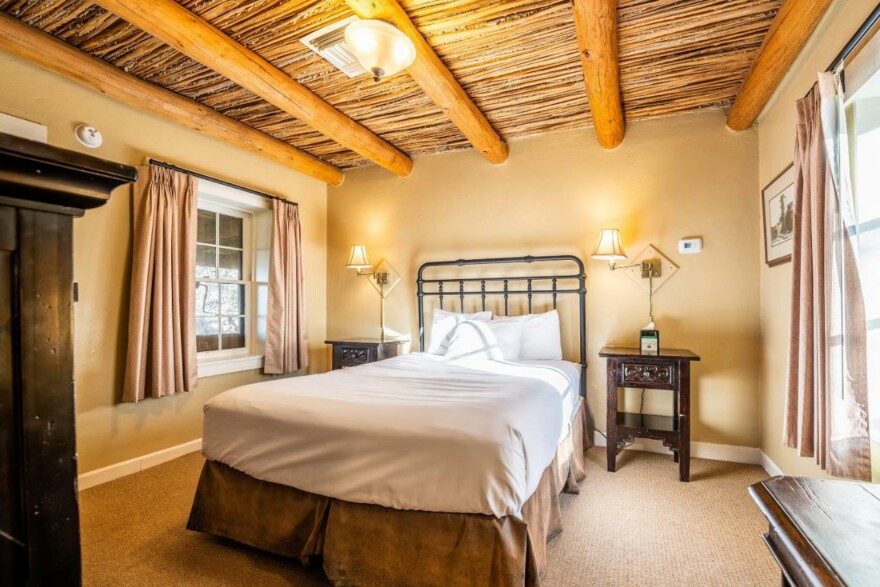 Located in the foothills of the Rincon mountains east of Tucson, the Tanque Verde Ranch offers everything that the adventurer wants – hiking, horseback riding, tennis, mountain biking, nature walks, indoor and outdoor swimming pools, and more.
When the fun's over at this superb accommodation, you can flop into your comfy, spacious room to recharge.
There is also fabulous dining, spas, saunas, and outdoor BBQ and they invite guests to come and share the magic at this fabulous people-pleasing hotel in Tucson.
Address: 14301 E Speedway Blvd, Tucson, AZ 85748,
Contact number:+1 520-296-6275
Final Thoughts
Lose yourself in the diversity of all that Tucson offers. Superb restaurants, fitness centers, hot tubs, outdoor pools, and endless hours of excellent entertainment await at each of the best top hotels in Tucson, and a careful look reveals a unique character with each.
You might also be interested in:
Amar was born and raised in England and embarked on an 11-country round-the-world gap year after graduation and then became well and truly hooked. The first gap year inspired a second, which ended up being a 23-country down-the-world trip from Canada to Antarctica. Since then, Amar has spent the last 14 years traveling the 7 continents.