Who doesn't love visiting an exciting city such as Tucson? The city is passionate about serving up good food, and no one is averse to a glass of good beer either.
Tucson's brewers are excellent at taking traditional techniques and adding their own twist to bring out something entirely new. And, of course, there are always flavors inspired by the Sonoran Desert. Visiting some of the top breweries in Tucson is a must, and where some samples of great drinks are guaranteed.
The Best Breweries in Tucson
Thunder Canyon Brewstillery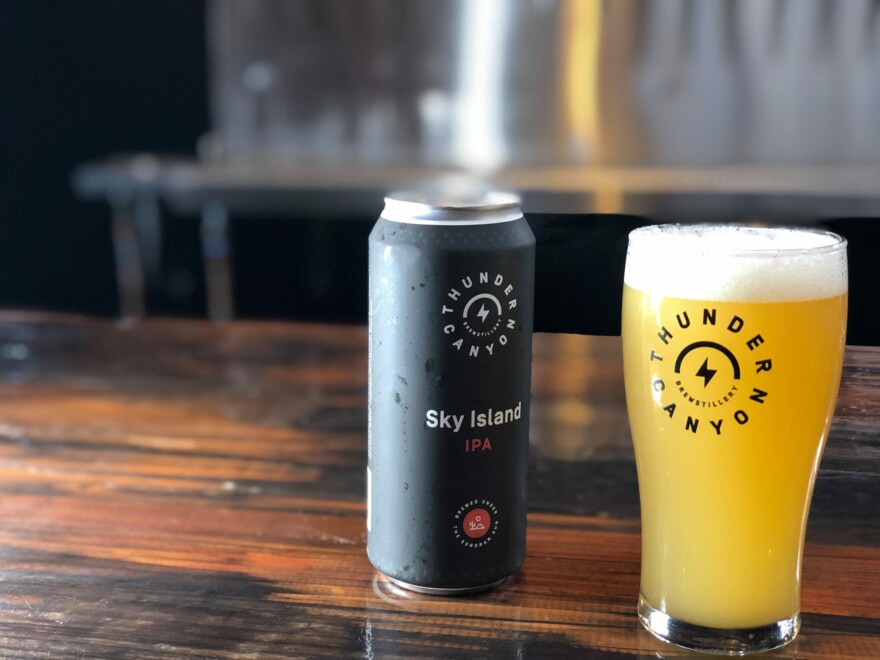 Found in downtown Tucson, Thunder Canyon Brewstillery is one of Tucson's first breweries. They'll offer you a good selection of brewed beers too and a variety of flavors.
Make sure that this brewery is on your Tucson brewery tour, as it has a huge tap list with many coming from guest breweries.
Address: 7250 South Tucson Boulevard Concourse B, Tucson, AZ 85756
Opening hours: 8 am to 6 pm every day
Contact number:+1 520-396-3480
Pueblo Vida Brewery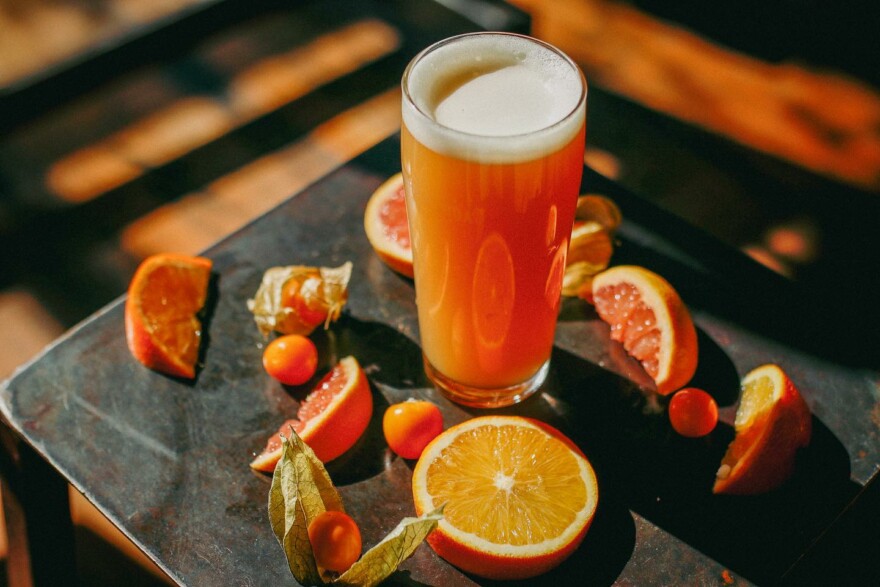 It may be small, but the Pueblo Vida Brewery has jolly good beer. In fact, they keep a number of beers on tap, with their specialty being too perfect on classic styles.
Pueblo Vida Brewery has its weekly infusion series, where a standard beer on tap is infused with another ingredient to come up with a once-off new beer.
Address: 115 E Broadway Blvd, Tucson, AZ 85701
Opening hours: Mondays closed, Tuesday to Friday 3 – 9 pm. Saturdays 2 – 9 pm and Sundays 12 – 6 pm
Contact number:+1 520-623-7168
Barrio Brewing Company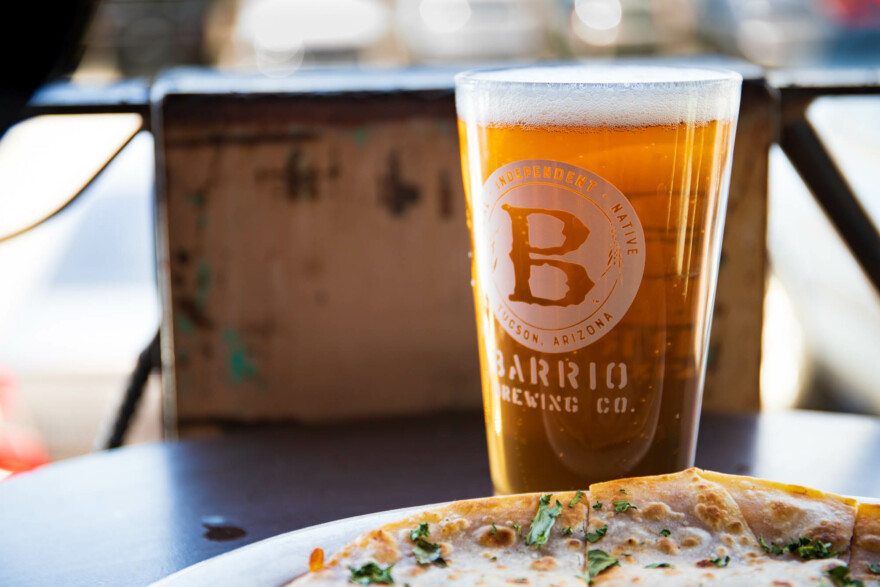 Barrio Brewery is one of Arizona's earliest craft breweries. These days they offer a good variety of house-brewed fresh beers on tap. What makes the establishment great is the friendly staff. They have a major local following, and if you're visiting Tucson, Barrios Brewing Co. is a must-visit if you enjoy craft beer.
The downtown brewery and restaurant is a favorite meeting spot as it's known for its cheap pints and good bar food. They received recognition and a medal in the past for their Scottish ale, Barrio Rojo.
Address: 800 E 16th St, Tucson, AZ 85719
Opening hours: 11 am to 10 pm. Fridays and Saturdays to 11 pm
Contact number: +1 520 791 2739
Harbottle Brewing Company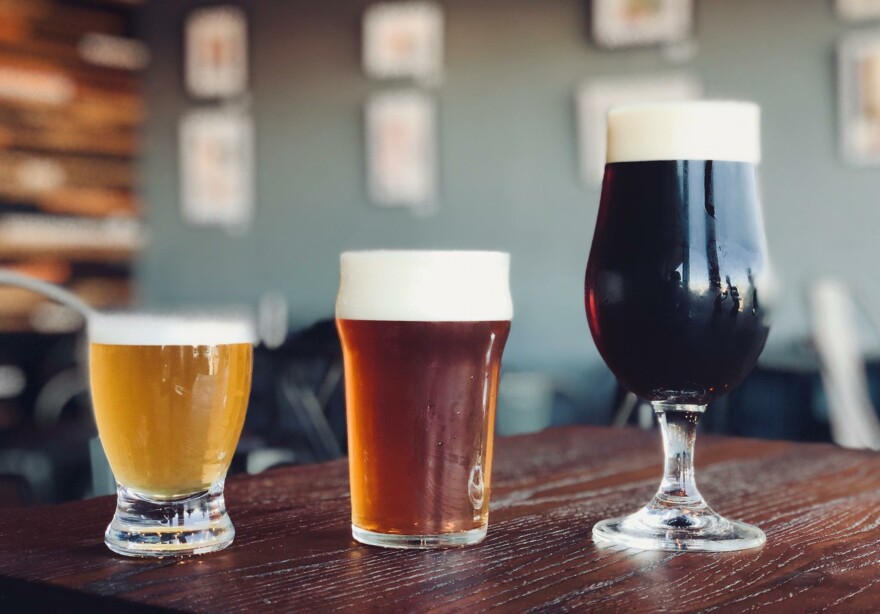 Harbottle Brewing Company invites you to simply relax with a glass of beer while you watch some TV sports. The lively vibe will see you coming back for more. They love making beer and sharing it, and they're also dog friendly. Their taproom is open for service, and they also offer outdoor seating.
Address: 3820 S Palo Verde Rd #102, Tucson, AZ 85714
Opening hours: Mon-Wed 12pm-7pm, Thurs 12pm-8pm, Fri 12pm-9pm, Sat & Sun 12pm-7pm
Contact number: 520 499-2518
Catalina Brewing Company
Catalina Brewing Company is a small craft brewery that manufactures craft beer and serves up a wide variety of CBC brews, seltzers, ciders, mixed drinks, and bottled wine. They've got some great food and drink deals, such as Taco Tuesday, where you can buy 3 Tacos and get a half-price pint.
Address: 6918 N Camino Martin, Tucson, AZ 85741
Opening hours: 4 – 9 pm, Saturday 12 pm to 12 am, Sunday 12 am to 8 pm
Contact number:+1 520-329-3622
Blackrock Brewers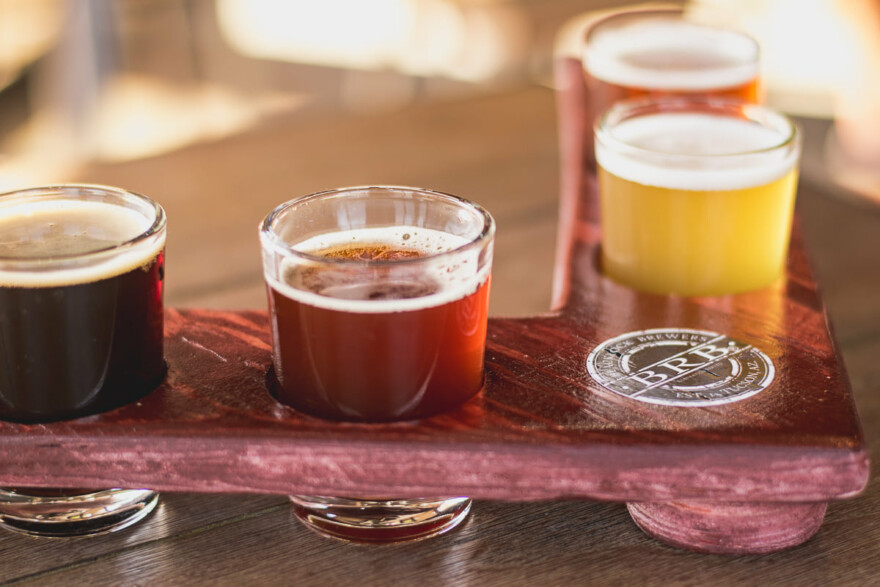 Blackrock Brewers are Tucson's only East Side Brewery with high-quality beers. They are passionate about introducing people to craft beer by brewing beer of the highest quality.
Blackrock Breweries were established in 2017, and their lineup includes a couple of award-winning IPA's among others. Blackrock has a great casual atmosphere, and there's a food truck and sometimes live music.
Address: 1664 S Research Loop #200, Tucson, AZ 85710
Opening hours: 2.30 to 10 pm. Sunday 2 pm to 7 pm.
Contact number: (520) 207-3203
Motosonora Brewing Company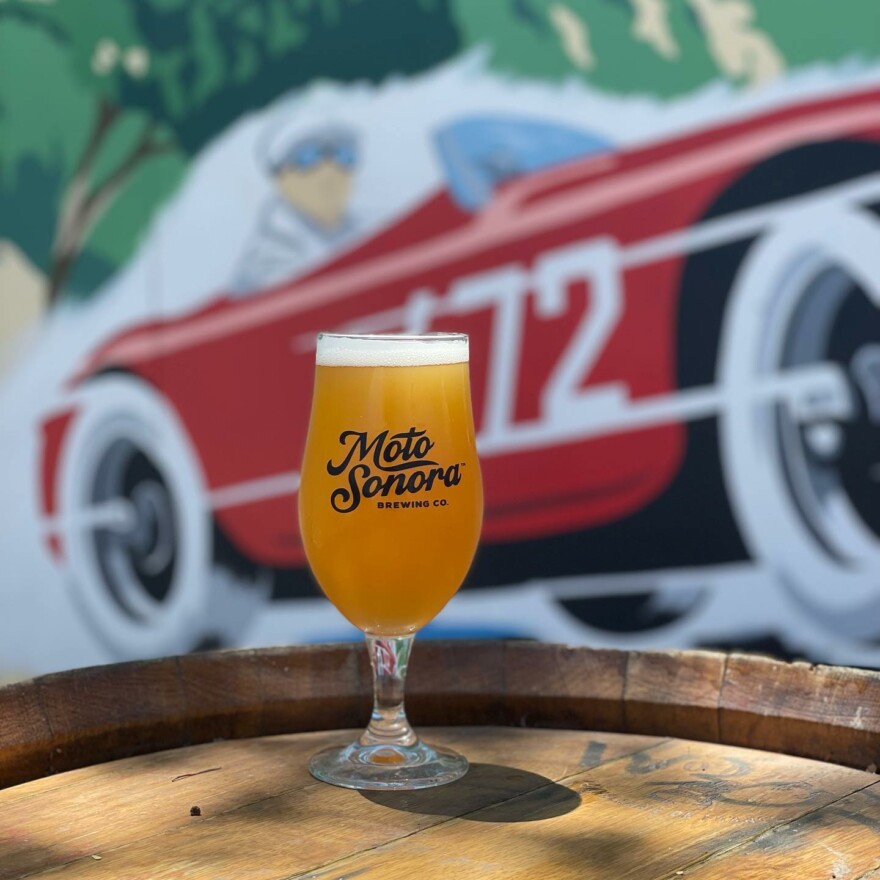 Sit back and relax at the popular MotoSonora Brewing Company, where you can enjoy the vibe atmosphere. There's a sizeable backyard beer garden, and you can take your pick between inside and outside tables.
At MotoSonora Brewing Company, there is even a designated dog area for your canine friend if you can't bear to leave him at home. Besides that, there's also live music while you enjoy the wide range of beers, including lagers and IPAs, and alcohol-free sodas.
Address: 1015 S Park Ave, Tucson, AZ 85719
Opening hours: Monday to Thursday – 3 pm to 10 pm. Weekends 11 am to 11 pm, 8 pm on Sunday evenings
Contact number: (520) 416-6686
Copper Mine Brewing Company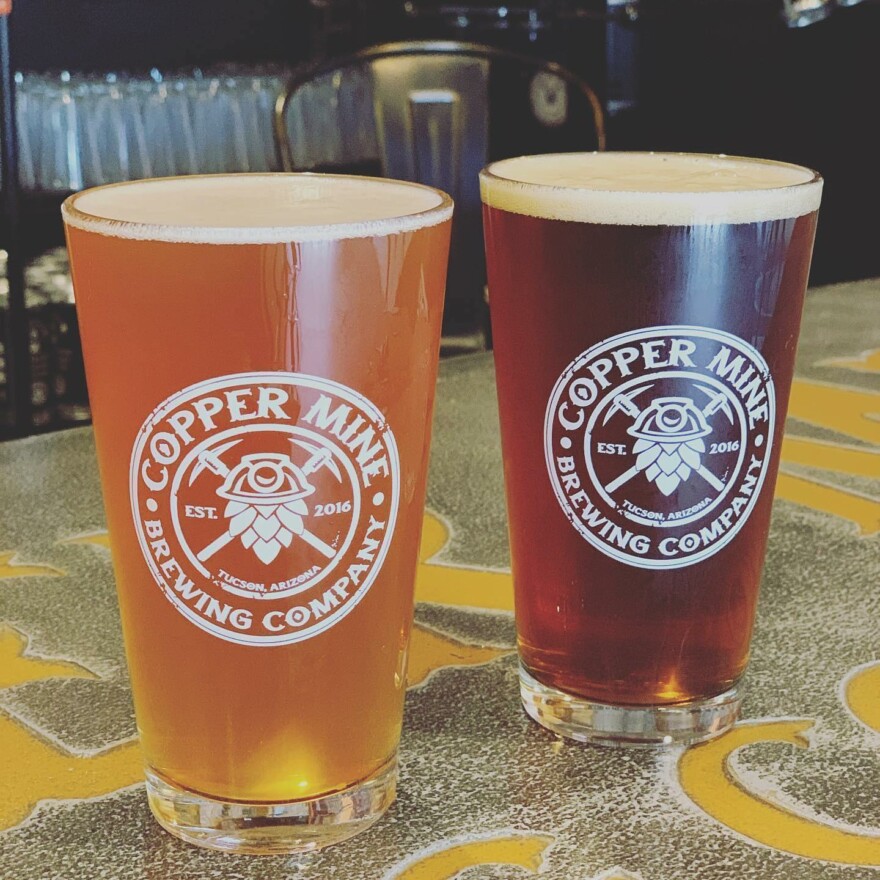 This particular brewing company was established in 2016 to serve great quality beer. The local craft beer joint is found in Tucson's industrial district. The cool Copper Mine Brewing Company taproom has 14 original beers on tap. It offers a warm, inviting atmosphere and is also dog friendly.
Address: 3455 S Palo Verde Rd #135, Tucson, AZ 85713
Opening hours: Mondays to Thursdays 2 pm till 8 pm. Weekends are 12 pm till 8 pm but Sundays till 6 pm.
Contact number:+1 520-333-6140
Crooked Tooth Brewing Company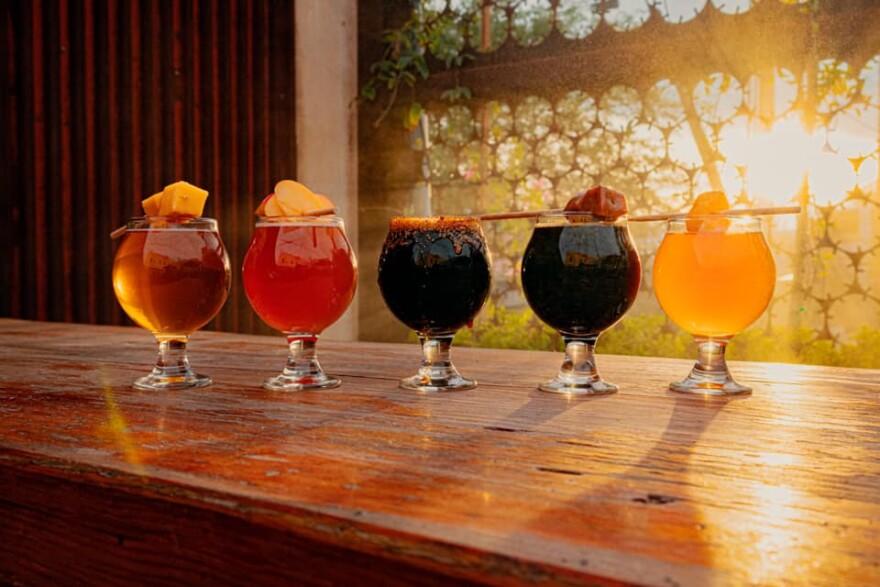 Enjoy a pint with family and friends in the Railroad Arts District of Downtown Tucson. The Crooked Tooth Brewing Company has a large variety of beers to offer, from IOAs to Mexican Lagers to stouts and many others, but they want you to try something new.
The brewery is set in an old 1950s auto garage, it has a large patio food truck every weeknight, and they're dog and kid-friendly. Typically, you'll find at any given time that there are 9 beers on tap, all brewed in-house.
Address: 228 E 6th St, Tucson, AZ 85705
Opening hours: Monday to Thursdays 3 pm to 10 pm. Friday and Saturday 12 pm to 11 pm, Sunday 12 pm to 10 pm.
Contact number:+1 520-444-5305
1912 Brewing Company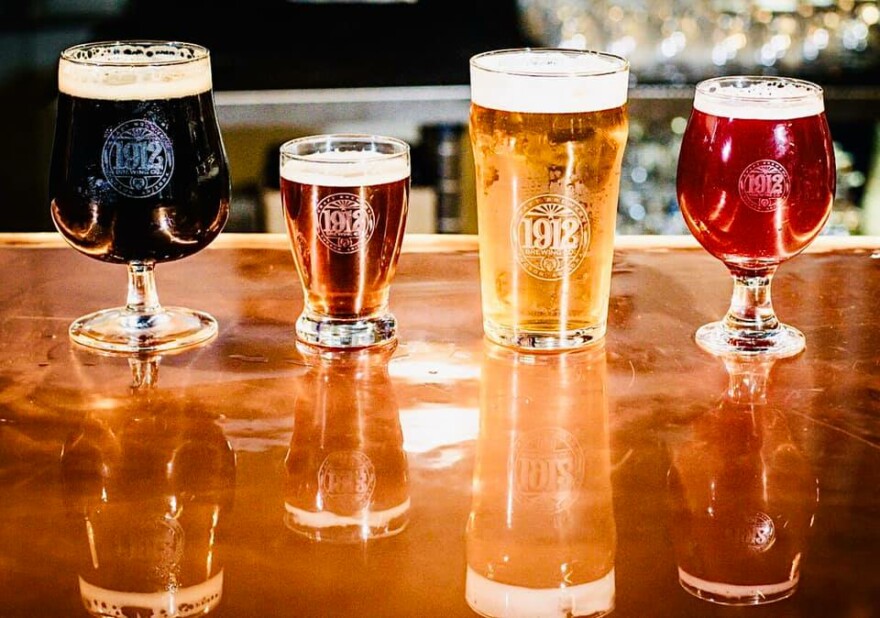 In 1912, Arizona became part of the United States, and the relaxed, chilled 1912 Brewing Company on Tucson's westside represents that time. It opened in 2015, and 1912 Brewers serves a wide range of beer genres. Dogs are also welcome.
Address: 2045 N. Forbes Blvd, Suite 105 Tucson, AZ 85745
Opening hours: Mondays – closed. Tuesdays to Fridays 3 pm to 9 pm. Saturday 12 pm to 9 pm.
Contact number: +1 520-256-4851
Final Thoughts
Don't think that beer is just for drinking for one minute because breweries are exciting places to visit. Apart from wanting to get your hands on a glass or two of beer, they're great places to visit to see exactly where your beer comes from.
You might also be interested in:
Amar was born and raised in England and embarked on an 11-country round-the-world gap year after graduation and then became well and truly hooked. The first gap year inspired a second, which ended up being a 23-country down-the-world trip from Canada to Antarctica. Since then, Amar has spent the last 14 years traveling the 7 continents.