Because of Tucson's sunny climate, pizza is a light, mouthwatering and eyecatching tasty treat to enjoy with friends and family. But, no matter what your favorite topping is, Tucson, a city along the Santa Cruz River in Arizona, is known for its diverse pizza joints.
People meet for lunch or sundowners to enjoy the ultimate comfort food, and we look at Tuscon's top 10 best pizza shops that pay tribute to all Tuscon tastes.
Best Pizza Places in Tucson
Sauce Pizza & Wine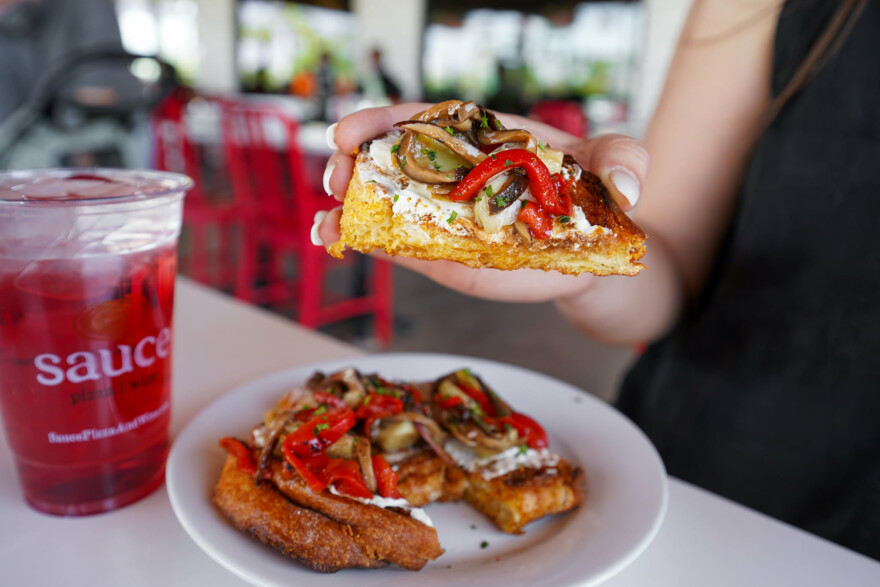 Sauce believes in delighting its customers with delicious food, and the secret? Reasonable prices. Try their delicious salads made with farm-fresh ingredients. Lovers of thin-crust pizzas won't be disappointed to get their pizzas here, and what's more, you get gluten-free pizzas too.
More of their superb offerings, among others –
Light bites for light eaters such as their Caprese Skewers
Lots of super salads – Mixed Green, Classic Caesar, and many others
Signature pizzas with handcrafted toppings or customize your own
Kinds of pasta, soups, panini, and more
Kid's menu
Desserts
Beers and wines
Can order online and get delivery to your door
Address: 5285 E Broadway Blvd, Tucson, AZ 85711 USA
Opening hours: 11:00 am – 9:00 pm
Contact number: (520) 514 1122
Oregano's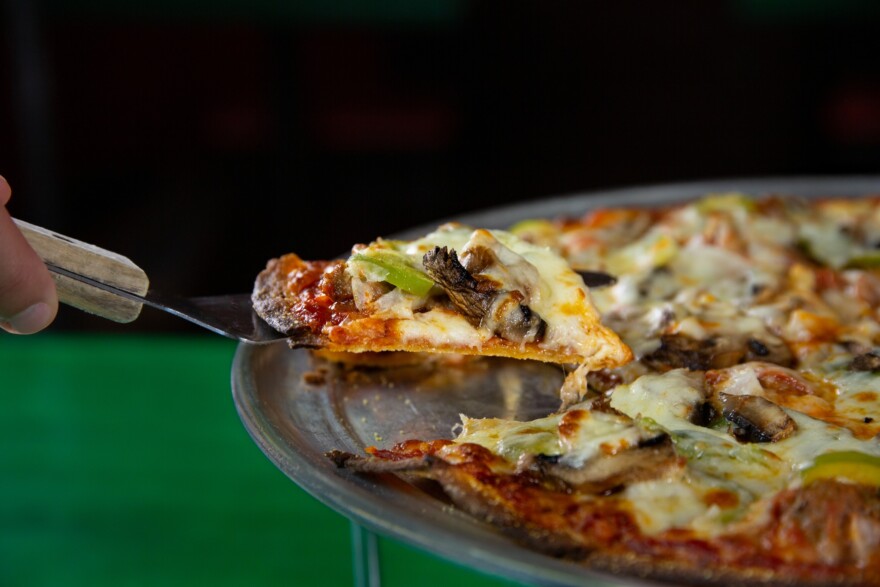 Not only does Oregano's offer savory pizzas, but you want to try their white chocolate macadamia nut pizza cookie too. They know how to help you pair the freshest food with every drink.
If you're hosting a party, they can do the catering and ensure every dish is bursting with flavor. Head on over to Oregano's and take your pick from –
Pizzas in every flavor
Fresh salads
Sandwiches
Kid's menu
Drinks
Wings
Pasta
You can order online
Address: 4900 E Speedway Blvd, Tucson, AZ 85712
Opening hours: 11:00 am – 8:00 pm. Till 10:00 pm Friday and Saturday
Contact number: (520) 327-8955
Time Market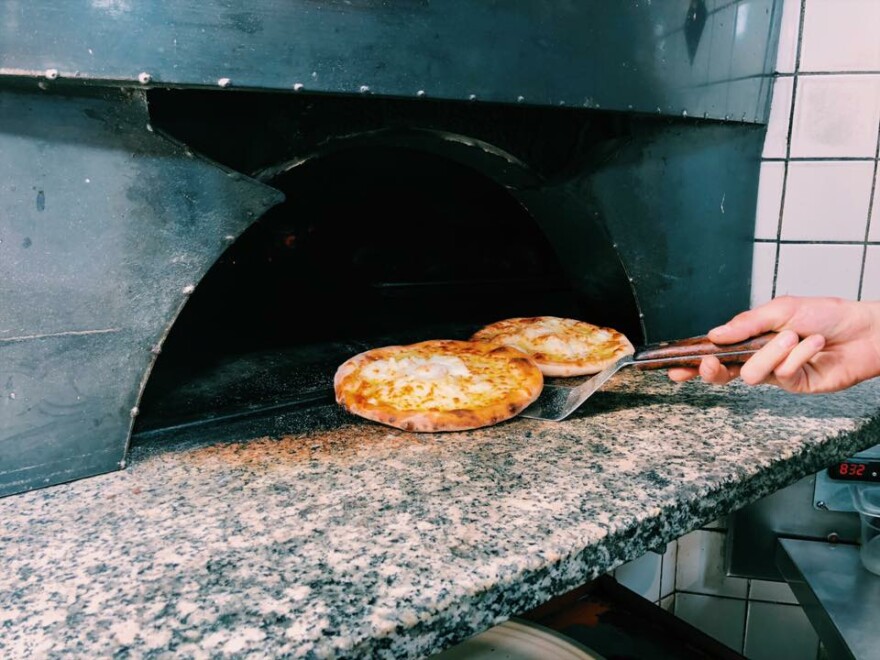 What's cool about Time Market is that it is a small gourmet shop, but it's also a cafe and pizzeria. You can find the most awesome bread and absolutely amazing pizzas with its bakery.
As a casual restaurant, it's a great place to find some tranquility, and for the hottest days, you can be enticed to eat outside. They also offer takeaway services. They are focused on good quality food, and they like to ensure their patrons enjoy many happy returns.
What you can expect –
Delicious fresh bread
Pastries
Good selection of pizzas
Beers and wines
Cheeses, salami
Chocolates
Address: 444 E University Blvd Tucson, AZ 85705
Opening hours: 8 am to 8 pm
Contact Number: (520) 622-0761
No Anchovies

If you live or work in the university district of this cool pizza joint, you may find it difficult to get a place. It's a great place to grab a bite of pizza and enjoy a beer with friends. Casually referred to as 'Chovies,' enjoy the classic combination of cheese and wine and treat your taste bud to a symphony of flavors.
What else is up for grabs at No Anchovies:
Pizzas
Crispy wings
Fries and sauces
Salads
Sweet and savory knots
Simply design your own pizza with lots of different topics
Address: 870 E University Blvd Tucson, AZ 85719
Opening hours: 11 am to am (next day) Sunday opens at 10 am.
Contact Number: (520) 623-3333
Empire Pizza & Pub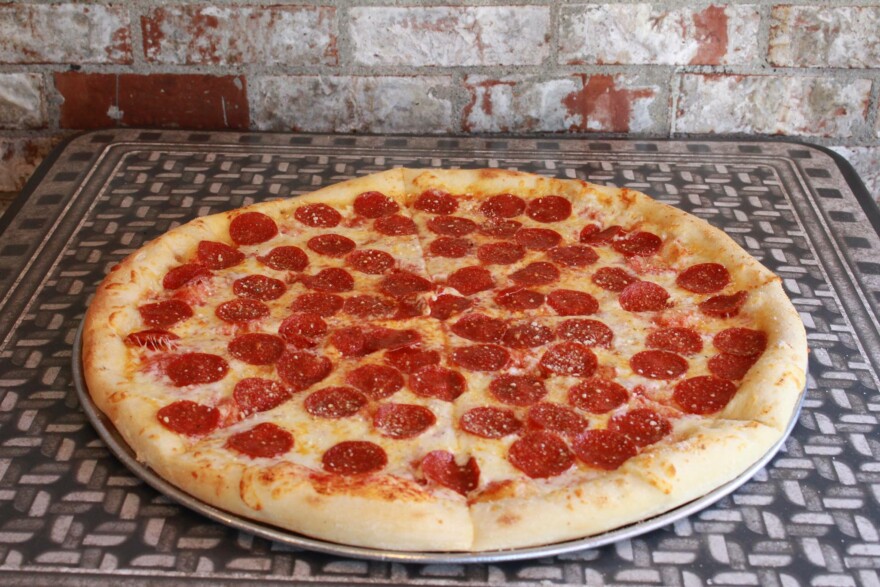 A great place to visit where you can enjoy pizza by the slice. Various tasty combinations are available on the menu to ensure all your favorites are covered. You can join them for their Happy Hour between 4 pm – 7 pm every day and all day on Sundays.
A super bar and dining area where you can eat pizza while you watch a game with friends and family.
What's on the menu at Empire Pizza & Pub –
Happy hour every day between 4 – 7. Sundays all day.
Pizzas with super toppings
Wings
Salads
Drinks
Desserts
Bottled water
Address: 137 E Congress St Tucson, AZ 85701
Opening hours: 11 am to 12 am (next day) Friday and Saturday till 3 am (next day)
Contact Number: (520) 882-7499
Rocco's Little Chicago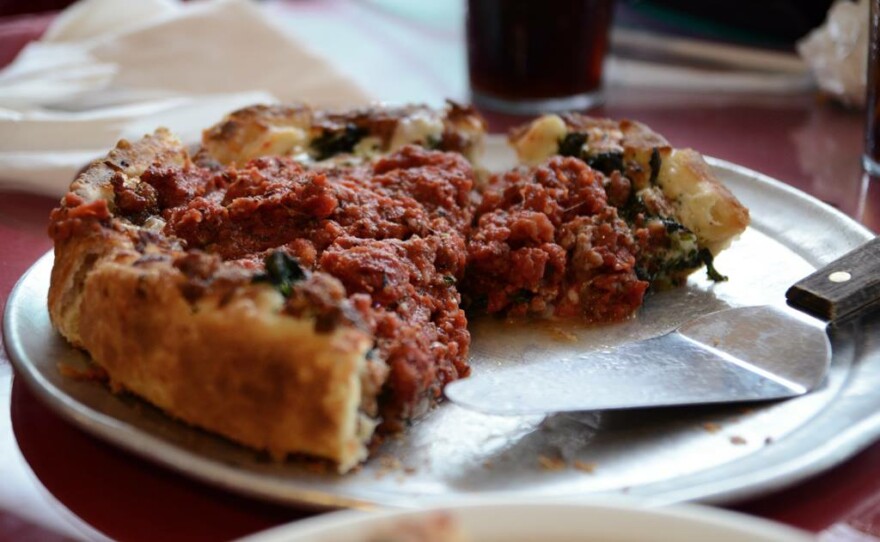 Rocco's Little Chicago is regarded by many as the place to go for the best pizza in Tucson. Vegetarians will find the vegan pizza something to keep coming back for. They are open for dine-in, takeaways, and delivery.
What can you expect?
Appetizers – award-winning chicken wings
Pizza
Pasta
Salads
Sandwiches
Desserts
Wine and beer plus other beverages
Calzones
Signature drinks
Specials
Address: 2707 E Broadway Blvd Tucson, AZ 85716
Opening hours: 11 am – 10 pm. Closed on Tuesdays.
Contact number: (520) 321-1860
1702 Pizza & Beer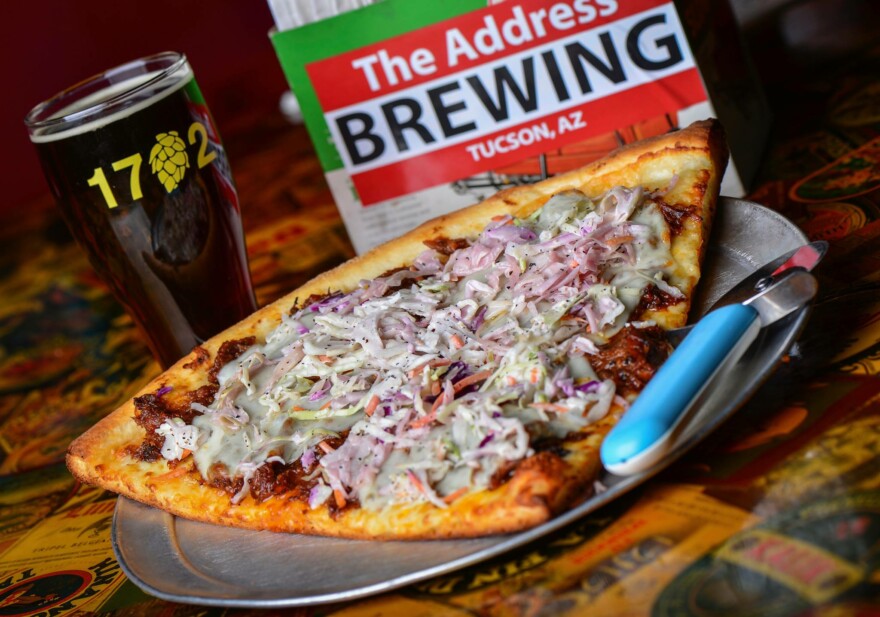 Super pizza selection and vegetarian pizza are well worth a try. Patrons say beer selection primo too. Don't stick to anything traditional but build your own pizza at this attractive people-pleasing place. They're open for lunch, dinner, and takeaways.
What other treats await –
Super pizzas with gluten-free toppings if you prefer
Desserts
Starters
Salads
An ever-changing selection of beers
Address: 1702 E Speedway Blvd Tucson, AZ 85719
Opening hours: 11 am to 9 pm Tuesday-Friday. Saturdays 4:30 pm to 9 pm. Closed Sundays and Mondays.
Contact number: (520) 325-1702
Scordato's Pizzeria
This stylish artisan pizzeria is where they've mastered the craft of making exceptional pizzas. Even the pizza dough is a top-quality product. The toppings with the finest ingredients are so awesome that you'll definitely be back for more. There's a lot more to experience –
Light entrees
Salads
Pizzetta
Desserts
Great special events specials
Address: 4911 N Stone Ave, Tucson, AZ 85704
Opening hours: 11.00 am to 8.00 pm. Fridays and Saturdays open till 9.00 pm.
Contact number: (520) 529 2700
Mama's Famous Pizza & Heros
Mama's is designed to be a reminder of home as it offers a chilled, laid-back atmosphere. It's where you can tuck into foods prepared with the finest ingredients. You won't find any artificial products at Mamas. It always has great events and promotions.
What more can you expect –
Lunch specials
DIY pizza making packages
Online ordering and curbside deliveries
Pizzas
Calzones and stromboli
Kid's menu
Appetizers
Desserts
Beer and wine and other beverages
Address: 4500 E Speedway Blvd, Tucson, AZ 85712
Opening hours: 11 am to 9 pm. Friday and Saturday till 10 pm
Contact number: (520) 319 8856
Los Olivos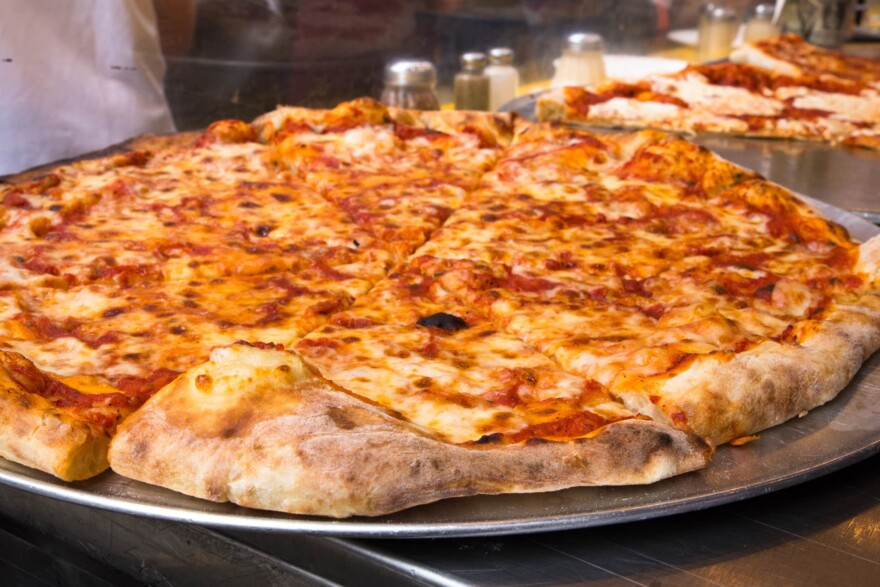 Regarded as one of the best pizza places, this is the place for authentic, mouthwatering, delicious food. Only the highest quality ingredients are used. You can order online and await a hot pizza delivery. They don't do anything in half measures, and you can expect many other delights –
Appetizers
Entrees
Sandwiches
Salads
Calzone and stromboli
Desserts
Drinks
Address: 937 W Congress St, Tucson, AZ 85745
Opening hours: 12:00 pm – 10:00 pm – Monday to Saturday. Sunday closed.
Contact number: (520) 624 0155
Final Thoughts
Tucson is known for its many diverse pizza joints no matter your fancy. Ideally, your favorite pizza place should also offer gluten-free ingredients and vegetarian pizzas. A quick squizz through Tucson's best pizza places reveals that you're going to find just what you want.
You might also be interested in:
Amar was born and raised in England and embarked on an 11-country round-the-world gap year after graduation and then became well and truly hooked. The first gap year inspired a second, which ended up being a 23-country down-the-world trip from Canada to Antarctica. Since then, Amar has spent the last 14 years traveling the 7 continents.