Tucson, Arizona, is undoubtedly a landmark with significant history, breathtaking views, and many options for food, activities, and more. This city displays a perfect view of the mountains along the Santa Cruz River, which makes the view even more beautiful.
Are you ready to try high-quality and well-made wings that are the best in town? If so, let's explore. Below are the 10 best wings in Tucson, Arizona!
Best Wings in Tucson
Wings on Fire
Let's hear it for a local gem in Tucson that serves tremendous chicken wings. Famous for their taste, aroma, and servings, It's none other than Wings of Fire!
They offer bone-in and boneless wings with a variety of sauces including buffalo hot, chile lime, spicy BBQ, and more! Wings on Fire is a must-visit wing spot that will offer you everything your taste buds desire!
9040 E Valencia Rd #100, Tucson, AZ 85747, United States
+1 520 274 7292
Monday – Sunday, 11:00 AM – 9:00 PM.
Wings Over Broadway
Wings Over Broadway is one of the finest places where you can enjoy delicious wings served with your favorite sides! This restaurant also offers burgers, pizza, salads, and appetizers. Some of their noteworthy wing sauces include honey hot, no mercy, and Cajun.
This place offers everything you need to enjoy a nice meal including a diverse menu, great service, and booth seating. Wings over Broadway has been operating since 1999 and has that friendly neighborhood feel to it we all enjoy.
8838 E Broadway Blvd, Tucson, AZ 85710, United States
+1 520 207 5883
Tuesdays and Wednesdays, 2:00 PM – 8:00 PM. Thursdays – Sundays, 11:00 AM – 8:00 PM.
Wings & Rice
Describing themselves as "an eclectic blend of cuisine from Buffalo to the Pacific Rim" this spot is great for those who are looking for something a bit different than traditional wings. Wings & Rice offers more than just wings and rice though, with daily specials throughout the week.
They serve various unique sauces such as sesame teriyaki and spicy Italian. They also offer smaller portions, assorted styles and flavors of fried rice, and special wing snacks.
5502 E Pima St # 110, Tucson, AZ 85712, United States
+1 520 731 3313
Monday – Sunday, 11:00 AM – 9:00 PM.
Native Grill & Wings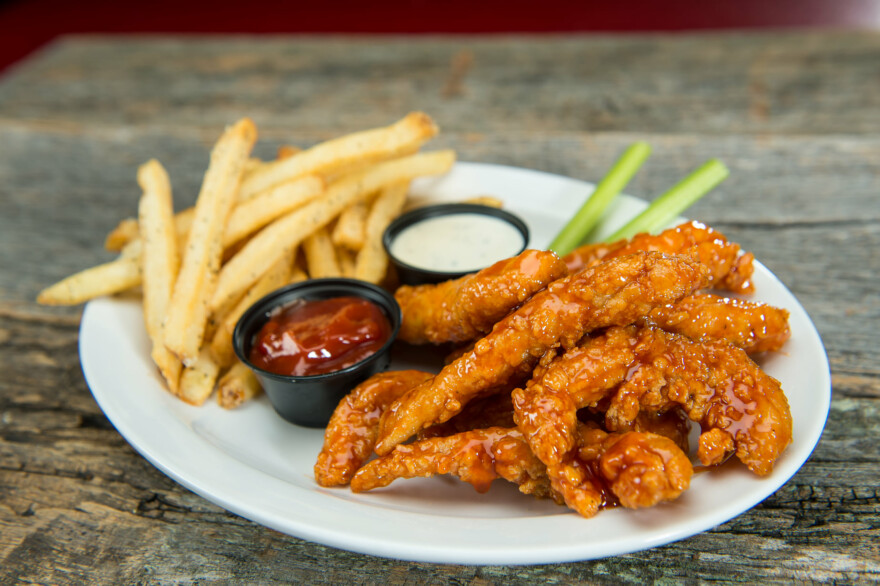 A well-established and award-winning restaurant that is famous for its different and versatile American taste. Native Grill & Wings offers one of the best menus to enhance your taste buds and a great atmosphere to match.
Their menu consists of appetizers, salads, wings, pizzas, sliders, burgers, fish, sandwiches, and desserts. They also offer a gluten-friendly party platter and lunch boxes for kids. Grilled wings are one of the most famous dishes that this spot offers its customers.
3100 E Speedway Blvd, Tucson, AZ 85716, United States
+1 520 325 3489
Monday – Sunday, 11:00 AM – 10:00 PM.
Buffalo Bell
Buffalo Bell offers tasty wings and a laid-back environment. They're known for their hot wings but offer a variety of flavors for everyone to enjoy!
Aside from wings, they also offer ribs, chicken strips, battered shrimp, and more. Their staff is reported to be extra friendly and knowledgeable about wings!
3756 S 6th Ave, Tucson, AZ 85713, United States
+1 520 622 0503
Tuesdays – Sundays, 12:00 PM – 8:00 PM.
Wingstop
Need wings on the go? This restaurant serves as a casual counter-serve chain, offering a variety of wings and different sides to satisfy your cravings.
Wingstop certainly has wings covered, from lemon pepper to atomic. They offer combination meals with sides such as cheese fries and veggie sticks. They also offer drinks and desserts.
7942 E Broadway Blvd, Tucson, AZ 85710, United States
+1 520 296 9464
Monday – Sunday, 10:45 AM – 12:00 AM.
ATL Wings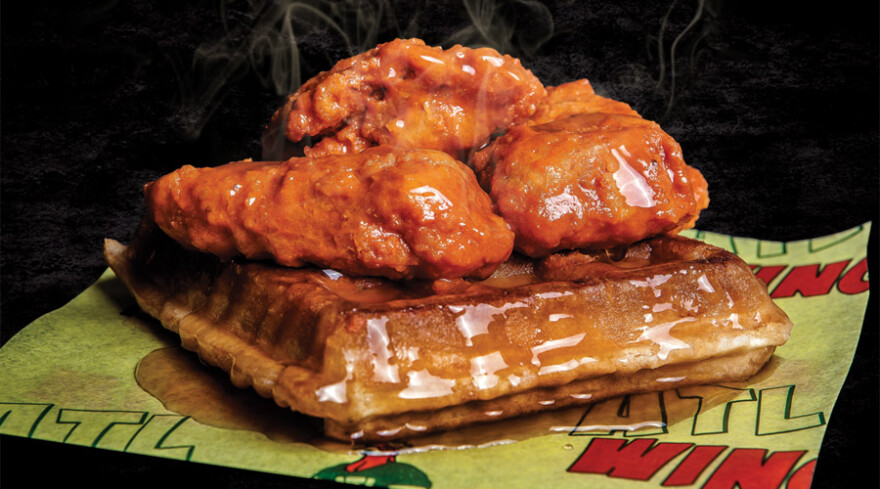 Want to enjoy dine-in, delivery, and takeaway all in one spot? If so, try ATL Wings! This family-owned restaurant opened in 2012 and now has multiple operating locations.
They offer traditional and boneless wings with tasty sauces such as citrus chipotle, extreme honey, toxic, and more. They even have a sauce named after Arizona's own Phoenix Suns. Aside from wings, this joint also offers sandwiches, appetizers, drinks, and more.
802 N 4th Ave, Tucson, AZ 85705, United States
+1 520 207 1771
Monday – Sunday, 11:00 AM – 9:00 PM.
Wing Factory
The Wing Factory welcomes you to the history of chicken wings by using Frank's Red Hot Sauce, the special ingredient in our first buffalo wings! They're known for offering traditional buffalo wings and for having great weekly specials including wing nights, military discounts, and kids eat free nights.
They have a variety of flavors such as wings of mass destruction, spicy BBQ, and more! They also offer appetizers, sides, salads, and more!
6330 E Golf Links Rd # 132, Tucson, AZ 85730, United States
+1 520 745 9464
Monday – Sunday, 11:00 AM – 9:00 PM
Buffalo Wild Wings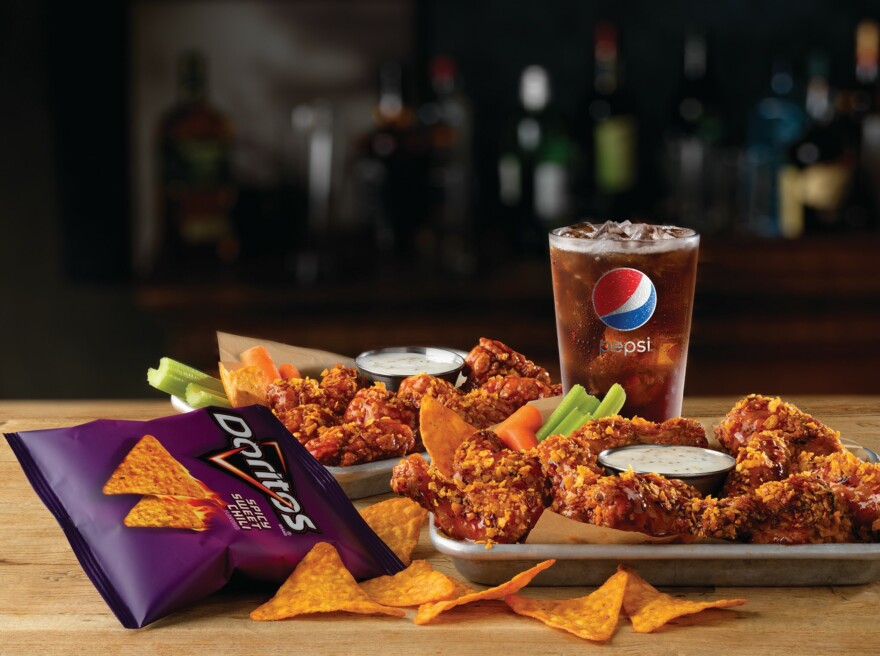 Buffalo Wild Wings is one of the most popular wing joints in the country, and for a good reason! Like the Wing Factory, Buffalo Wild Wings incorporates the history of wings into their establishment. This chain was created in 1982 when two men originally from Buffalo, New York, found themselves craving wings in Ohio.
Buffalo Wild Wings has a wide selection of sauces, appetizers, salads, sides, burgers, beer, and more! They're known for their Blazin hot sauce, and some locations hold challenges for guests that can handle their hottest sauce.
4329 N Oracle Rd #135, Tucson, AZ 85705, United States
+1 520 888 3184
Monday – Sunday, 11:00 AM – 12:00 AM.
The Buffalo Spot – Tucson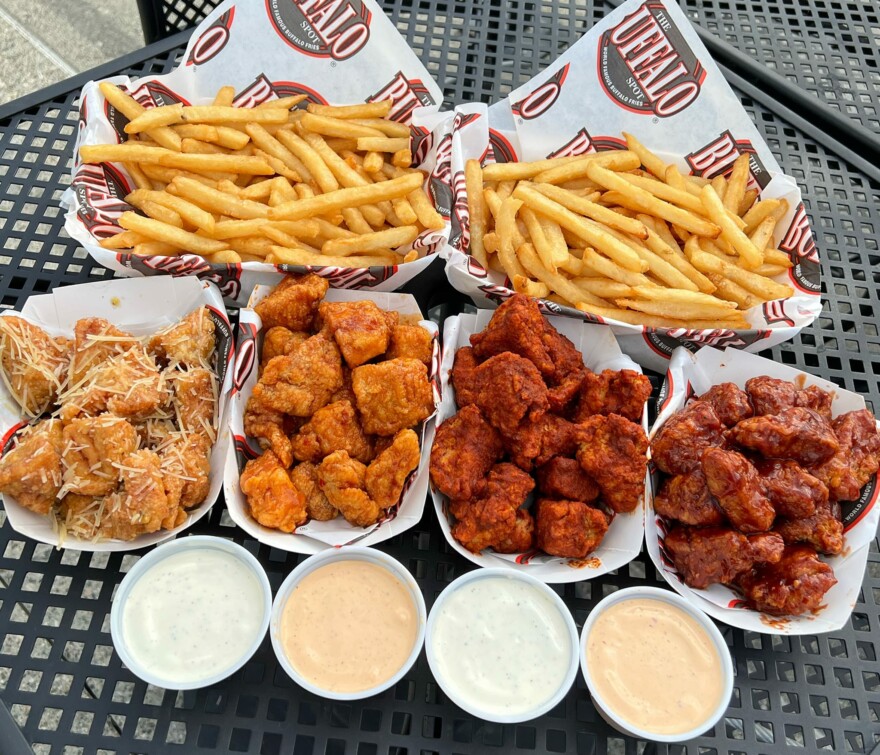 Have you heard about The Buffalo Spot-Tucson? If not, then you have missed out. It is a favorite spot for all wing and burger lovers.
It offers world-famous buffalo fries, handcrafted shakes, tenders, traditional wings, and a variety of sauces to choose from.
760 N Tyndall Ave, Tucson, AZ 85719, United States
+1 520 398 4621
Monday – Sunday, 10:30 AM – 10:30 PM. Friday – Saturday, 10:30 AM – 1:30 AM.
You might also be interested in:
Amar was born and raised in England and embarked on an 11-country round-the-world gap year after graduation and then became well and truly hooked. The first gap year inspired a second, which ended up being a 23-country down-the-world trip from Canada to Antarctica. Since then, Amar has spent the last 14 years traveling the 7 continents.